Halifax just might be Canada's coolest city. With a beautiful waterfront, an easy-to-navigate downtown, and rumored to have the most bars per capita of any city in Canada, it's difficult to compete with Halifax. Halifax has a small-town vibe with all the amenities of a big city. If you need convincing to visit Halifax, check out these top things to do in Halifax to get you started.
With summer just around the corner, windows opening up to let fresh air in, and vaccines finally in full swing, we may all be able to travel again. There's no better place to travel for 2021 than within our home and native land, so how about taking a road trip out to Halifax Nova Scotia, one of the most exciting destinations in Canada.
Things to do in Halifax Nova Scotia
Note: Some activities may be affected by covid-19. Check with each attraction for opening hours and activities. Things are constantly changing as Nova Scotia moves into different stages of Covid so be sure to check before you go. Let's hope everything opens up for summer. In the meantime, let's start dreaming about all the great things to do in Halifax!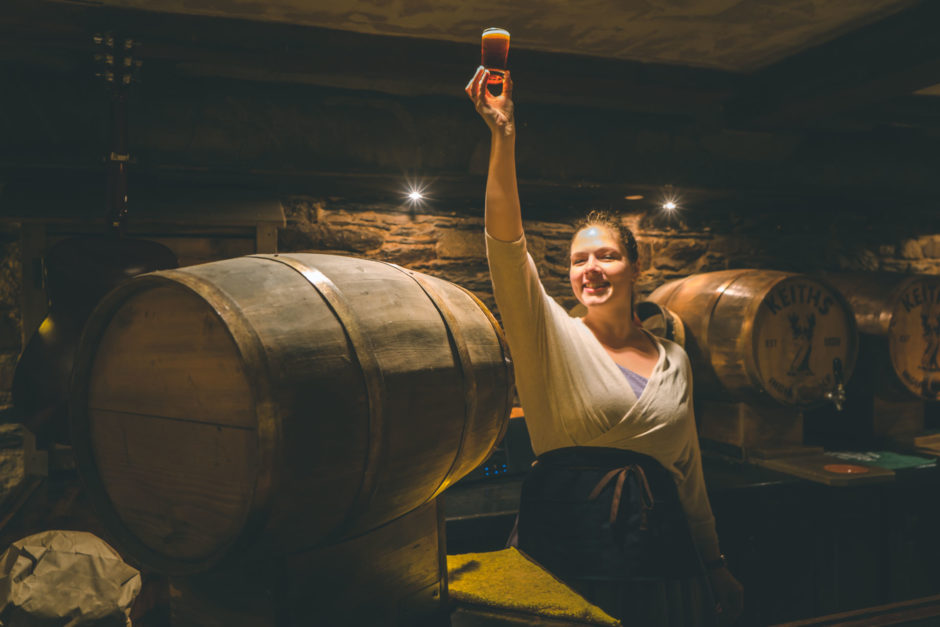 1. Alexander Keith's Brewery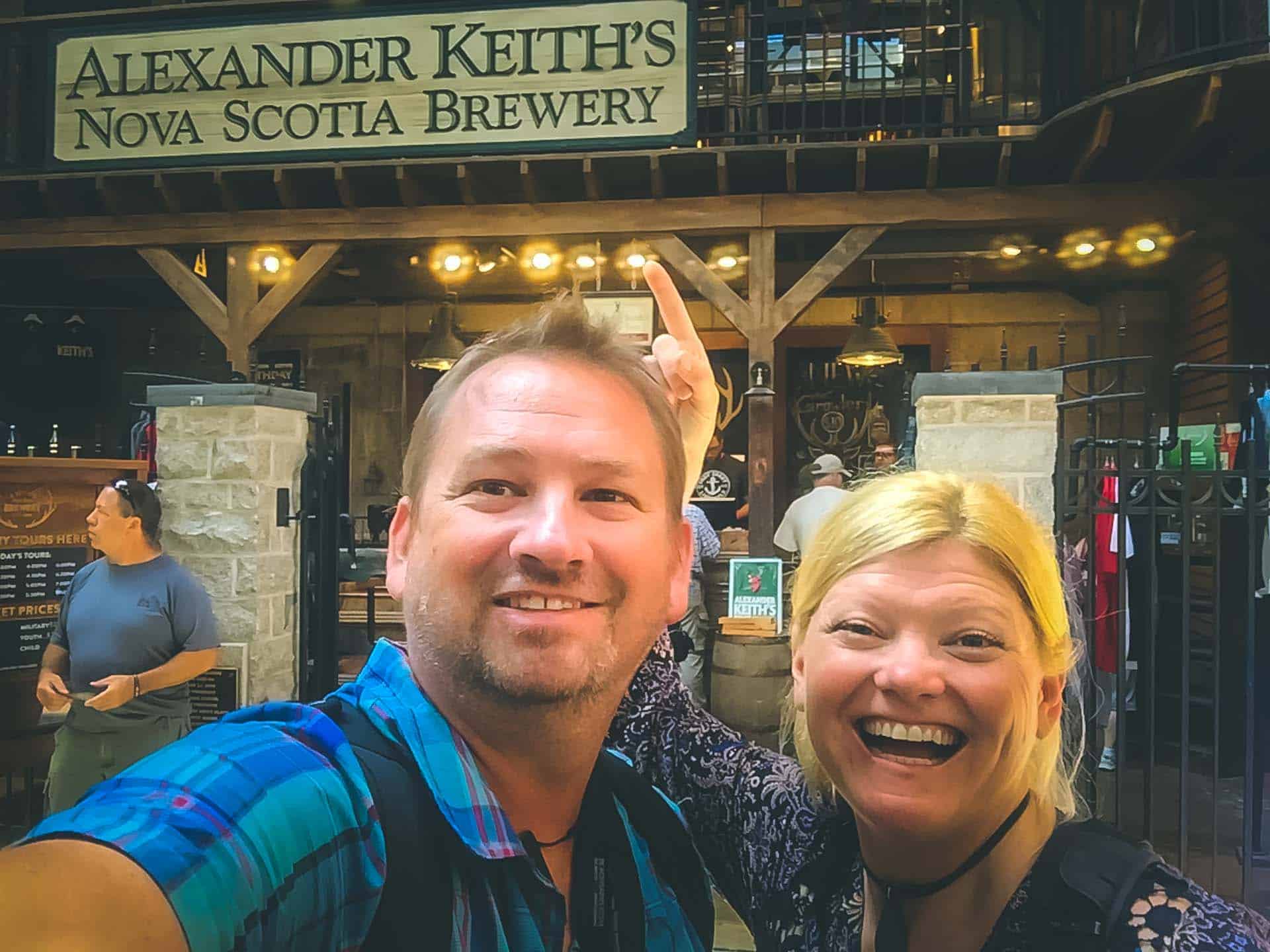 One of our favourite attractions in Halifax was to take the Alexander Keith's Brewery tour. As Dave said during our tour, "Alexander Keith's is a is a gathering of good people, great beer and great music." Enjoy a beer as you learn about the man behind the beer, Alexander Keith, and see how it is made as your guide shares stories and lots of laughs.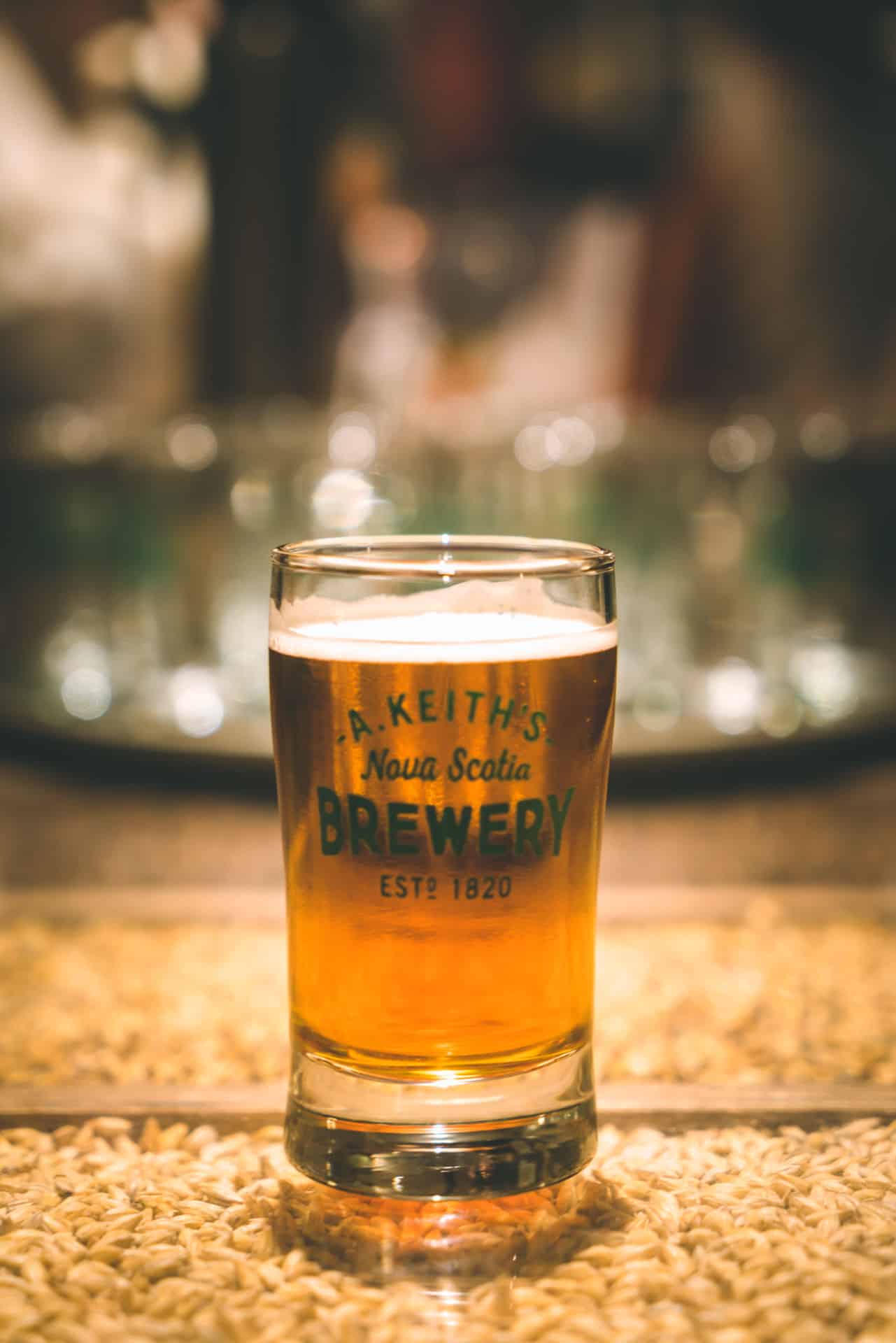 Nova Scotians know how to have a good time, and this tour offers a lot of tastings to keep you happy. The tour starts off right with a serving of beer and then they offer samples of red, pale, Edinburgh ale throughout. At the end of the tour everyone joins in a free Ceilidh.
2. Halifax Distilling Company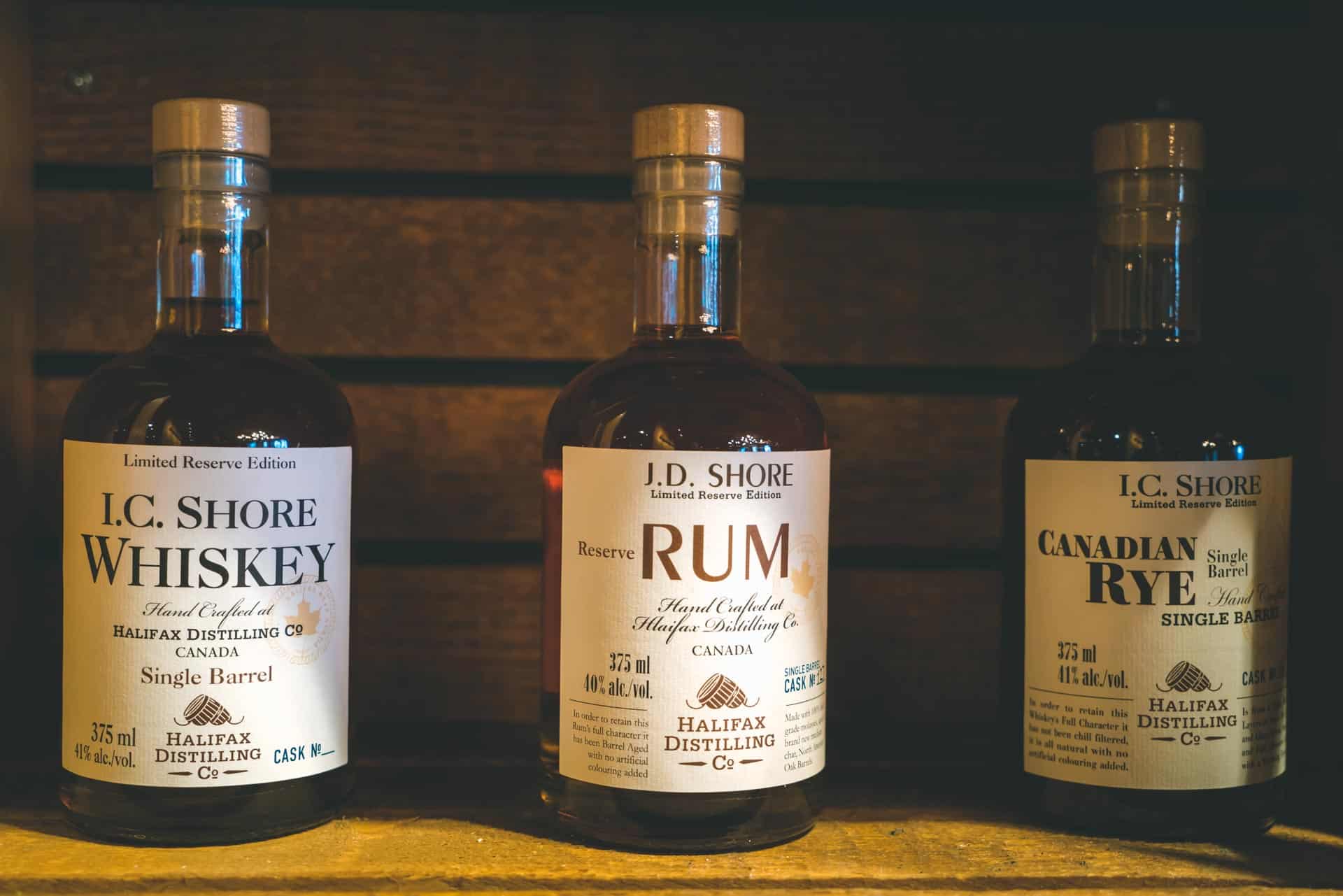 If beer isn't your thing, well what's wrong with you? But seriously, another great alcohol-themed attraction outside Alexander Keith's Brewery is to enjoy some genuine Halifax rum. The Halifax Distilling Company takes you on a behind-the-scenes tour of this privately-owned distillery.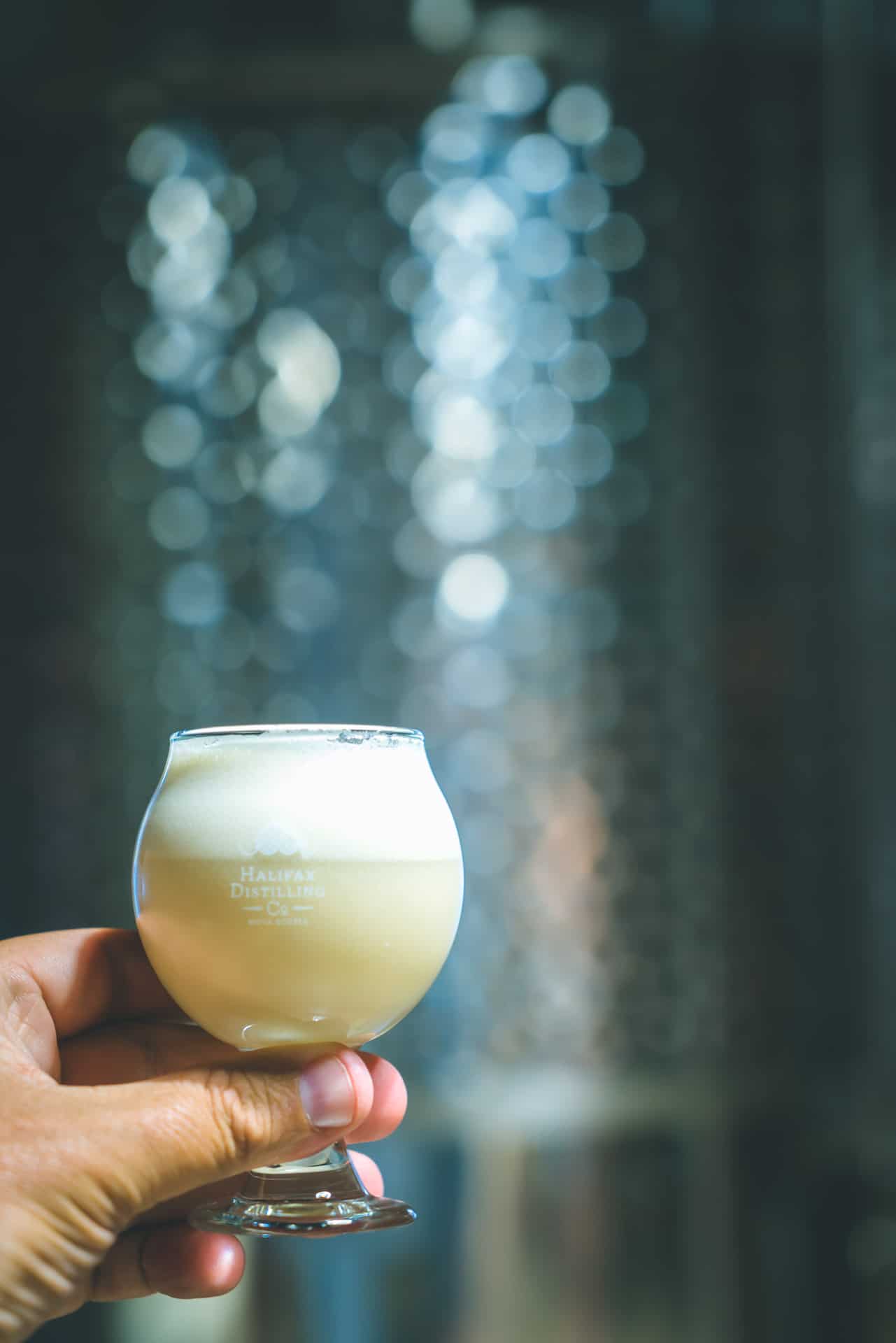 But that's not all, once you have learned how the rum is distilled enjoy cocktails in the chic cocktail lounge.
3. Stroll Along the Halifax Waterfront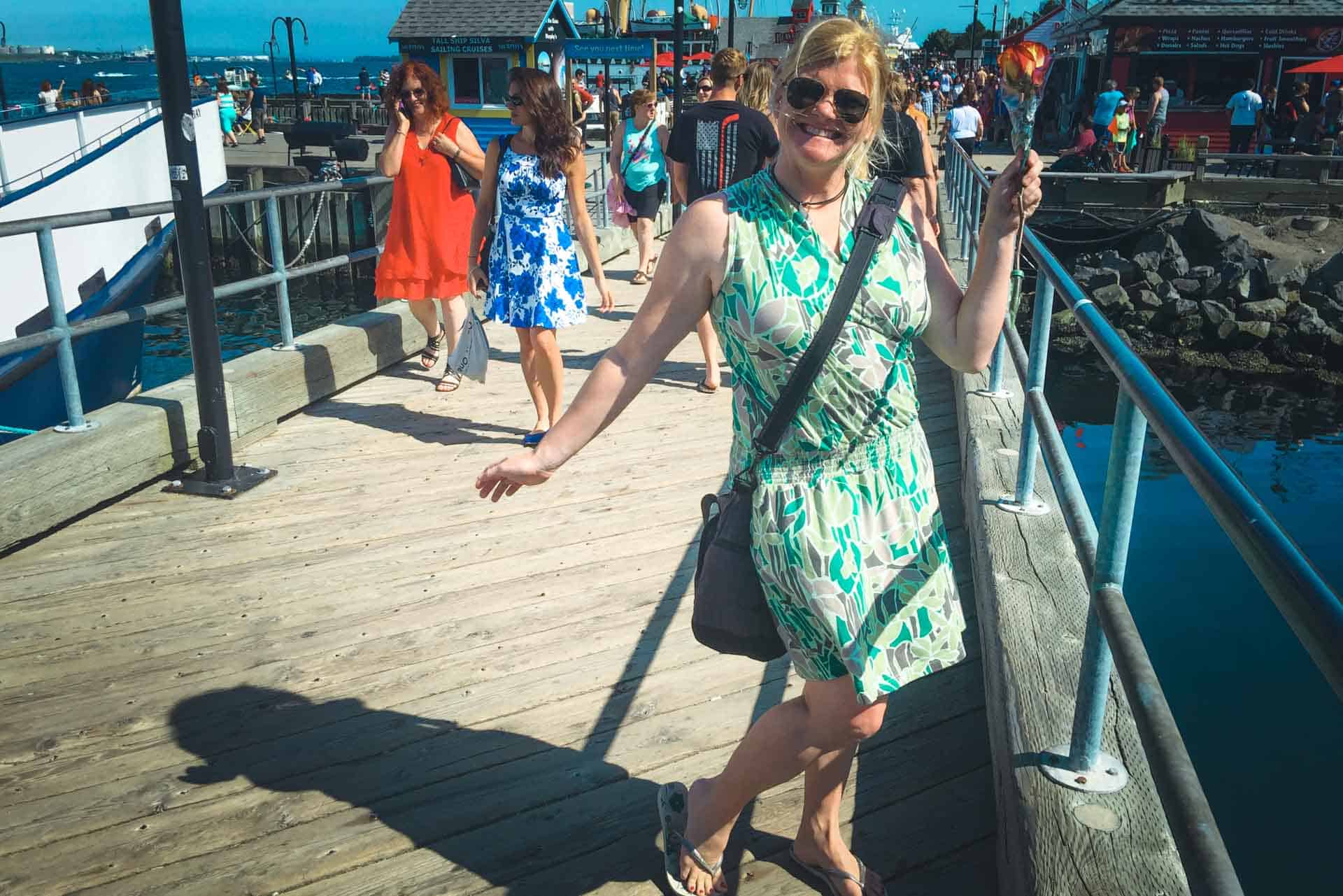 Sure, many cities have a waterfront, but Halifax Harbour is something special. A walk along the Halifax Harbour is one of the best things to do in Halifax to get acquainted with the city. Many of the top attractions in Halifax are located along this 4km (2.4 mile) boardwalk and when summer is in full swing it is packed with people checking out the views and enjoying the many eateries.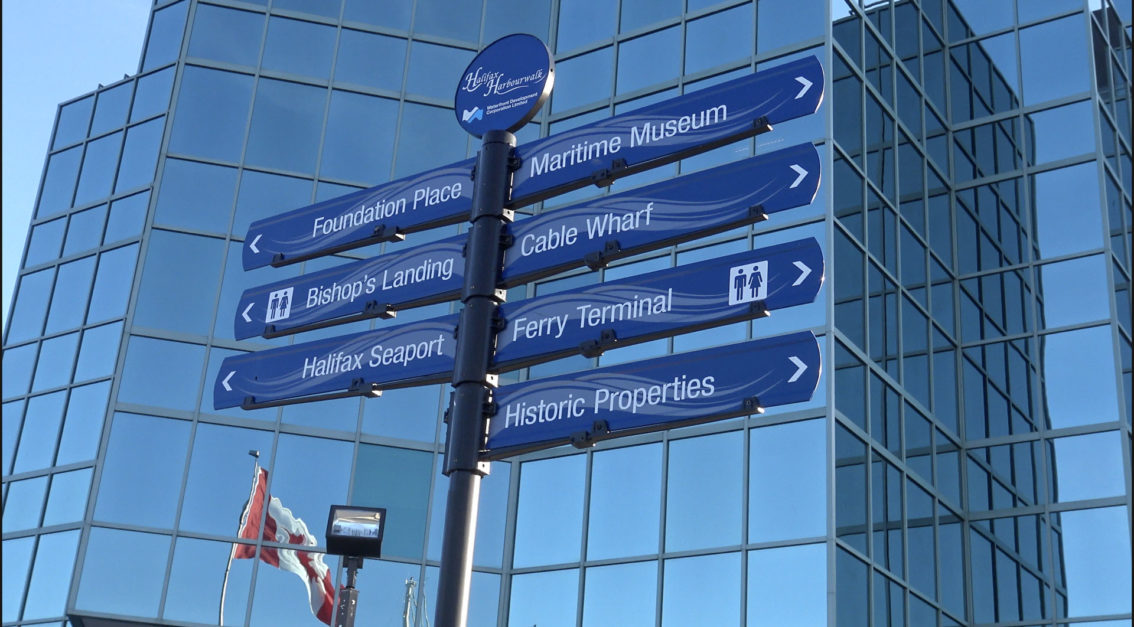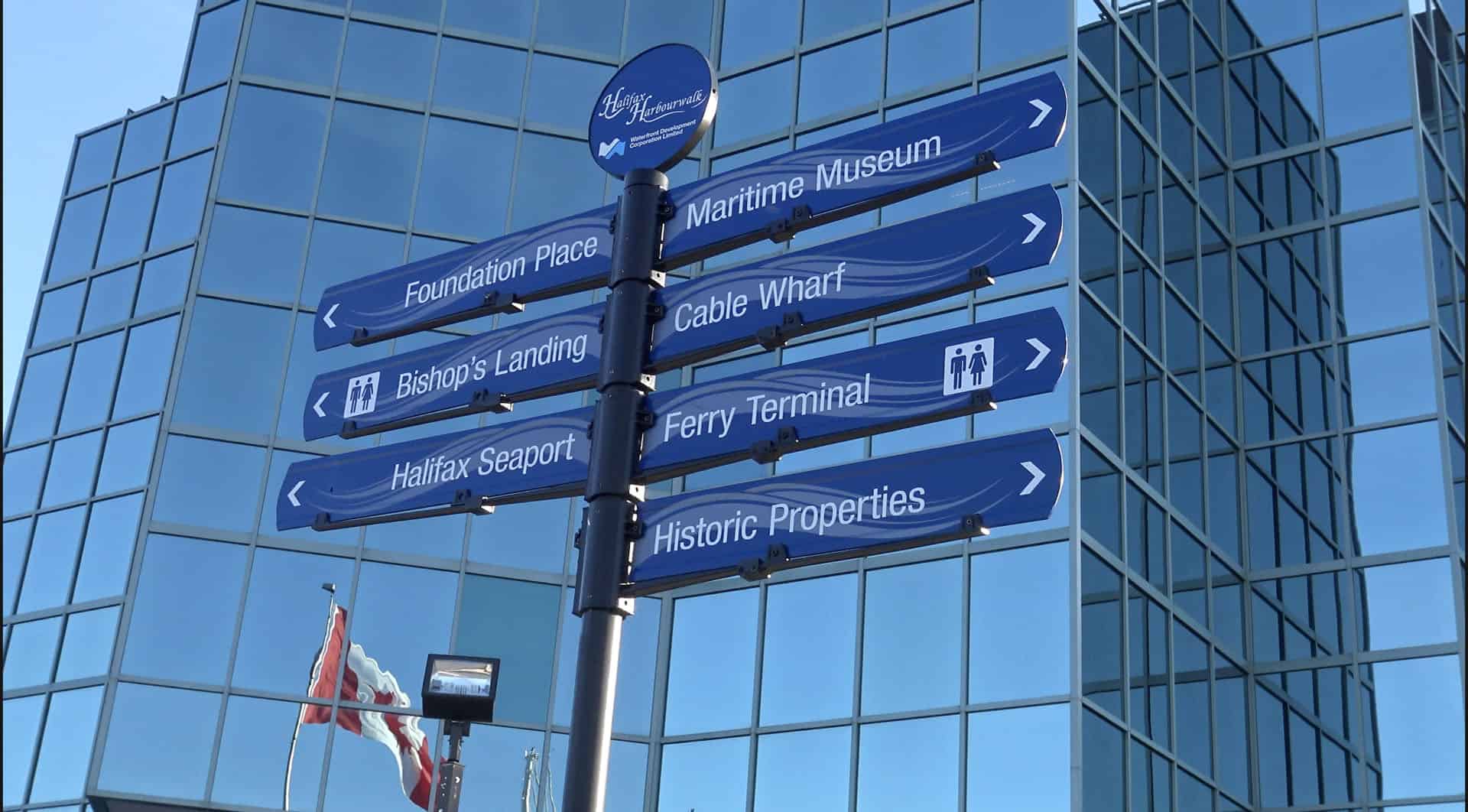 We stayed at the Hotel Halifax during one of our stays in Halifax making for the perfect walking tour of Halifax. Located downtown Halifax, it was walking distance to the waterfront making for a great base. So what can you see along the waterfront? Read on.
4. Historic Properties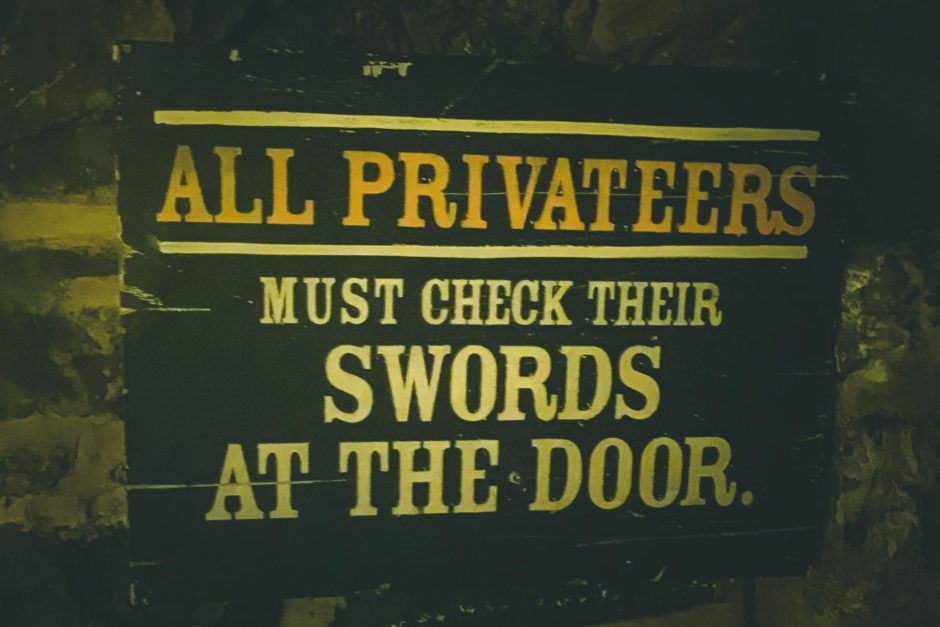 Historic Properties dates back to the 1800s when Privateers ruled the seas and schooners stopped in at port. This collection of warehouses has been fully restored in 1963 and was declared an area of national historic importance.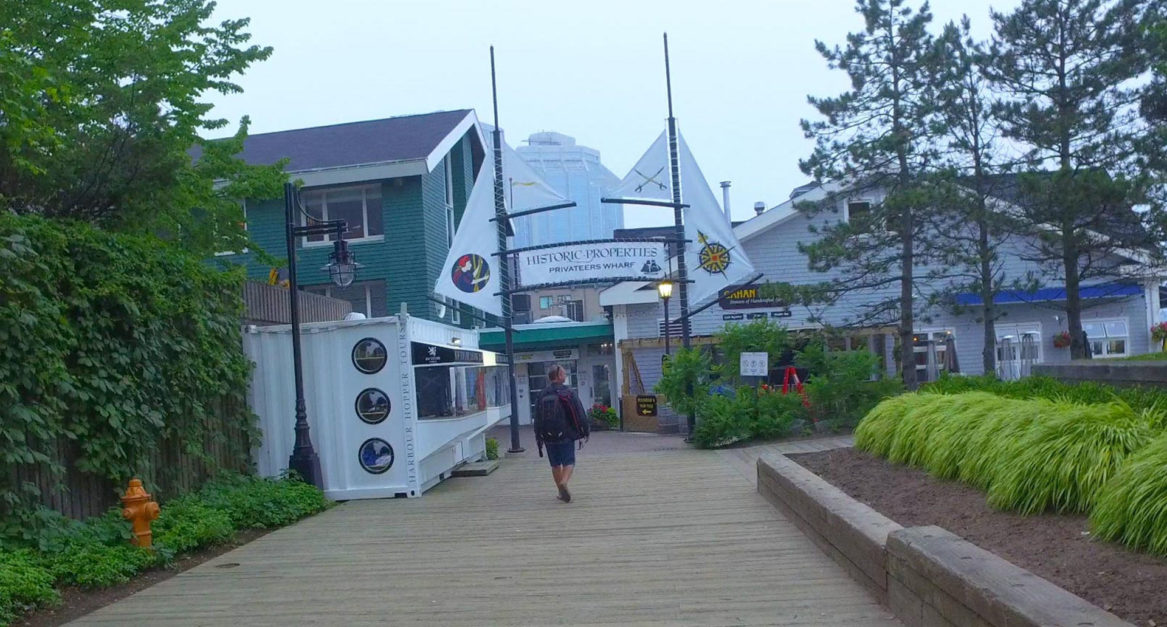 Today the properties blend a mix of history with contemporary as the facades look and feel like life in the 1800s, but inside you'll find boutique shops and popular restaurants. Be sure to try the lobster at Salty's followed by a pint of beer at the Lower Deck.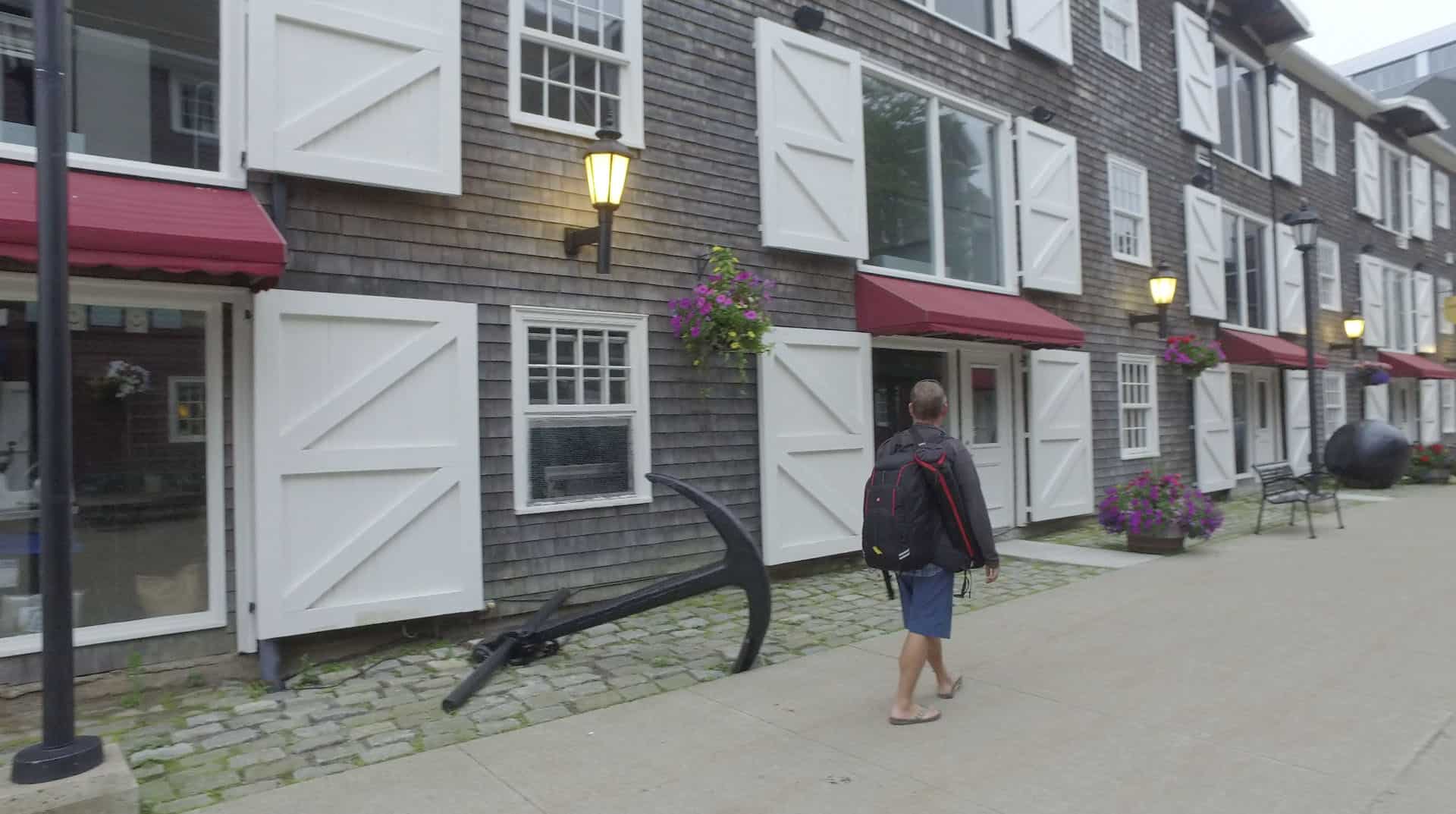 5. Maritime Museum of the Atlantic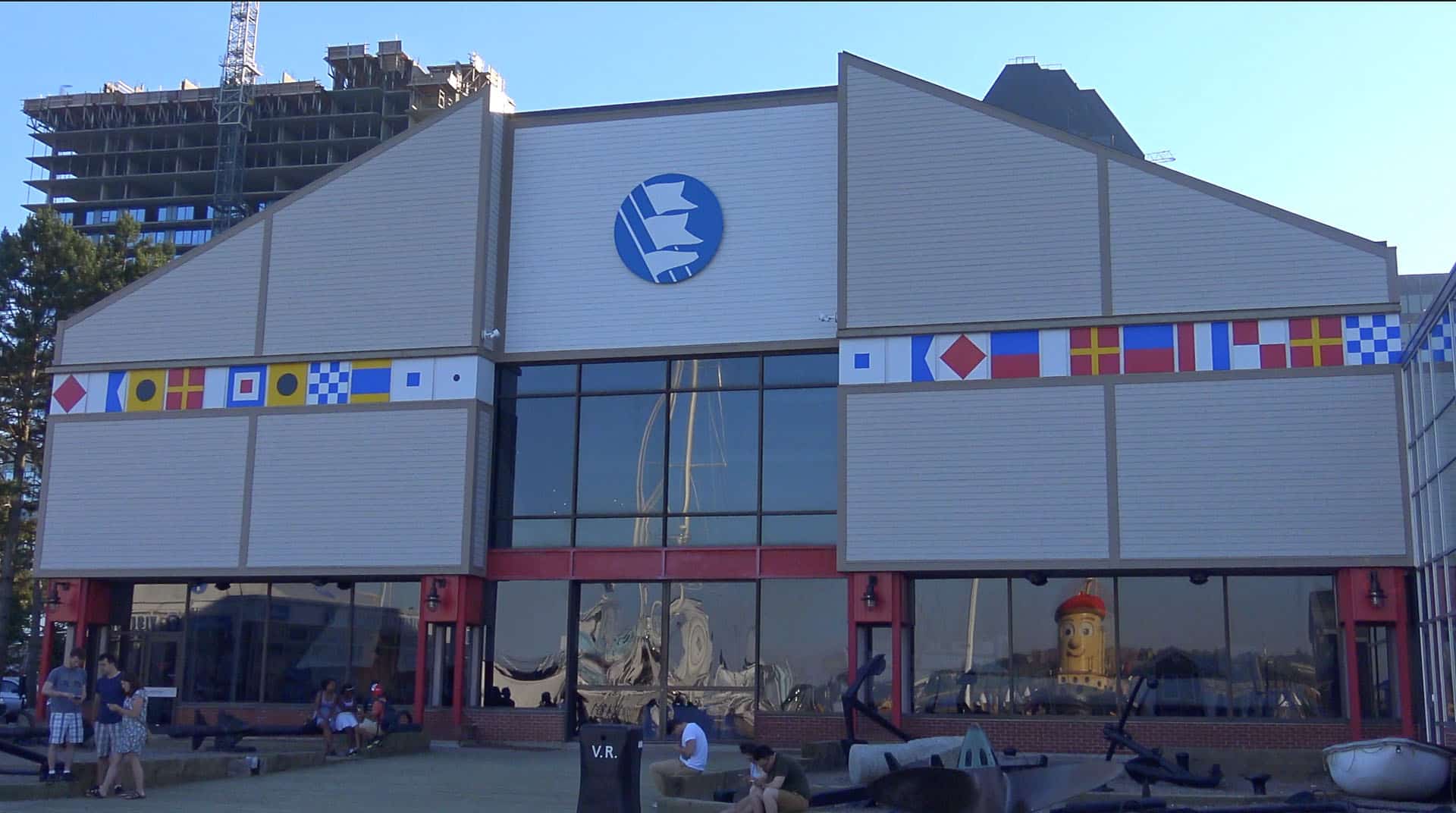 The Maritime Museum of the Atlantic is a great stop on your day tour of Halifax. We really enjoyed learning of the maritime history at this museum that showcases the marine heritage of Halifax, Nova Scotia.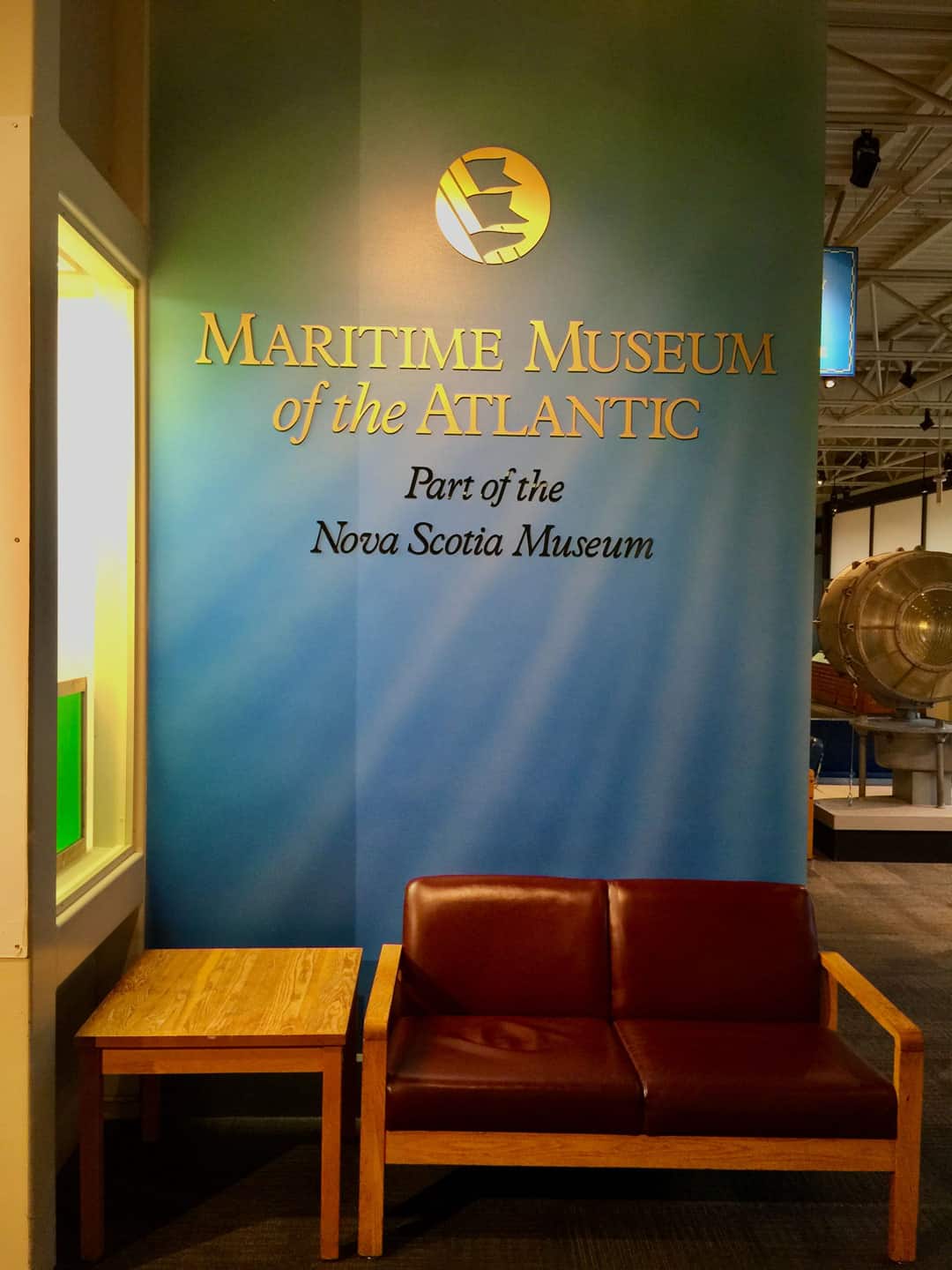 It tells the history of life on the seas from the 1800s to today. There are several artifacts on display and there are sections dedicated to the Titanic victims where and the victims of the Halifax Explosion of 1917.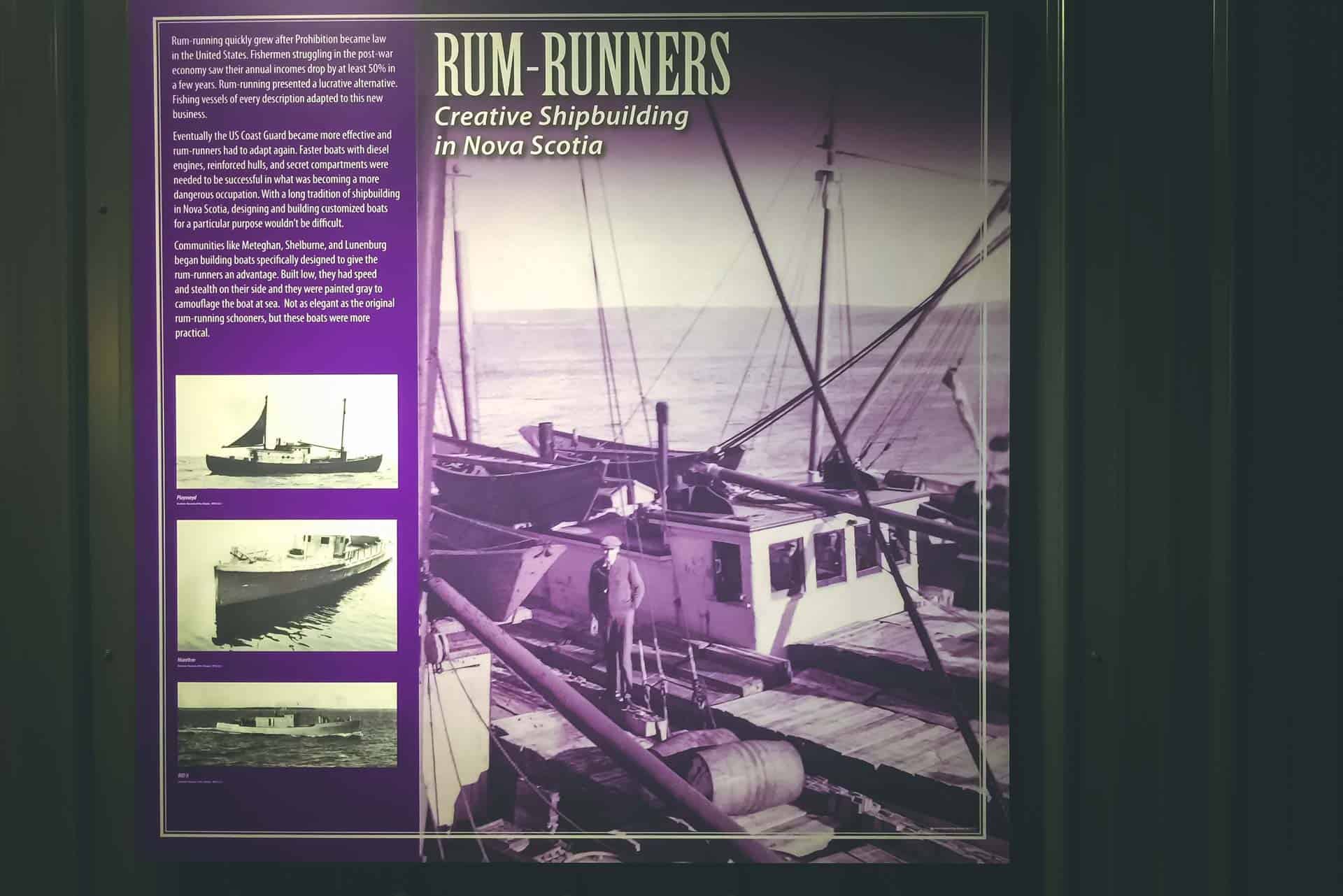 6. CSS Acadia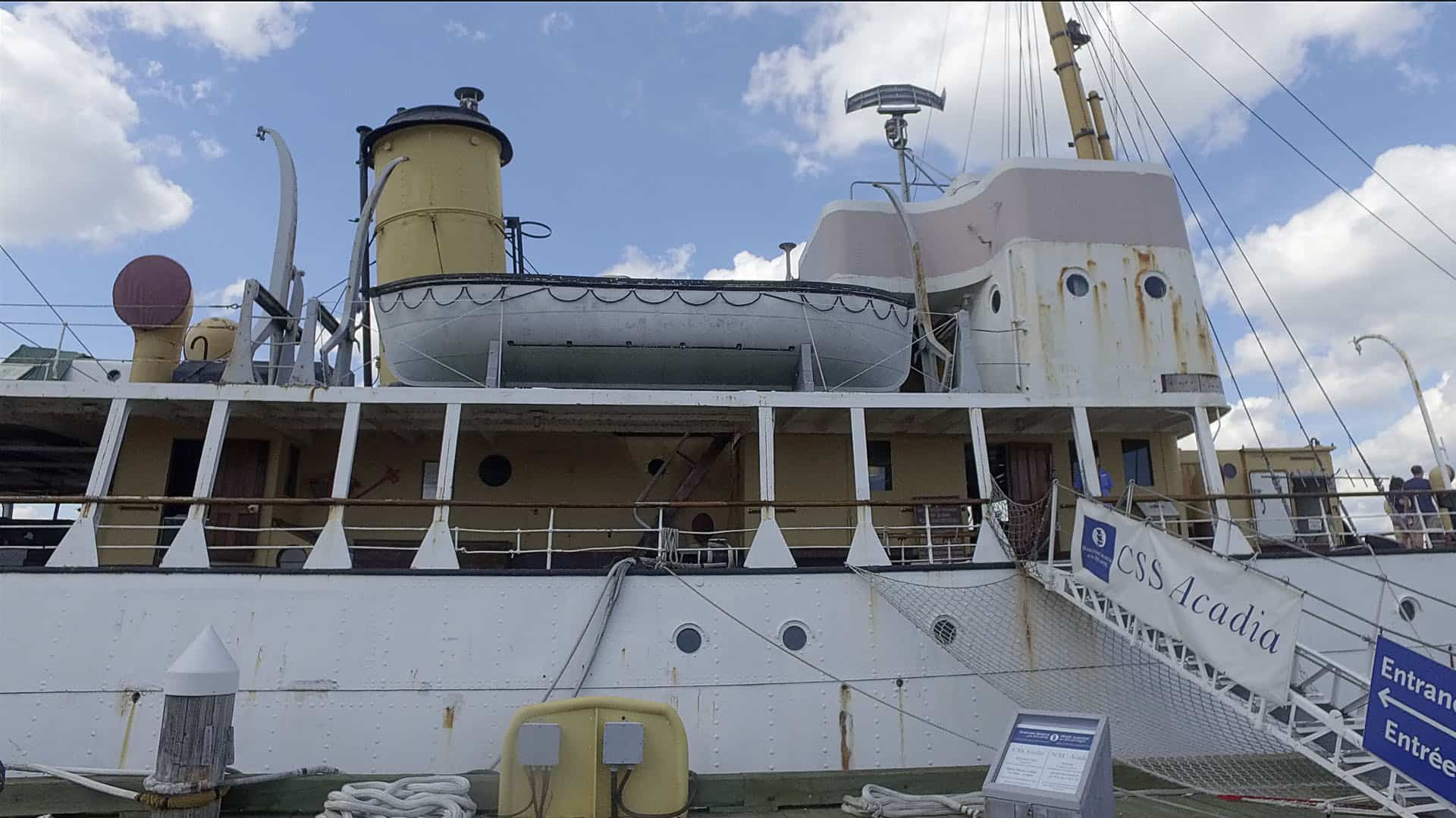 The CSS Acadia is a part of the museum and visitors can step inside this floating museum. It is the only only surviving ship to have served the Royal Canadian Navy during both world wars.
7. Theadore Tugboat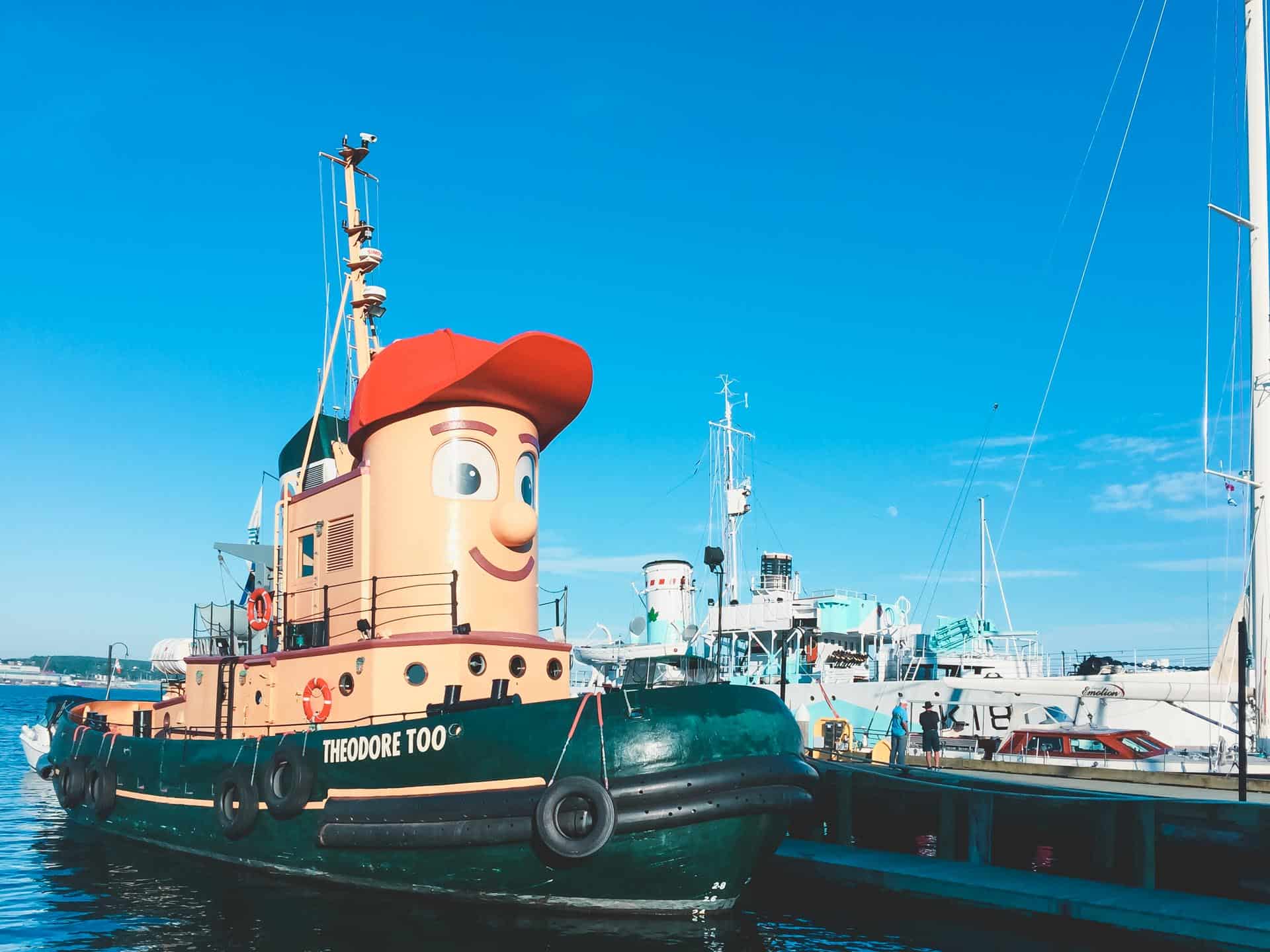 Another historic boat that can be found on the waterfront of Halifax is Theadore Tugboat. The Halifax waterfront was the inspiration for this popular children's TV Series telling the adventures of Theadore in the big harbour. It's located in front of the Maritime Museum of the Atlantic. Even works of fiction are on display making for a fun outing for the kids.
8. Canadian Museum of Immigration at Pier 21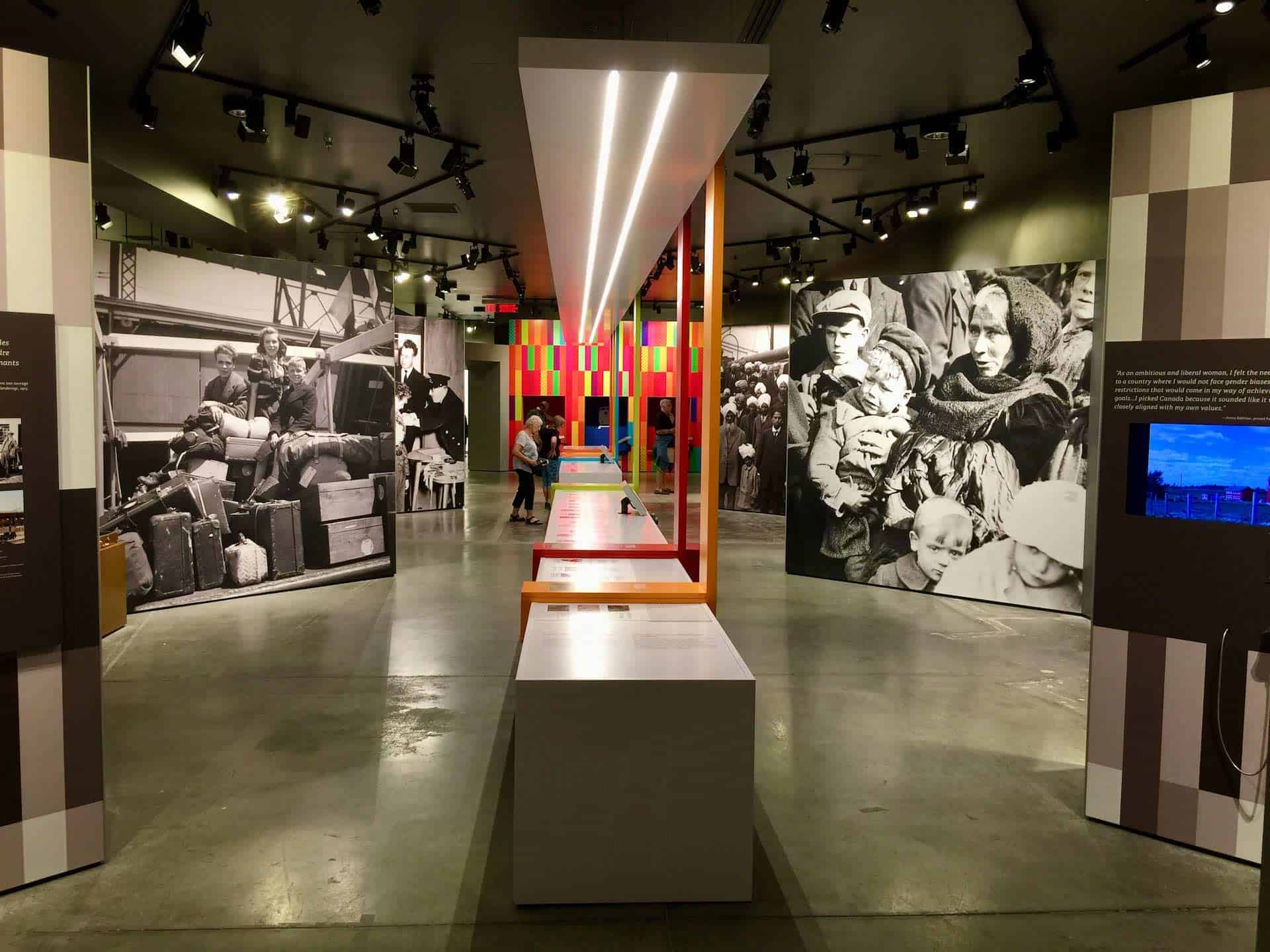 At the opposite end of Halifax Harbour from Historic Properties, you'll find one of the best things to do in Halifax, the Canadian Museum of Immigration at Pier 21.
Between 1928 and 1971, Pier 21 was the first point of entry for many immigrants to Canada. It has now been turned into a museum. You can explore your own family history and hear first hand accounts from immigrants to Canada about their journeys.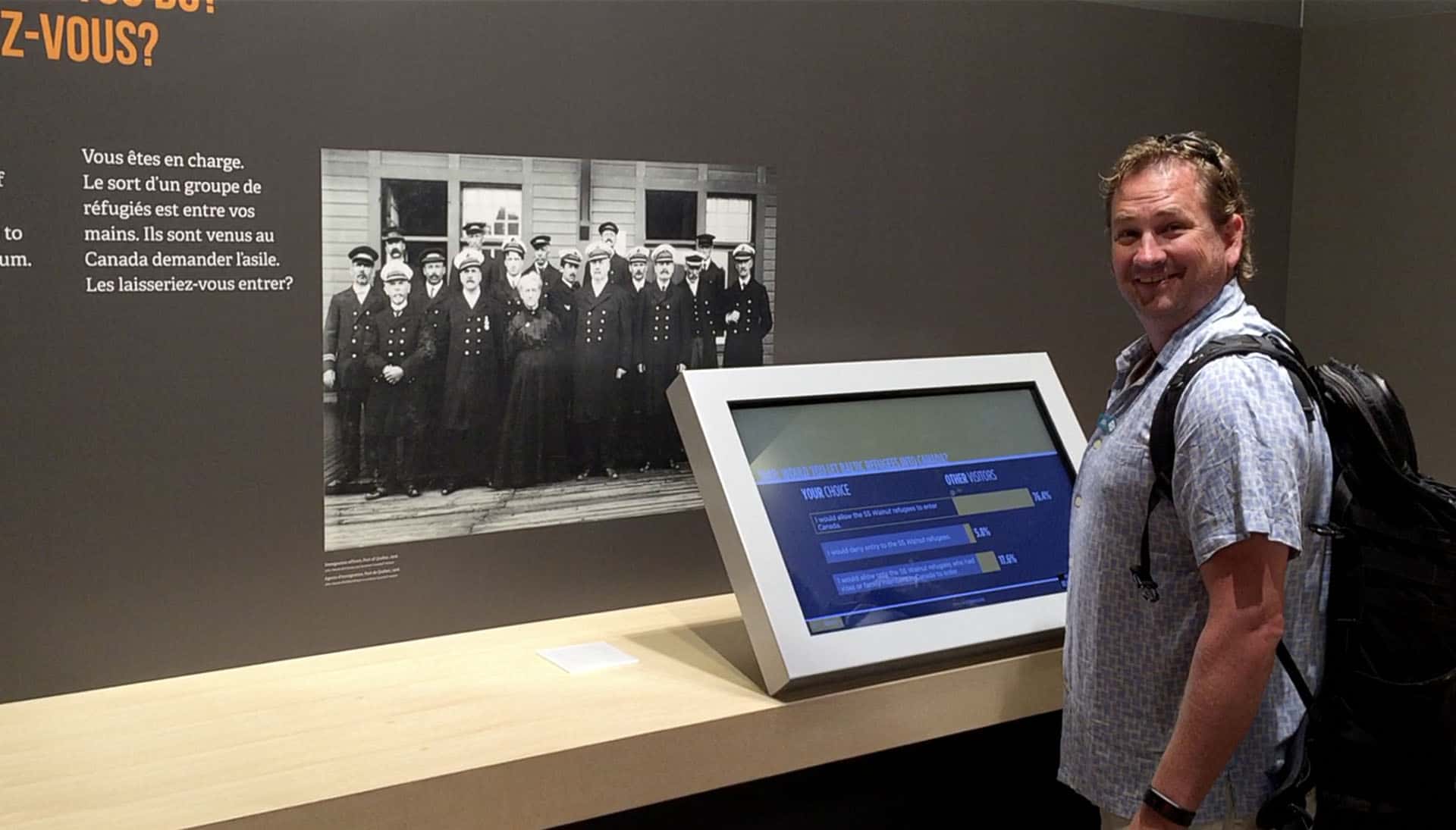 This interactive museum lets you immerse in what it was like crossing the Atlantic in tight quarters, where you can don period garb or see how immigrants packed their entire lives into one small trunk.
To see more about the Titanic disaster, you can visit the Fairview Lawn Cemetery. Halifax was the closest harbour when the Titanic sank and many of its remains were brought to Halifax. The Fairview Lawn Cemetery is the final resting place for 121 of the Titanic victims.
9. Halifax Seaport Farmers Market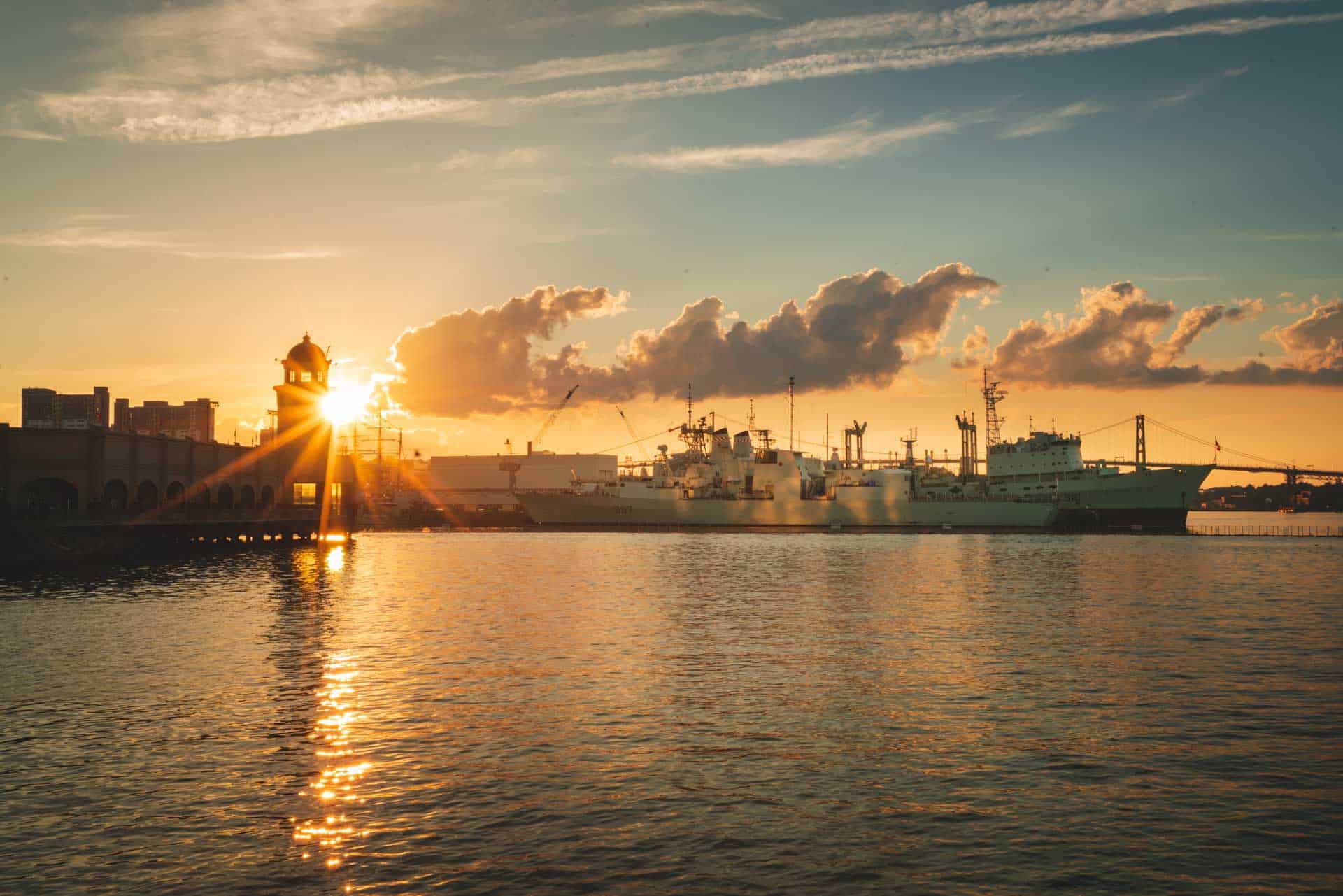 After you've finished up on the Halifax waterfront, pop into the Halifax Seaport Farmers Market to grab everything you need for a picnic. Even if you are not shopping, it is not to be missed. The Halifax Seaport Farmers Market is the oldest continuously operating farmer's market in North America. During that time it has changed locations regularly, and in 2021, it is moving down the street to offer an outdoor shopping experience during the summer months with indoor vendors at Pavilion 22.
10. Halifax Public Gardens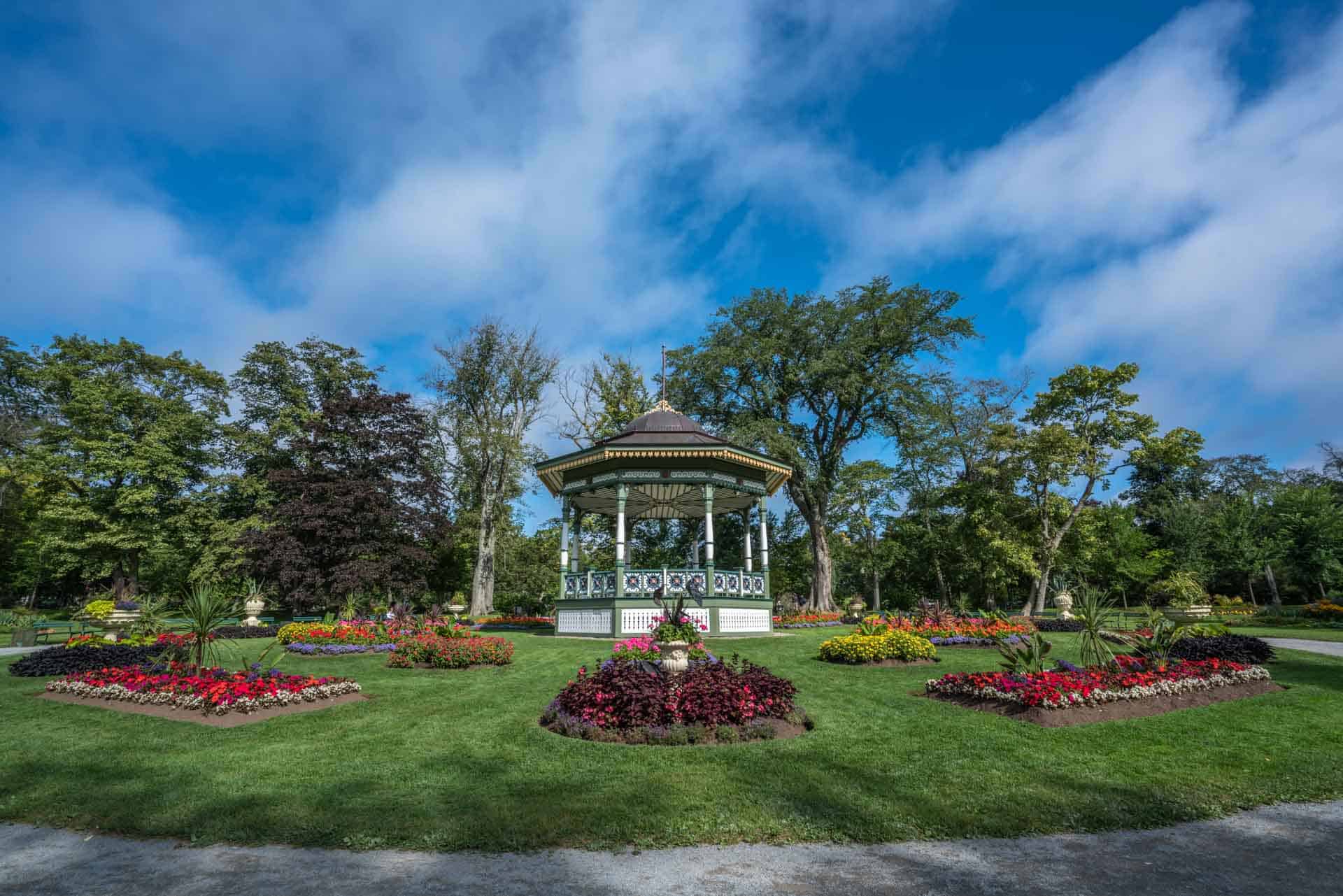 If you have a picnic in hand, make your way to the Halifax Public Gardens. The Victorian Gardens date back to 1867, spanning 16 acres. The public gardens is a lovely place to find a quiet space as you stroll through its garden paths admiring its carpet beds of flowers and historic statues.
There are events that happen within the public gardens, you can check out their website here.
11. Halifax Central Library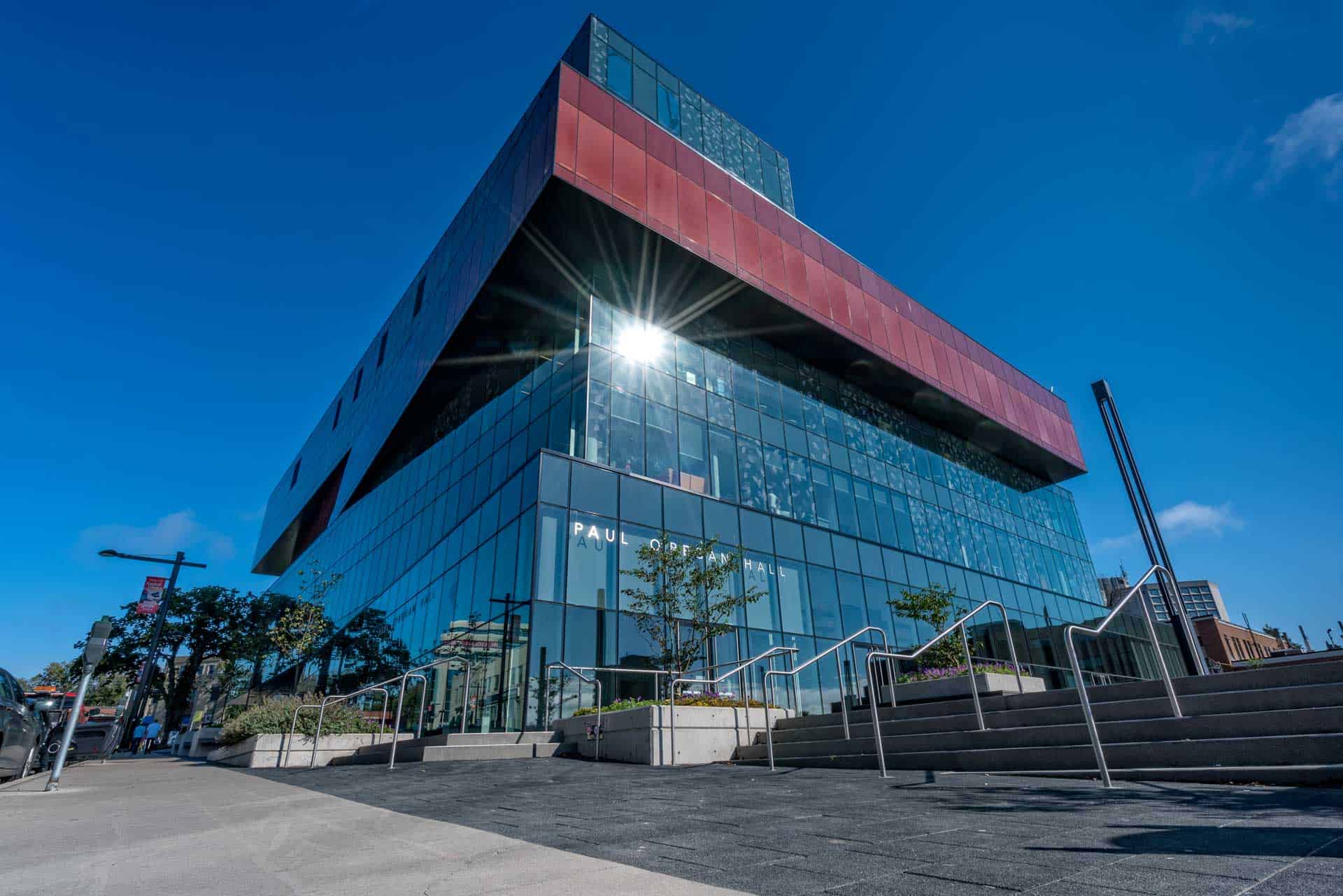 One of the coolest pieces of architecture in Halifax is the Halifax Central Library. It was created as a community gathering place and even visitors to the city will want to go inside. If you are into architectural design when traveling, you'll love the library, it was awarded Governor General's Medal for its outstanding new civic building design. Make sure to go up to the rooftop terrace, it is a great place to take in panoramic views of downtown Halifax and the harbour.
12. Hang out at Spring Garden Road
The Halifax Public Gardens and Halifax Central Library are both located in the Spring Garden Road area of Halifax. It is one of the trendiest areas in the city with bars, restaurants, and the main shopping hub. After you've done some shopping, head to one of the hip bars for a cocktail.
13. Halifax Citadel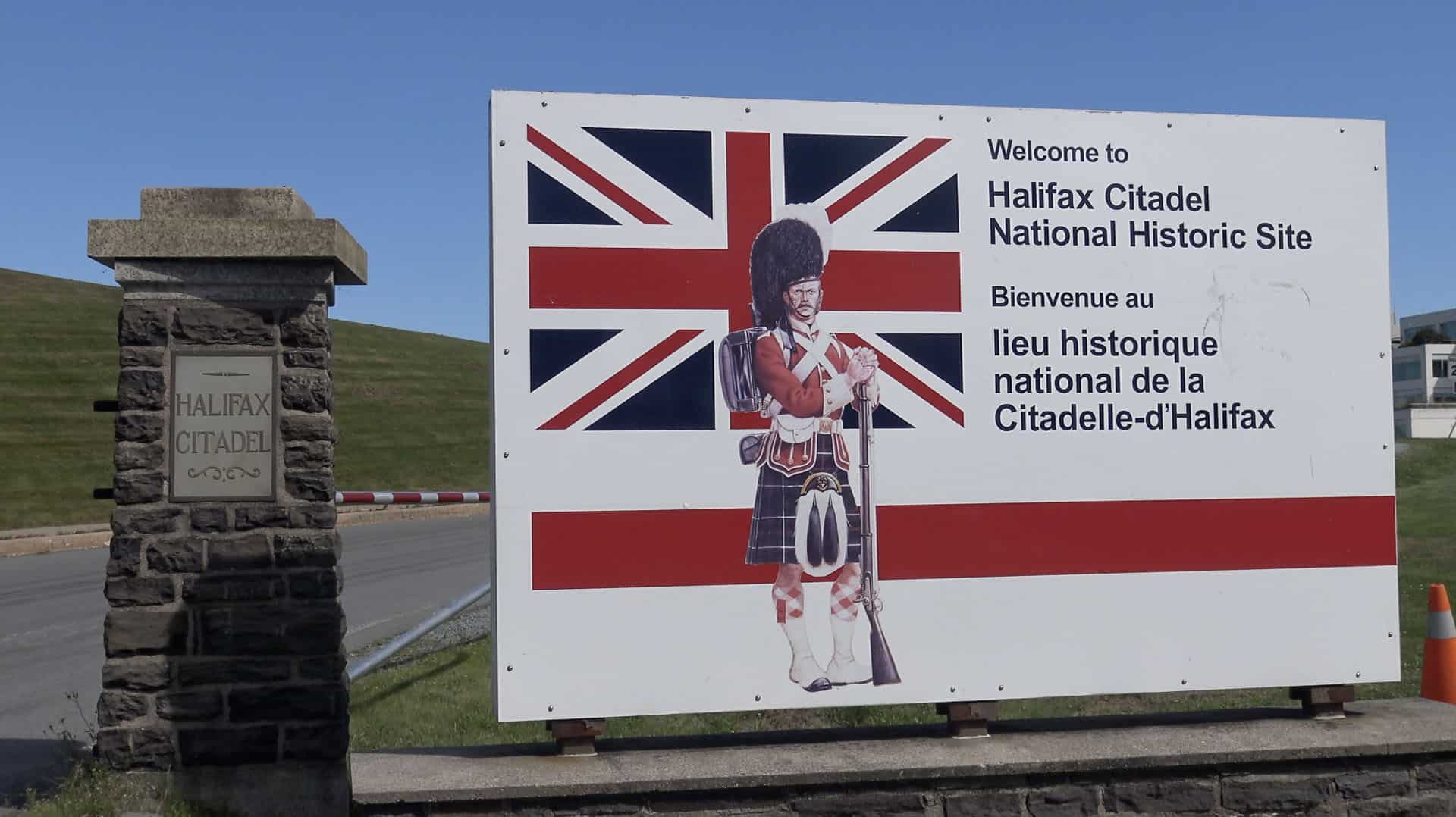 One of the not-to-miss things to do in Halifax is to make your way up to the Halifax Citadel. The Halifax Citadel was a fortification that stood guard over the city. This national historic site will take you back in time from its origin in 1856 through World War II and today.
Watch the changing of the guard and see a reenactment of the 78th Highlanders march through the grounds. You can even be a soldier for a day and dress up in the Highlanders uniform complete with kilt! Don't miss the Royal Artillery firing the noon gun, one of the oldest traditions in the world.
14. Citadel Hill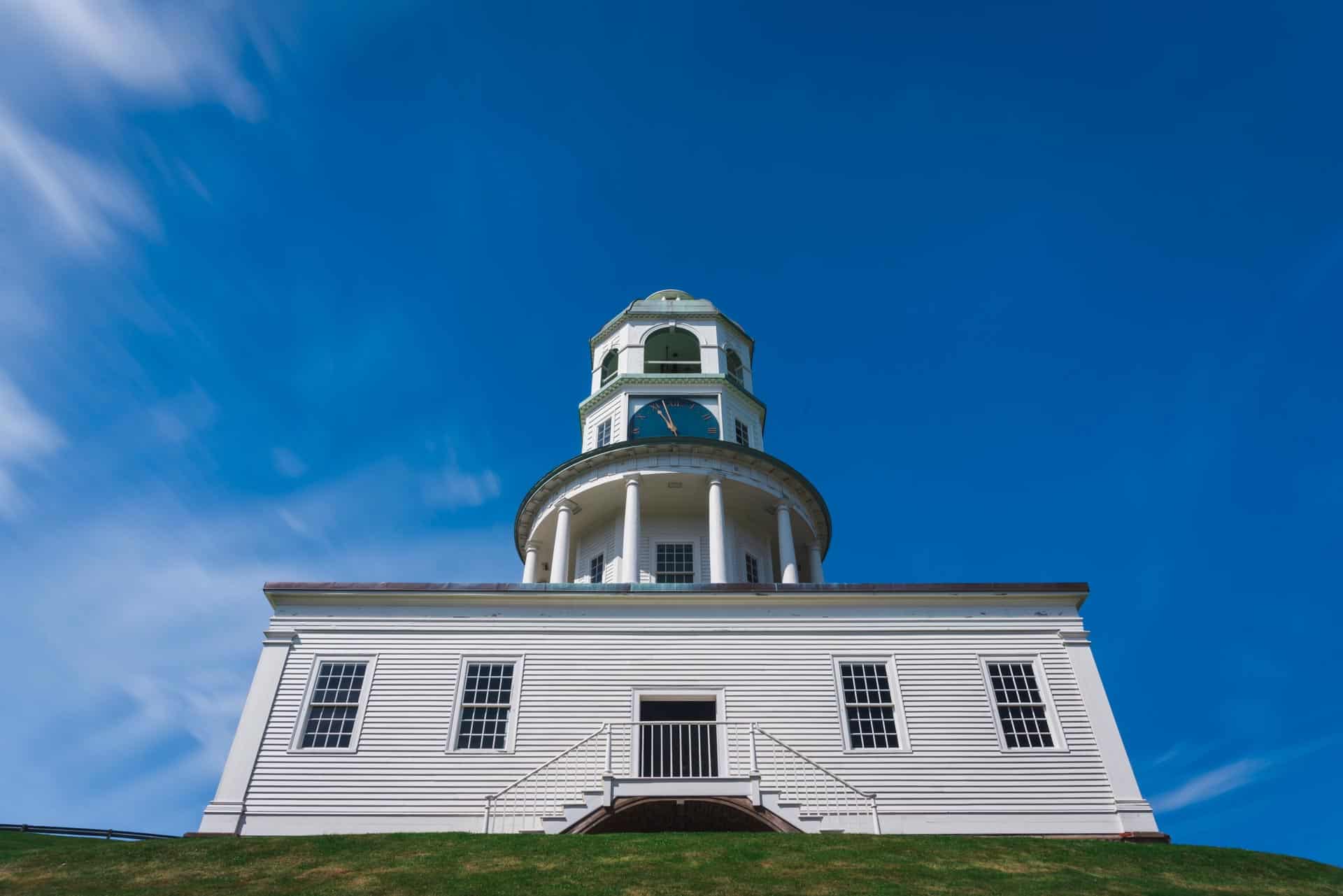 Going up Citadel Hill is a great place to catch the sunset over Halifax. The Old Town Clock is a classified federal Heritage building that stands proud over the city.
Looking down over the Historic Town Clock makes for a serene view of downtown Halifax and the harborfront. Or you can join a ghost tour from the Old Clock Tower. Its claim to fame is the oldest ghost tour in North America.
15. Ghosts of St. Paul's Church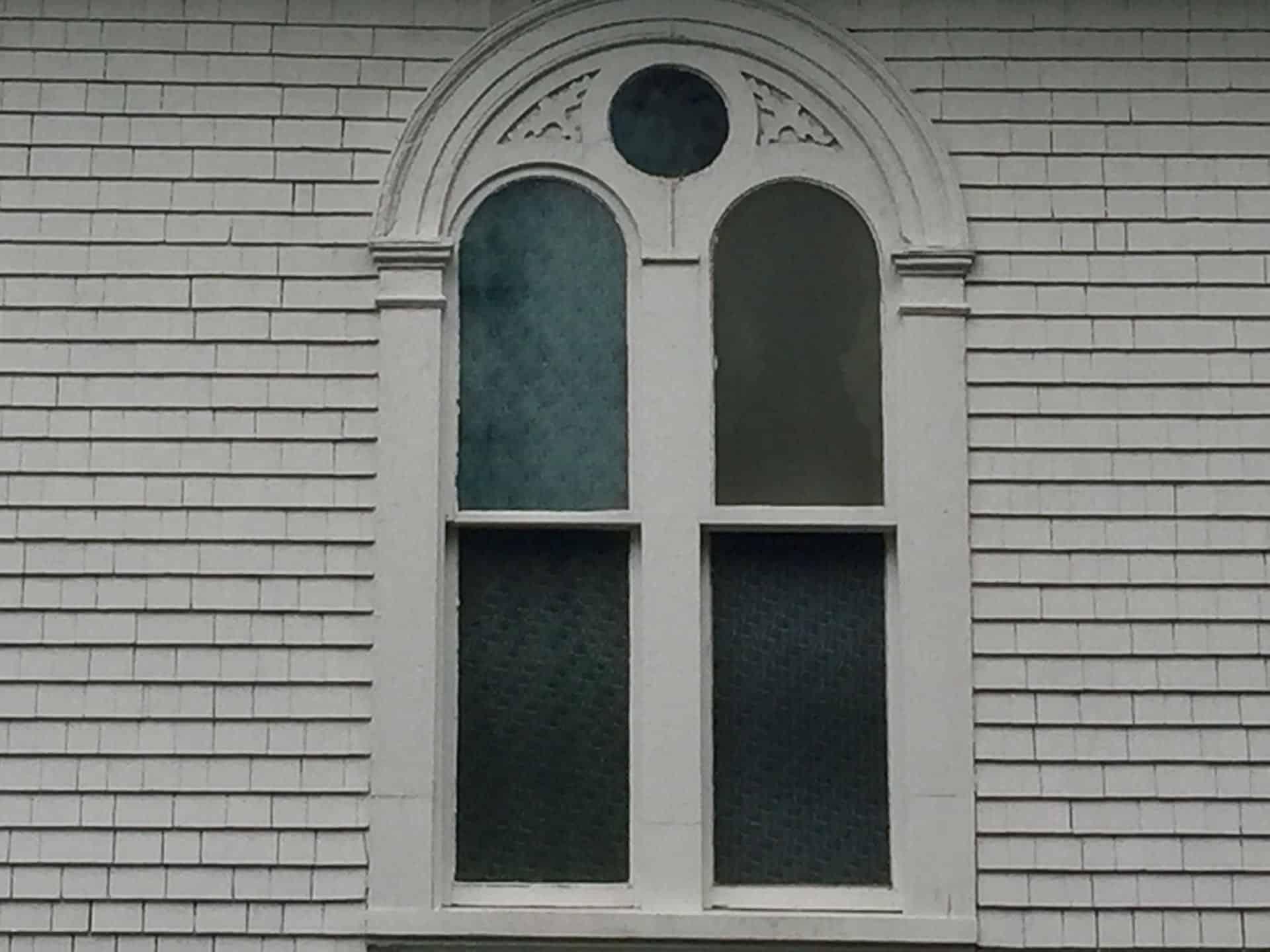 While strolling downtown Halifax, keep an eye out for the ghost of St. Paul's Church. It is the oldest building in Halifax surviving the Halifax explosion that left the mark of a face in its glass. After the explosion a silhouette of a head was forever etched into its glass. Is it the ghost of a reverend, the pipe organist or a sailor who died in the blast. We'll never know, but this head has fascinated visitors for more than a decade.
16. Nightlife on Argyle Street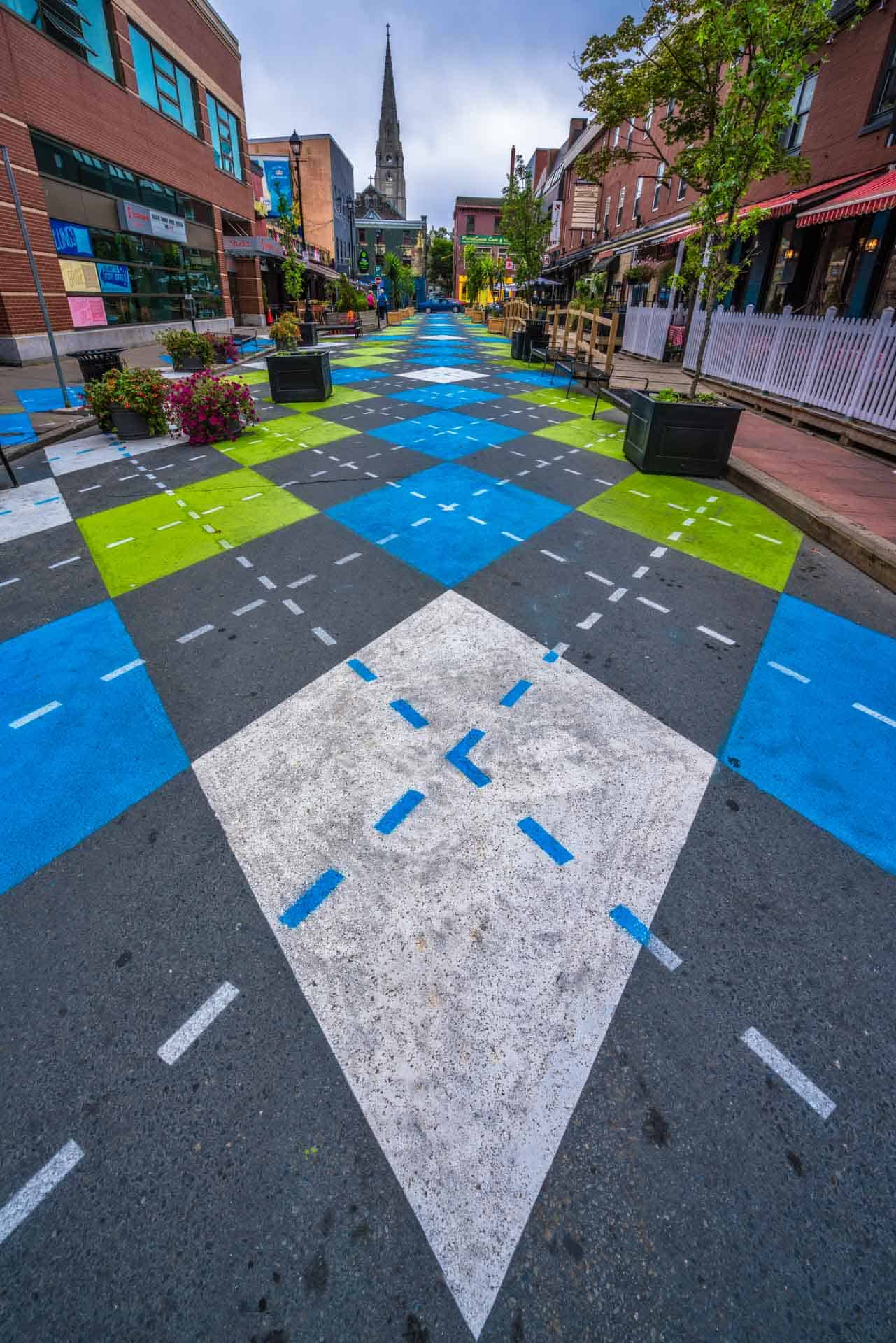 If you are looking for a night out in Halifax, look no further than Argyle Street. It has three things that we love. Pubs, patios, and food. Located in the heart of downtown Halifax, Argyle Street is a lively place day or night lined with restaurants and live music venues.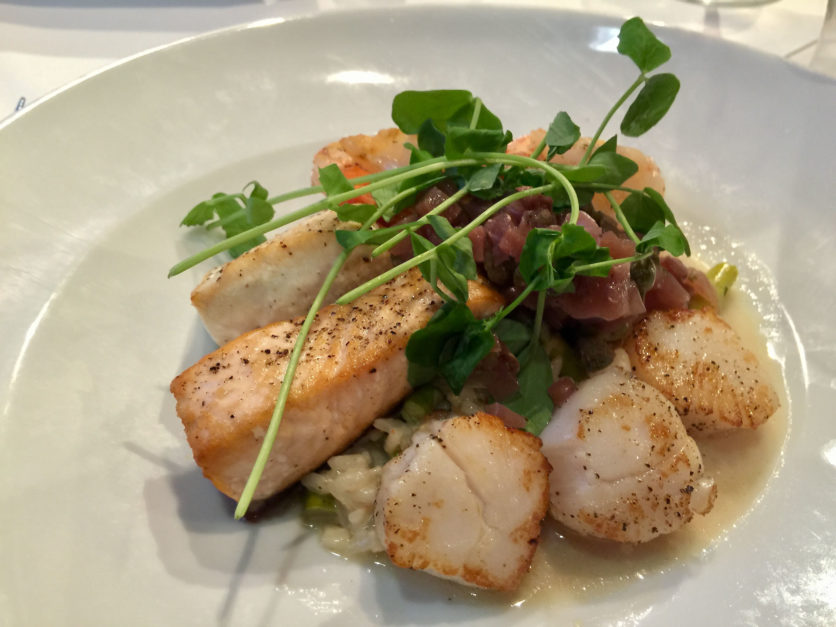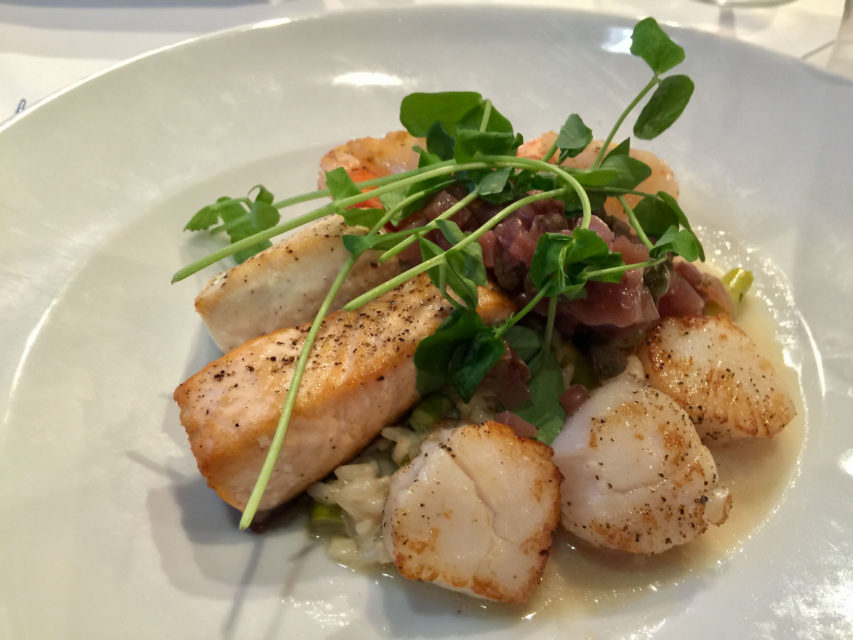 We recommend dinner at the Five Fishermem Restaurant for authentic Nova Scotia Seafood. It's been rated the #1 Restaurant in Halifax for best service, ambiance, value and food!
17. Halifax Donair
After a night of drinking and dancing, a late night Donair will help with the hangover. The Donair is the "unofficial" official food of Halifax. A meat-filled wrap of tomato and onions reminds you of a doner kebab or gyro, but it is neither. It is distinctly Nova Scotians. One of the best places to enjoy a donair is The King of Donair. Its the original where founder Peter Gamoulako wanted to introduce the gyro to Canadians putting his own twist on it.
18. Take a Halifax Harbour Boat Tour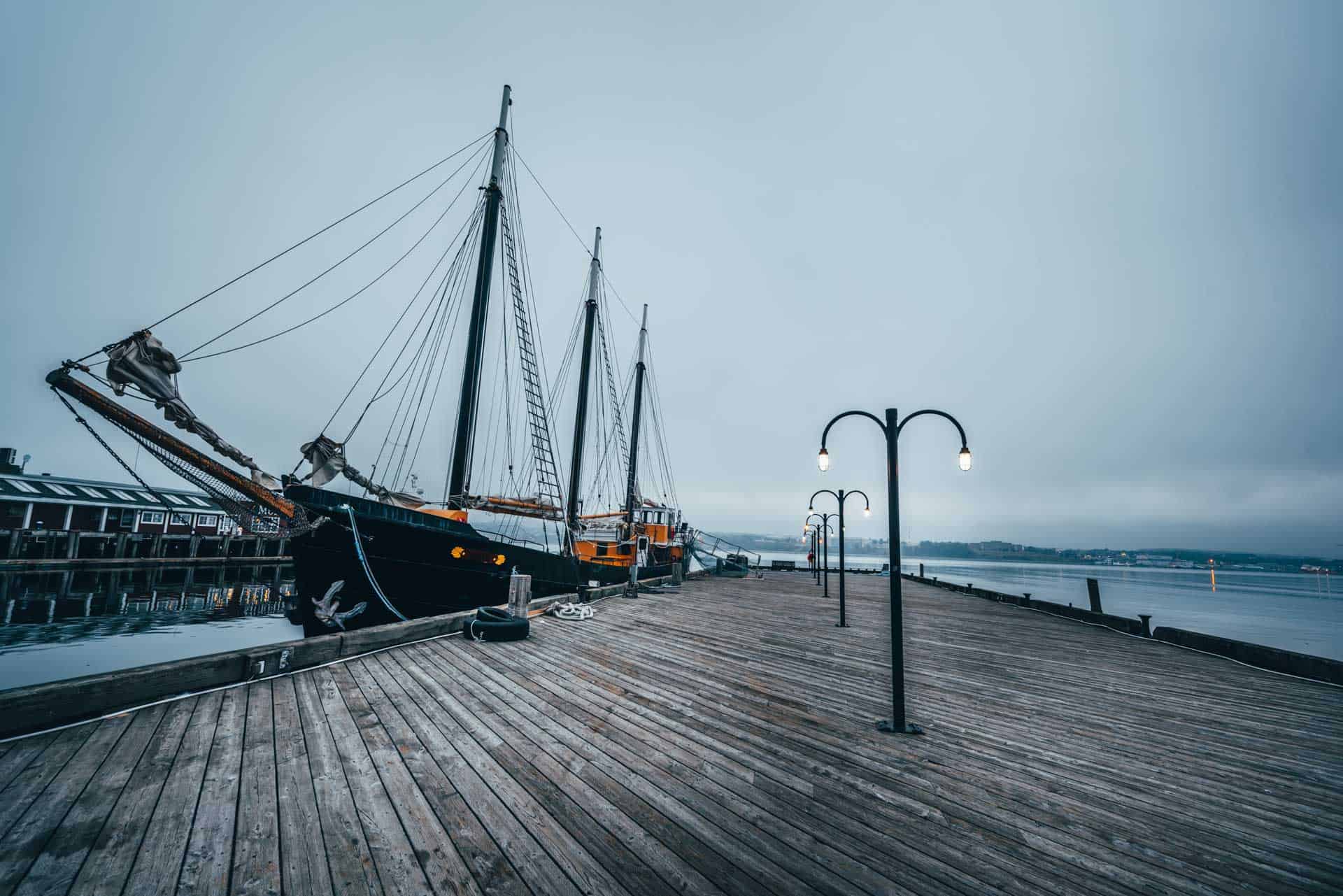 One of the best things to do in Halifax at sunset is to take a boat tour of the Halifax Harbour to take in the views of the beautiful waterfront. Many attractions in Halifax are located within the harboour or waterfront, and you can get a waters edge view from the Harbour Boat Tour.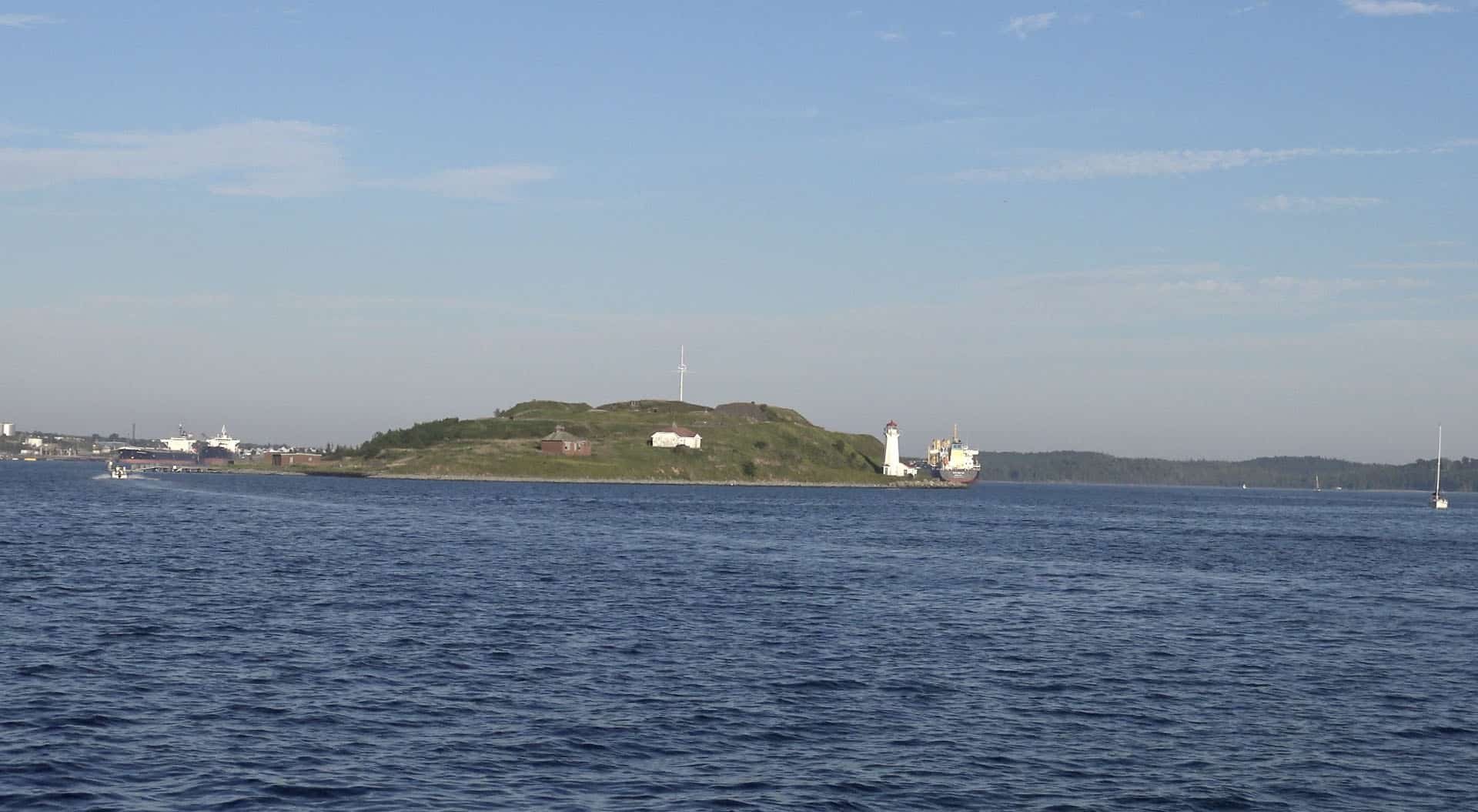 One this tour you'll see George's Island, a National Historic Site which was a strategic military point for defending Canada.
17. Take the Ferry Across the Harbor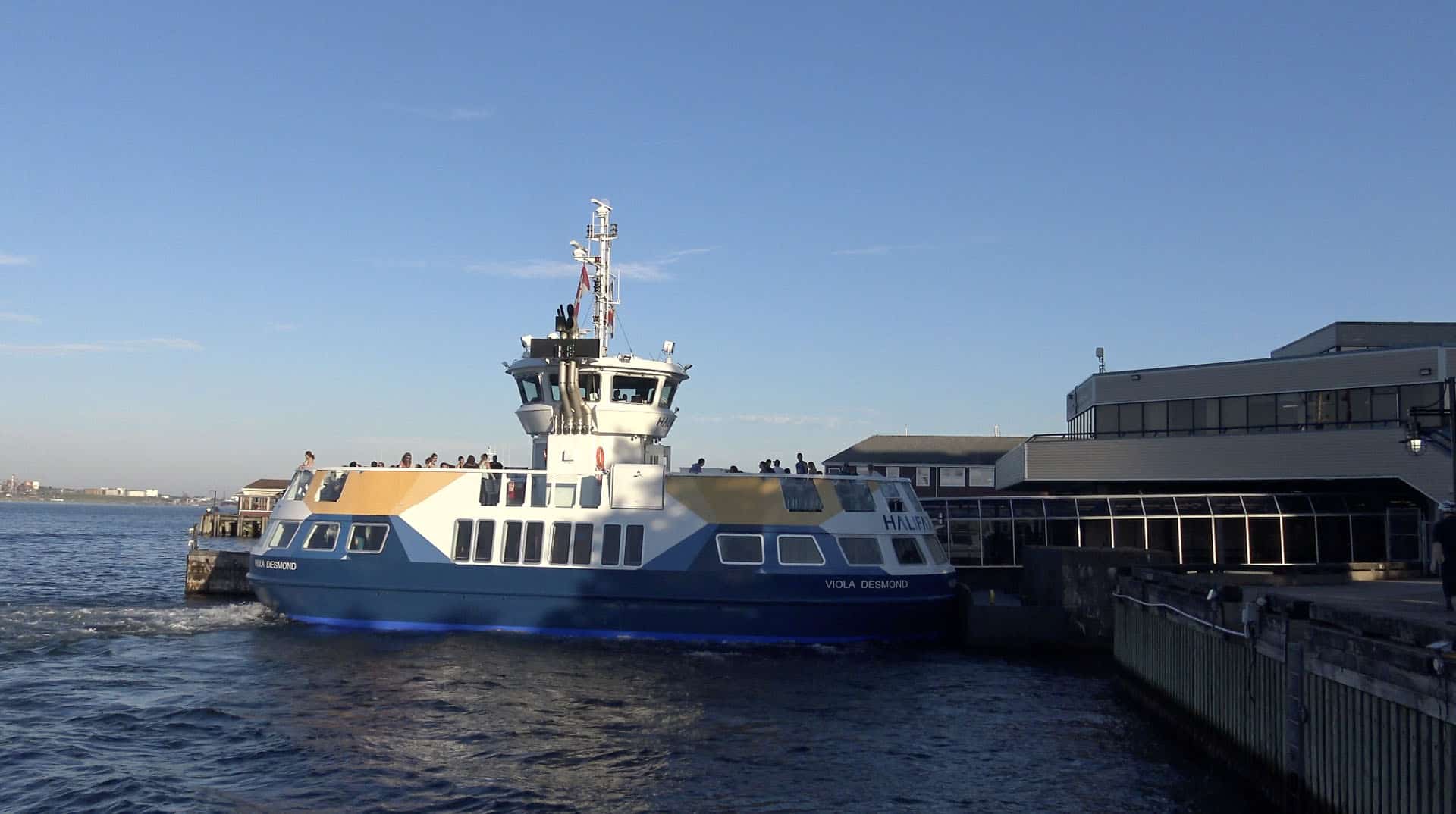 If a boat tour isn't on your list, take the ferry across the harbor to Dartmouth Nova Scotia. It gives you the chance to see another city in Canada while getting a boat tour to boot.
The ferry takes only 10 – 12 minutes from downtown Halifax to Downtown Dartmouth. It's a quick and affordable way to see views of Halifax.
20. Art Gallery of Halifax
Art lovers will enjoy the Art Gallery of Halifax, the largest art museum on the East Coast of Canada. It features permanent collections of Nova Scotia artists most notably, the folk art collection of Maud Lewis House. Maud Lewis was a painter in Nova Scotia who spent 40 years painting her small home with colourful scenes of Nova Scotia. It was a popular spot for tourists to stop in and see her works of art. Several years after her death, the Art Gallery of Halifax moved her home to become a part of its permanent collection.
Where to Stay in Halifax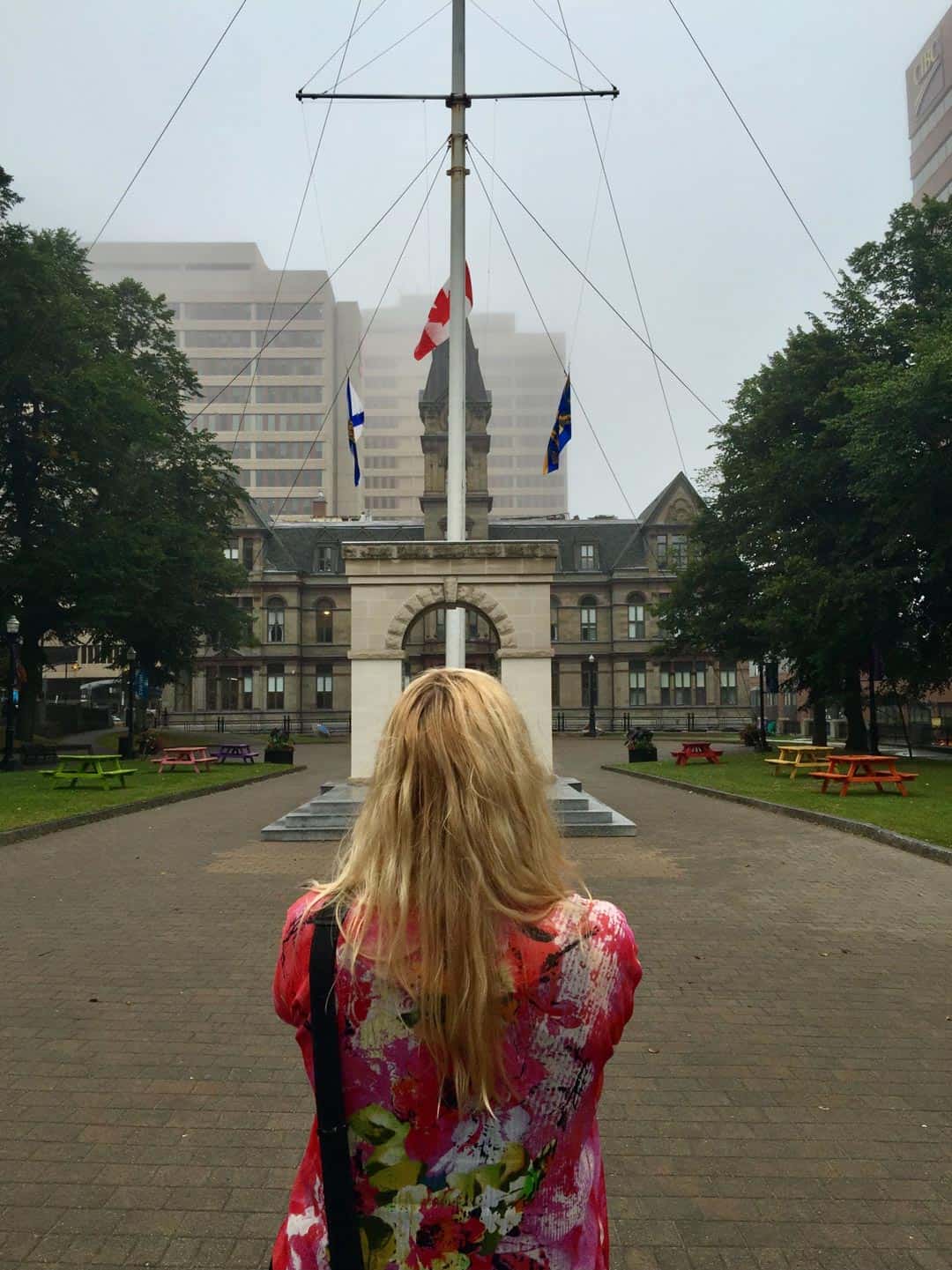 The Haliburton is a lovely boutique hotel close to downtown and the waterfront.
Hotel Halifax was our favourite hotel in Halifax as it was close to the harbourfront and citadel and is walking distance to many top Halifax attractions. It has a pool, bar, restaurant and fitness centre.
Lord Nelson is a historic hotel in Halifax dating back to 1928. We didn't mind staying here, but it's a bit dated and the service wasn't the best. But if you like those grand old hotels like the Chateau Frontenac or Chateau Laurier, this is for you.
Quick Day Trips from Halifax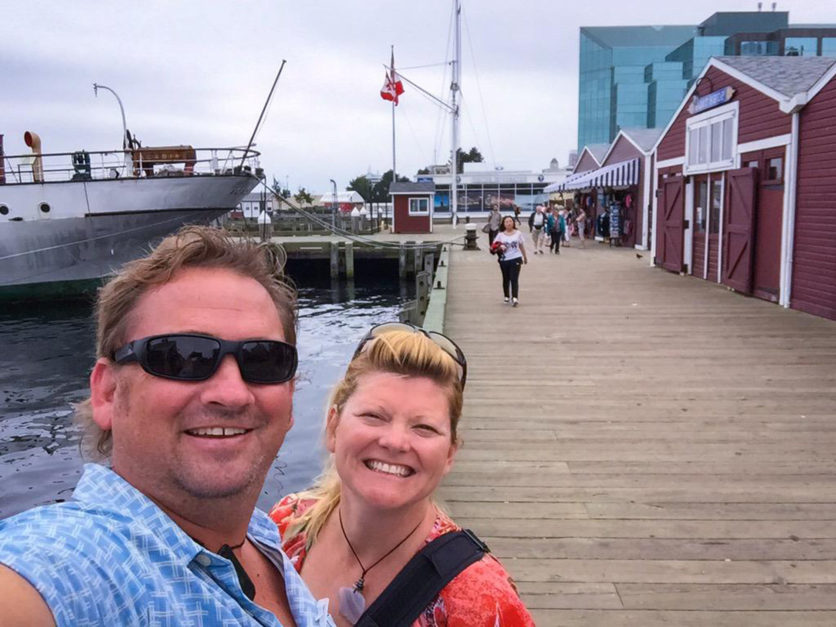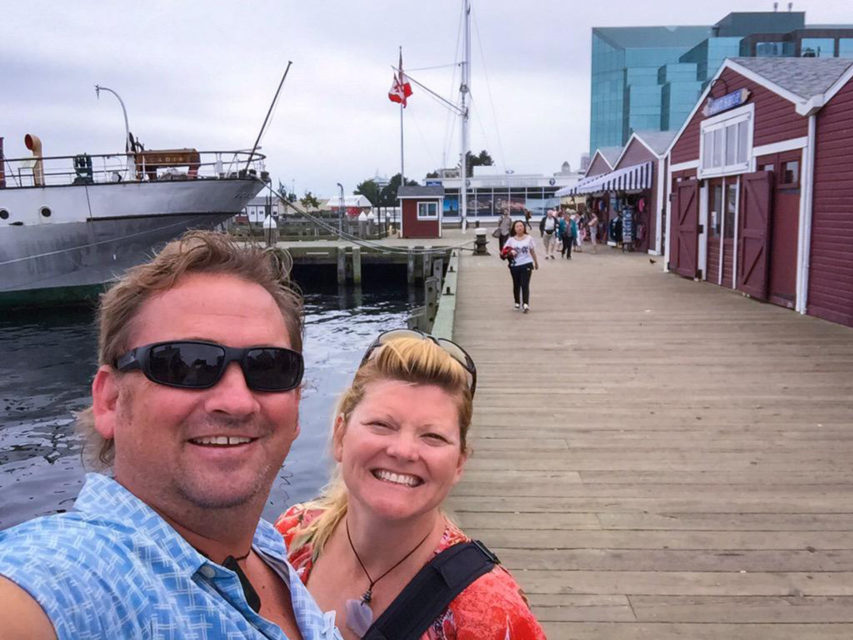 If you are just visiting Nova Scotia for a short time, you may only have time for a few day trips from Halifax. We have an entire article about the top attractions in Nova Scotia, but here are tow easy day trips from Halifax.
Peggy's Cove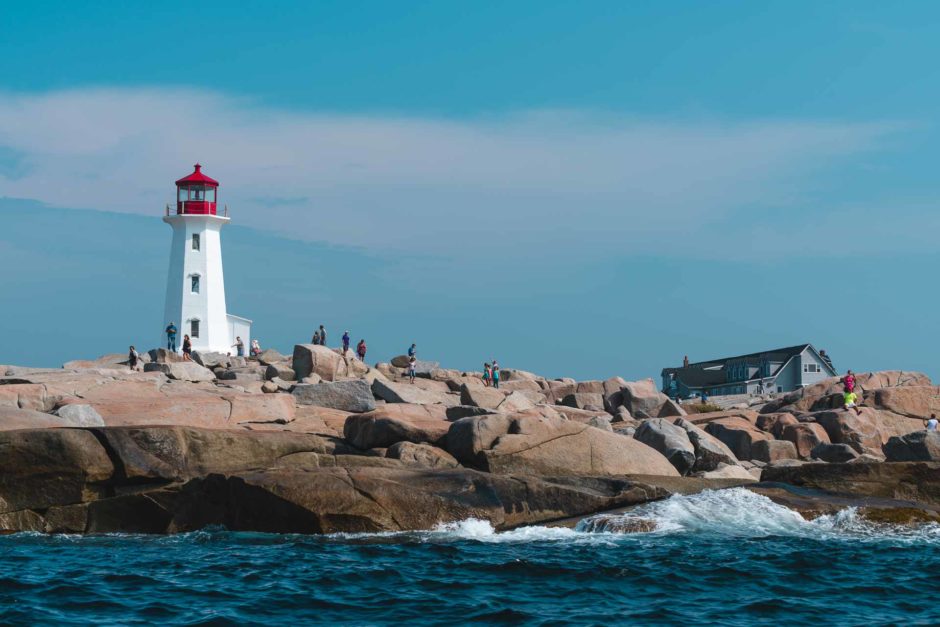 Peggy's Cove is a must visit when exploring Halifax. It is Nova Scotia's most popular attraction and with good reason. Located just 30 minutes from downtown Halifax, its an easy day trip.
There are tour busses and tours that leave from Halifax to Peggy's Cove, but we suggest renting a car for a day to really explore all the things to do in and around Peggy's Cove. Leave before sunrise to be able to watch it from Peggy's Cove Lighthouse. You'll be free from crowds and it's a beautiful view. Read all about our time at Peggy's Cove here.
Bay of Fundy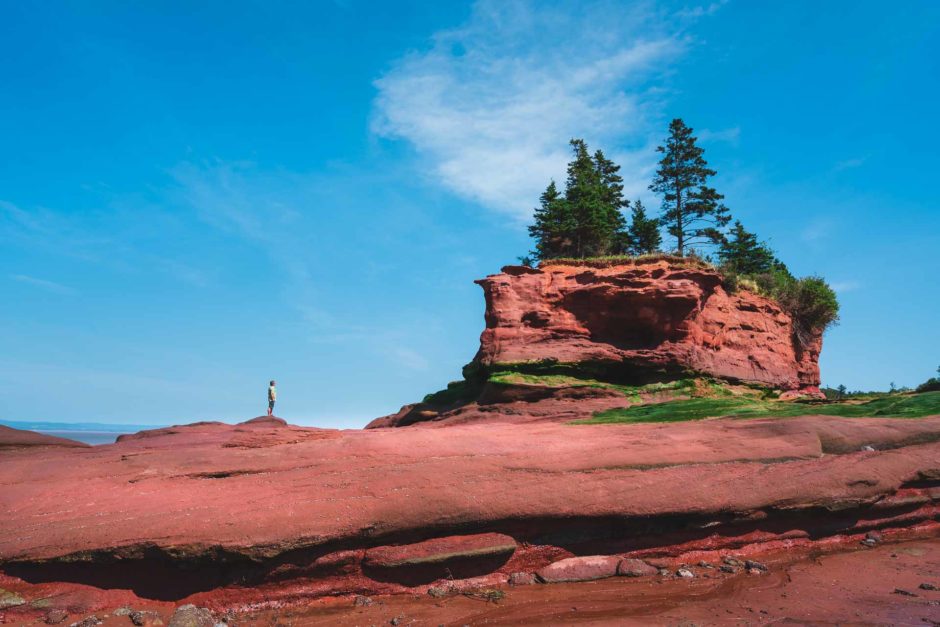 Nova Scotia's famous for being home to the world's highest tides and no trip to Nova Scotia would be complete without visiting the Bay of Fundy. Luckily, Burntcoat Head Park is only an hour away from Halifax and is one of the provinces most popular attractions. It is here that you can walk on the ocean floor for three hours on either side of the tides that move 100 billion tons of water every six hours. That is more than every river in the world combined! Read more about the bay of Fundy here.
And these are our favourite things to do in Halifax, Nova Scotia. There is so much more to see and do, and we can't wait to get back to the Halifax to experience that east coast hospitality, beautiful scenery and gorgeous coast. Have you been to Halifax?
Our trips to Halifax were courtesy of Tourism Nova Scotia. Like everything here on ThePlanetD all opinions are our own. To check out more things to do in Halifax and Nova Scotia, visit their website.
Read Next: