View Post
Prince Edward Island. Home of Anne of Green Gables, PEI potatoes, and red sand beaches. It may be the tiniest of Canadian provinces but there is a lot to do in Prince Edward Island making it the perfect stop on any east coast road trip. Prince Edward Island, known as PEI here in Canada, maybe small, but it has a lot going on. And these are some of the best ideas for things to do in PEI when you visit.
Things to do in Prince Edward Island, Canada
Get your map to follow along with the best things to do in Prince Edward Island, Canada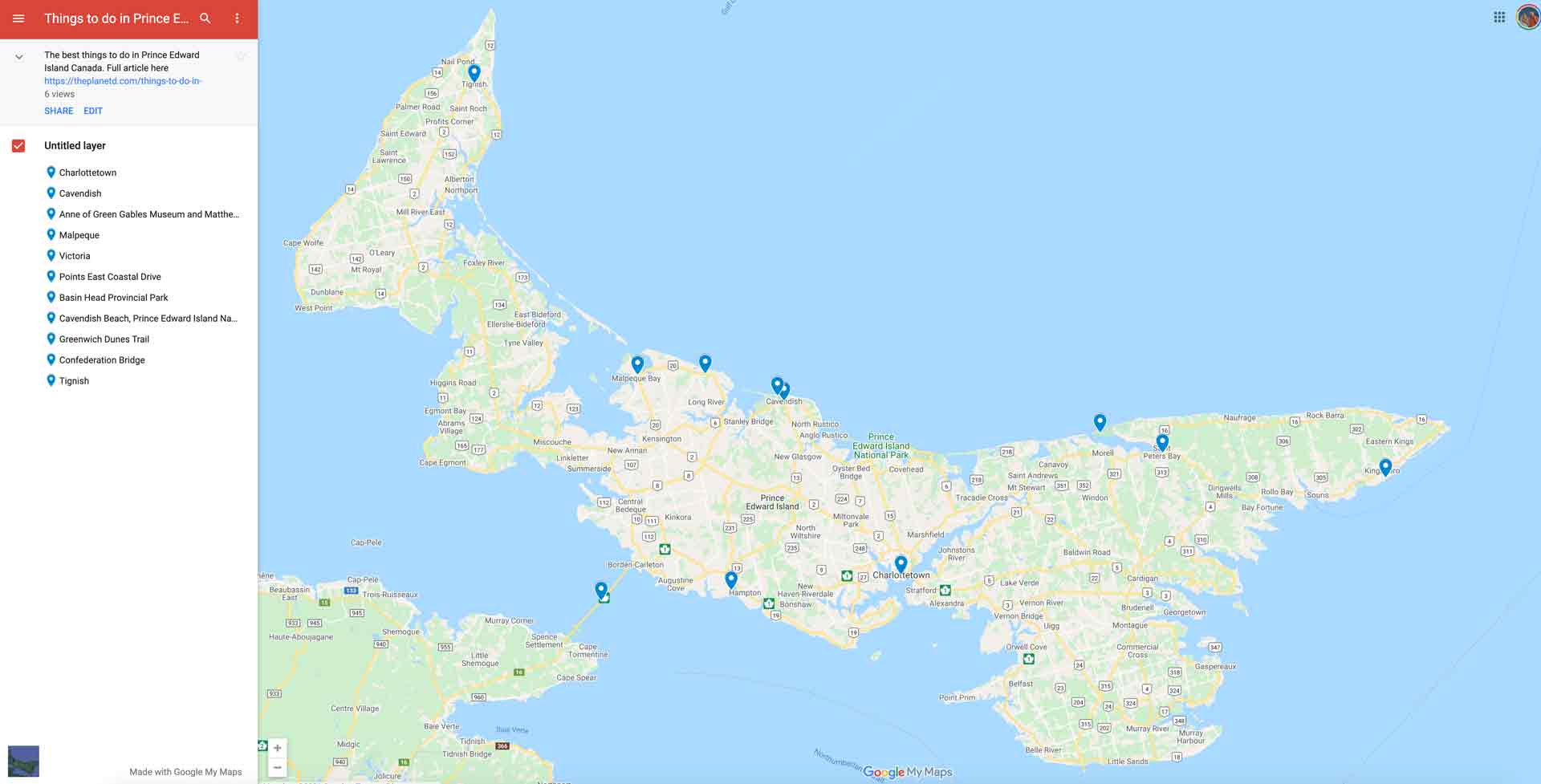 Explore Charlottetown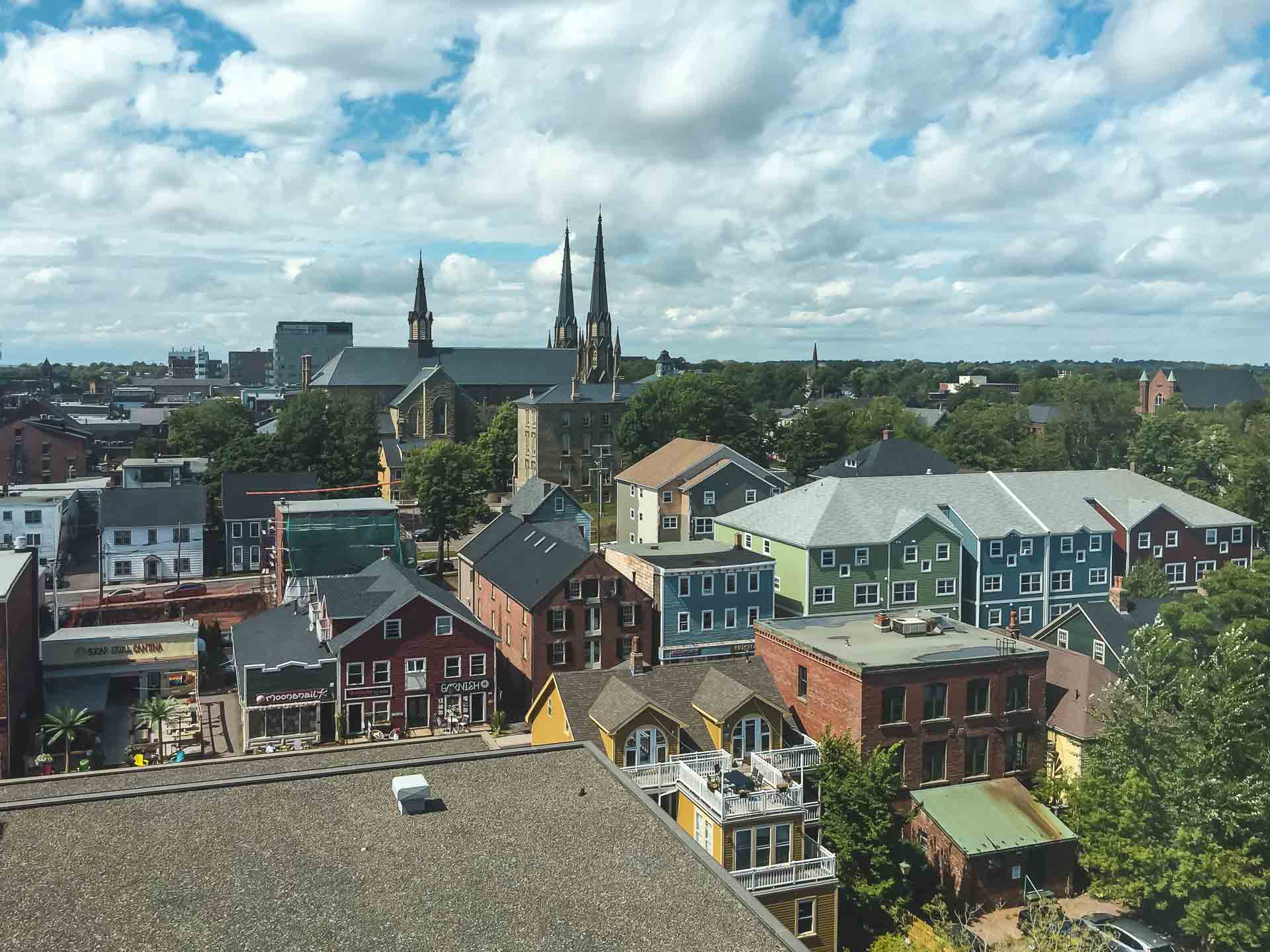 Charlottetown is a beautiful waterfront town with outdoor patios, art centers, and boutique shops. It's the perfect town for taking a stroll to explore the heritage buildings and its bustling downtown. We stayed at the waterfront Delta Hotels by Marriott and had the opportunity to walk everywhere.
Places not to miss when visiting Charlottetown are Victoria Row's sidewalk cafes, shopping, and the Anne of Green Gables Shop. For history buffs, don't miss the historic Province House which in September 1864 was home to the Charlottetown Conference. Province House was the start of a series of meetings that eventually led to the Dominion of Canada. V
Charlottetown Festival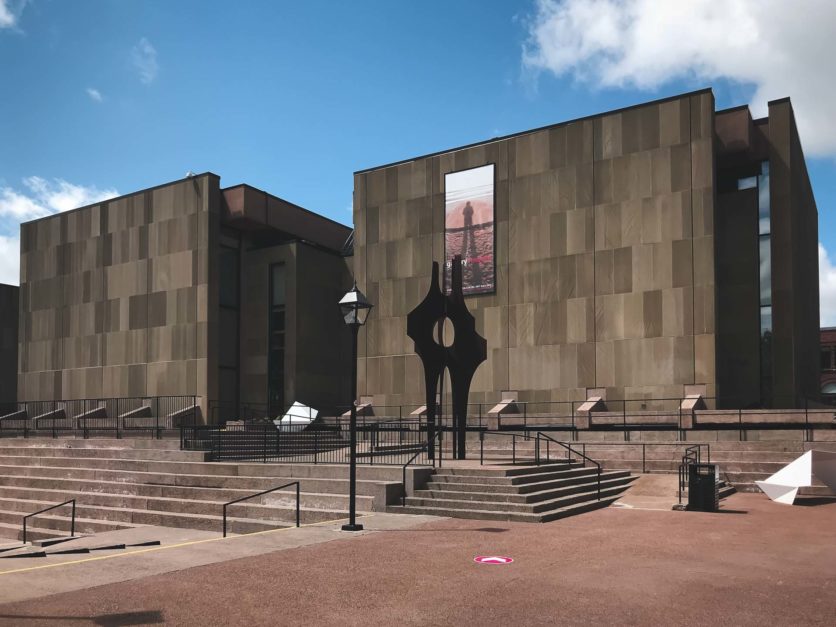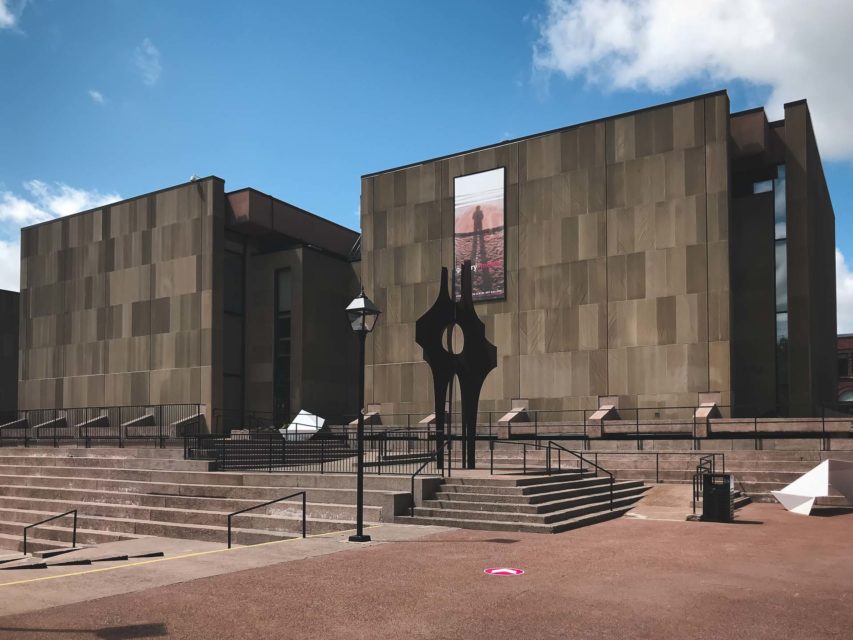 The Charlottetown Festival is the main draw in the summertime with a production of Anne of Green Gables put on at the Confederation Centre of the Arts. It has been running since 1965 and holds the Guinness Book of World records for the longest-running musical. (Psst, I once auditioned for it convinced I would get the role of Anne. That didn't happen)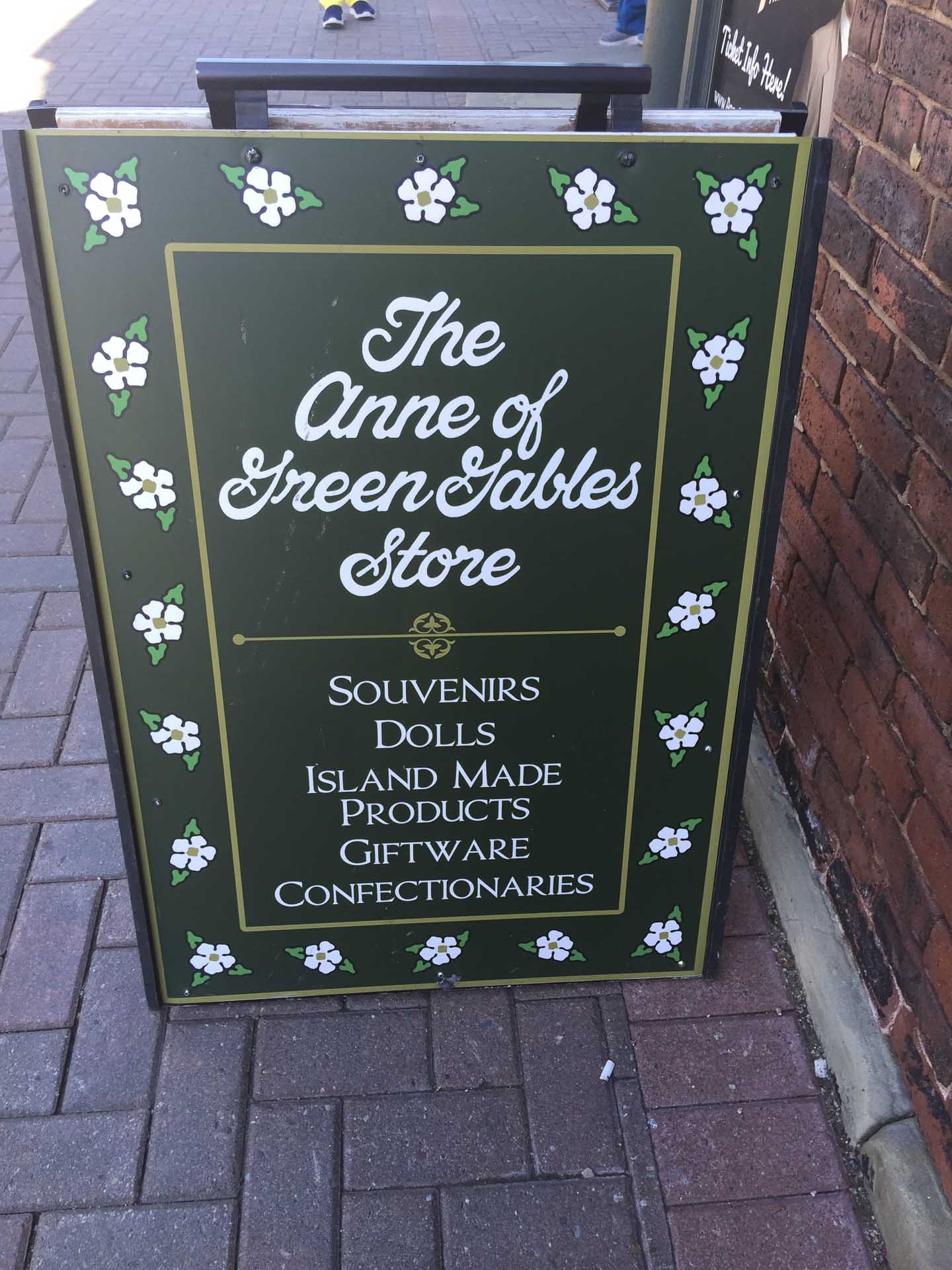 But it is not the only things to see here, this performing arts centre has two studio theatres, a cabaret style theatre, an art gallery and memorial hall. Even if you don't see the musical, it is worth going in.
Get the complete set of books here before you travel to PEI
Anne of Green Gables Heritage Place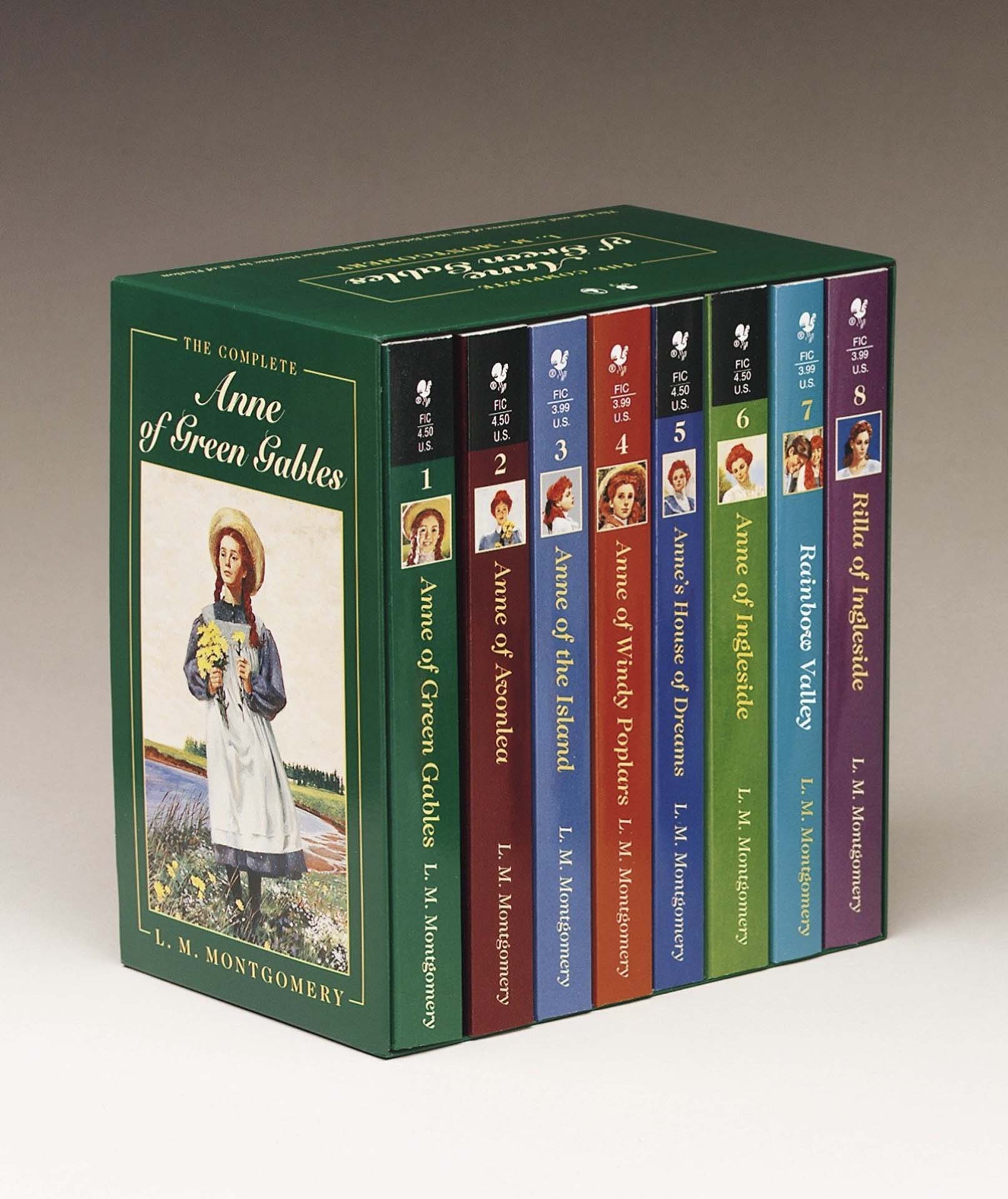 Canadians grew up with Anne of Green Gables. This beloved character was a staple of my childhood. Written by Lucy Maud Montgomery it follows the journey of an orphan named Anne (with an "e") who was mistakenly sent to work on a farm in PEI. Mathew and Marilla Cuthbert wanted a boy to help with farm work, but they got Anne. Hijinks ensue and it is one of the most beloved books of all time. There have been movies, mini series and spin offs here in Canada. Most notably Road to Avonlea starring Sarah Polley.
Cavendish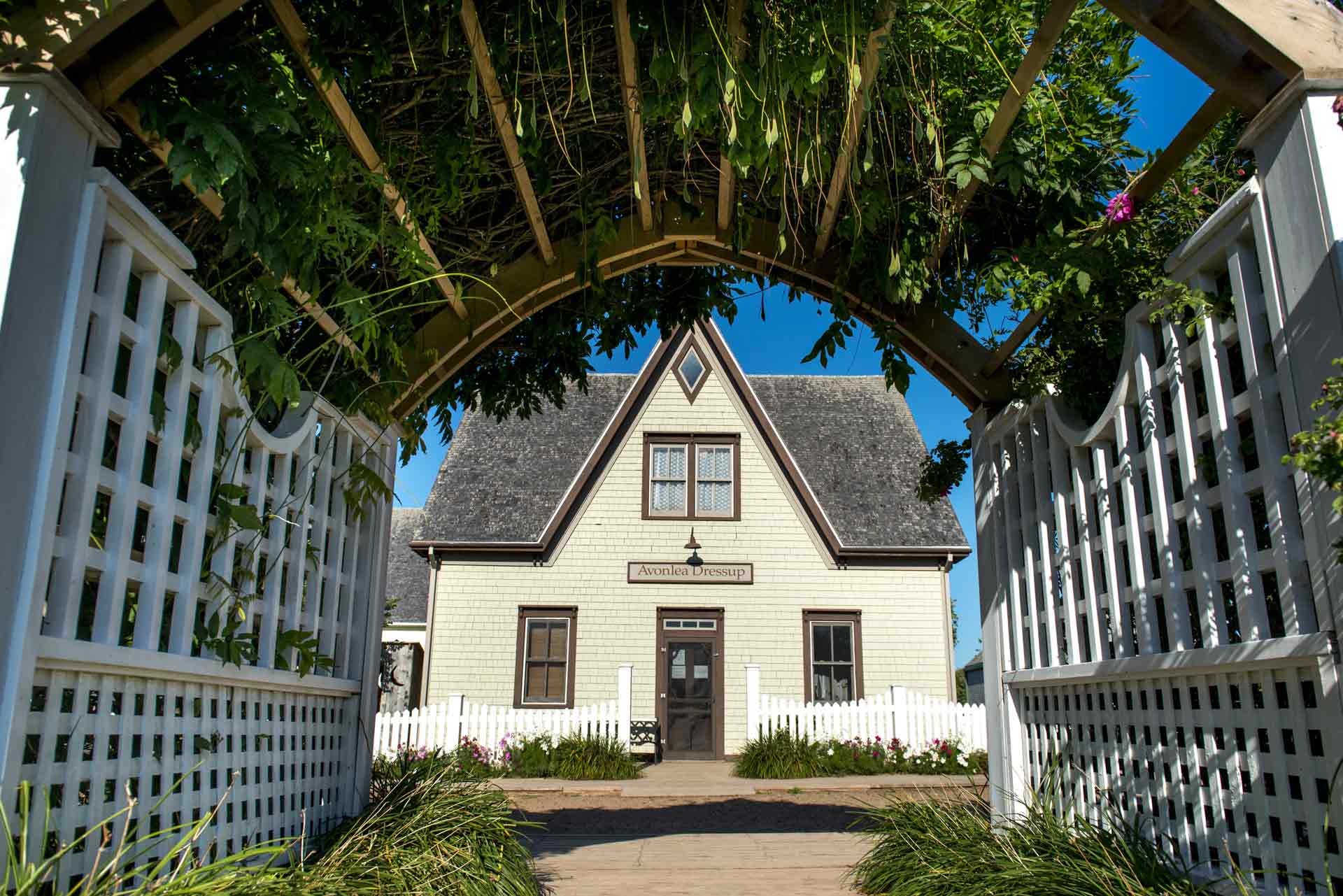 There is no doubt that Cavendish is a big draw for visitors to Prince Edward Island. Montgomery lived in Cavendish and there is a lot dedicated to her.
The LM. Montgomery's Cavendish National Historic Site is located on the farm where Montgomery lived, and the Anne of Green Gables Museum is at a neighboring farmstead that inspired the novel. Take a tour and follow the footsteps of Anne of Green Gables. Here you'll walk through sites featured in the book like Avonlea Village, Haunted Wood Trail, Balsam Hollow Trail, and Lover's Lane.
Lighthouse Tour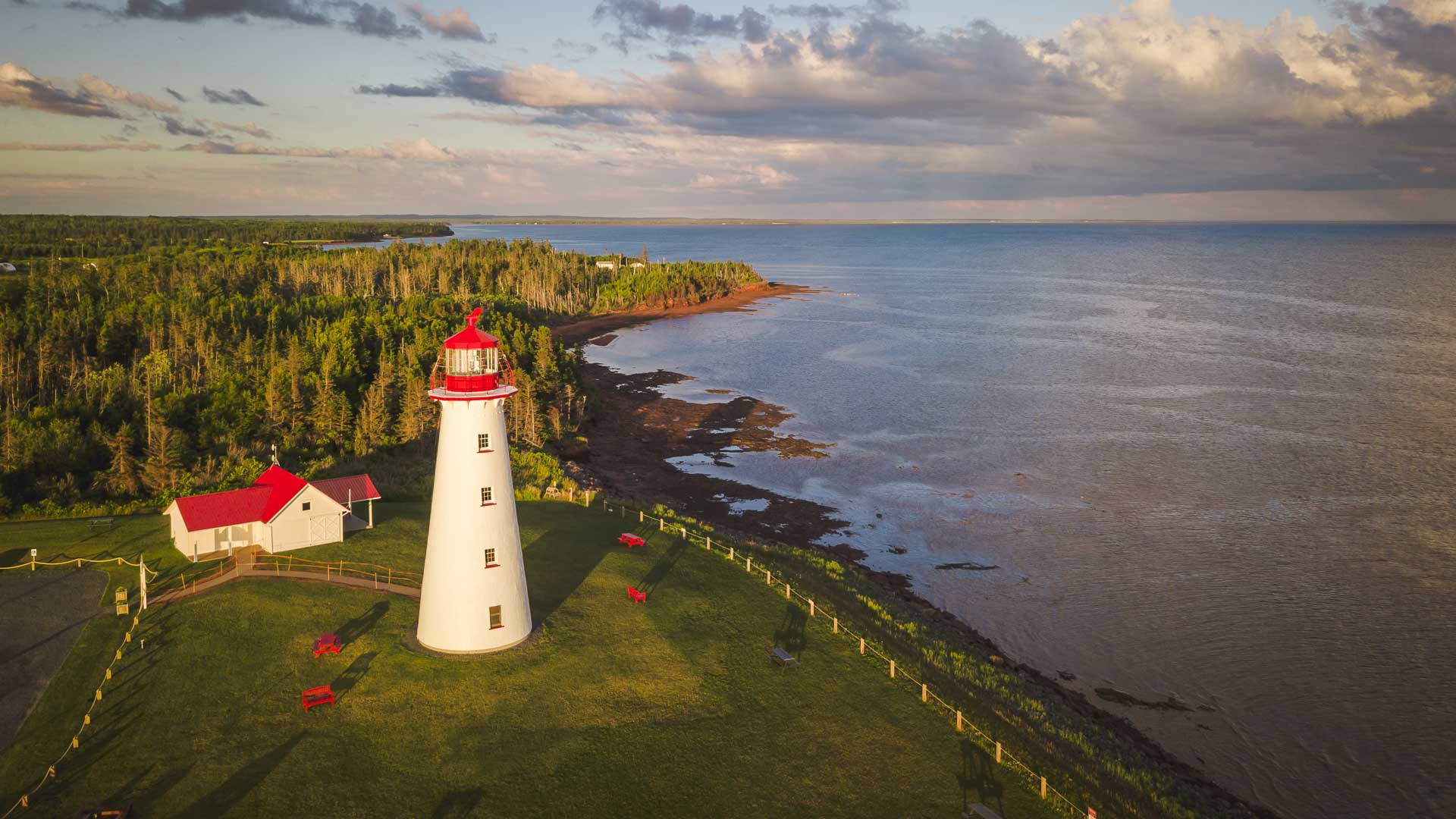 PEI is tiny, yet it has 63 lighthouses on the island. 35 are still active and they are magnificent tourist attractions. You can go lighthouse hopping around Prince Edward Island to see the pristine lighthouses. Why so many? In 1996, PEI formed the lighthouse society to help preserve the heritage.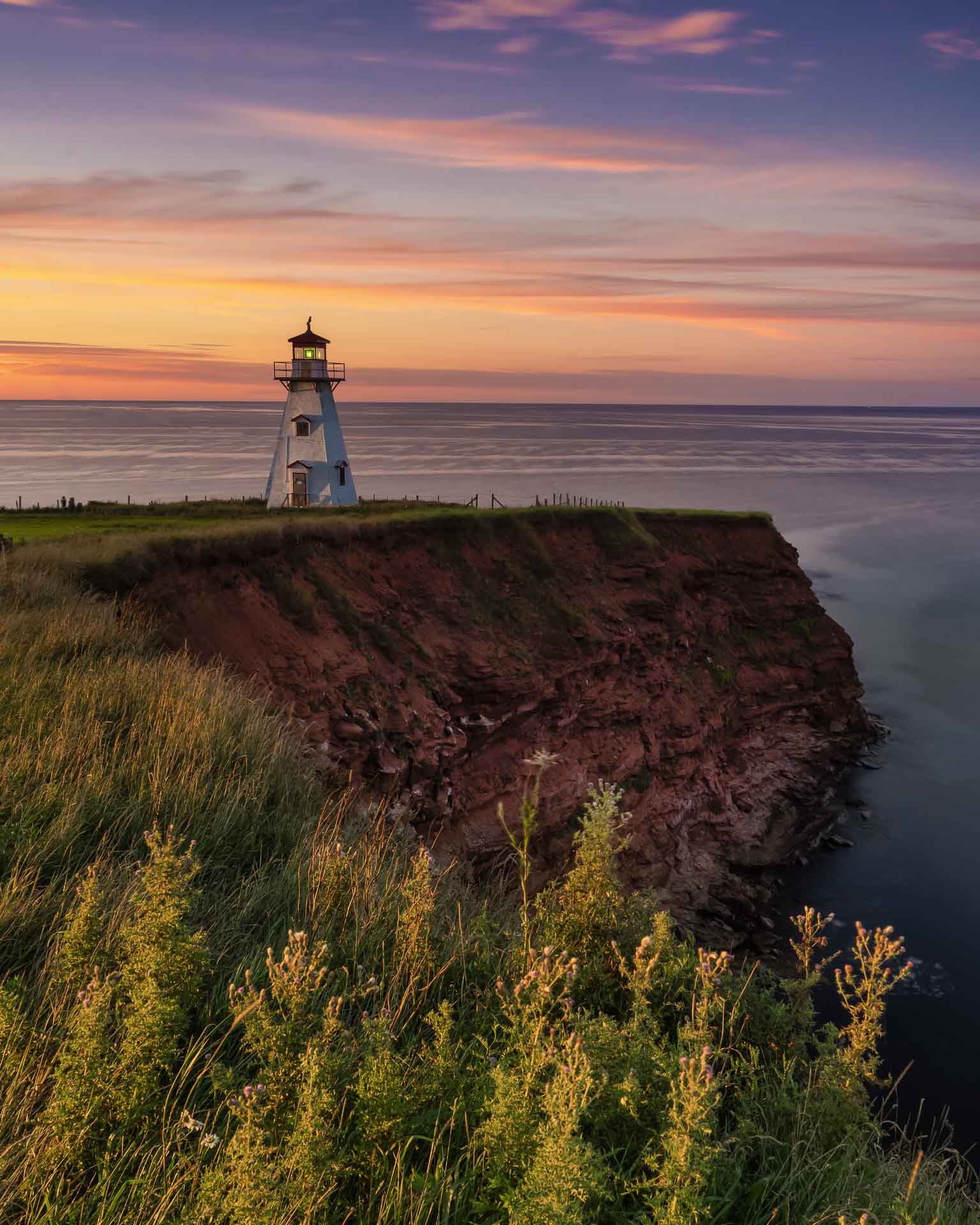 Seven of the lighthouses are national historic sites and nine lighthouses are open to visitors. No matter where you go in Prince Edward Island, you are bound to run into a lighthouse.
Points East Coastal Drive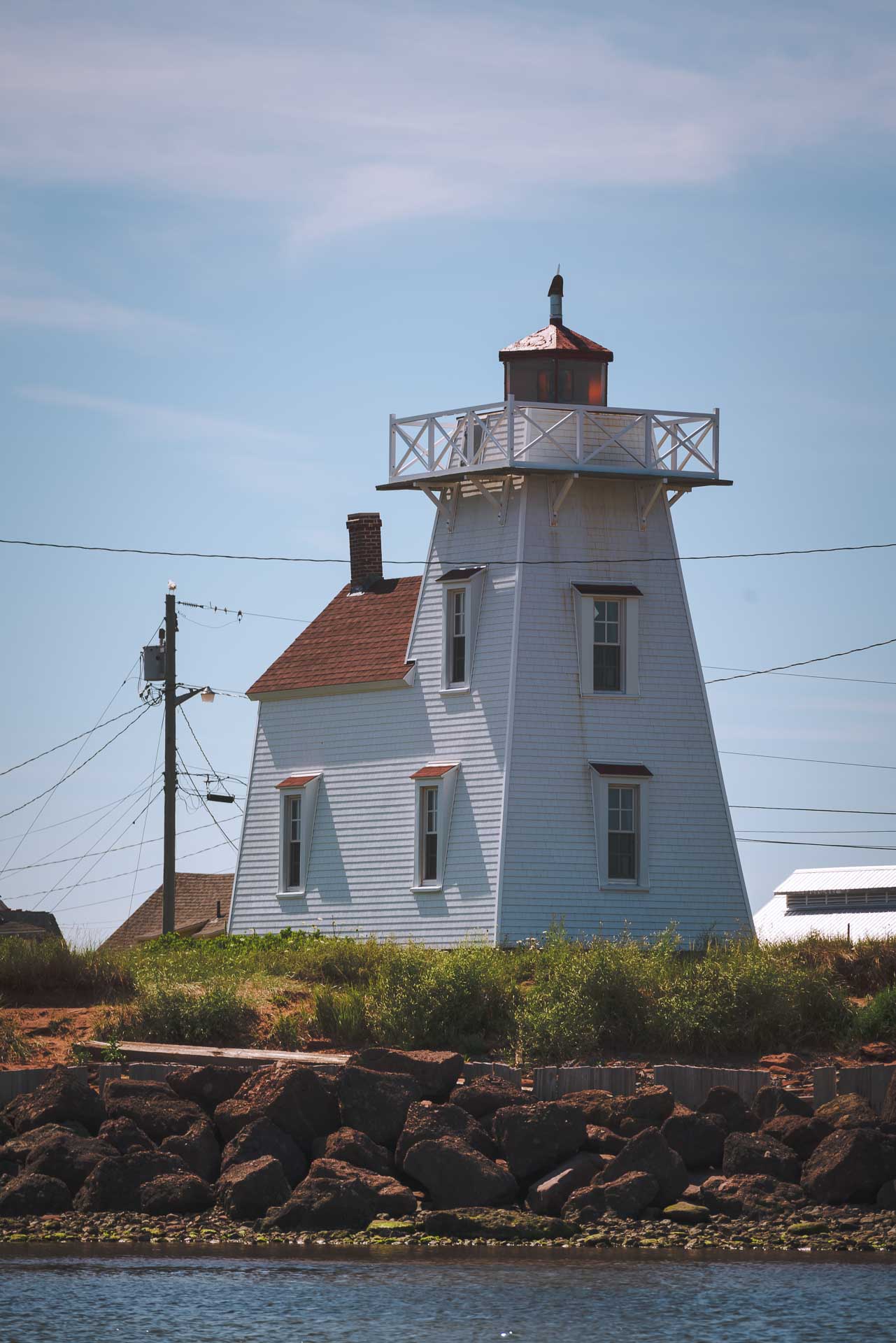 Points East Coastal Drive has six lighthouses you can tour including some of the best lighthouses to see in Prince Edward Island.
This is an excellent drive to see Point Prim Lighthouse, Panmure Lighthouse, East Point Lighthouse aka "Canada's Confederation Lighthouse", and Wood Islands Lighthouse. Not only is it famous for its abundance of historic lighthouses, but there are also picturesque towns, beaches, and cultural and historic sites.
Fishing Villages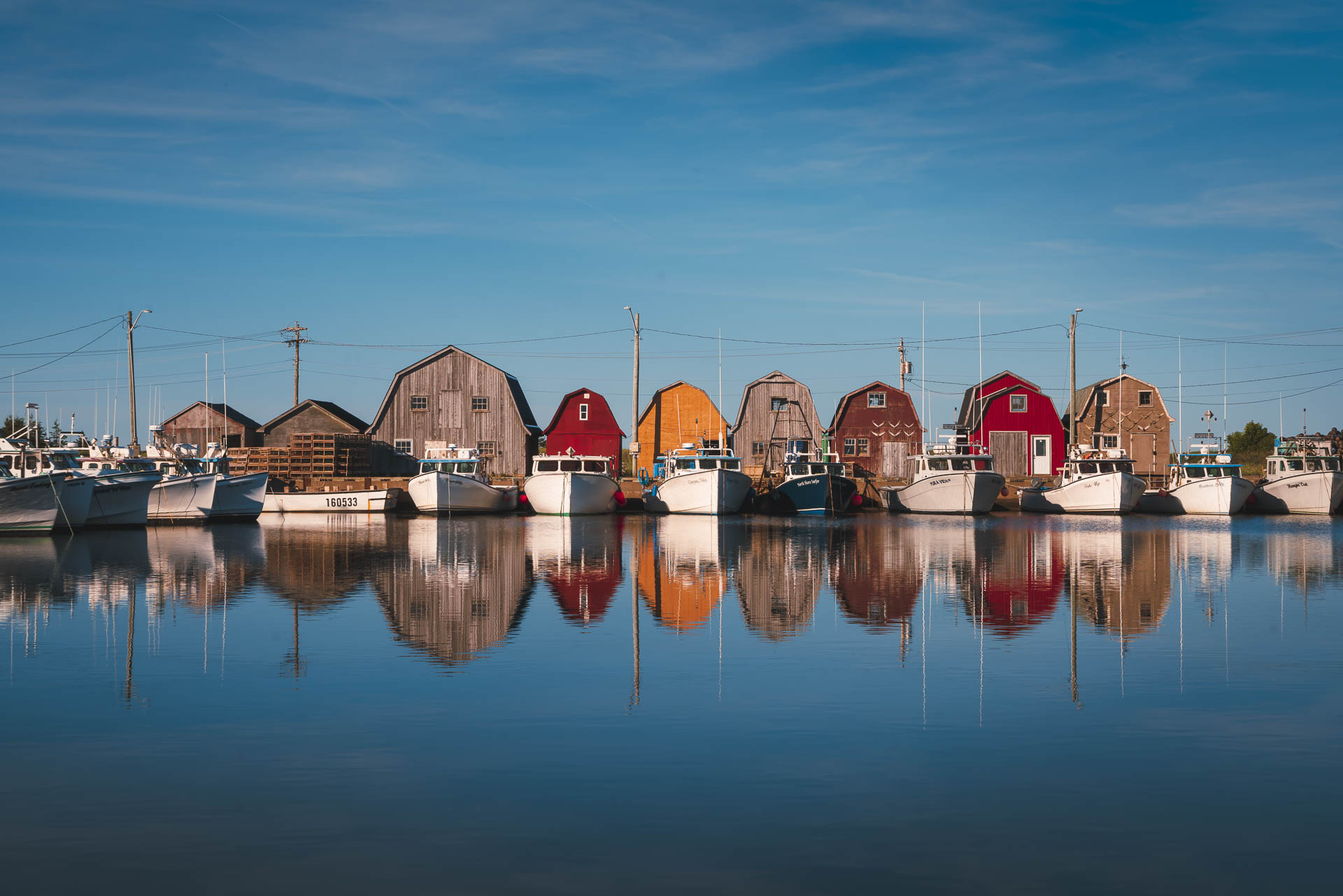 Prince Edward Island has beautiful fishing villages that are just waiting to be seen. Pull off the main roads in search of hidden gems, fish houses and picturesque harbours.
Malpeque boat Tours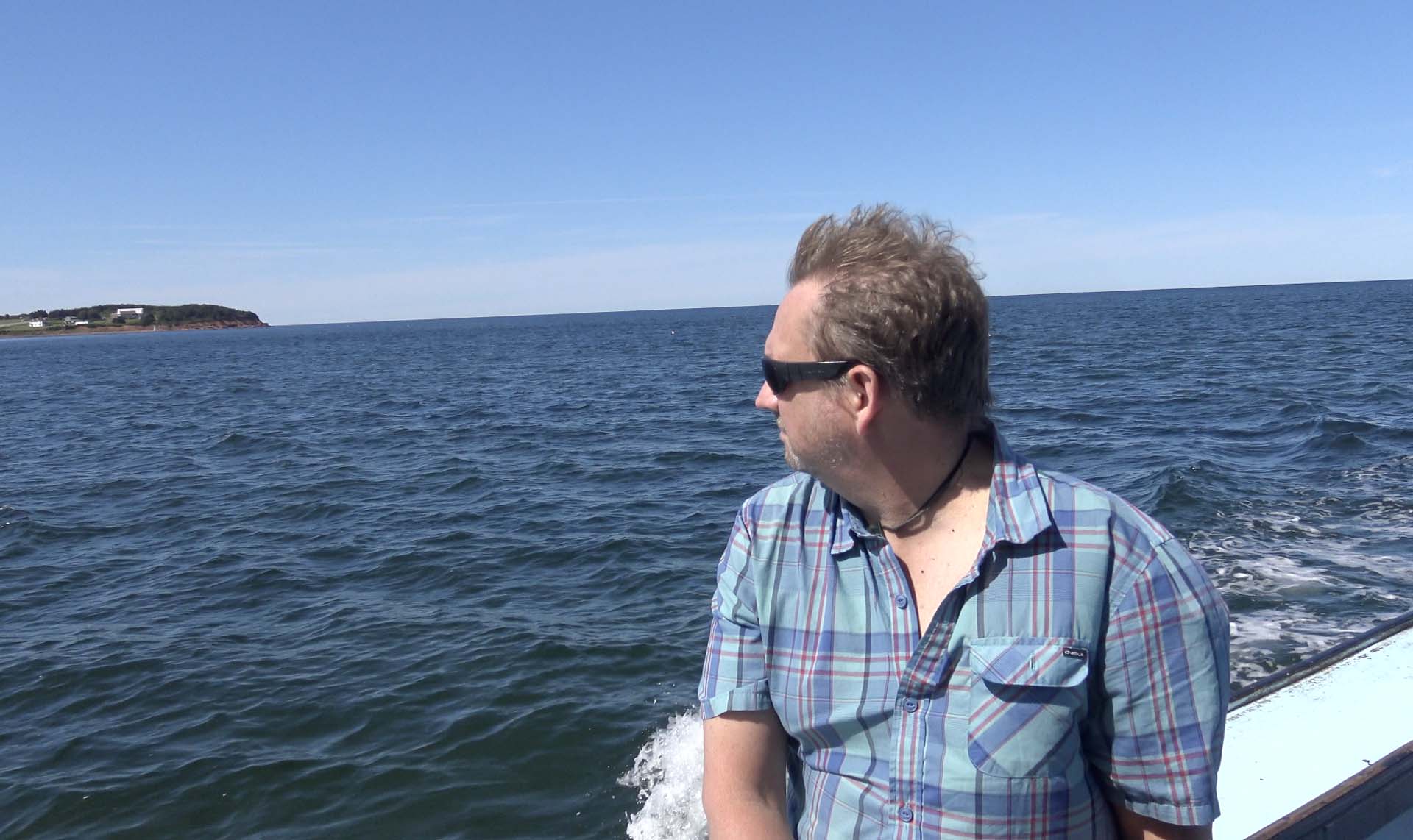 One of the most charming villages we stumbled upon was Malpeque. Located on Malpeque Bay (Mik`maq word meaning "big bay") Malpeque is the perfect place to get on the water. Lobster fishermen moor their boats on the picturesque pier where you can take boat and kayak tours, stop for some seafood and do a bit of souvenir shopping.
There are kayak tours that leave from here, but we ran into a friendly local named Will who offered to take us out on his boat for a sightseeing tour. This coast is beautiful!
Victoria by the Sea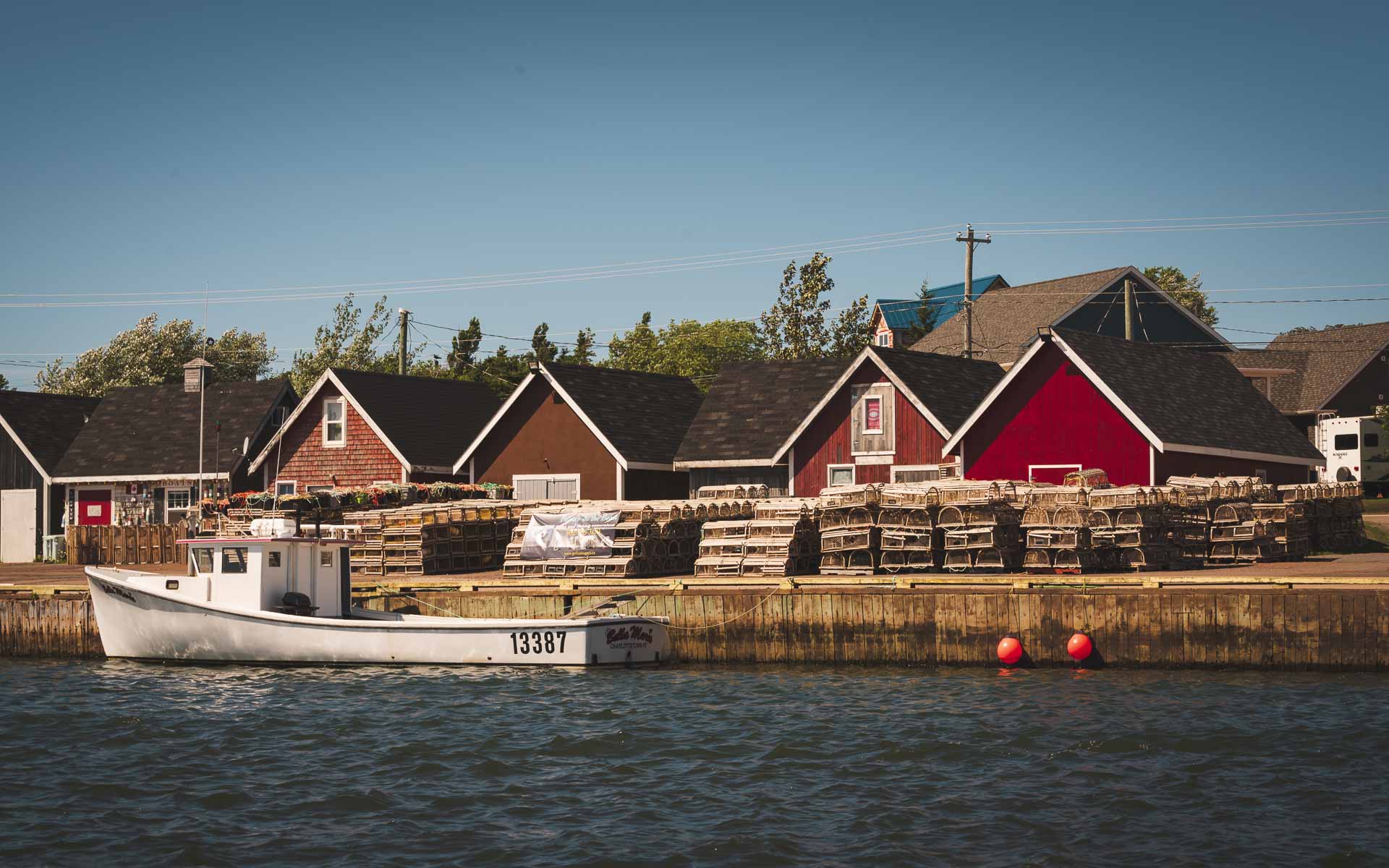 The historic fishing village of Victoria by the sea has become a popular stop on Prince Edward Island as artists have set up shops in this part of the island.
Nova Scotia Lobsters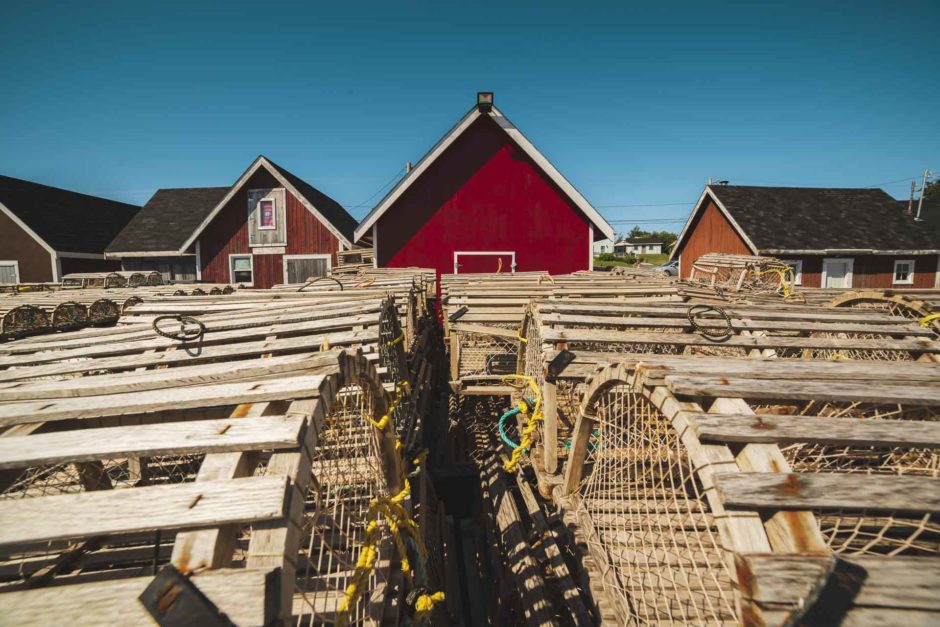 Read any article about the east coast of Canada and you'll see something about Lobsters. Prince Edward Island is no different. When in PEI, indulge in seafood. One of the best places to enjoy a traditional lobster dinner is at New Glasgow Lobster suppers in New Glasgow PEI.
Cavendish Beach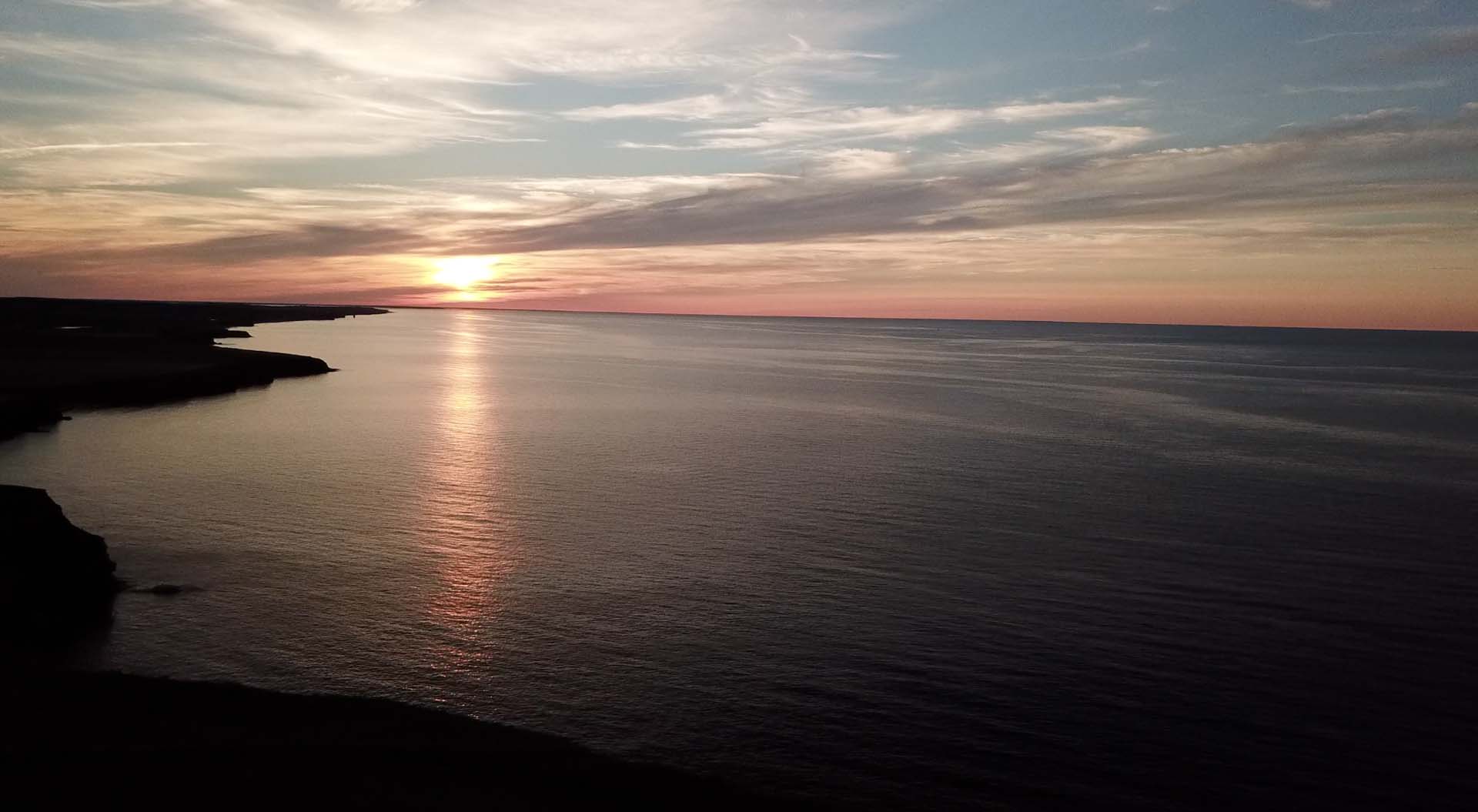 Prince Edward Island boasts 23 beaches on its smalls shores. The most popular beach on this Island province, Cavendish Beach is busy. Close to Avonlea, this 8km (5 mile) stretch of sand has everything you could want. There's a campground nearby, a golf course, and cottages. It's a great place to set up shop for a few days to experience the beaches of PEI. With plenty of restaurants and shopping, there's everything you need.
Cavendish Cliffs at Thunder Cove Beach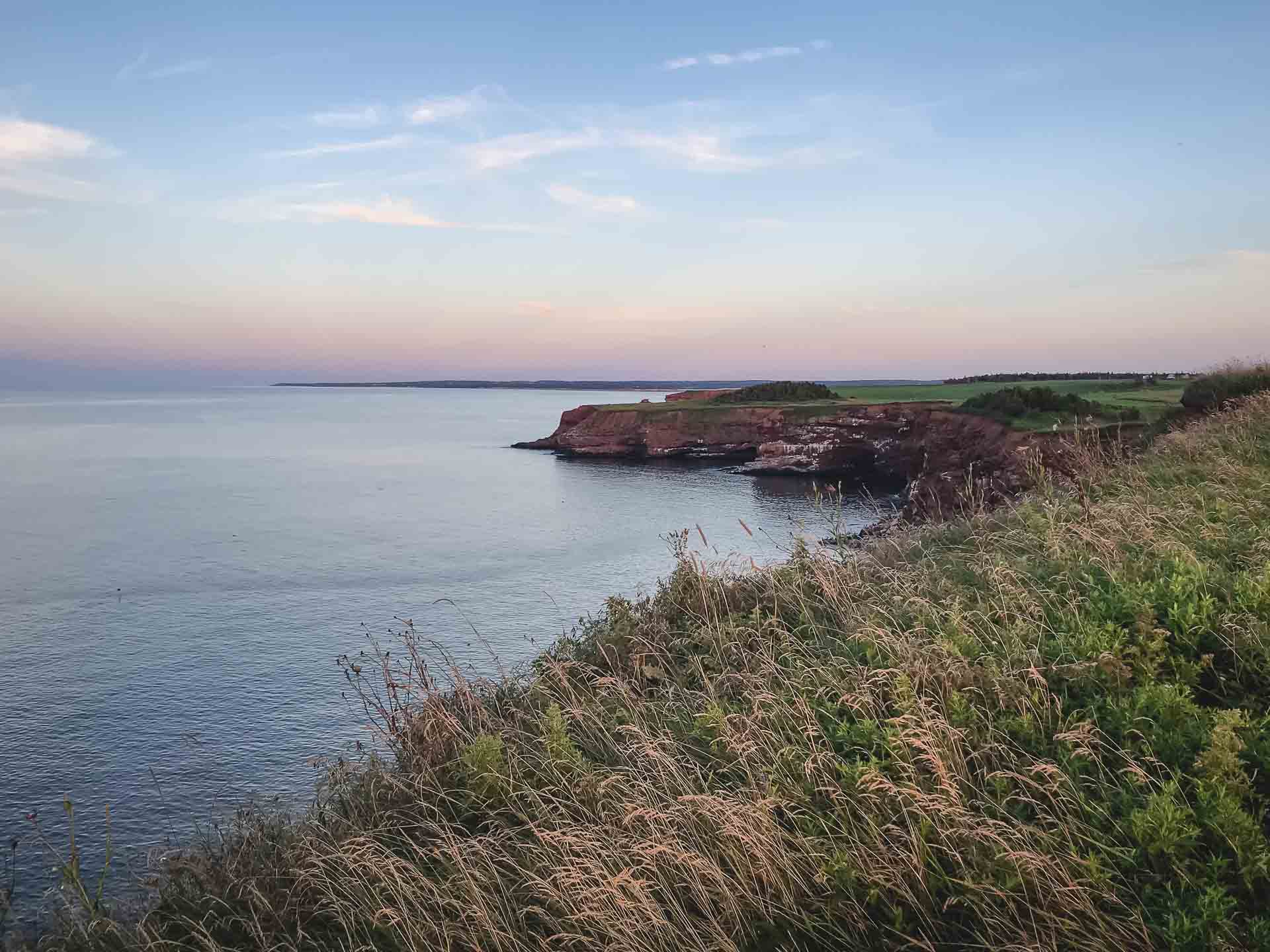 A little farther up the coast is Thunder Cove Beach. This is where you'll find those famous Cavendish Cliffs. The sea erodes the red sandstone into rock formations, sea stacks, and caves. The shore looks like pancakes stacked upon one another.
Basin Head Provincial Park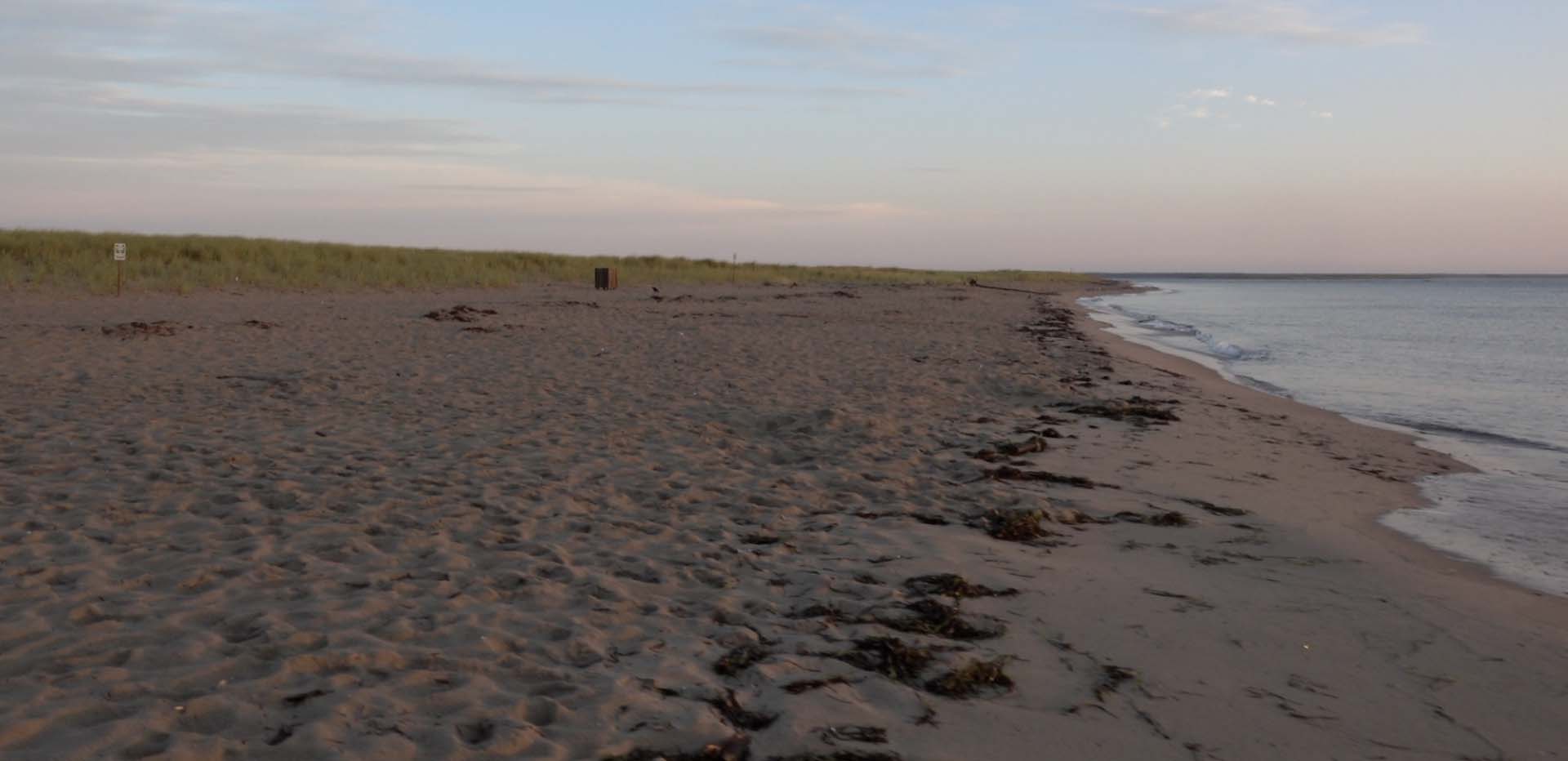 Another Prince Edward Island beaches to visit is Basin Head beach in Basin Head Provincial Park. It boasts has 14 km (9 miles) of squeaky white sand known as singing sands. It has some of the warmest waters in Canada. While there you can also go to the Basin Head Fisheries museum to learn a bit more about the culture of PEI's inshore fishing. Inshore fishing is when smaller vessels fish closer to shore.
Red Sands of PEI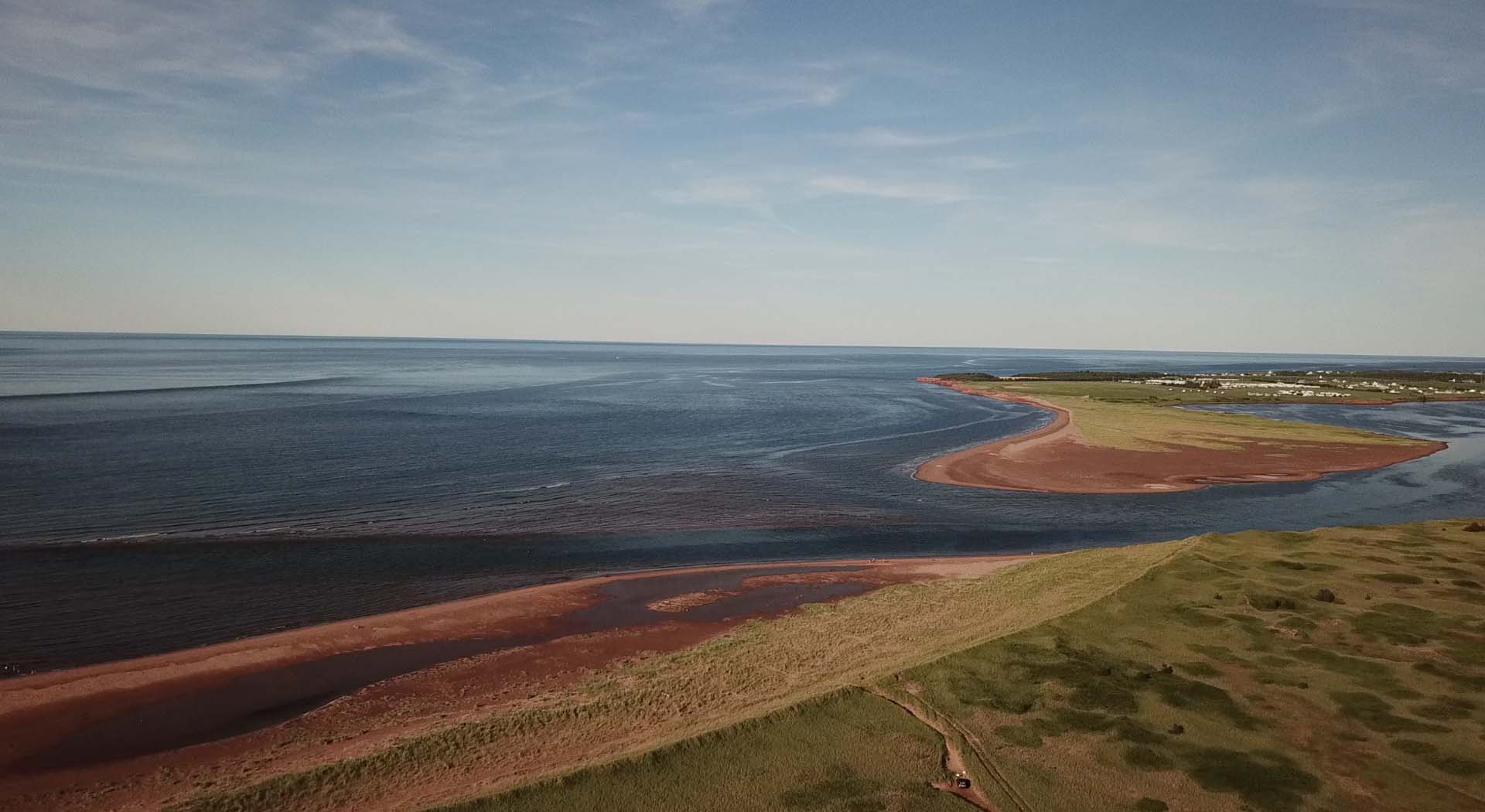 Growing up, all I ever heard about PEI was its red sands and potatoes. I had to see what this was all about! The red sands are created when the iron in the sand oxidizes with the air. This island is famous for its red sand beaches and you really can't miss them.
So why PEI potatoes? They are world famous and the iron-rich soil is perfect for growing potatoes retaining the right amount of moisture for its crops. And now you know. Prince Edward Island potatoes are so important, there is a potato museum in O'Leary on the north of the island.
Greenwich Dunes Trail – Prince Edward Island National Park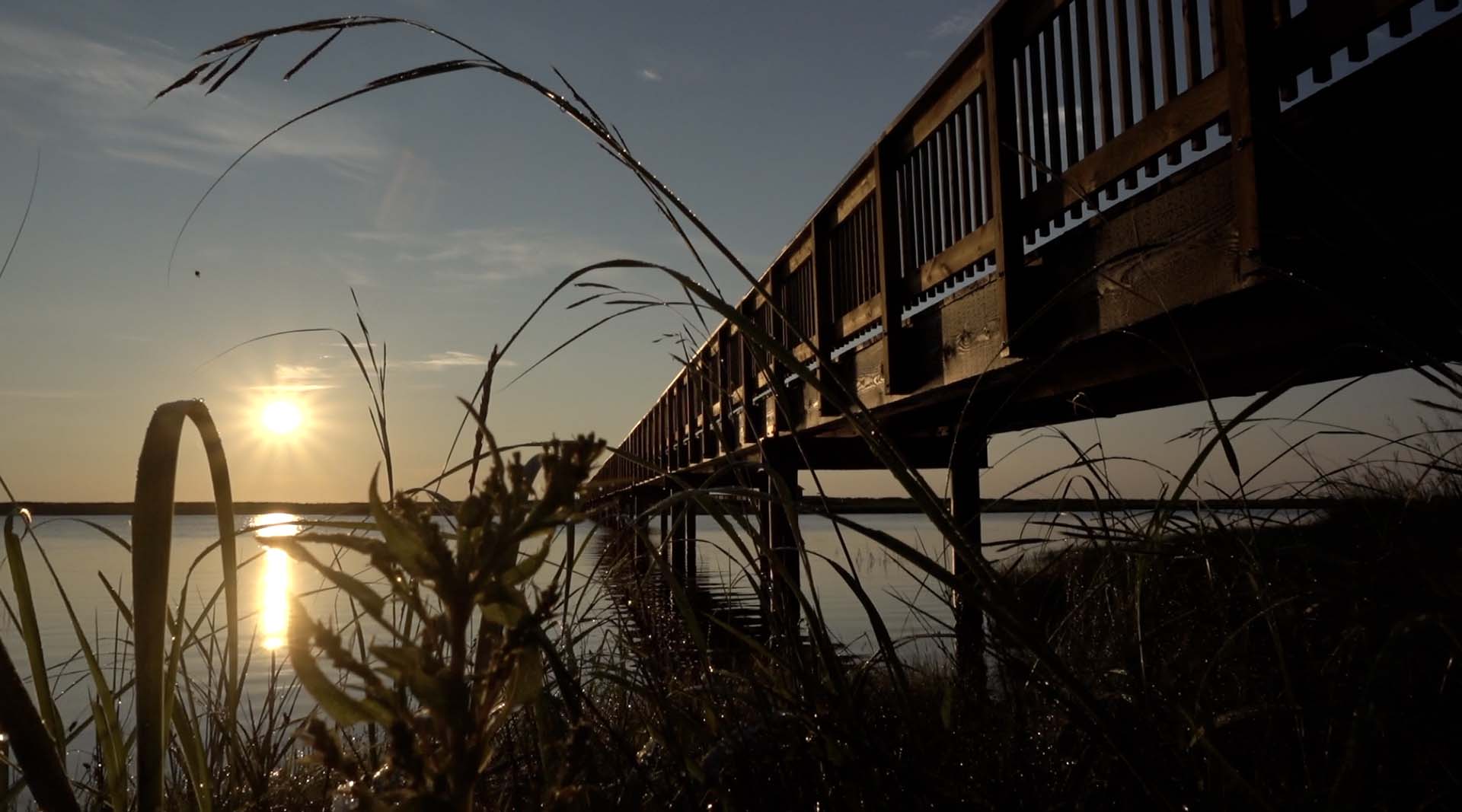 It's always a good idea to go to a National Park and the Prince Edward Island National Park offers something different. The Greenwich Dunes Trail is completely opposite of the red sand beaches. This boardwalk takes you through the marshland out to the famous sand dunes of PEI. Located on a peninsula that separates St. Peters Bay from the Gulf of St. Lawrence, the protected ecosystem houses the golden parabolic dunes.
There are two other hiking trails ranging from 1 to 4.5 km in length (besides the 2.7km-long Greenwich Dunes Trail) and Greenwich Beach is a long sandy stretch with a sandy bottom that's good for swimming.
Confederation Trail
Confederation Trail is 449 km (278 miles) of flat hiking and biking trails. The main trail starts from Tignish and ends in Elmira. Plus a portion of the Appalation trail cuts through the Confederation trail. Accommodation can be found along the route, so why not do something epic and challenge yourself to a big hike this year.
Confederation Bridge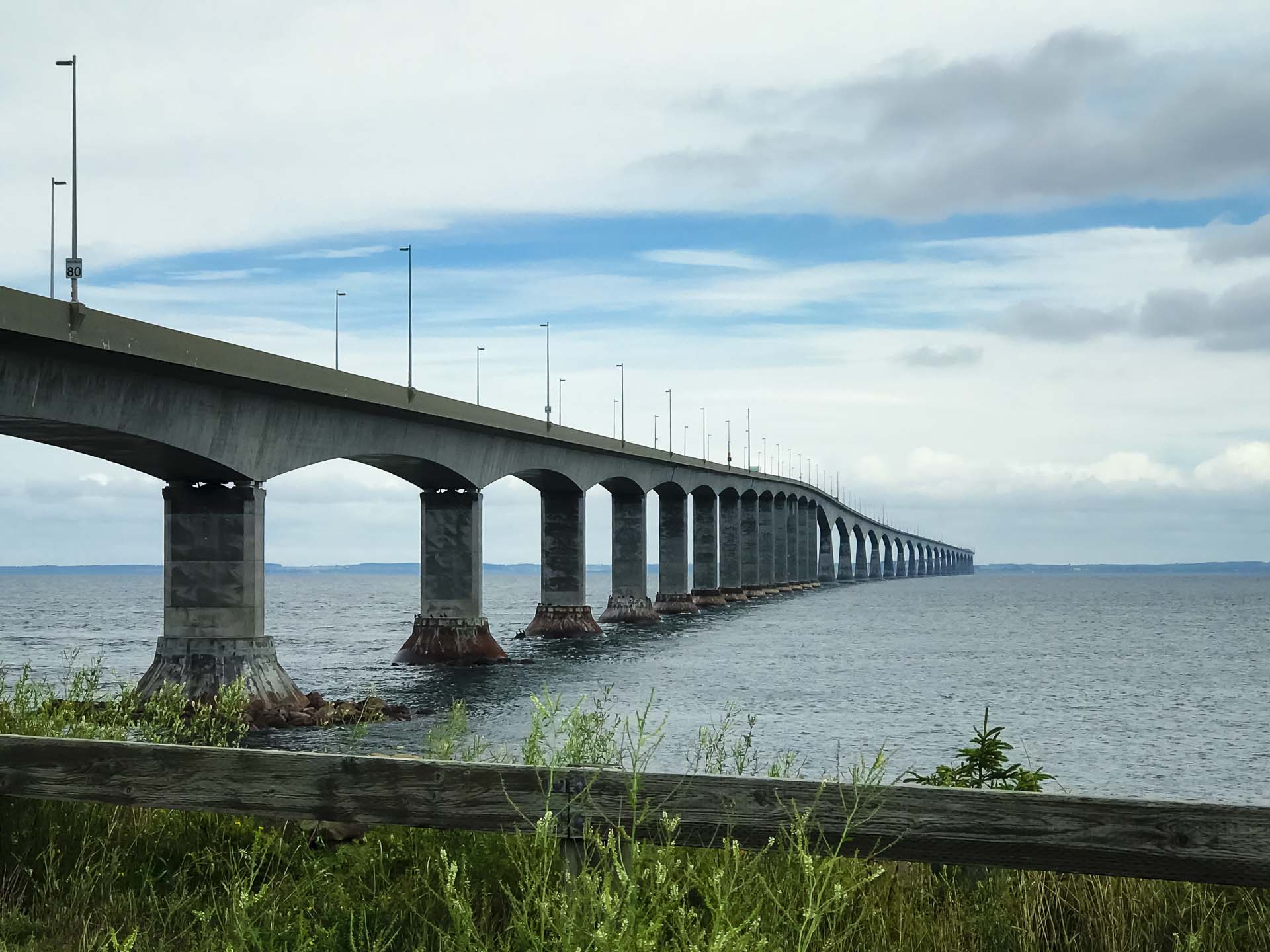 Confederation Bridge is the first thing you'll see when entering PEI as it's the only way to get there. (unless you fly into Charlottetown). This bridge spans over the Northumberland Strait connecting the two provinces. It is the longest bridge to cross over a frozen body of water and it is Canada's longest bridge.
When entering Prince Edward Island, you don't have to pay to cross the bridge, but be prepared on the way out, it is steep fee of $48.50.
Meet the People of PEI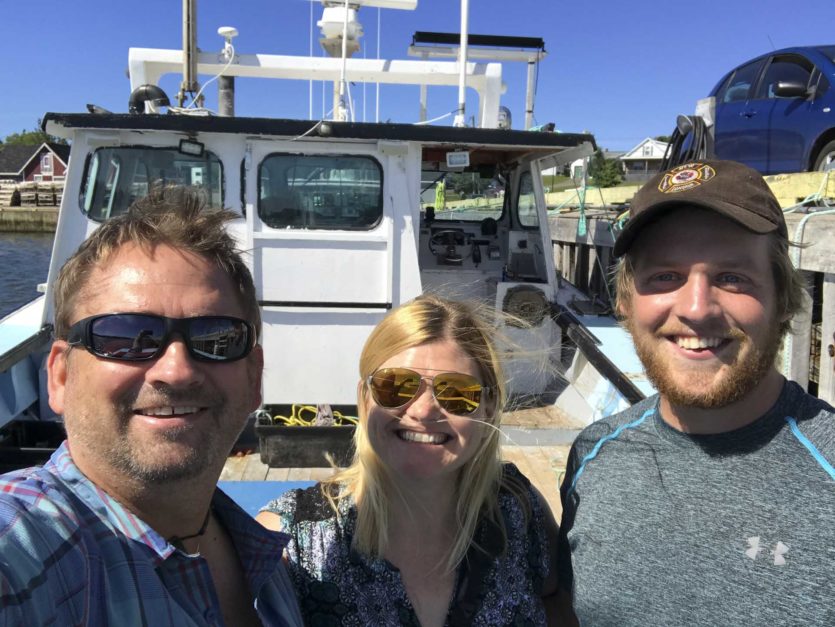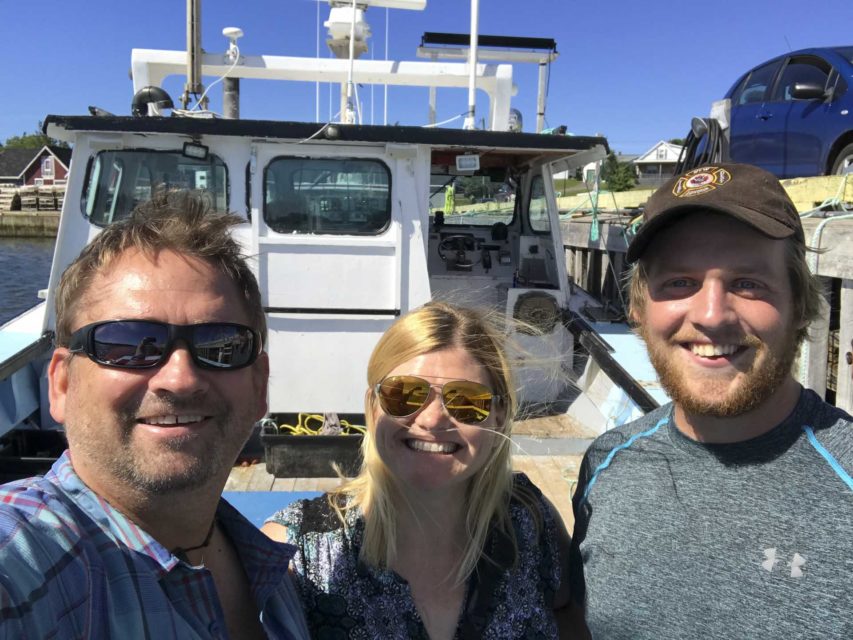 We have always said that East Coasters of Canada are the friendliest people in the world. Between PEI, Nova Scotia and New Brunswick, we have never experienced such hospitalitiy. People go out of their way to ensure you are having a good time. So when traveling through Prince Edward Island, make sure to get out of your car and strike up a conversation.
They'll tell you about hidden gems and a bit about their own history and culture of the island. Part of the charm of visiting Canada's maritime provinces is the people. Don't leave without making new friends!
How to Get to PEI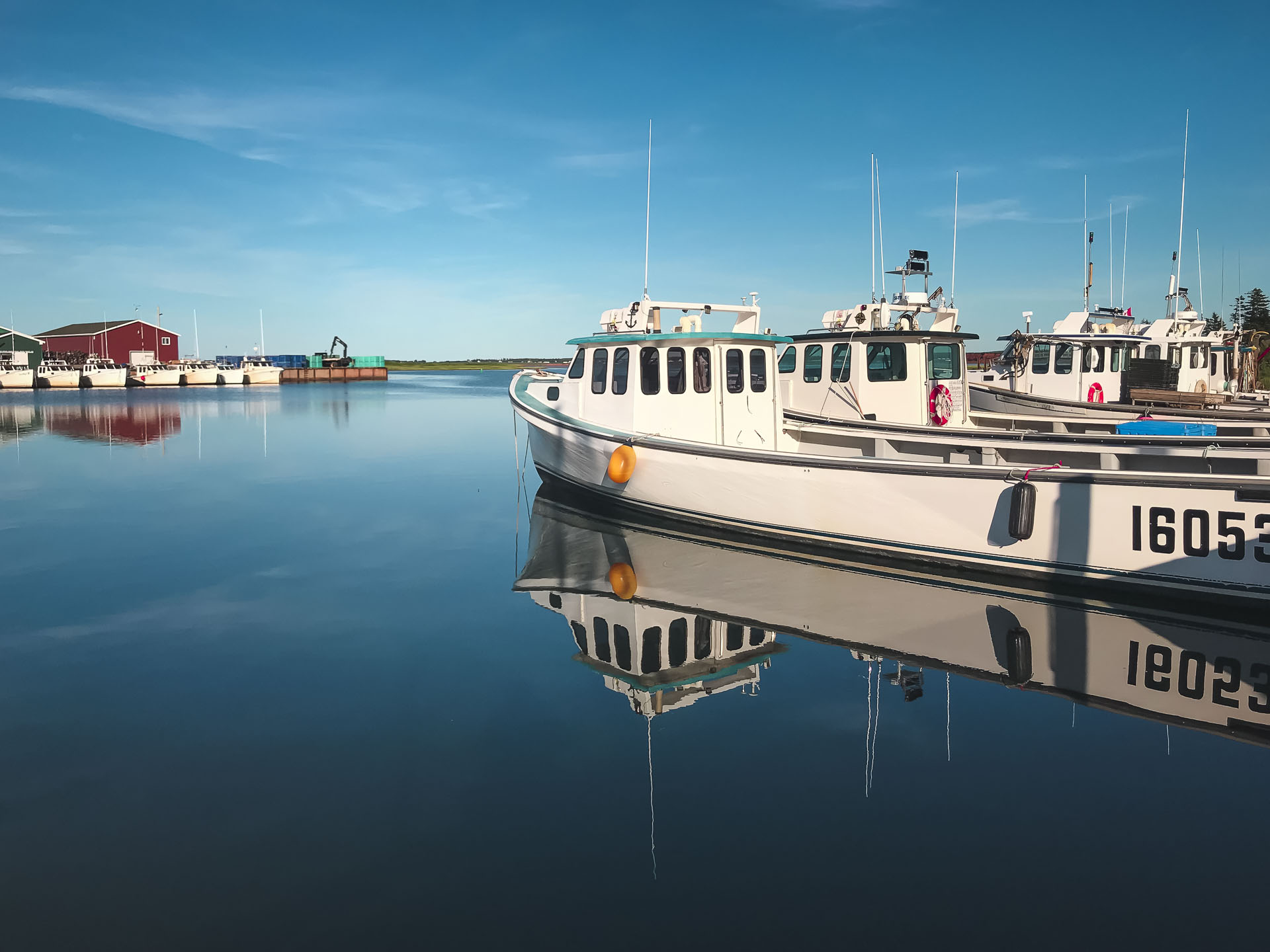 You can fly into Charlottetown to explore PEI. We crossed the Confederation Bridge from New Brunswick. There is no charge on the way in, but when you drive out of Prince Edward Island, there is a $50 fee.
Northumberland Ferries also cross to Prince Edward Island from Nova Scotia.
And these are the best things in Prince Edward Island that we did. So, what are you waiting for, start planning your Canada East Coast adventures today!
Read More: