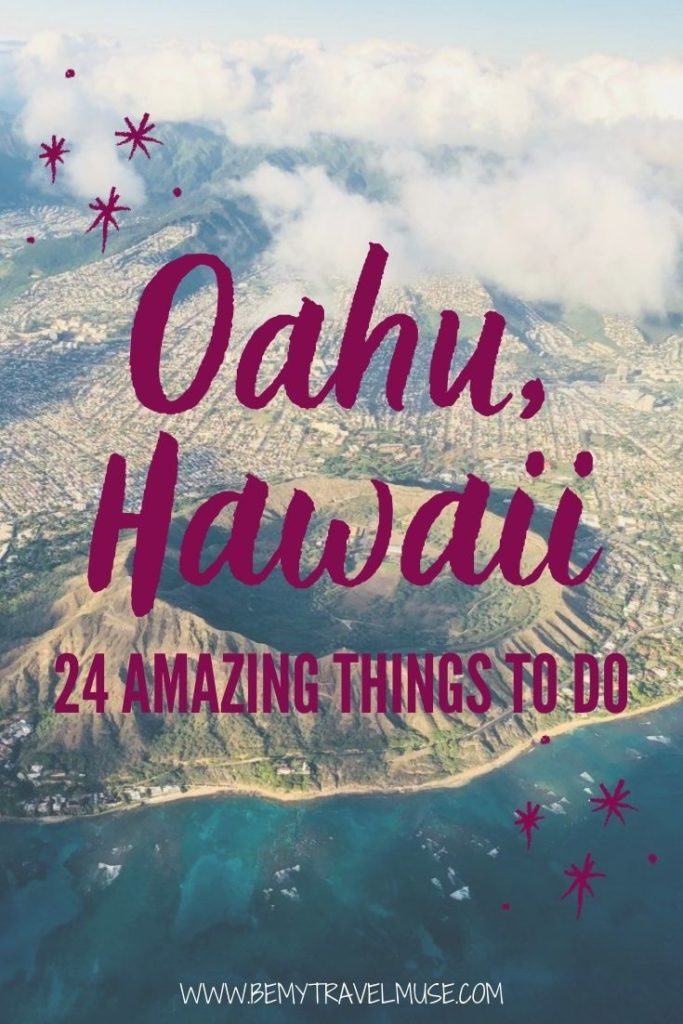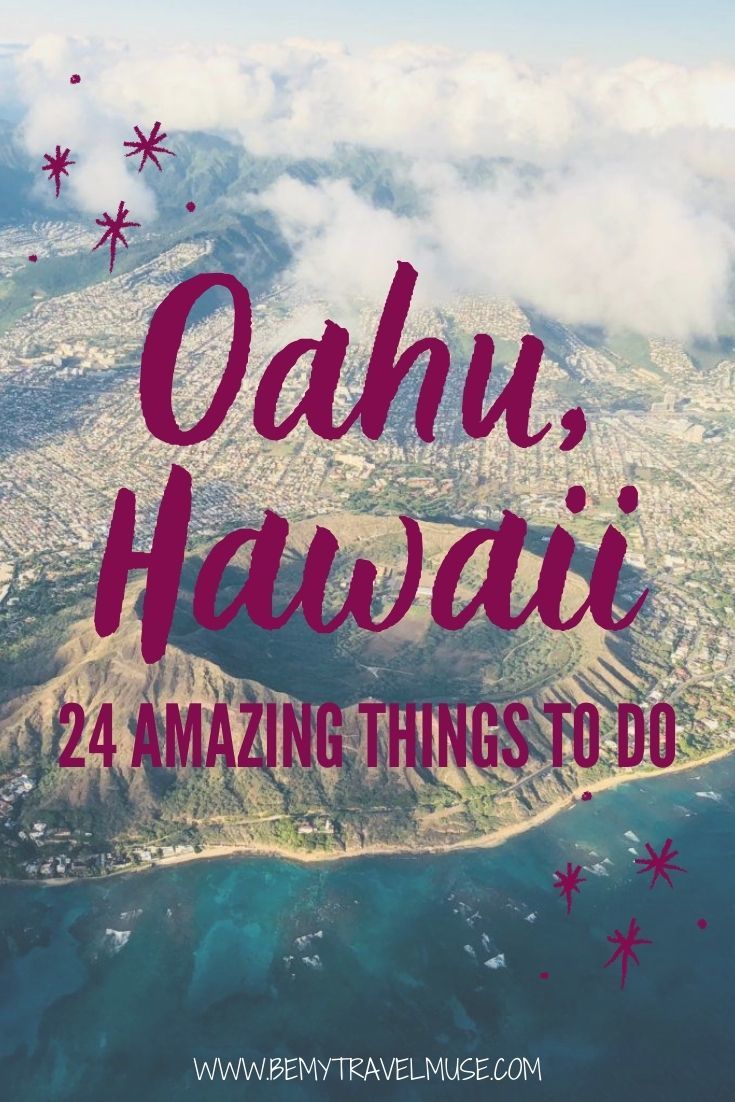 While Oahu is home to Hawaii's biggest city, Honolulu, it's also full of incredible things to do both in and out of the hustle and bustle.
While you're planning your Hawaiian vacation, we've got you covered with plenty of ideas for how to spend your time on Maui, the Big Island, Kauai, and of course Oahu. Here are 24 amazing things to do on Oahu, from sightseeing to daring adventures and everything in between:
24. See the Byodo-In Temple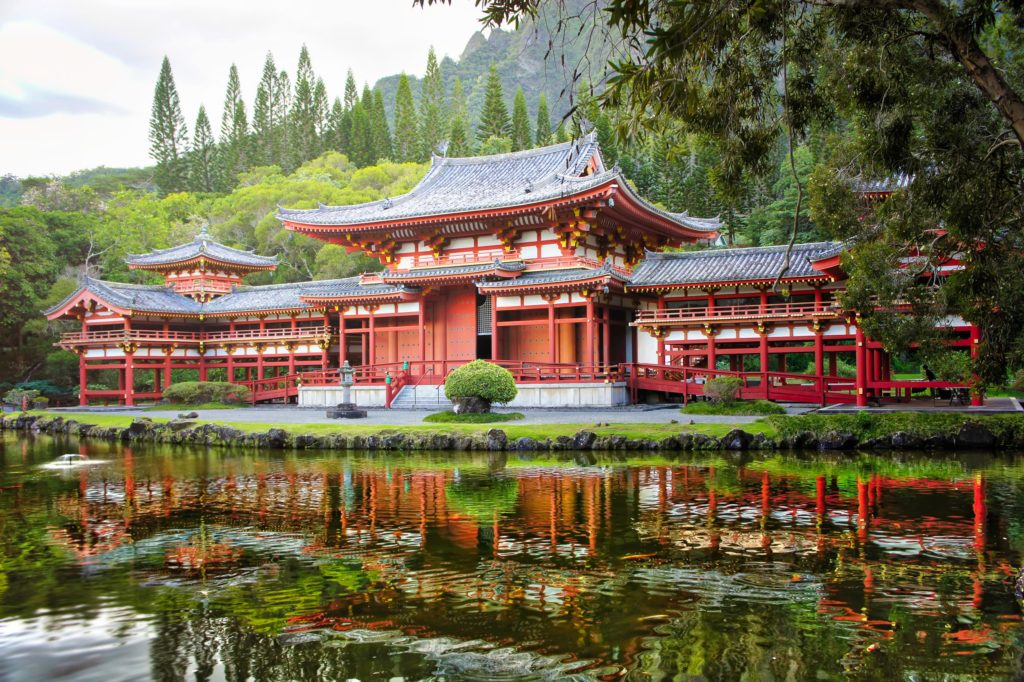 A UNESCO World Heritage site, this temple is a highly detailed replica of the 1,000 year old Byodo-In Temple in Uji, Japan. The site itself is serene and boasts some ornate gardens which are worth taking a walk through.
This is one of the many places in Hawaii that highlights the multicultural and multiethnic social landscape of the islands.
23. Hike to Manoa Falls
Right after Diamond Crater, this is one of the best hikes on Oahu and is another place in Hawaii that has been the set for Jurassic Park and Lost. This particular hike is awesome to do with a guide because of how many native species of plants you might overlook without one. There are even some flora that can only be found on Oahu specifically. The highlight of the hike is at the very end where you'll find the incredible Manoa Falls, a 150-foot waterfall with a stunning pool that you can actually swim in.
22. Spend the day at Hanauma Bay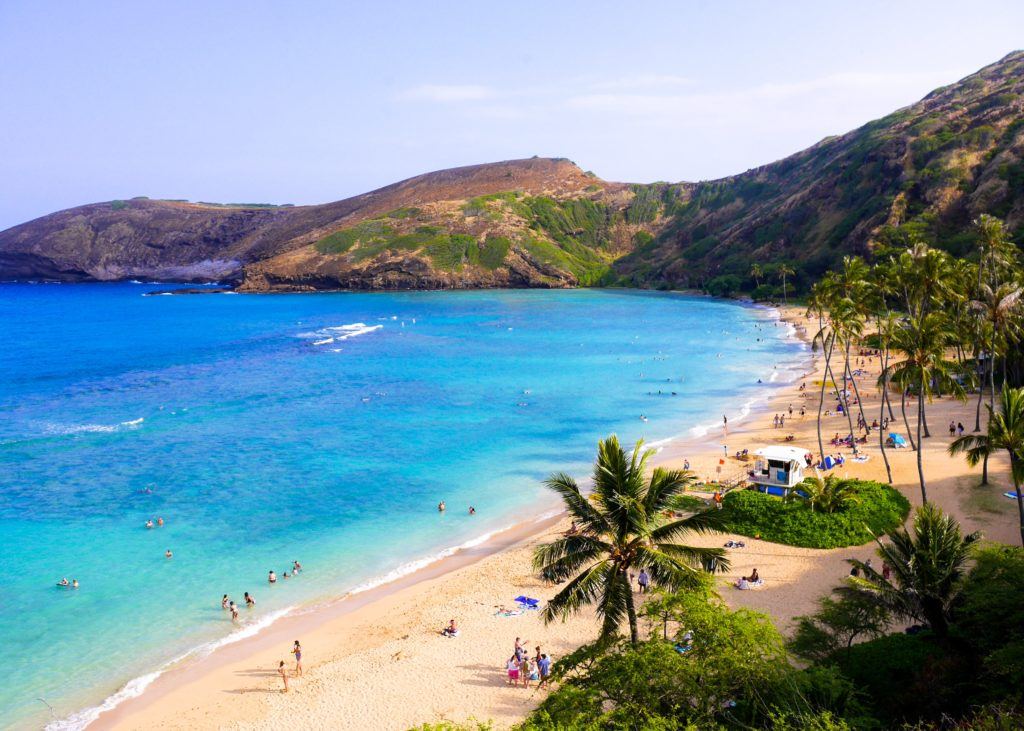 Hanauma Bay on Oahu is one of the best places to snorkel and even has a Marine Education Center where you can learn about the marine life before taking the plunge to see it in real life.
Even though the beaches there tend to be a bit crowded, it is still a wonderful place to get in for a swim due to its shallower waters. Not only that, it's a gorgeous place to hang out and relax!
21. Try paddleboard yoga
You might think you're a yogi… right up until you try your most perfected poses on a paddleboard and completely wipe out. All jokes aside, doing yoga on a paddleboard is an awesome way to test your balance no matter how much yoga experience you have. You can even do a paddleboard yoga class on the water at night! Check out this company that has a few different options.
20. Snorkel with sea turtles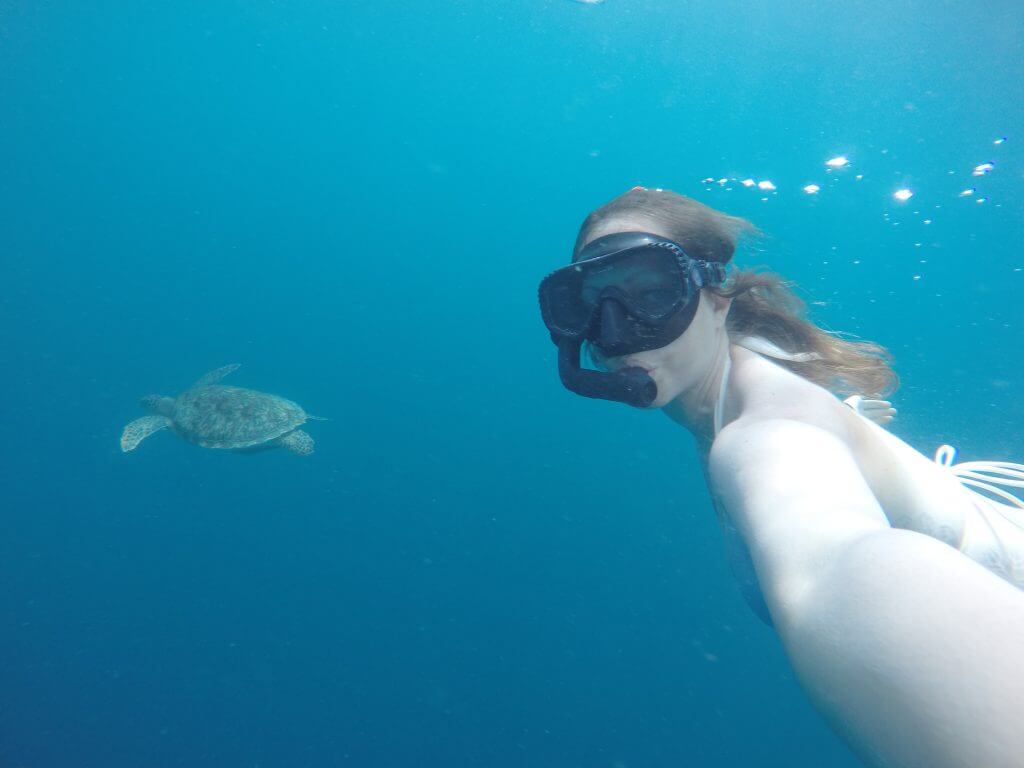 Oahu's Turtle Canyon is one of the top spots to snorkel because of how many green sea turtles there are. You can catch a catamaran from Waikiki out into the sea where you can swim alongside these amazing animals while also enjoying the other marine life around. This 2-3 hour tour comes highly recommended and even has a guarantee that if you don't see turtles the first time, your second time out is free.
Turtle Canyon is a great place to start if you've never snorkeled before, especially if you're preparing for longer snorkelling adventures around the islands.
A word on the sea turtles: Some guests don't respect boundaries in terms of personal space for the turtles. They are endangered, and the coveted turtle selfie is much too close. Please keep a 6-foot distance at least, and never touch or try to 'ride' the turtles.
19. Visit the Makapu'u Lighthouse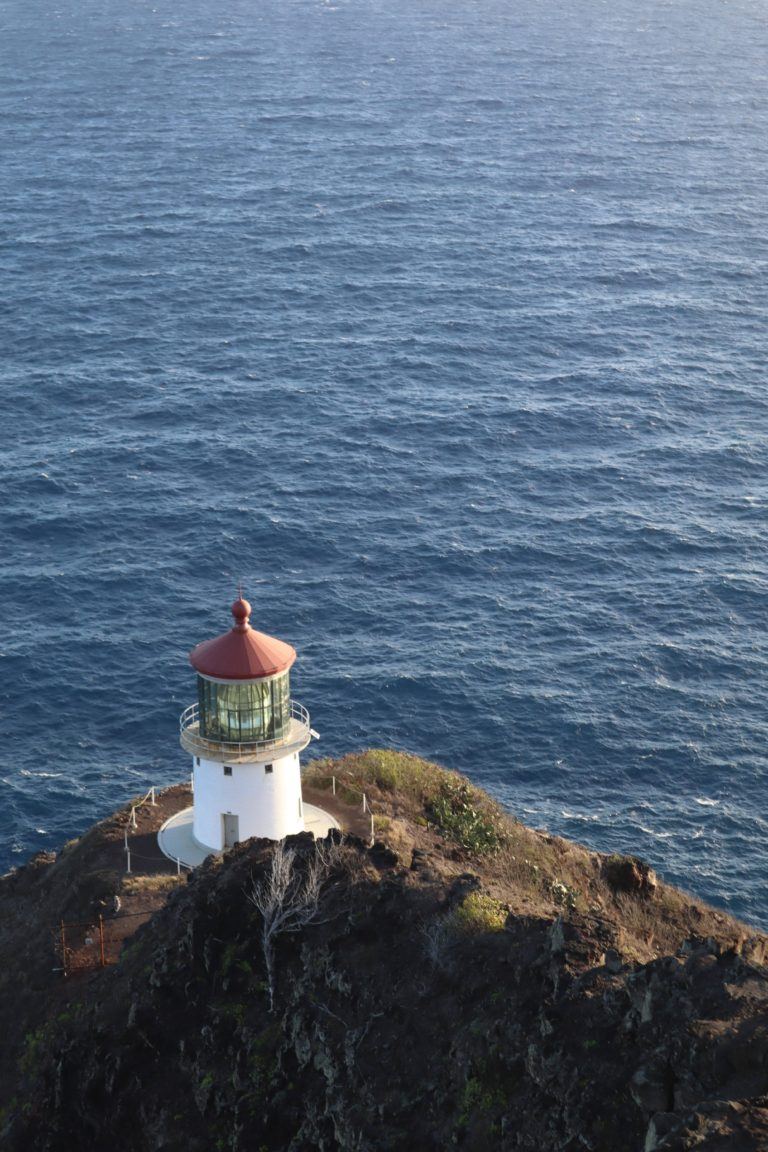 The Makapu'u lighthouse trail on Oahu is another Hawaiian gem. It's not quite as popular as Diamond Head, so the crowds are likely to be smaller. This one is only 2 miles round trip and has less of an incline, too.
There are also some tide pools a bit lower on the water's edge, which are worth checking out.
18. Zipline through Jurassic Park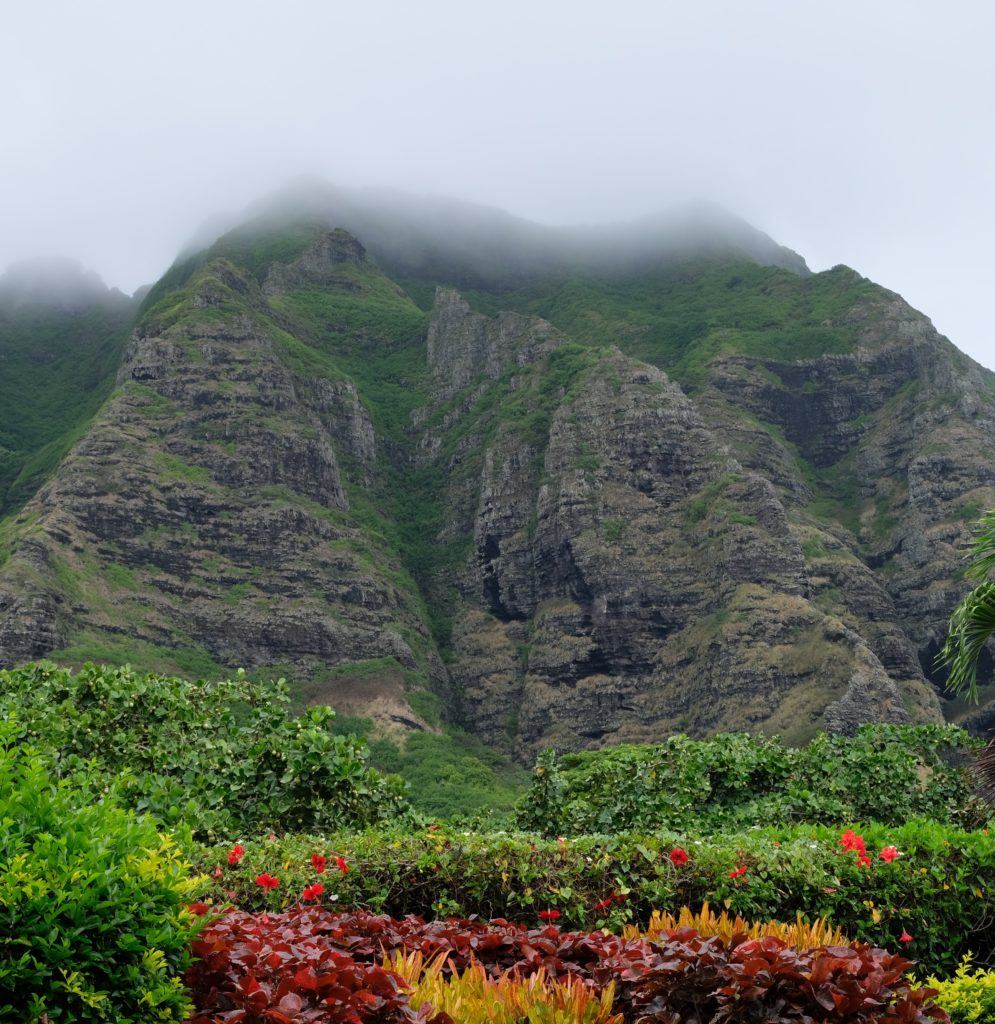 Alright, so you won't be literally ziplining through a dinosaur-filled Jurassic Park. You can however zipline through Kualoa Ranch, which has some amazing scenes that have been featured in the mega popular movies. I can't think of a better way to get the adrenaline pumping than to be hundreds of feet in the air and imagining a pterodactyl could collide with me at any moment. Obviously if that isn't your thing, simply taking in the gorgeous views as you zipline is great, too.
17. Swim with sharks
I have been obsessed with sharks for as long as I can remember. After all, they are essential to the ocean's survival! If you want to get up close and personal with these incredible animals, consider getting in the water with them and a guide.
You can choose to do it with or without the cage. Yes, you can actually safely swim with sharks, cage-free. There are plenty of options to choose from, so I recommend taking a look and deciding which experience is right for you.
16. Look for dolphins and whales in Waianae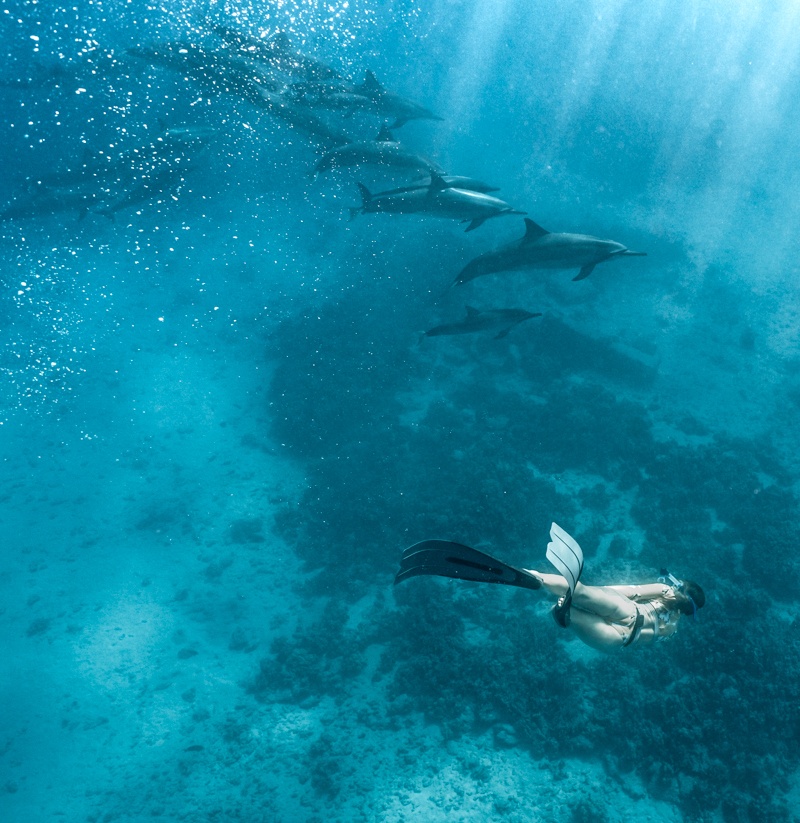 If swimming with sharks is a bit much for you, consider heading out to look for dolphins and whales instead. There are plenty of options for tours and many of them have awesome sustainability initiatives. Waianae is one place in particular that is known for having the most dolphins and whales to see in all of Oahu.
15. Hike to Diamond Head Crater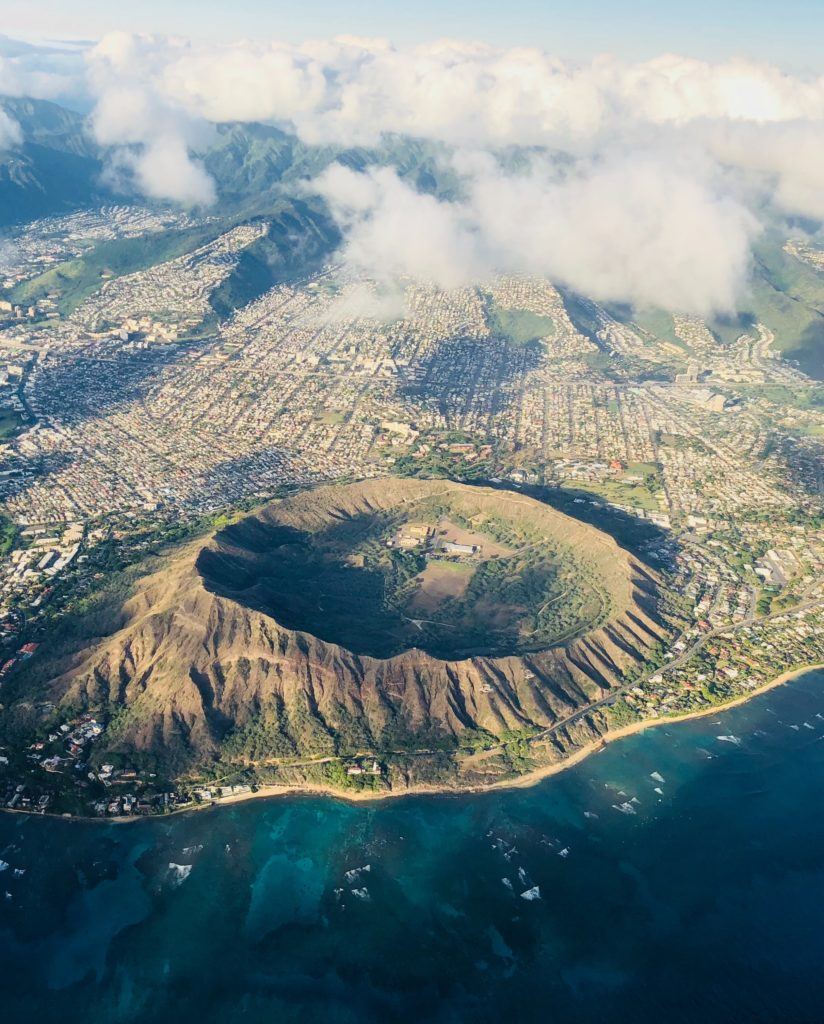 Another epic adventure lies at Diamond Head Crater, which visitors can hike to the top of. It's a steep climb and can take up to an hour to reach the top of, but entirely worth it as the view of the crater is truly remarkable. In fact, some say it's the best view in Hawaii!
14. Challenge yourself at Koko Crater Railway Trail
This short yet beautiful hiking trail is a popular one on Oahu. Walking at a leisurely pace, you could reach the top of the steep trail in about 30-40 minutes. However, this one could be fun to do in a different way. Try to time yourself and see how quickly you can make it to the top. If you're with someone else, maybe even try to race! Either way, the view is definitely worth it.
From there, you can follow the trail to another stellar lookout which will give you an amazing view of the Koolau Mountain Range. How's that for a great start to your day?
13. Stroll through Ho'omaluhia Botanical Gardens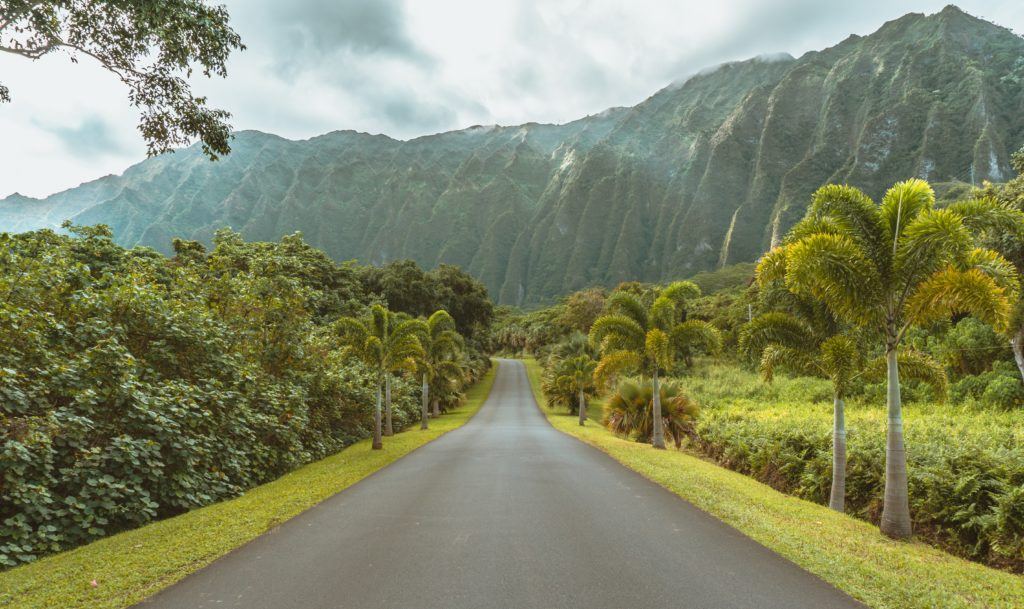 Another great place to take in the impressive plant life is the Ho'omaluhia Botanical Gardens on Oahu, which is situated on a 42-acre fresh water lake. This area is huge and has plenty to explore and is one of the many beautiful places to visit around the islands.
I recommend taking a guided tour of the Botanical Gardens, which will give you a more in-depth experience. If you fall in love with the gardens, you can actually camp there. Just make sure you make a reservation online ahead of time.
12. Parasail at Waikiki beach
One of the best ways to see the island is from up above. A parasail will take you hundreds of feet up where you can get a 360 degree view of Oahu's beauty. This adventure is definitely something you won't forget. There are a few options for parasailing at Waikiki beach, but this one comes highly recommended.
11. Get out and surf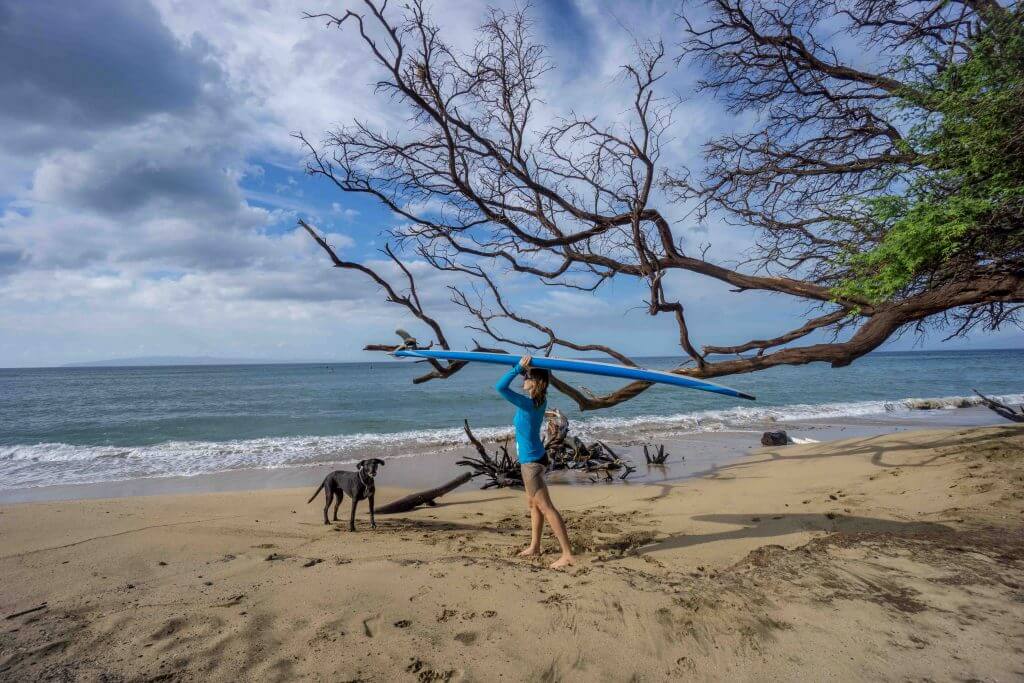 Waikiki beach on Oahu is a great spot to take a surf lesson, as the waves tend to be more calm there. Even if you don't find yourself getting to pro-level after the first couple tries, it can be a lot of fun to simply get out onto the water and enjoy the process. Ohana Surfing is one of the top-rated places to go for a lesson.
10. Watch the pro surfers
In case you need some surf inspo or just want to see the pros do their thing, head over to Waimea Bay Beach where the waves are ideal for high-level surfing, but only in the winter. During this season, the waves are so big that the beach isn't even swimmable. This makes great conditions for surf competitions, which you might be able to catch while you're there.
9. Eat a poke bowl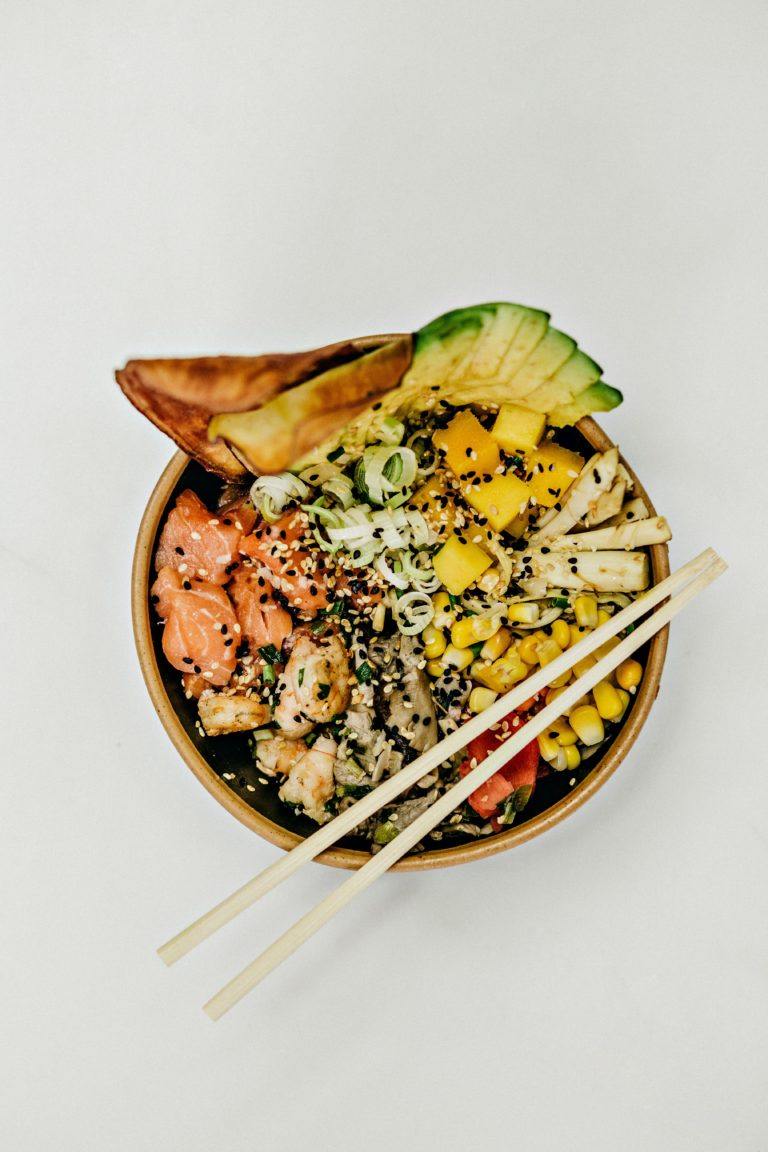 Poke bowls have exploded in popularity on the mainland, but nothing really compares to the ones they have on the islands. With the freshest fish available, these poke bowls are next-level. The traditional one comes with Ahi tuna and rice, but you can also choose squid or octopus. Sometimes the simplest ingredients really make for the best meal.
Maguro Brothers is one of the most recommended places to get poke bowls and can be found in Waikiki. It started as a fish counter in Chinatown and was so popular that they had to expand!
8. Shop at the Chinatown Sunday market
Every Sunday you can find the large open-air Oahu Market in Honolulu's Chinatown which is on the west side of the financial district downtown. There you can find local produce and a large selection of asian groceries. This area is far less touristy than other places on the island, so prices are a bit more reasonable. You can also find a ton of great Chinese, Vietnamese, Malaysian and other asian restaurants. Yum!
7. Go out to Chinaman's Hat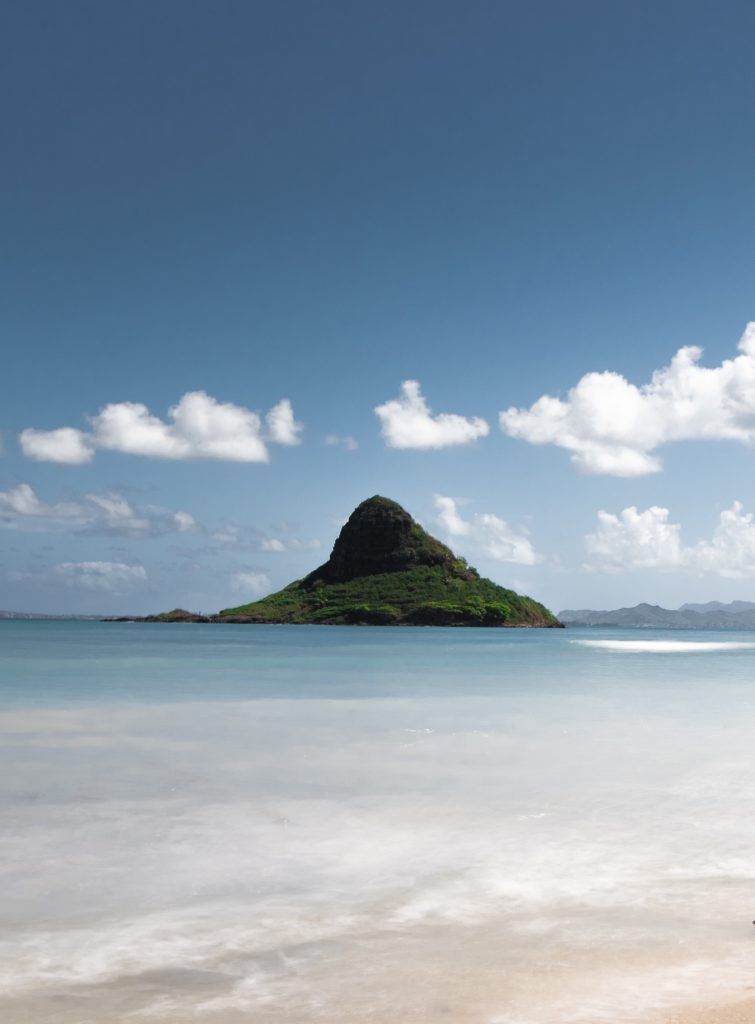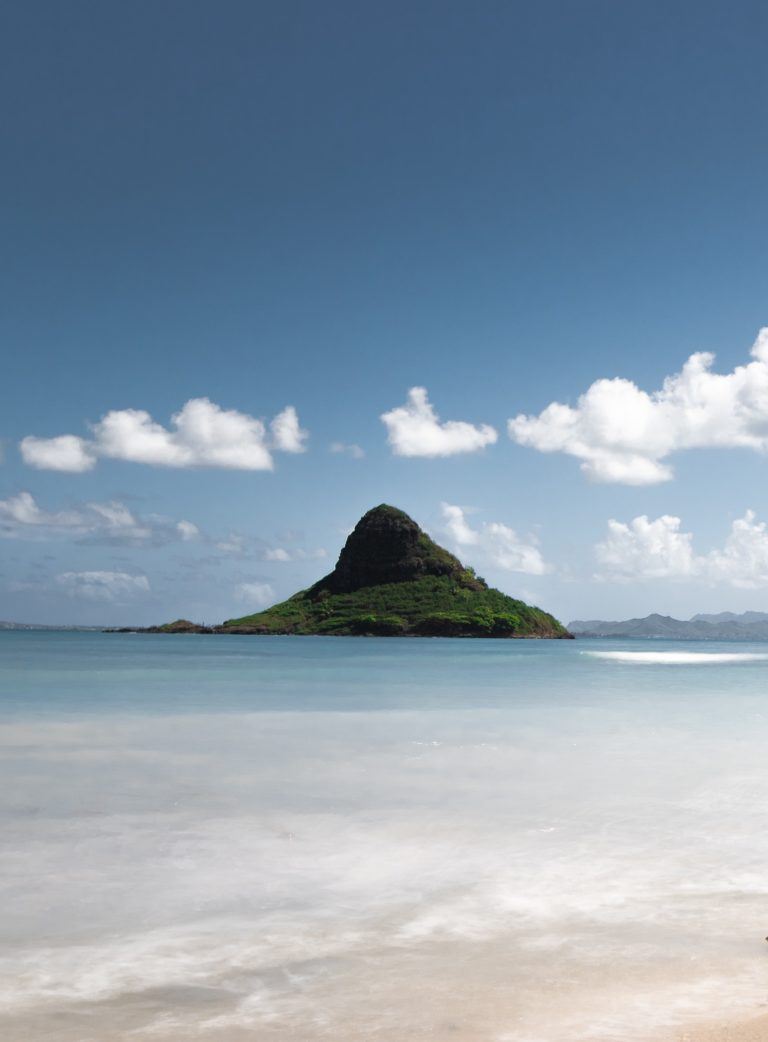 Also known as Mokolii Island, this small islet is a paradise in itself. You can kayak over the serene Kaneohe waters to get there, but some adventure seekers like to try swimming over from Kualoa Regional Park. Active Oahu is a great place to rent a kayak. Once you get there, you can hike around the island, exploring its caves and taking in the incredible views.
6. See the island from above
Helicopter tours are popular all over the Hawaiian islands. Seeing the islands from above is the experience of a lifetime and from the helicopter you can catch a glimpse of Oahu's best waterfalls, rocky cliffs, craters and so much more.
5. Catch a sunrise from the Lanikai Pillbox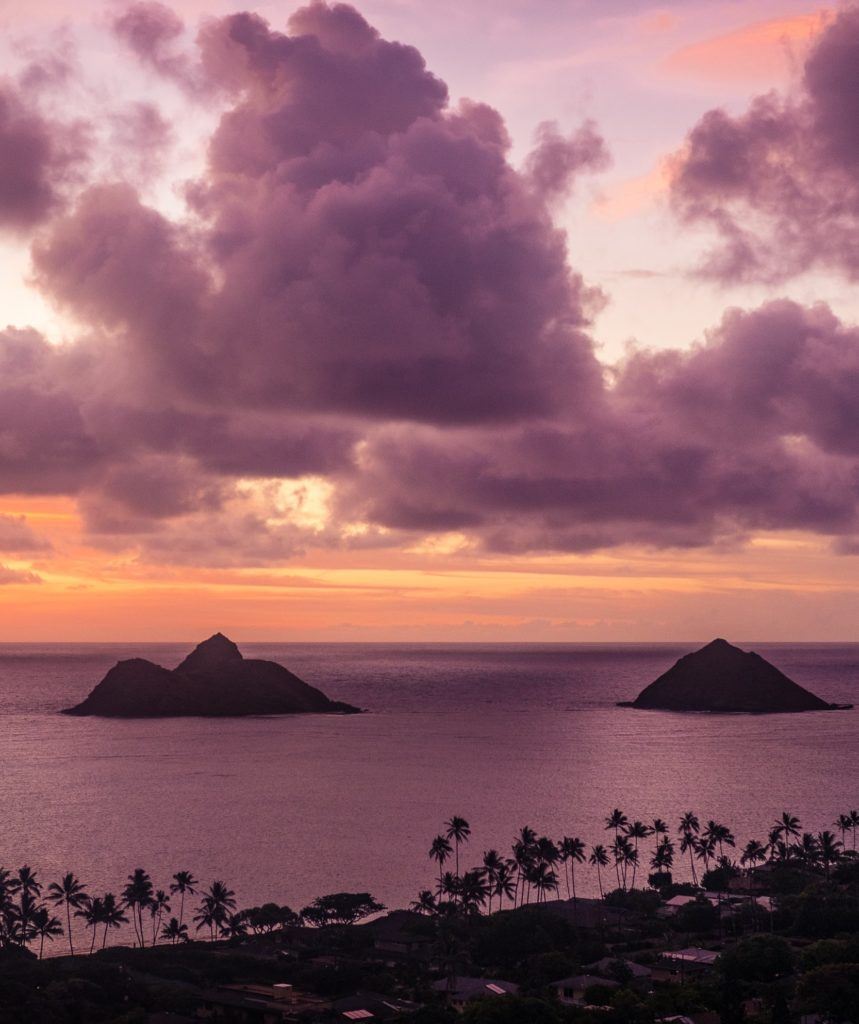 While you may have heard about the Stairway to Heaven hike on Oahu (which is illegal), the Lanikai Pillbox is a lesser known but just as beautiful spot to see the sunrise. It takes about 40 minutes to drive to the beginning of the trail and about an hour by bus. Once you get to the base of the trail, it's a short yet steep hike up to the lookout point.
4. Swim under the Lulumahu waterfall
This serene waterfall is in the middle of the forest and can be hiked to from the Pali Highway. It only takes about 30 minutes to reach the waterfall from the highway. Lulumahu is less popular than many of the other waterfalls, so there is a chance you could have this one all to yourself if you get there early enough.
3. Check out the Halona Blowhole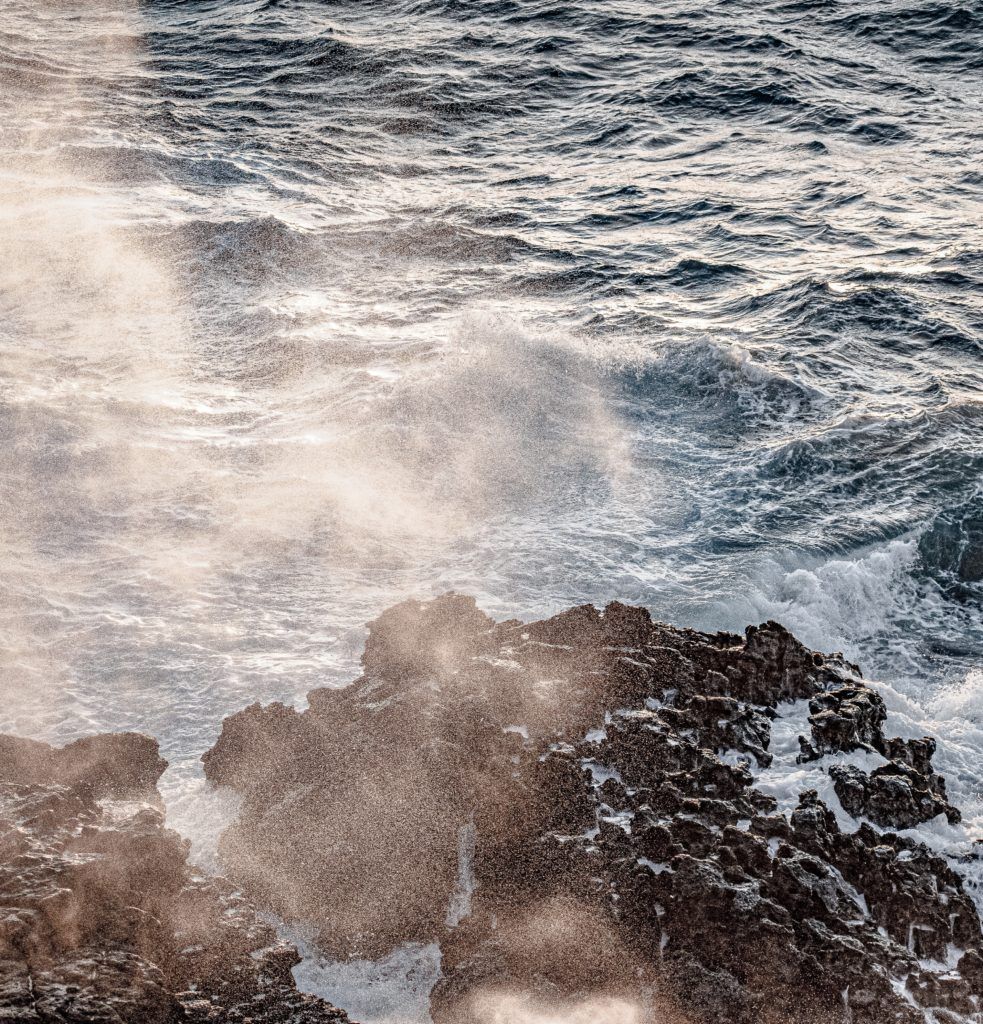 Blowholes like this one are fairly common on the islands due to the lava tubes everywhere. This one in particular is a hugely popular attraction on Oahu and worth a visit. As the waves crash in, the blowhole fills up and then shoots the water back out with incredible force. You might even get sprayed!
2. Do the Peace Hike
Named for the big peace sign painted on the pillbox at the summit, this hike is legendary. It's also known as the Ehukai Pillbox Hike and is located on the North Shore of Oahu. You'll get an overlook view of the beaches from the top and it's impressive to see the huge waves roll in from this vantage point!
1. Kayak to Mokulua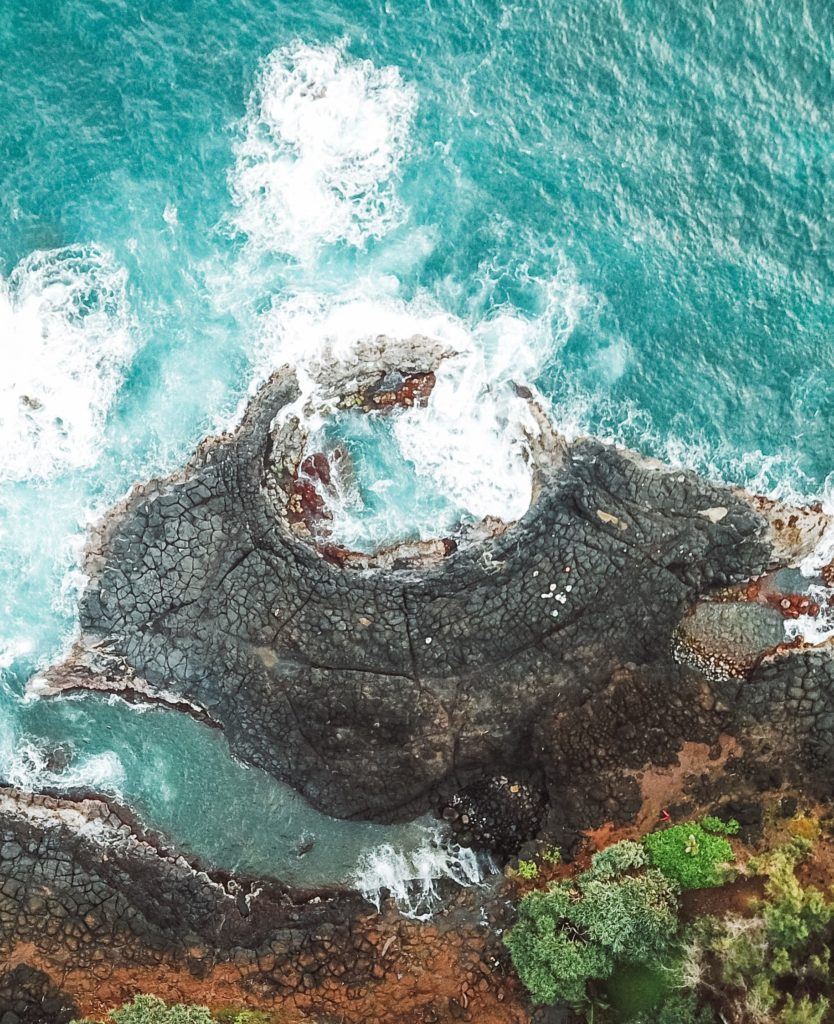 Mokulua consists of two small islands that are right off the coast of Oahu. You can get there from either Kailua or Lanikai by kayak, which is a wonderful way to get out onto the water and explore the islands while also getting some exercise. Another option is to rent a paddleboard and paddle over. This company has both kayaks and paddleboards available to rent from Kailua. Only one of the two islands is open to the public–Mokulua Nui. There, you can hike the trails and even go cliff jumping!
Check out our map of all the locations mentioned:
Now that you have a comprehensive list of all these amazing things to do while you're on Oahu, check out our Hawaii packing guide and list of the best Airbnbs to finish off your trip planning! If you're visiting the Big Island, we've got you covered with some awesome things to do there as well as our complete Hawaii Guide.