Are you looking to plan a European vacation but don't know where to start? Europe is a small continent, but there are nearly 50 countries to choose from. With so many places to visit in Europe, it's difficult to know where to begin.
We've seen a lot of the continent and have rounded up our favorite European destinations to spark your creative juices. So let's get planning that European vacation to celebrate traveling again soon.
Places to Visit in Europe
Contents
Places to Visit in Europe

1. Bavaria, Germany
2. Meteora, Greece
3. Santorini, Greece
4. Amalfi Coast, Italy
5. Paris, France
6. Giants Causeway, Northern Ireland
7. Rome
8. Cliffs of Moher, Ireland
9. Swiss Alps
10. Seljalandsfoss, Iceland
11. Fjords of Norway
12. Istanbul
13. Scottish Highlands
14. Amsterdam, Netherlands
15. Catalunya, Spain
16. Florence, Italy
17. San Marino
18. Copenhagen, Denmark
19. Romania
20. Budapest
21. Wales
22. London, England
23. Rijeka, Croatia
24. Athens, Greece
These are places in Europe that took our breath away and places that we can go back to again and again. Note: Countries are planning to open up soon, but things are constantly changing so be sure to check before you book any travels.
1. Bavaria, Germany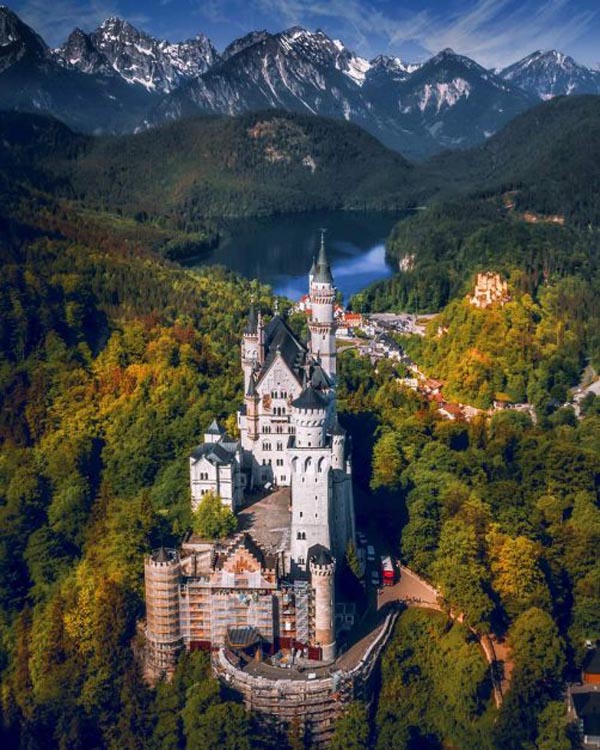 Bavaria, Germany isn't the first place people think about going to in Europe, but it should be! Bavaria houses that Fairytale Castle that has become so famous. Located just outside of Munich, Neuschwanstein Castle is a must-stop on this trip. But highlights also include the Oktoberfest city of Munich, the surprising city of Nuremberg, an amazing wine region, and a lot of fun in the Bavarian Alps.
2. Meteora, Greece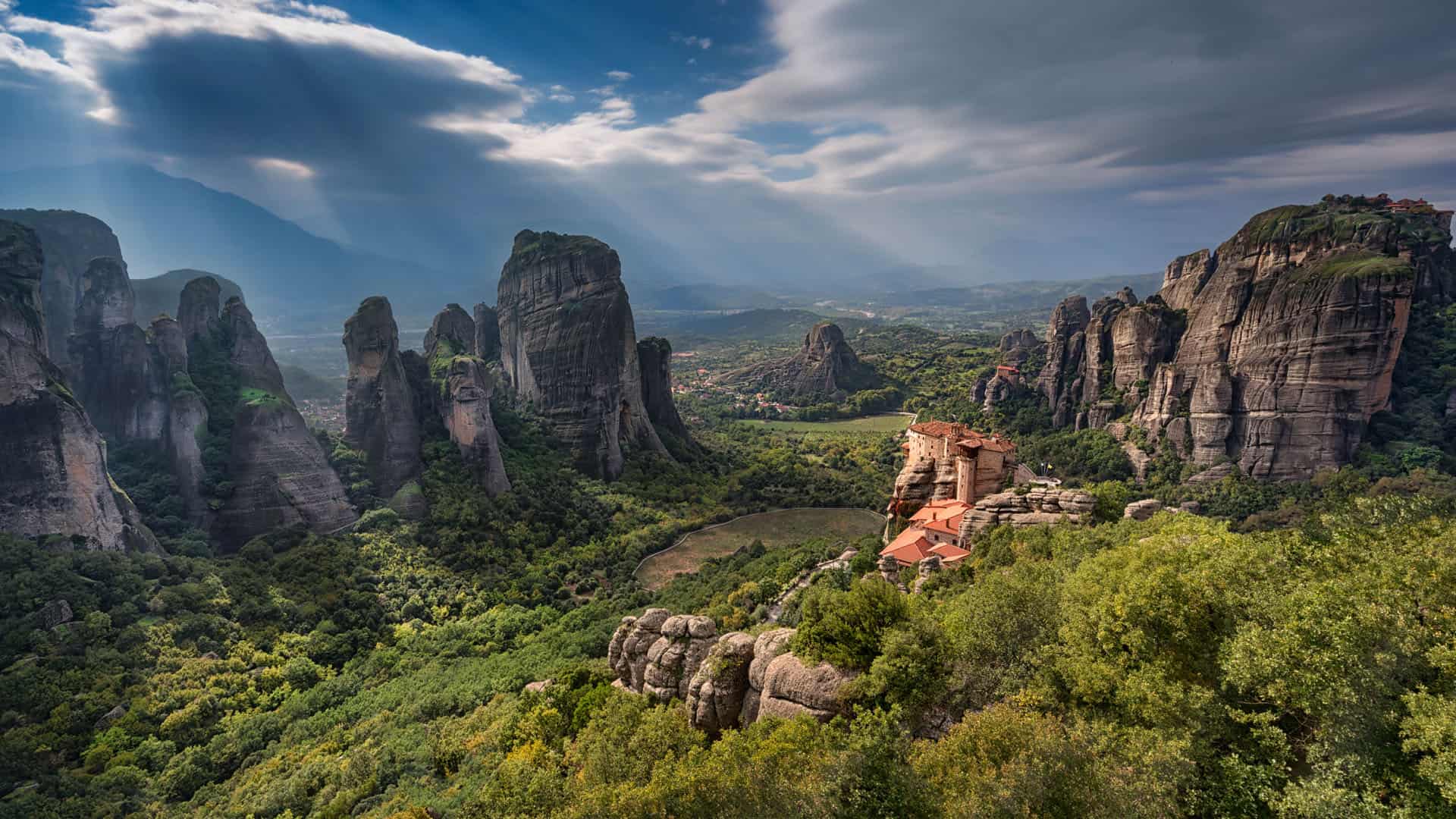 Athens, Greece is always at top of all places to visit in Europe and we agree. It definitely deserves to be a the top of a European vacation list. But when adding Athens to your travels, make a side trip to Meteora, located about 4 hours away to see the amazing Monasteries that sit atop massive cliff spires. This is a destination that is not to be missed.
3. Santorini, Greece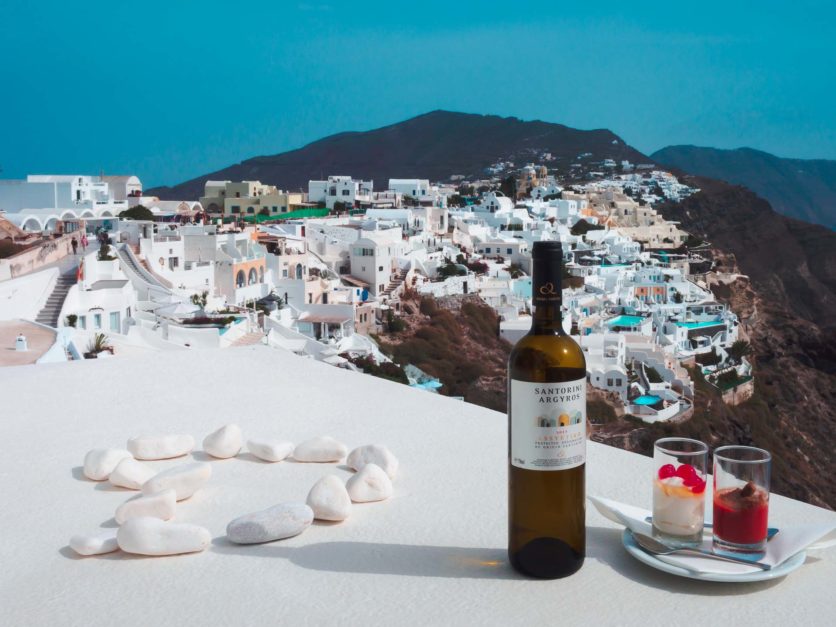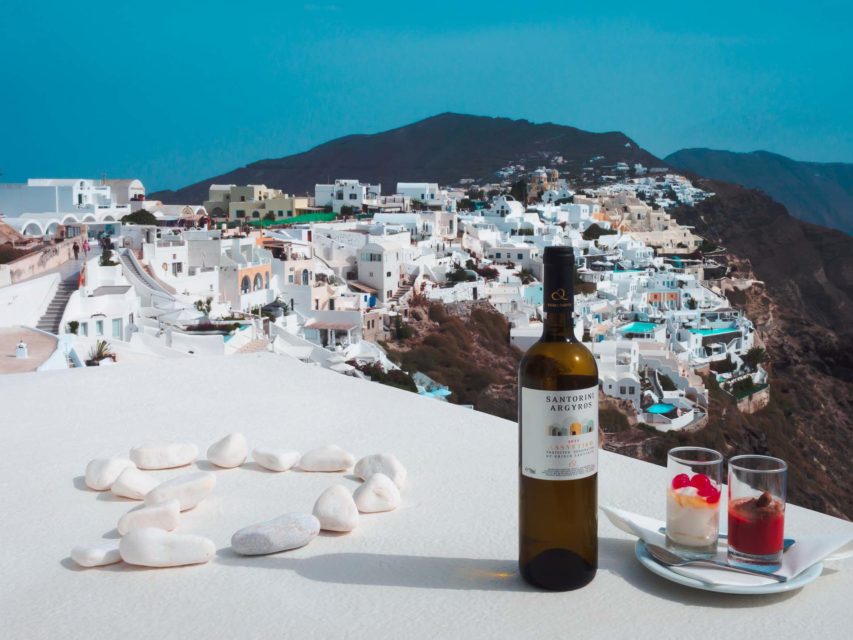 While we are in Greece, let me take you to the magical island of Santorini. Known for its whitewashed villages and blue domes this is the most famous of the Greek Islands. But there are beautiful red sand and black sand beaches, picturesque villages and ancient archaeological attractions. This destination has it all.
Read More about Santorini:
4. Amalfi Coast, Italy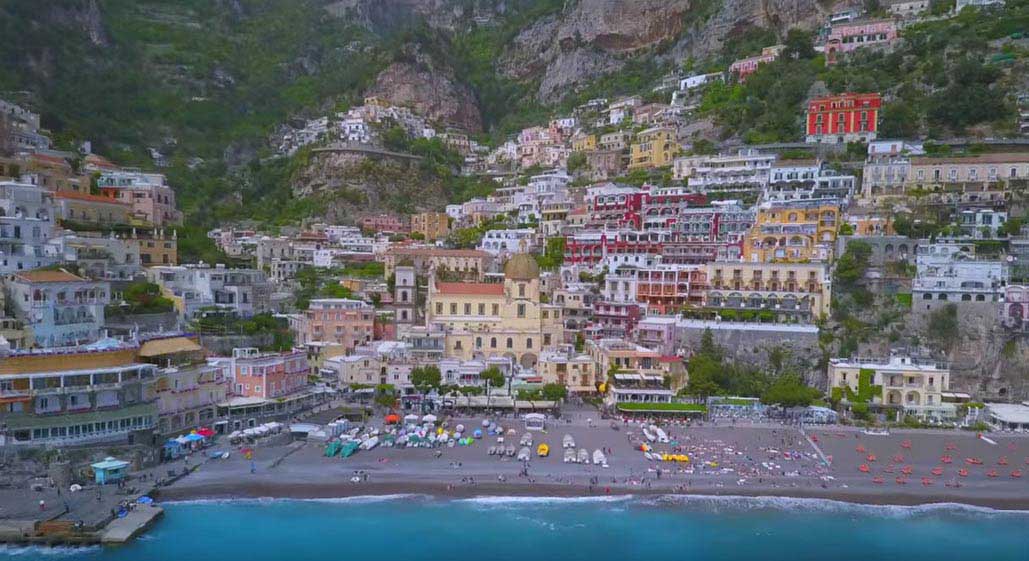 Speaking of beautiful places in Europe, The Amalfi Coast of Italy is one of the most beautiful destinations on earth. This is a place for a honeymoon in Europe as it is pure romance. With cliffside villages lining the Mediterranean Sea with the scenic town of Positano in its center, it is a must-visit in Europe. This is the time to splurge on luxury.
5. Paris, France
You can never go wrong with Paris. We've gone back again and again and never tire of walking along the Seine, exploring its many museums (it took us four visits before finally seeing the Mona Lisa in the Louvre) or admiring its gorgeous architecture. If it's your first time going to Europe, put Paris at the top of your list.
6. Giants Causeway, Northern Ireland
The Causeway Coast in Northern Ireland is an amazing vacation destination. And the star attraction is the remarkable Giant's Causeway. A UNESCO World Heritage Site, this is Northern Ireland's top tourist attraction. Located in a beautiful setting in Country Antrim it is the most unique place we've ever visited. 60 million years ago, Basalt Pillars were formed by flowing lava being cooled by water crashing against the coast creating symmetrical hexagonal pillars stacked upon one another.
Plan your Causeway Coast and Northern Ireland Travels:
7. Rome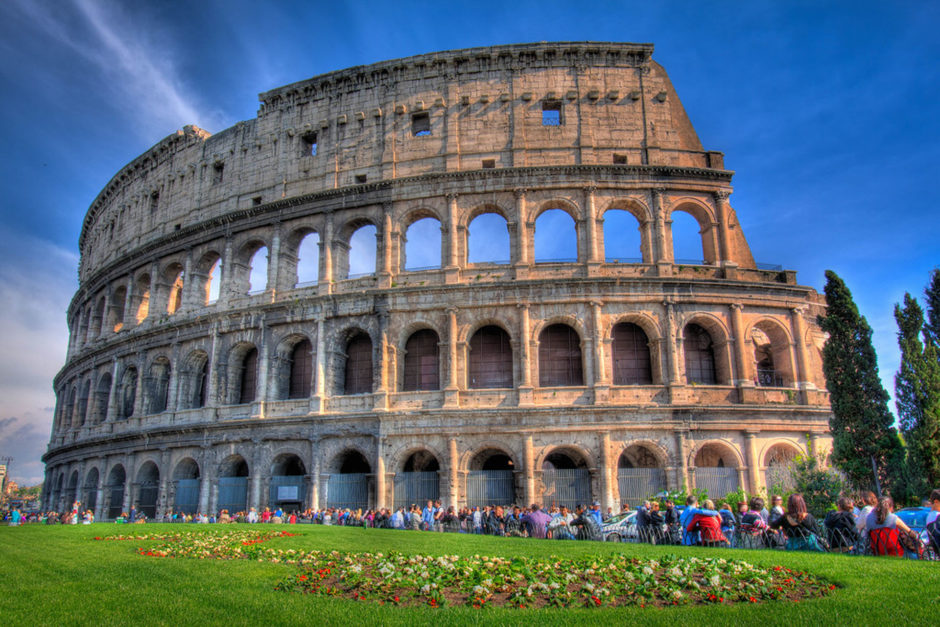 We could write an entire post on the best places to visit in Italy. (hey that's a great idea!) From Venice to Pisa and Positano to Lake Como, Italy is one of the best destinations in Europe. And there is no better place to start and Rome. With ancient Roman ruins of the Colosseum, the Sistine Chapel and the Trevi Found to the incredible food scene Rome has it all and you could spend your entire European vacation in the city. But don't do that, there is so much to see in Italy!
8. Cliffs of Moher, Ireland
Ireland is filled with so many places to visit. We've travelled to Ireland five times and still haven't seen it all. So how do you choose where to go first? Well, starting in Dublin is a great start and then from there, it is day trip city. The most visited place in Ireland is the Cliffs of Moher.
Read More about Ireland Travel
9. Swiss Alps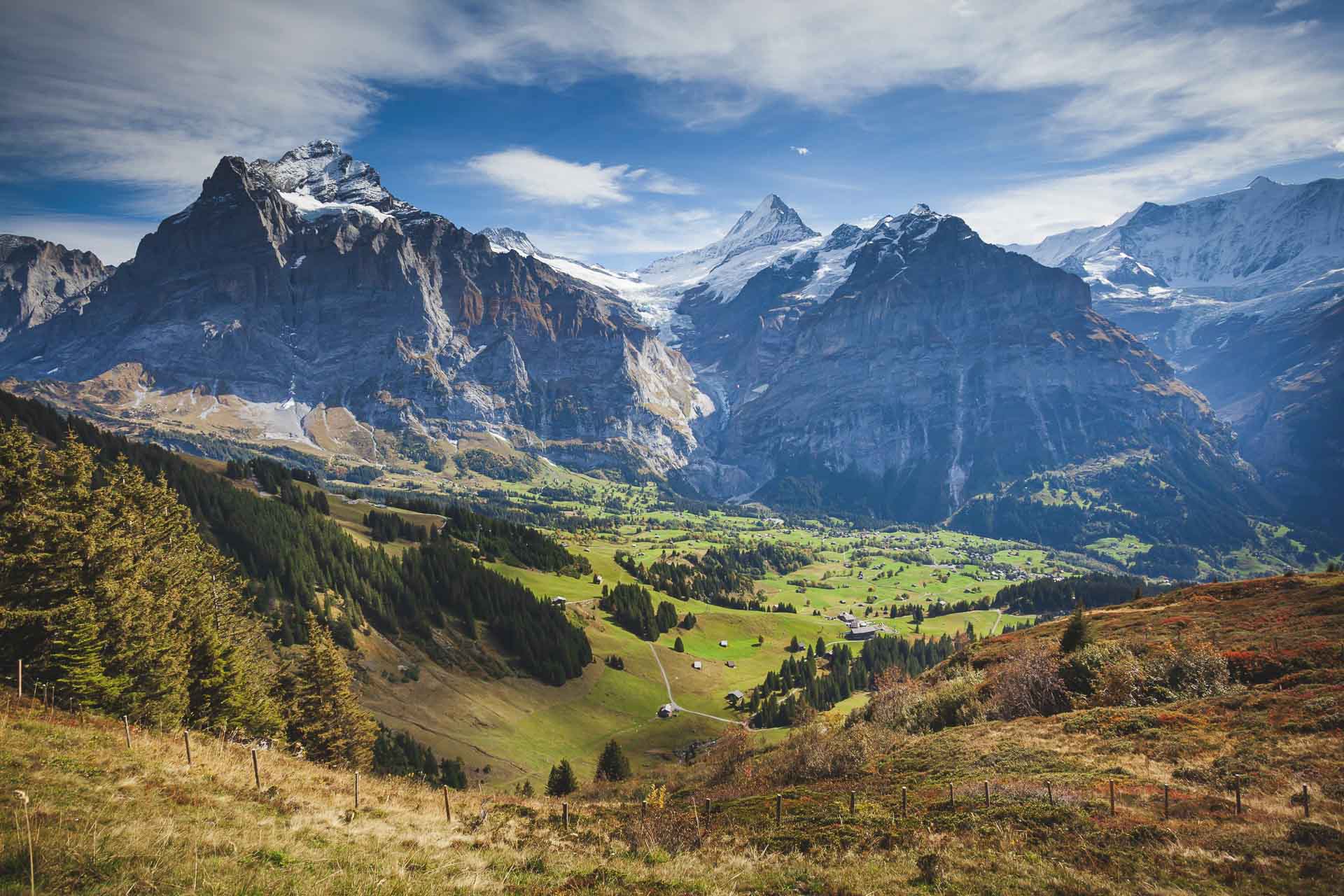 When travels open up again and we can fly, we are heading back to Switzerland and I cannot wait. The Swiss Alps are one of the most scenic places on earth. When planning a trip to Europe, put the Alps on your list. From Bern to Interlaken, Grindelwald to Montreau.
Plan Switzerland travels:
10. Seljalandsfoss, Iceland
Iceland has opened to tourism and it is an amazing place for a road trip. It is the waterfalls of Iceland that are truly the first draw to Iceland and Seljalandsfoss waterfall is our favorite but you really need to drive along the Ring Road from Reykjavik to see them all and make your own decision. See our Iceland waterfalls for more ideas. For a European vacation idea, this is one of the greatest road trips in the world. You'll drive through stunning volcanic landscapes, glaciers, waterfalls, and amazing coastal scenes.
Read More about traveling in Iceland
11. Fjords of Norway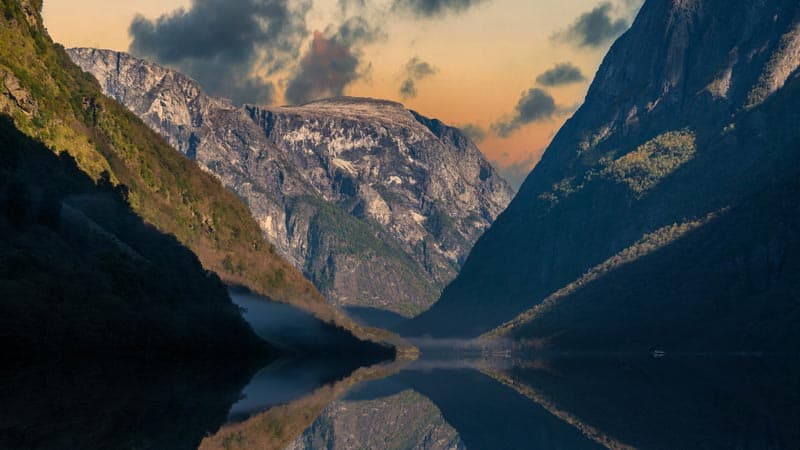 Norway is a dream destination from our favorite city of Bergen we took the train to the Sognefjord, Norway to sail through The Nærøyfjord. These aren't even the most beautiful fjords of Norway, wait until we get ourselves to Lofoten, Norway. The Capital City of Oslo has the most incredible Viking Ship museum and outdoor lovers will drool over the hiking, cross country skiing and spying the Northern Lights.
See more places to visit in Norway
12. Istanbul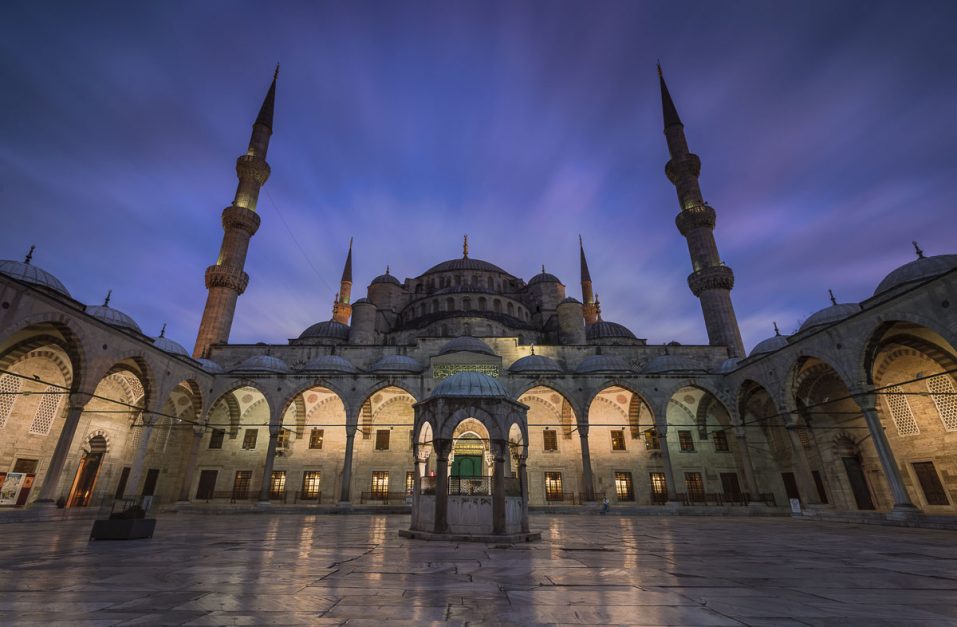 Straddle two continents in the city of Istanbul. Its not only a destination in Europe, it has its food in Asia too! Istanbul is a blend of Old and New. With some of the best nightlife in Europe among the most ancient of archeological structures and long held traditions. Get lost in the Grand Bazaar, marvel at the Blue Mosque and sip Turkish coffee on the Galata Bridge.
13. Scottish Highlands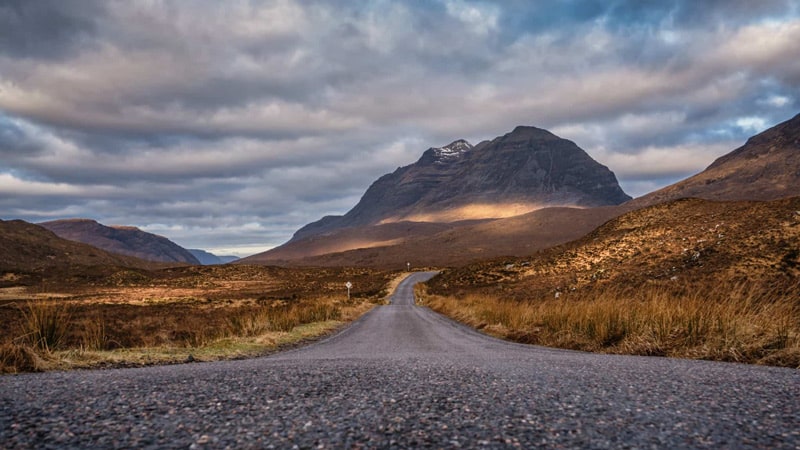 If you are looking for a wild and untamed landscape, the Scottish Highlands are the most rugged of places in Europe. It is absolutely beautiful there. The trip starts in Inverness and takes you around the north end of Scotland through the Highlands on the North Coast 500. Watch our video. It was a thrill to see Loch Ness with my own eyes to try to spot Nessie herself and then to drive through a route filled with castles, sea stacks, and magnificent scenery that takes you on a journey through history. This is a trip you'll never forget.
14. Amsterdam, Netherlands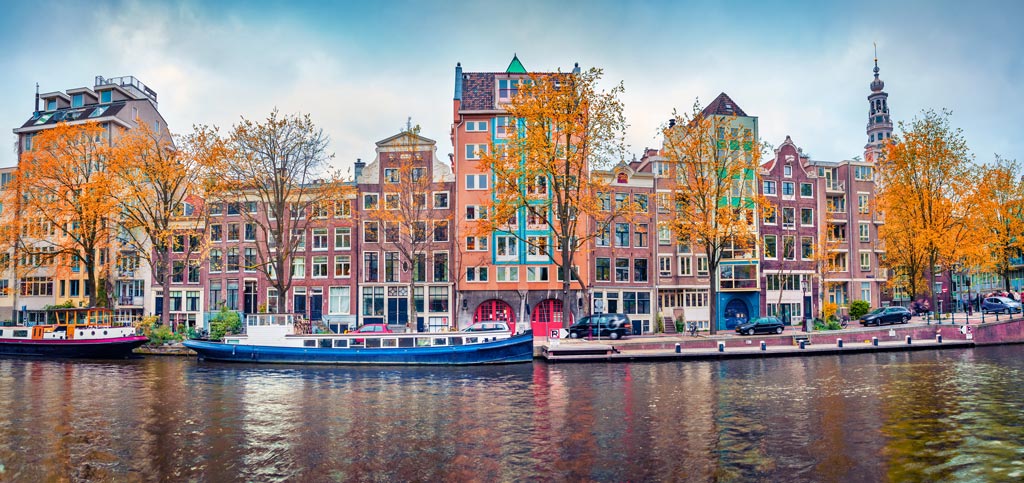 Amsterdam is always at the top of anyone's list of European places to visit. The home of Van Gogh, the city of canals was made for tourists. Biking and Pedestrian friendly, with colourful buildings lining the waterfront filled with cafés, this is a must add to your Europe travels. It would be higher on our list, but it's been awhile since we've been there. Perhaps it will be our first trip back to Europe when we can hop on a plane again?
Plan your Amsterdam travels
15. Catalunya, Spain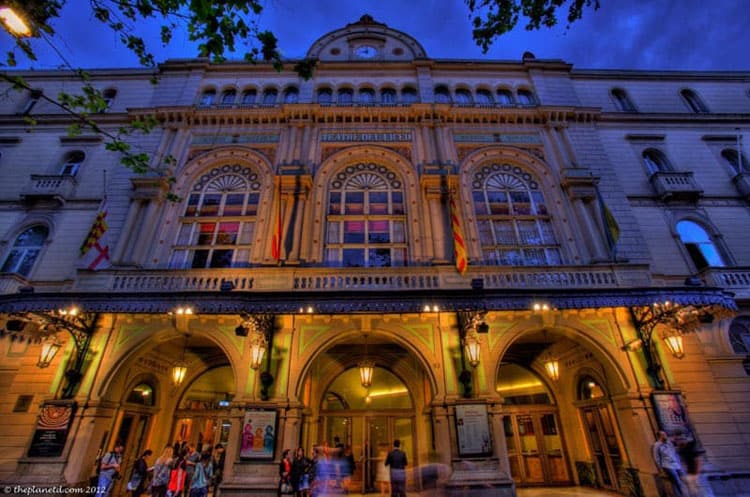 Barcelona is definitely one of the top places to visit in Spain and we have visited several times. The works of Gaudi decorate the cityscape from La Safra Familia to Casa Mila creating a beautiful city. But there are many more things to see in Catalunya from the Spanish Pyrenees to the dramatic coast of Costa Brava and the Medieval City of Girona, it's a great place to add to your European travels.
Read more about Catalunya Spain
16. Florence, Italy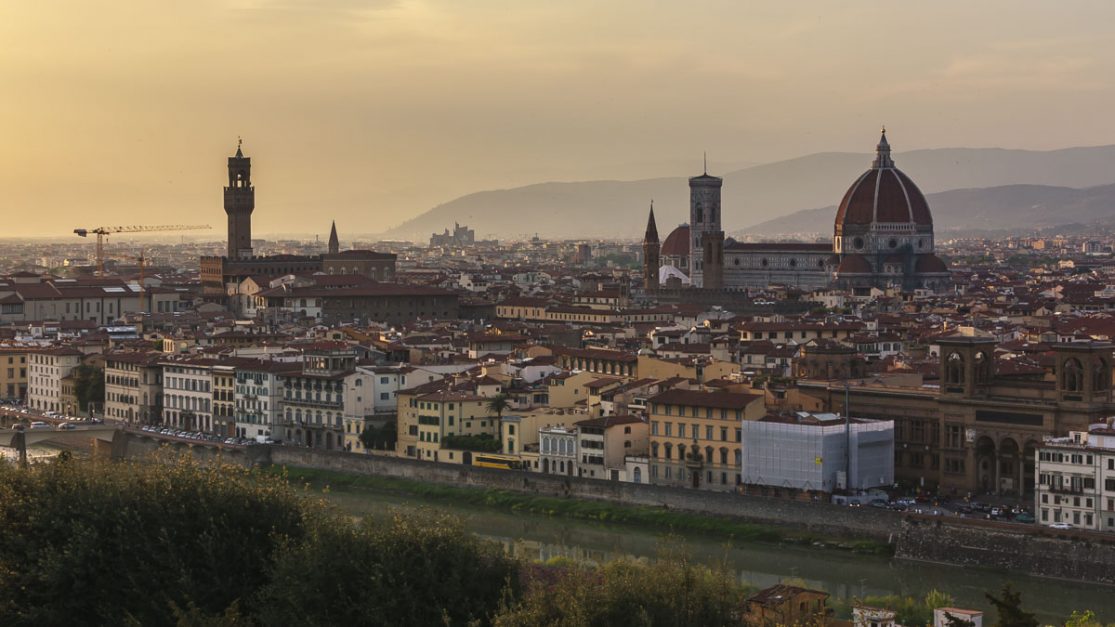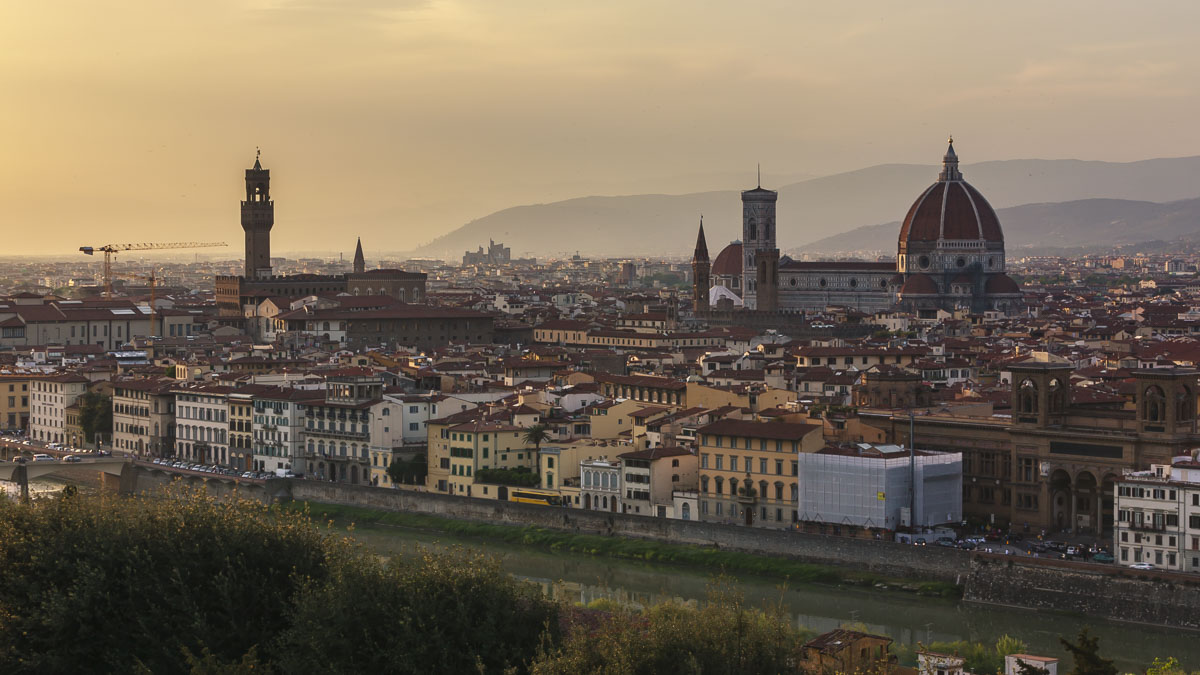 Florence is the city of Italy that people dream of visiting. The city of David and the Duomo and the capital of Tuscany. How can you not love Florence? Considered the birthplace of the Italian Renaissance, artists such as  Michelangelo, Leonardo da Vinci, and Botticelli decorated its squares. It is truly a city of art. Stroll across the Arno River on the beautiful Ponte Vecchio bridge and get lost in the museums as you witness the greatest masterpieces from history. Art lovers and romantics will love this Italian city.
Read more about Florence:
17. San Marino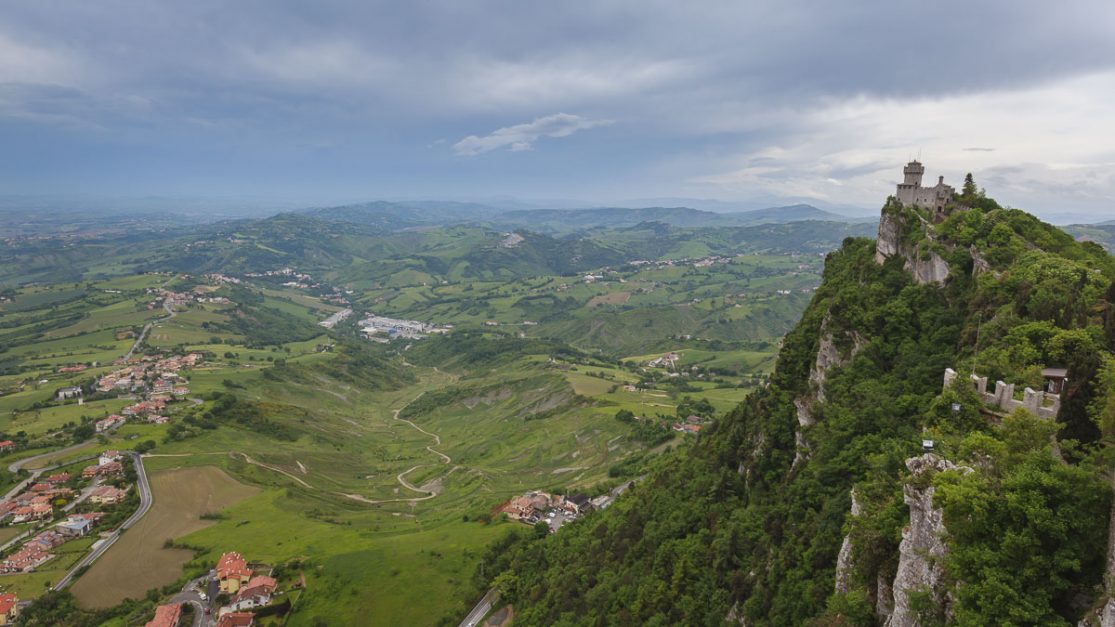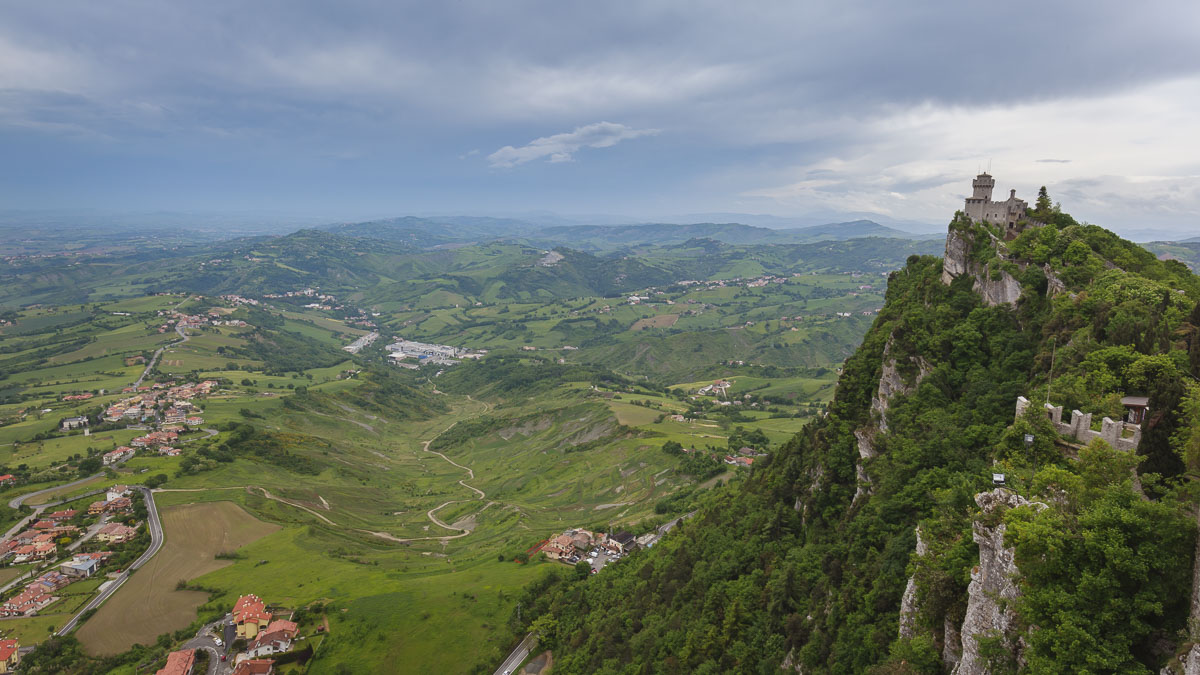 Have you heard of San Marino? Neither had we until we travelled to it. If you want to add another country to your list quickly, San Marino is the place to go. A UNESCO World Heritage Site, San Marino is one of the smallest countries in the world with a population of only 30,000 people within its small radius of  61 square km. But this nation is also one of the wealthiest nations on earth. Read more about it here.
We made a base in Italy's Emilia Romagna (Another amazing place to visit in Europe) to explore San Marino. From Bologna, it is only 90 minutes and from Rimini, it is less than half an hour. So add it to your Italian travels!
18. Copenhagen, Denmark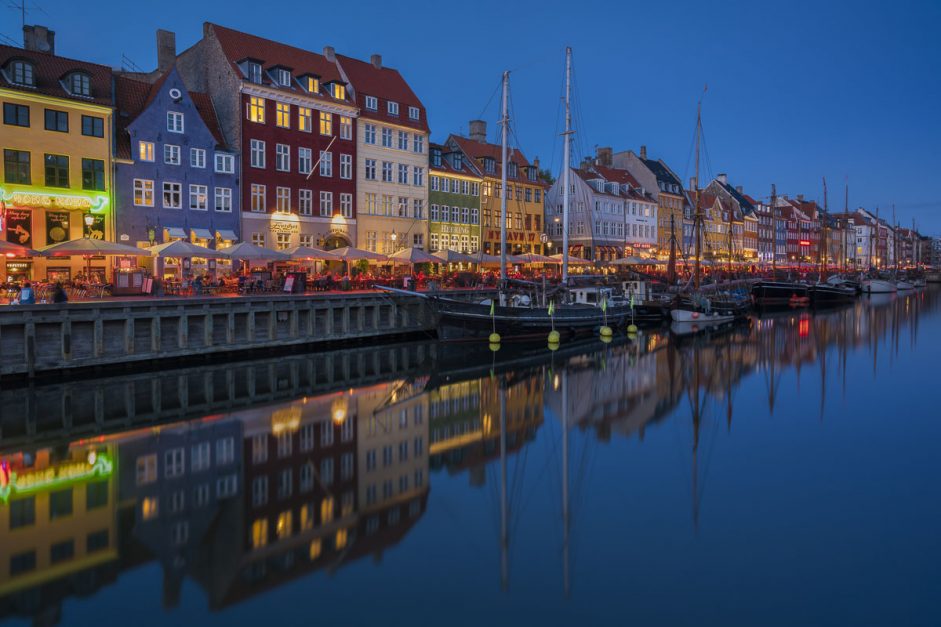 Copenhagen is the capital city of Denmark and our favourite city in Scandinavia. Famous for the Little Mermaid, Copenhagen is also a very beautiful city. Starting at the picture-perfect Nyhavn canal filled with 17th-century townhouses and historic sailboats, take a tour of the city that was modelled after Amsterdam. With the Kronenberg Castle and Amstel Brewery, there is a lot to see and do too!
19. Romania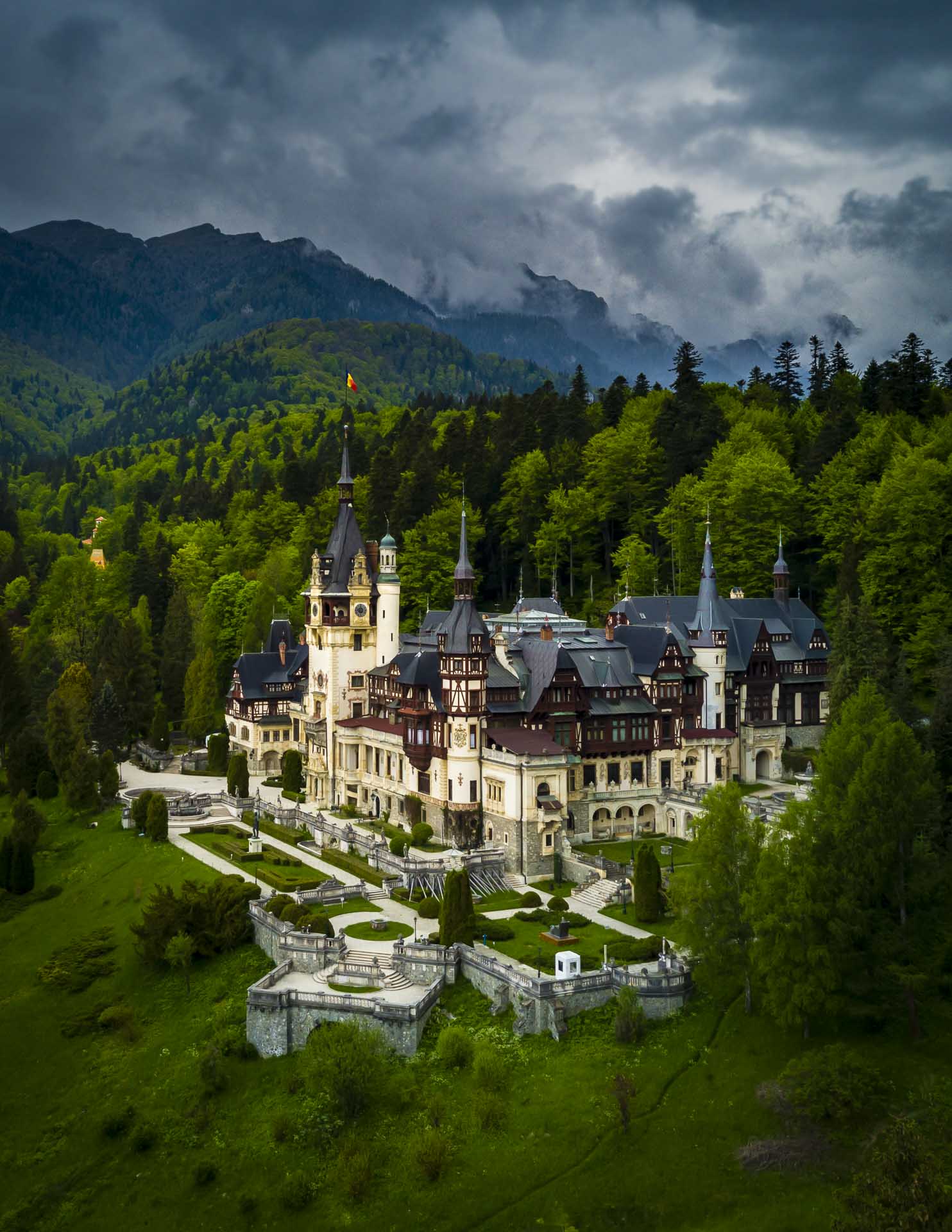 Have you thought of going to the land of Dracula for your next visit to Europe? Romania surprised and delighted us! Rental cars are cheap, so we booked a car and drove from Bucharest, the once touted Paris of the East, and now called the New Berlin, Bucharest is cool! With sidewalk cafes, walking streets, and a picturesque old town, it's a great place to start. And then move on to see fairytale castles that rival Bavaria with Pele? Castle en route to Bran Castle, the home of Count Dracula himself.
20. Budapest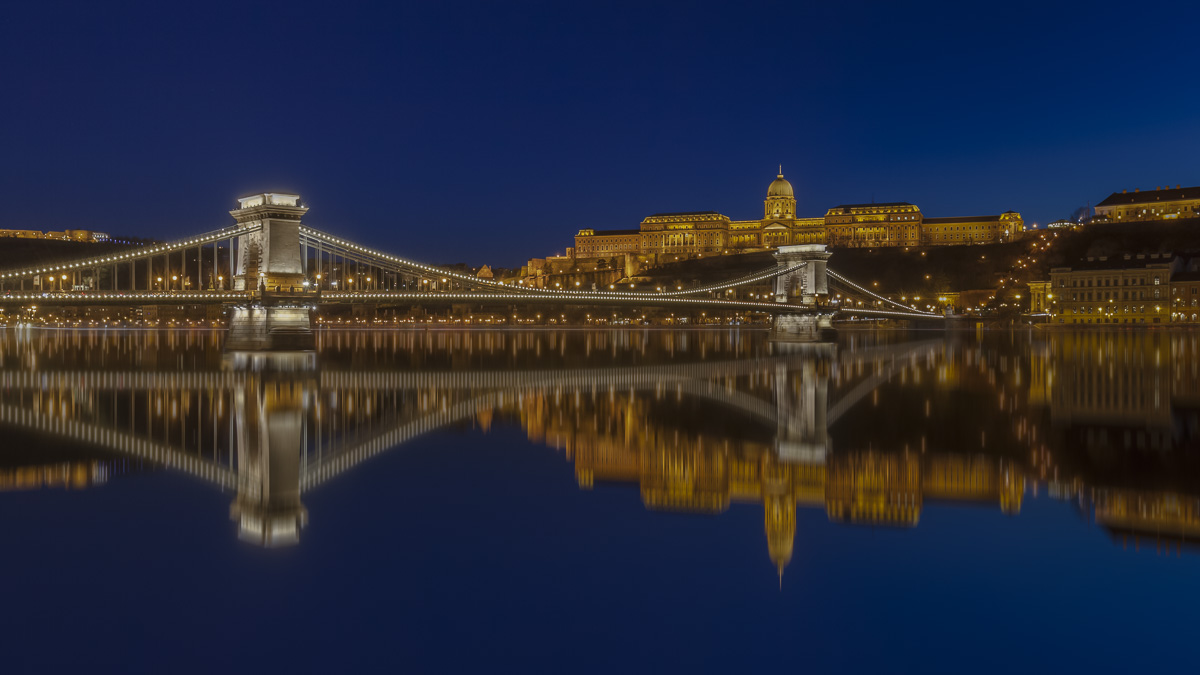 We have it at the top of our most beautiful cities in Europe list, and Budapest is also worth of one of the best places to visit in Europe as well! The twin cities, Buda and Pest span the Danube River with one of the most scenic cityscapes you'll ever see. But Budapest is cool. There's a great nightlife scene in Ruin Bars, a fascinating history spanning from the Ottomans to Communism, beatufiul architecture and thermal baths to relax after all that sightseeing.
21. Wales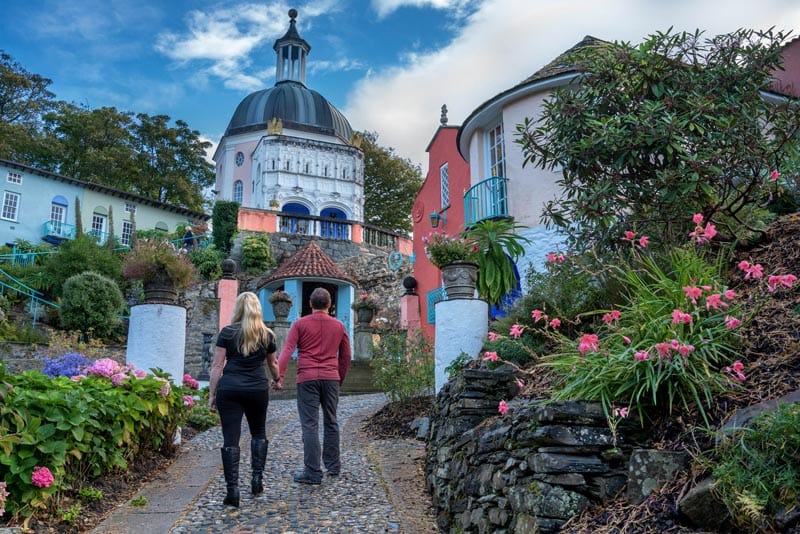 Wales is often overlooked with people choosing Scotland, Ireland or England, but this adventure capital of Europe is one of our favourite places to visit. From the beautiful Snowdonia National Park, to the Coastal Cliffs of Pembroke or the underground adult playground of  Llechwedd Slate caverns Wales is amazing. The fairytale town of Portmerion after the Italian Riviera village of Portofino and Cinque Terra and there are more than 100 castles in Wales to explore. What more could you ask for?
22. London, England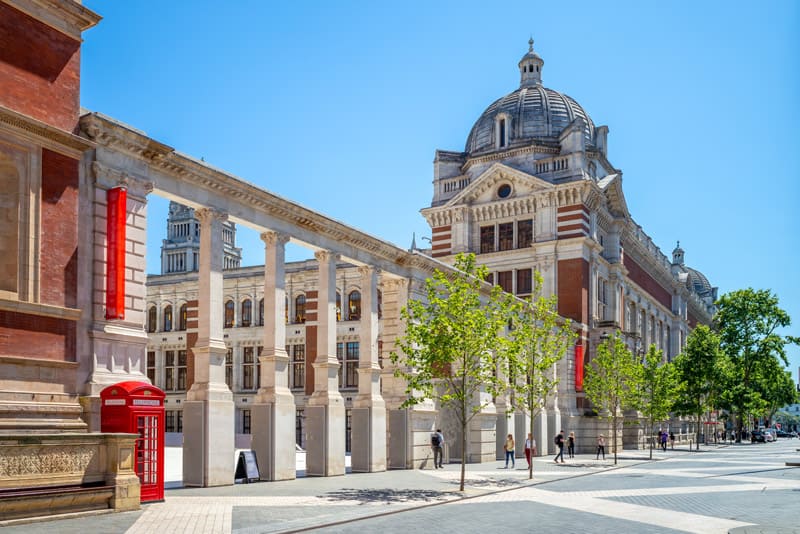 No trip to Europe would be complete without a mention of the great city of London. We know its history so well, and to see Buckingham Palace, Big Ben and the Parliament Buildings with your own eyes is a bucket list item indeed! But London is awesome for nightlife and theatre, and yes, even dining. (food has come a long way baby) a trip to London is the perfect places to start your European travels. From there, it's easy to go anywhere in Europe being one of the world's transportation hubs.
Start planning your London travels
23. Rijeka, Croatia
Croatia is amazing. It was a breath of fresh air traveling overland from Italy to Croatia as the crowds dissipated and vendors welcomed us with open arms. Rijeka was named the European Capital of Culture with its medieval architecture, beaches, and stone waterfront, it is an amazing city to start your Croatia travels. Especially if you are coming from Venice Italy. We took the bus between the two cities. A great jumping-off point to visit the picturesque islands of Krk, Cres, and Rab, it may be less famous than Dubrovnik but it's a must stop!
24. Athens, Greece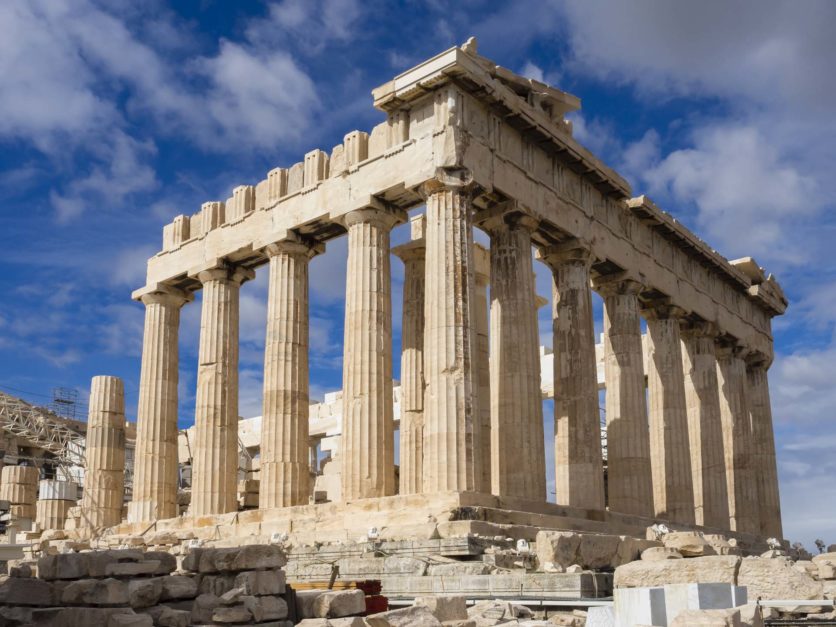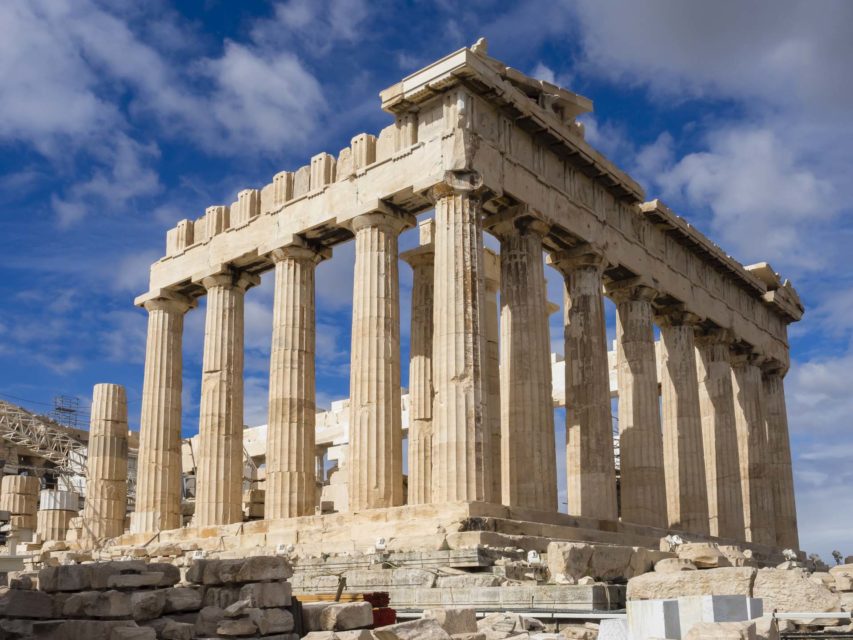 Like Italy, I could write an entire post about all the places to visit in Greece. Oh, wait, I did here. There are many that you can add to your list, but all Greece travels should start in Athens. How can you pass up seeing the Acropolis or the Herodeion Theatre? How can you not stop in to eat Greek cuisine and feel the energy of this amazing European City? From athens you can explore anywhere. Fly to the Island of Crete, drive to Costa Navarino or make you way to Pelion to catch a ferry to Skiathos. Oh Greece, how we miss you. You make a great ending to this post as we daydram about traveling there once again soo.
Check out all the things to do in Athens here:
And these are the most beautiful places in Europe. What is your favourite place to visit in Europe? Its a huge continent and there's a lot to do, so I know there is more to add.
Read Next: