Looking for things to do in Hamilton? A popular day trip from Toronto, Hamilton is fast becoming one of Ontario's favorite outdoor destinations. With a growing art scene, independent galleries, and historic architecture and museums, "The Hammer" is a truly thriving city.
It offers easy access to recreation trails, watersports, and conservation areas providing a natural playground for hikers, boaters, and cyclists. Nestled amongst the southern shores of Lake Ontario and the landscape of the Niagara Escarpment, Hamilton will surprise you.
Things to do in Hamilton, Ontario
Hamilton was once known only as an industrial city thanks to the steelmakers of Stelco and Dofasco but now "Steeltown" has blossomed into a cosmopolitan city with a lot to offer. With more people moving to the area and others looking to escape the city of Toronto, we have narrowed down the top things to do while in Hamilton, Ontario.
Note: Some activities may be affected by covid-19. Check with each attraction for opening hours and activities.
Dundurn Castle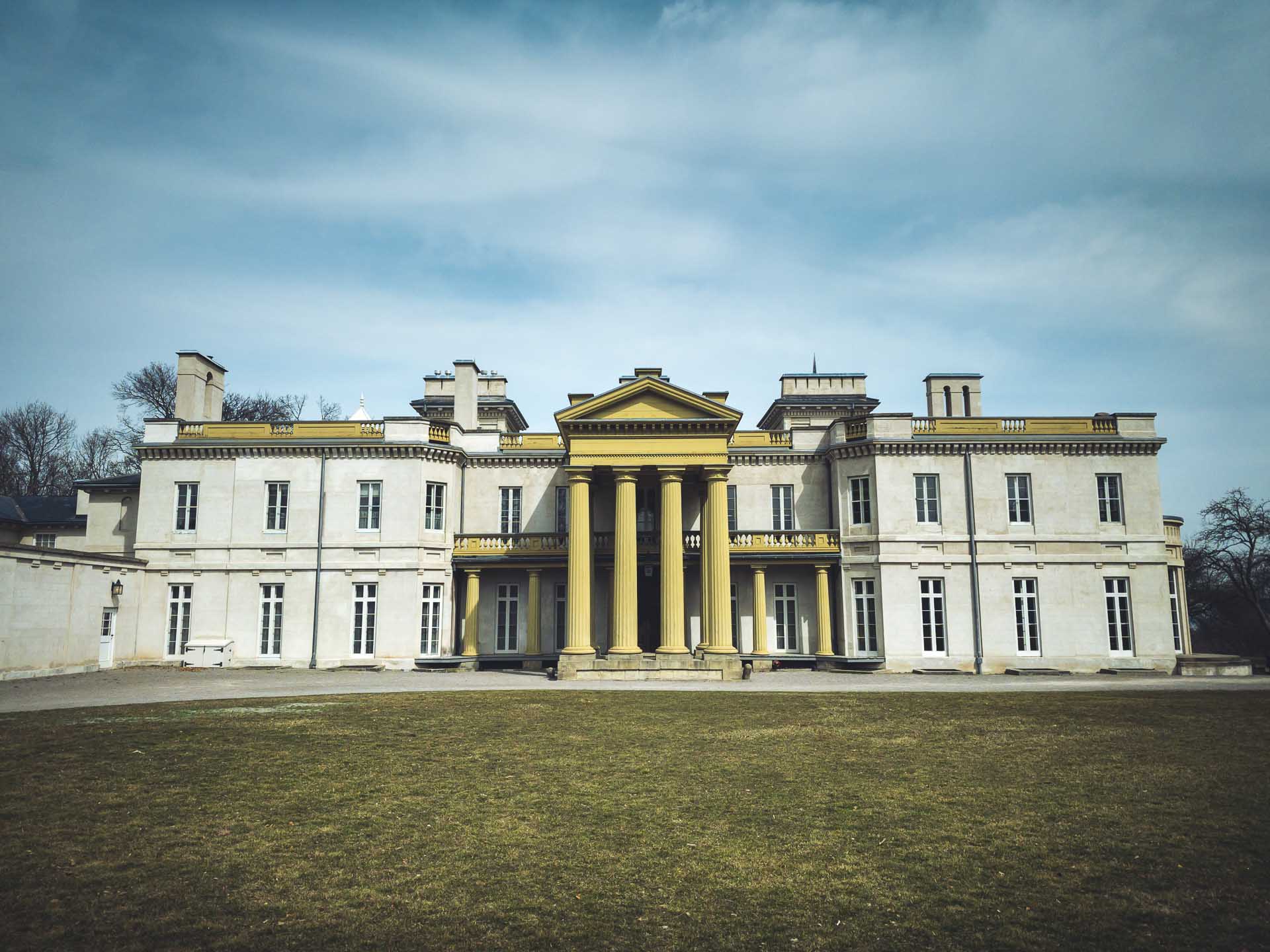 One of the top attractions in Hamilton is Dundurn Castle. Take a tour of this 1830s villa that was once home to Sir Allan Napier MacNab who was the Premier of the United Canadas.
Visitors will follow costumed interpreters through the home illustrating life from the nineteenth century in Ontario. Admission to the castle includes a 1 hour guided tour plus admission to the Hamilton Military Museum.
Tickets cost $14 for adults and $8 for children, with children under 5 allowed in for free.
Royal Botanical Gardens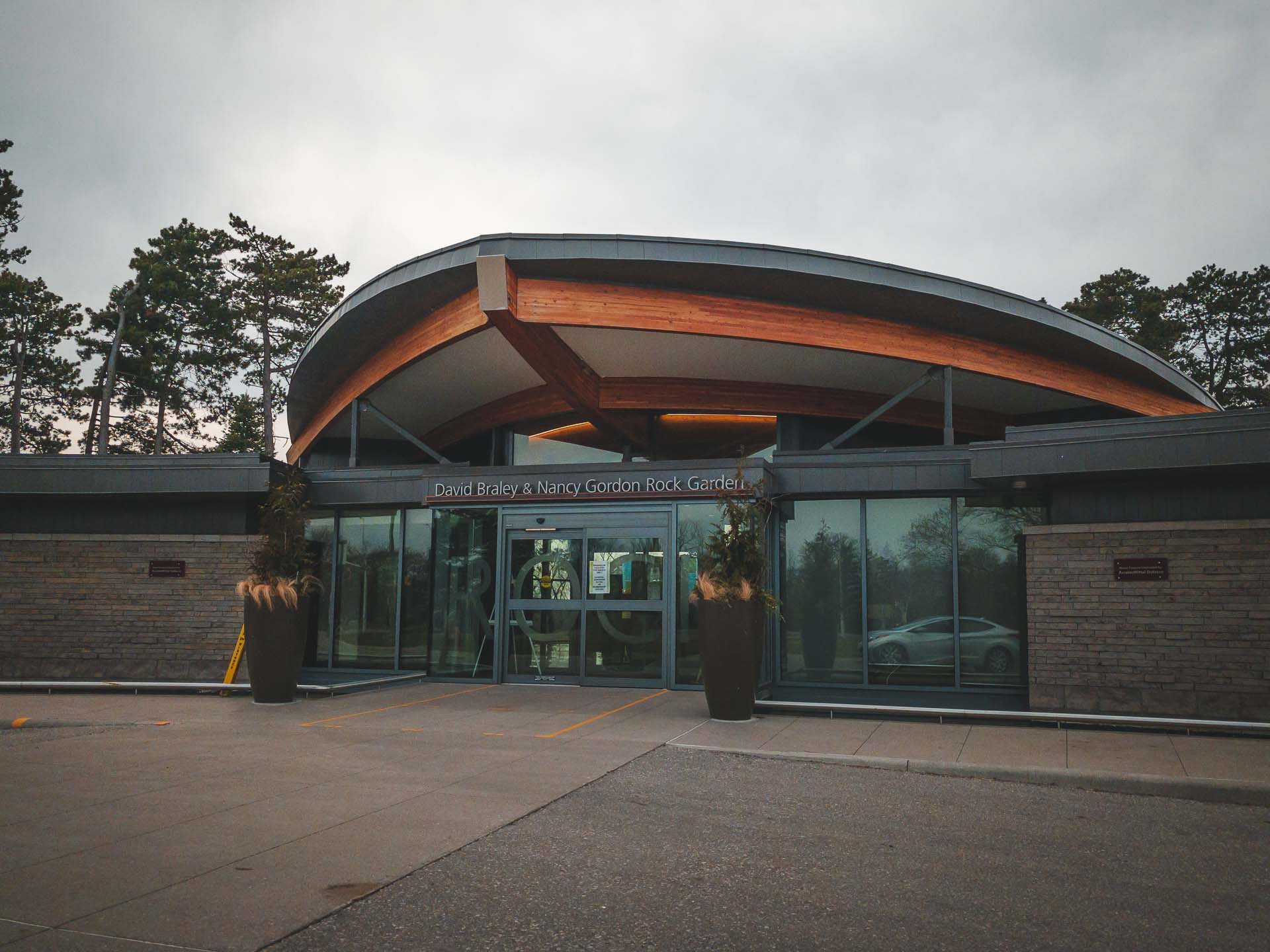 Of all the things to do in Hamilton, a visit to the largest Botanical Garden in Canada, the Royal Botanical Gardens, is a must. Boasting over 77 kilometers of nature trails, across 300 acres of land, this Hamilton attraction includes 5 cultivated gardens and over 312,000 individual plants – it is no surprise why. It provides an unforgettable experience where you can witness over 2400 plant species flourish and bloom.
Nestled into the slopes of the Niagara Escarpment World Biosphere Reserve the Royal Botanical Gardens has many outdoor plant collections as well as an indoor Mediterranean Garden. It is also home to the world's largest lilac collection with 100,000 spring bulbs and 3000 rose bushes.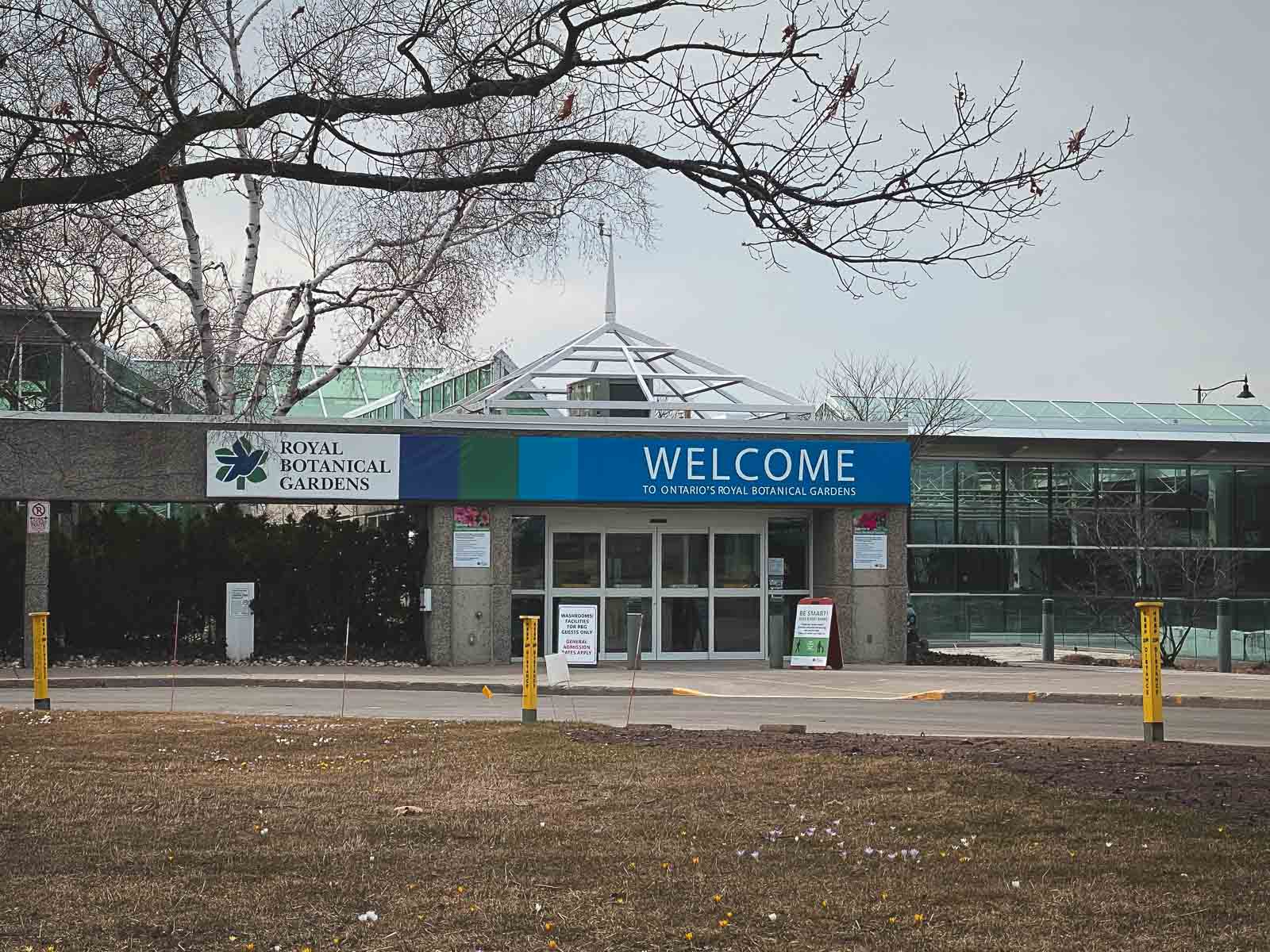 As the largest cultivated garden area, Hendrie Park is often the most popular with visitors – with something for everyone. It illustrates the diversity in both plants and garden design, covering over 22 acres of land.
General admission tickets for entrance to the Royal Botanical Gardens cost $19.50 for adults, with children under 4 admitted for free. There are youth, senior and family tickets available at a discounted price.
Canadian Warplane Heritage Museum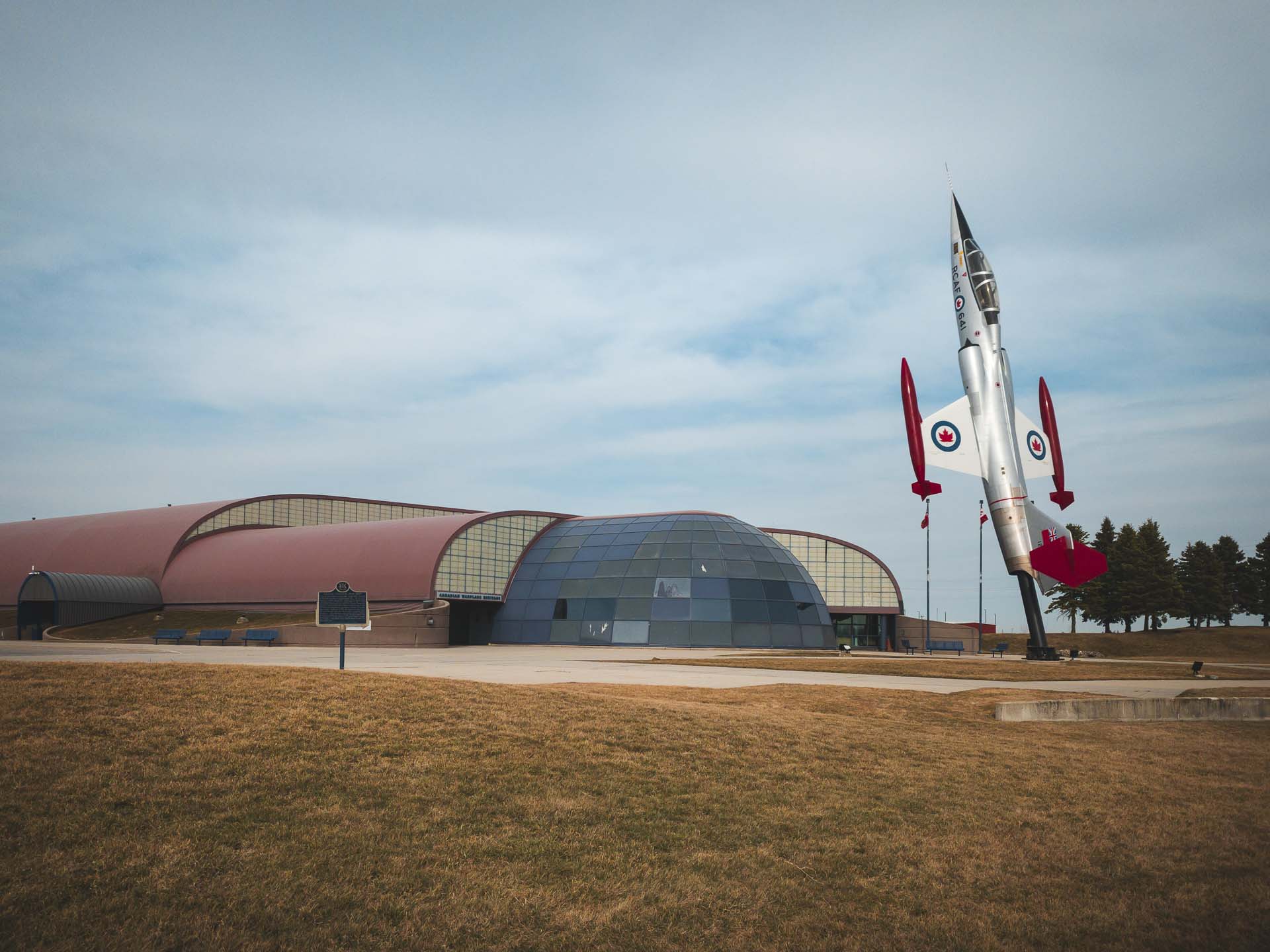 Located directly beside the Airport, the Canadian Warplane Heritage Museum is a non-profit organization that was founded in 1972. It displays a collection of Canadian military aircraft flown since the beginning of World War II.
Take a walk through history and witness the more than forty aircraft on display including one of only two airworthy Lancaster bombers left in the world! For a burst of adrenaline, hop into the Air Combat Zone jet fighter simulation center to feel what it's like to fly in a fighter jet.
Admission to the Canadian Warplane Heritage Museum is around $16 per adult, with children under 5 able to visit for free. Flight simulation experiences are available at an extra cost. Check out the website for more details.
Waterfront Trail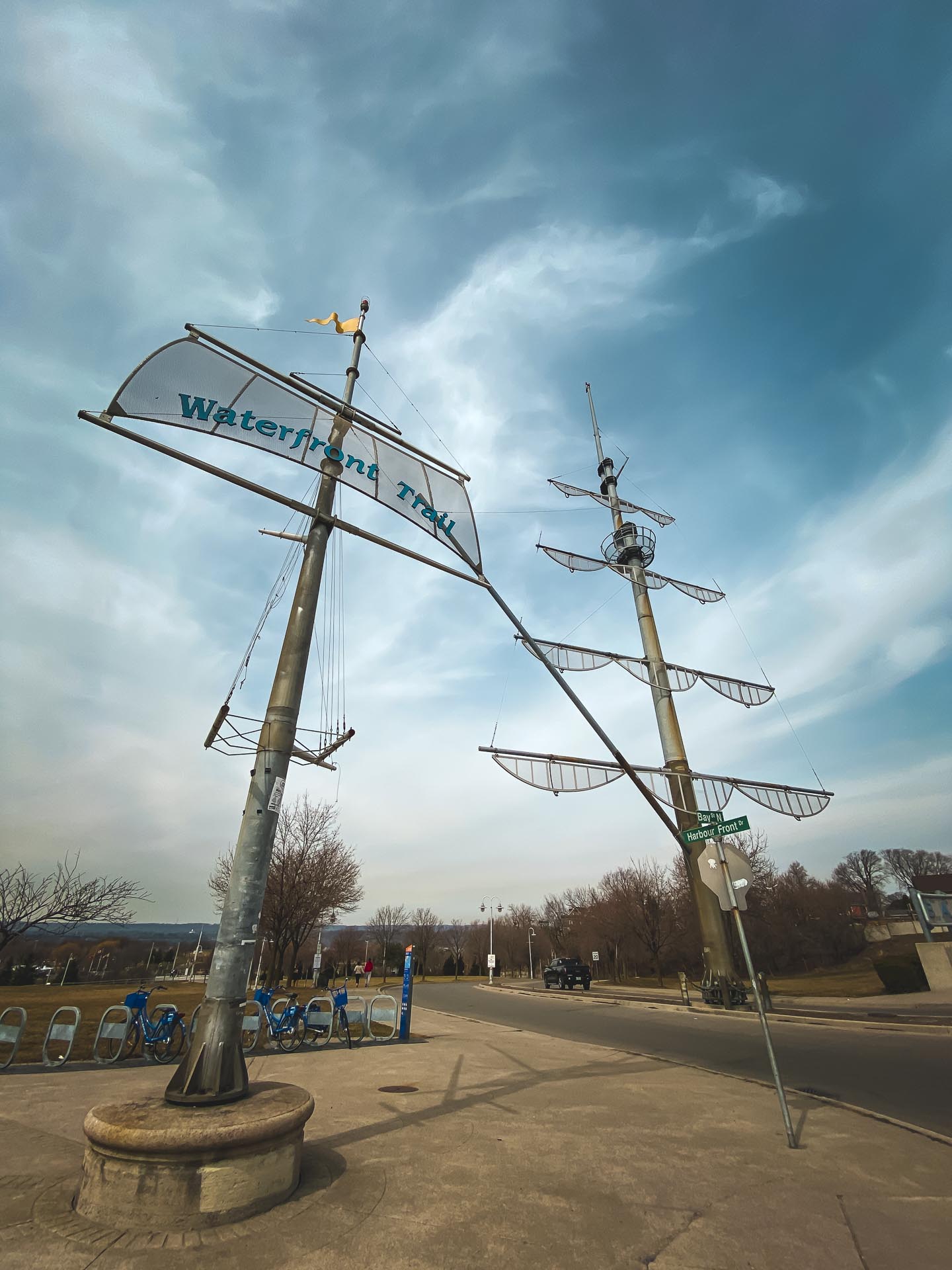 Hamilton Harbour, which was formerly Burlington Bay, has undergone a huge change over the past few decades. It is now a popular outdoor gathering place for families and friends connecting Pier 4 Park, Bayfront Park with the Waterfront Trail. The 12 km waterfront trail is great for an afternoon stroll where you can pick up an ice cream cone at Scoops to take in the views.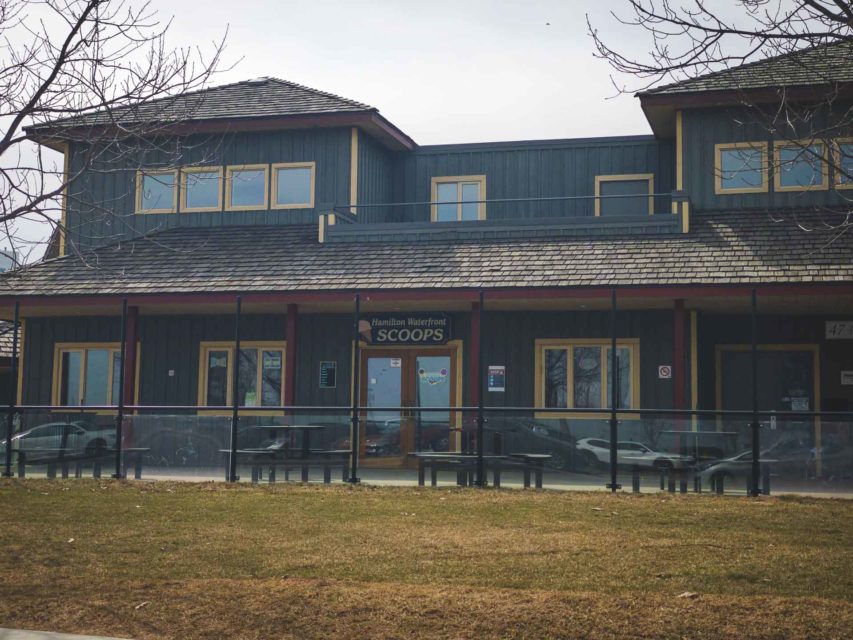 There are bike rentals and cafés, people fishing on the pier and the Harbour West Trolley winds along the trail telling details of the history of the area.
Hamilton Harbour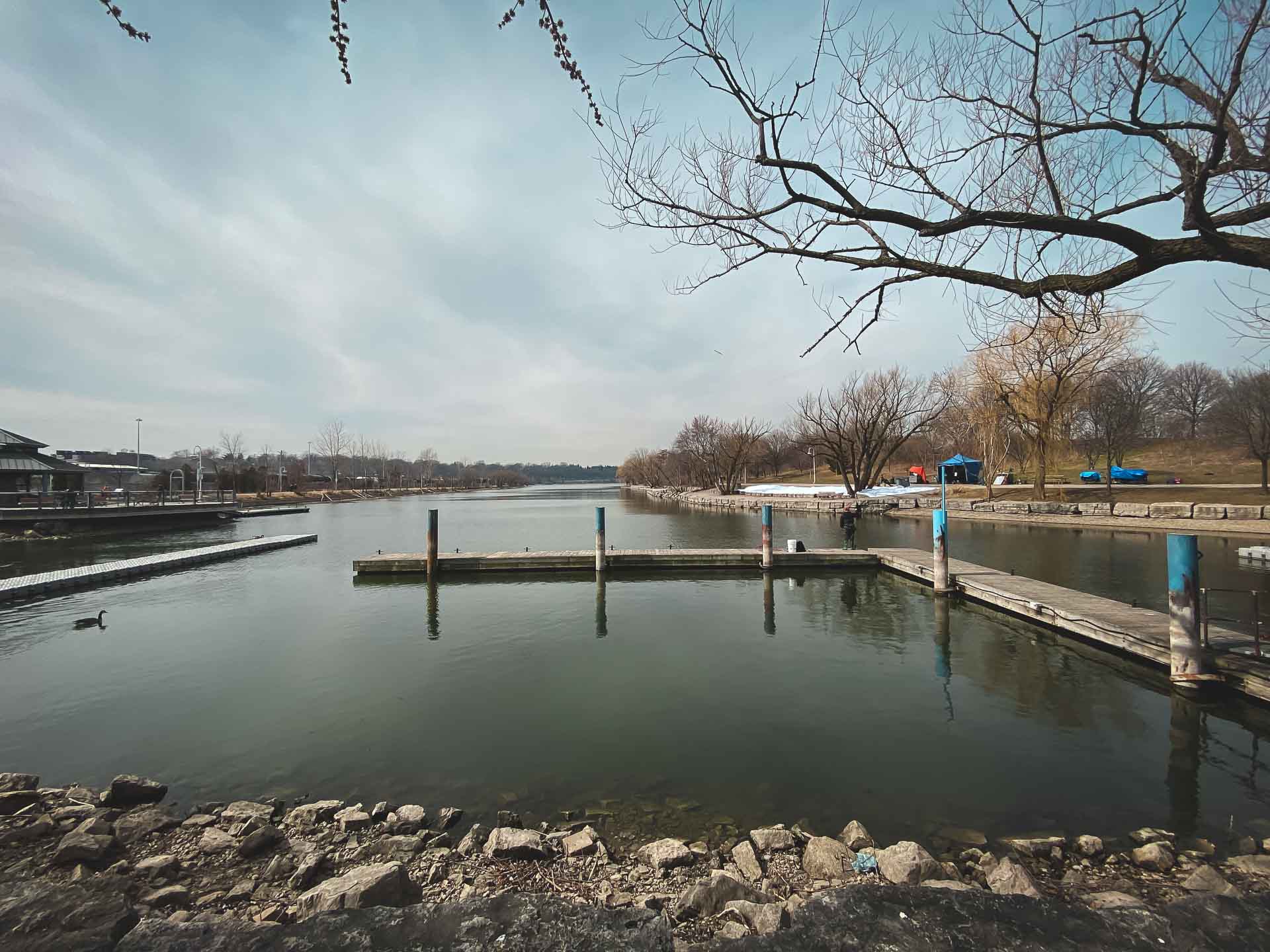 Take the cruise with Hamilton Waterfront Trust on a 50-minute tour around the harbour while listening to the captain regale you with the history of the area. Or book a longer dinner cruise on the Habour Queen. You can book private events on it as well, and when it isn't out on the water, it acts as a harbourfront cafe.
HMCS Haida National Historic Site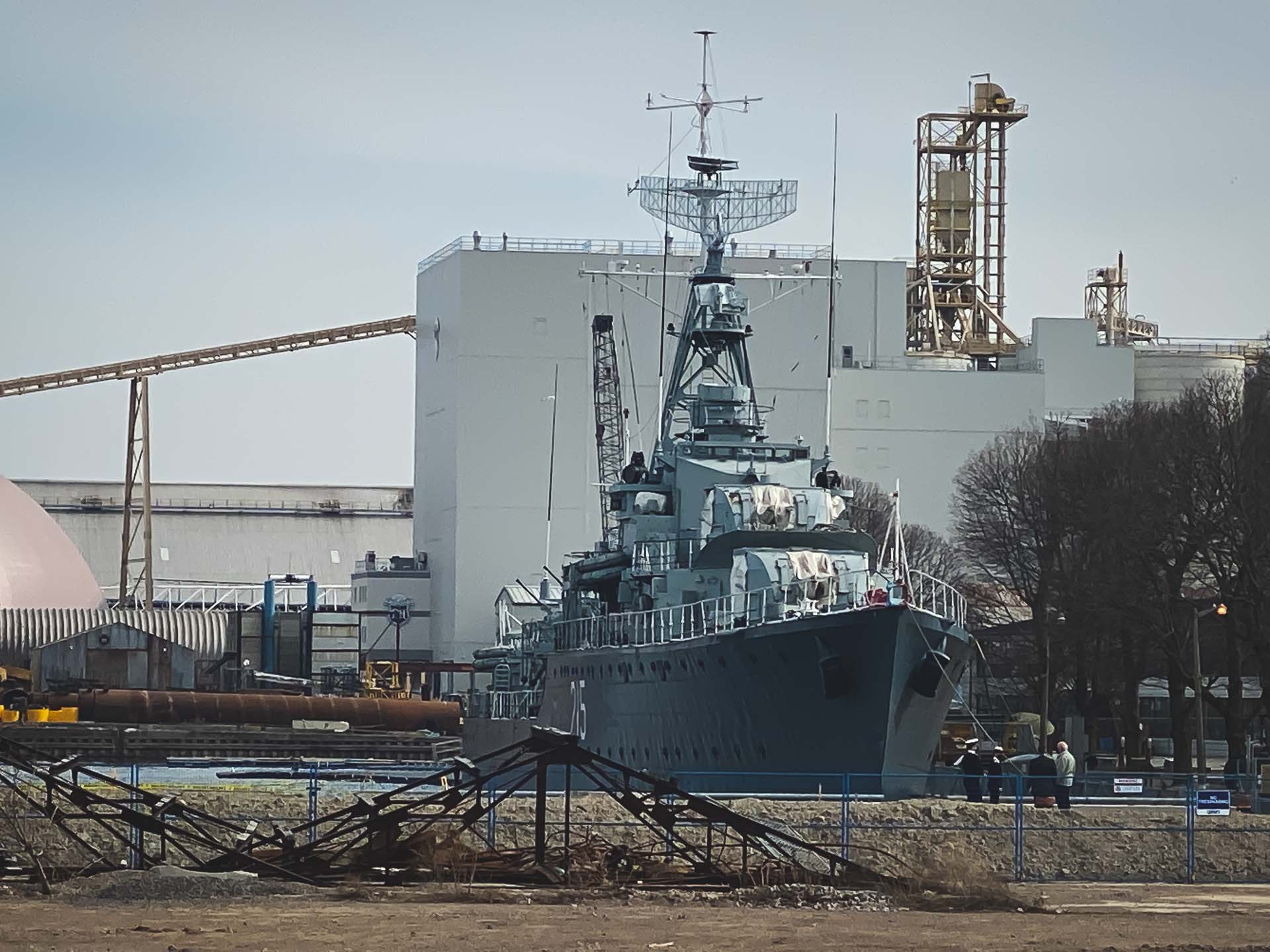 While you are at the waterfront, head over to the HMCS Haida. This floating museum highlights Canada's wartime naval history. The HMCS Haida was launched in August 1942 and served in World War II, the Korean Conflict, and the Cold War.
Known as Canada's most fightingest ships, guests can explore its historic decks, complete with displays showcasing the HMCS Haida's valiant battles. Put yourself in the shoes of a crew member of the Royal Canadian Navy.
Admission is just $3.90 per adult, with those under 17 years of age entering free.
Fish and Chips at Hutch's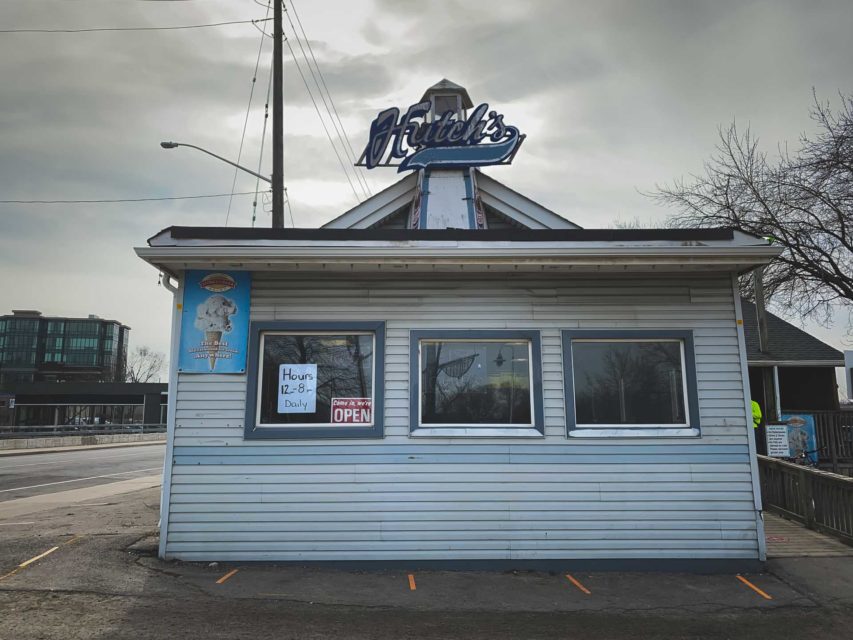 While at the waterfront, there are a few stops to grab a bite to eat with a range of food available to suit all tastes and budgets. From the Waterfront Grill and ice cream at Scoops, a top pick includes Fishers Pier 4 Pub and Grub, which is famed for its pub fare and cold pints as well as its friendly staff. Another top recommendation and my personal favourite since I was a kid is Hutch's for fish and chips.
Hamilton Farmers Market
Established in 1837, the Hamilton Farmers Market is a year-round market that is one of the oldest landmarks in the city. With more than fifty vendors selling everything from fresh meat and fish to local artisan products and handmade goods from across Canada. It is located beside Jackson Square and the Hamilton Public Library, right in the heart of downtown.
Hiking Trails
There are so many hiking trails in and around Hamilton, it is an outdoor lovers' dream.
Boasting over 6000 acres of forests, the Dundas Valley Conservation Area is massive with more than 40 km of hiking trails. The main hiking trails are the Bruce Trail, the Main Loop Trail, and the Hamilton to Brantford Rail Trail.
Main Loop Trail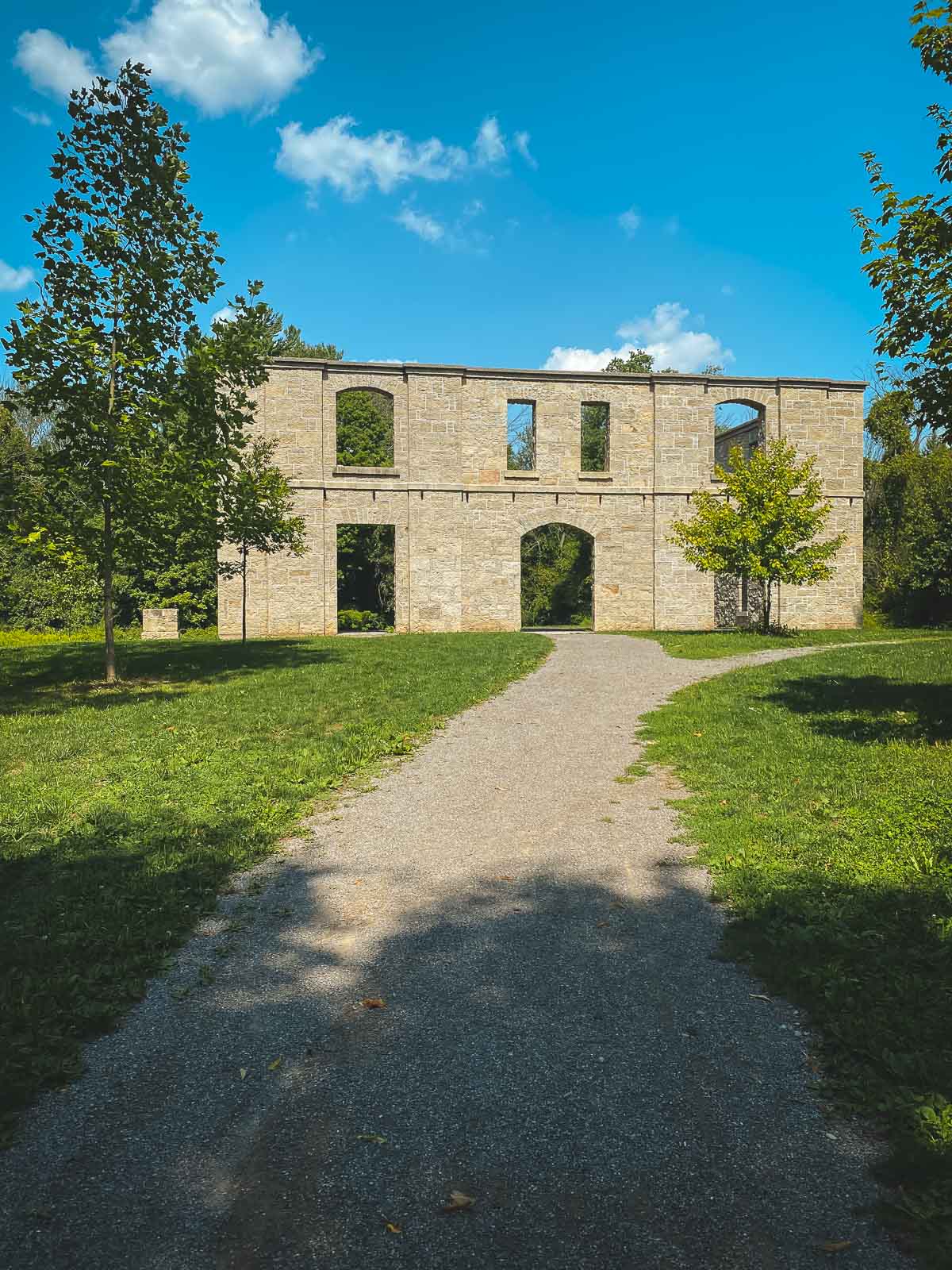 The Dundas Valley Trail Centre is the start of the loop trail and an easy place to start your hiking. At just 3.4 km there is a lot to see with ruins, an orchard, and great views of the valley. There's a replica of the old train station and the Trans Canada Trail runs right through it. You'll see a lot of cyclists and there are mountain bike trails here too. There is also a place to pick up snacks or ice cream for a cool treat after your hike.
Bruce Trail
It's a bucket list goal for many an Ontario hiker to hike Canada's longest footpath. Stretching from Niagara to Tobermory, the Bruce Trail passes right through the Dundas Valley.
Hamilton to Brantford Rail Trail
This trail leads to the Hubs of Ontario and is an excellent path for hiking and cycling along the old railway lines. We ridden this path from Brantford to Ancaster and it is awesome.
Hamilton Waterfalls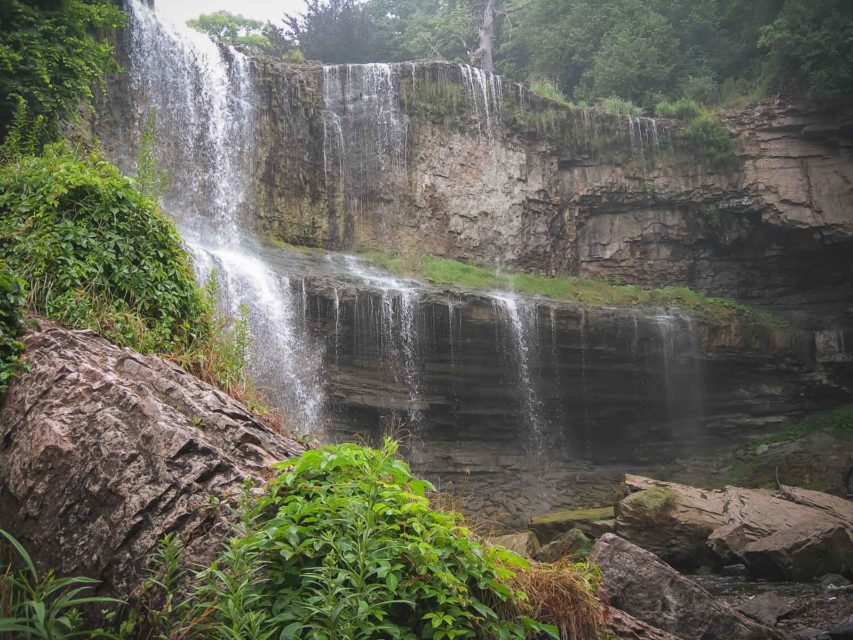 Hamilton is often referred to as the 'Waterfall Capital of World' with more than 100 waterfalls right at its doorstep chasing waterfalls has become one of the top Hamilton experiences.
A visit to see the waterfalls in Hamilton would not be complete without a trek to see Webster Falls. Standing at 22 meters tall, it has a classic plunge pool-style waterfall. While there, don't forget to walk across the stunning restored cobblestone bridge. 
Spencer Gorge Conservation Area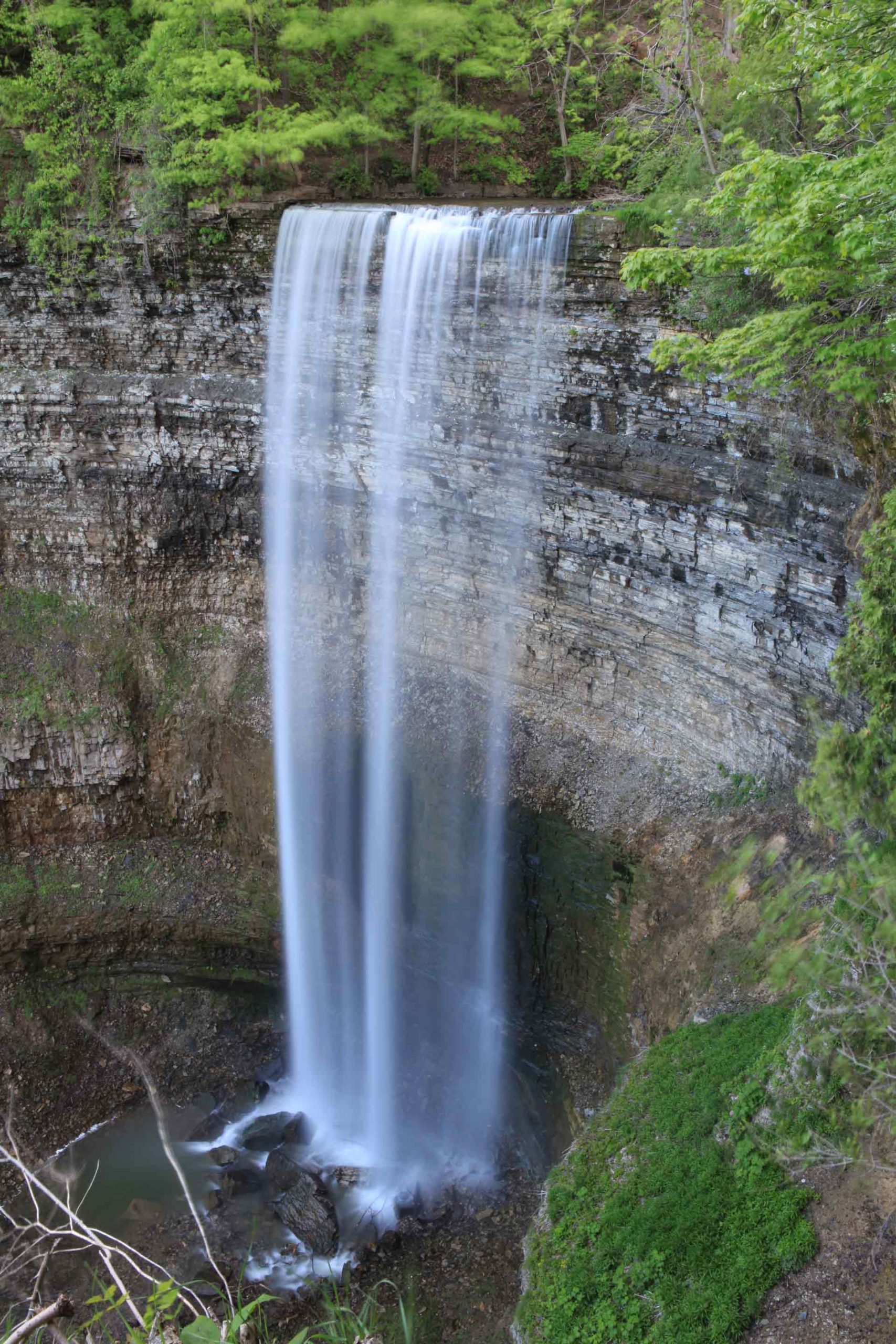 Spencer Gorge Conservation Area is definitely the star attraction. Housing two of its most famous waterfalls, Tews Falls and Webster Falls, this is a popular hike that also houses Dundas Peak showcasing the beauty of the Dundas Valley
Tews Falls is possibly the most famous located in the Spencer Gorge Conservation area. Towering at 41 meters high it is only a few meters shorter than Niagara Falls. Another popular route is Devil's Punchbowl Lookout or you can head to the Chedoke Waterfalls and Creek that runs through the west side of Hamilton. Perhaps one of the most incredible waterfalls is the Albion Falls, with a width of 18 meters.
Art Gallery of Hamilton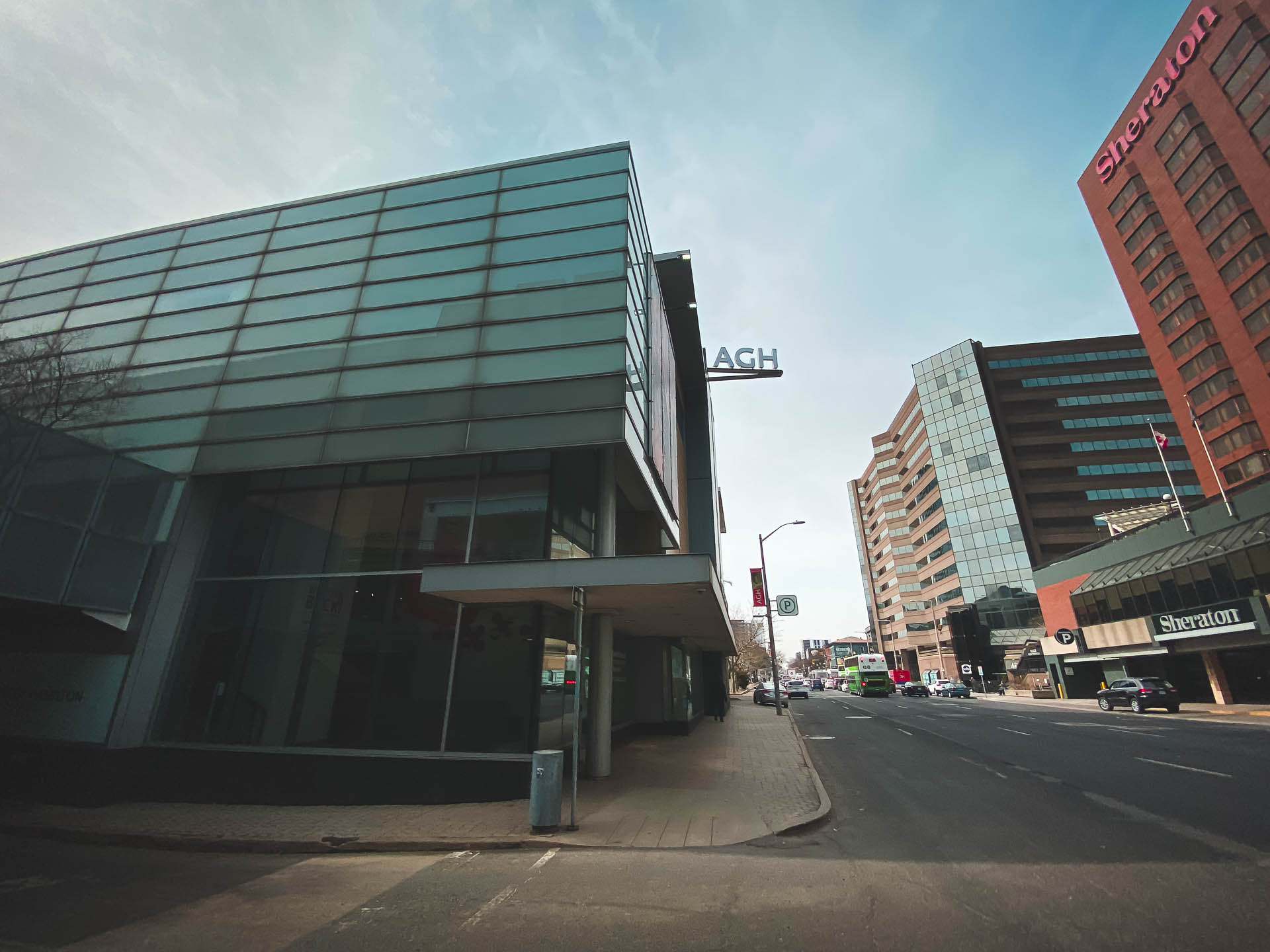 The Art Gallery of Hamilton was founded in 1914 and is the oldest and largest Art Museum in southern Ontario. Its permanent collection is recognized as one of the finest in Canada, with a mix of Canadian historical, international and contemporary art. It boasts a collection of over 10,000 works of art include pieces by Alex Colville, Tom Thomson, the Group of Seven, Emily Carr, and Tyler Tekatch.
Entrance to the Art Gallery of Hamilton is free for Gallery Level 2 and the Jean and Ross Fischer Gallery courtesy of Orlick Industries. To access the special exhibitions on Gallery Level 1 admission is $15 per adult and $10 for children, kids under 5 are admitted for free.
Canadian Football Hall of Fame and Museum
Yes, Canada has its own football league and you can learn all about it here. (for those who are not Canadian reading this post) Located at Tim Hortons Field which is home to the Hamilton Tiger-Cats football team, the museum celebrates everything Canadian football. It's a must-visit for football lovers.
Nighttime Activities in Hamilton
Hess Village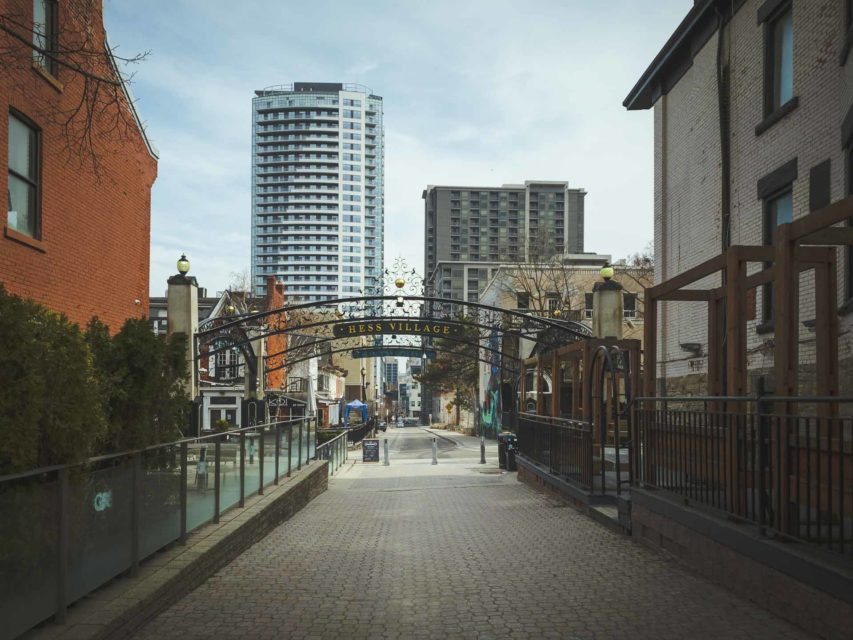 If you are looking for something to do at night, head down to Hess Village. Hess Village is a pedestrian area filled with patios, live music, restaurants, and bars. It is the place to hang out.
Theatre Aquarius
I have been to productions at Theatre Aquarius and the talent is top-notch. It is a professional theatre located downtown Hamilton in the Dofasco Centre for the Arts. If you want to check out live theatre without breaking the bank like on Broadway or Toronto, check out what shows are going on here.
And these are our favourite things to do in Hamilton, Ontario. Do you live near Hamilton? Have you hiked the Bruce Trail? Let us know if the comments about some other top attractions.
Like what you read? Save it to Pinterest.
Read next: