Kingston is often overshadowed by the larger Ontario cities of Toronto and Ottawa but this waterfront city has plenty to brag about. Located on the Saint Lawrence River and Lake Ontario, it is also home to the Rideau Canal. With so many outdoor experiences plus an excellent nightlife and music scene, Kingston is one of Ontario's most exciting destinations.
Whether you've lived in the province your whole life or you're just visiting, Kingston is worthy of a spot on your list of must-visit destinations in Canada. And once we share all the things to do in Kingston with you, you'll agree!
Things to do in Kingston, Ontario
Although it's often overlooked in favor of its more famous neighbors, Kingston is renowned for its natural beauty and outdoor recreation, well-established arts culture, and rich and storied history rooted in military ties.
Search for Hotels and Apartment Rentals
Kingston is also one of the oldest cities in the entire country, a major freshwater sailing destination, and well-known for hosting dozens of unique festivals and other special events throughout the year.
Fort Henry
If you're a history buff, one of the best things to do in Kingston, Ontario is to visit Fort Henry. It was built during the War of 1812 to protect the naval shipyard. In 2007, Fort Henry was designated a National Historic Site.
Book a Haunted Tour of Fort Henry to learn of the dark past of this haunted fortress.
The views at Fort Henry are reason enough to visit, as it's strategically elevated on a point near the edge of Lake Ontario overlooking the mouth of the Cataraqui River. However, there are plenty of things to do at this national historic site. Visitors can witness the uniformed Guard's rifle firings and artillery shows, watch a garrison parade, and take self-guided Fort Henry walking tours. There's also a restaurant and gift shop on site.
Kingston Penitentiary
The country's oldest maximum security prison — and certainly one of the most infamous — the Kingston penitentiary, is one of the newer attractions in Kingston. Opened in 1835, the Kingston Penitentiary closed its doors in 2013 and only recently began offering public tours in 2016.
There are a couple of options for visiting the maximum security prison, which is now a designated national historic site. Take the 90-minute standard tour or the 2.5-hour extended tour, where you can step into some of the former inmate cells and learn more about what life was like in the prison.
Note that tickets to both Kingston penitentiary tours often sell out, so buy your tickets online in advance. To make a longer day trip of it, combine your visit with a stop at Canada's Penitentiary Museum across the street.
Tours are offered daily. Standard tours are $35 and extended tours are $80.
Bellevue House
Not all of Kingston's historical attractions have dark roots or military history. Bellevue House is one example, offering something for people interested in both history and architecture.
Canada's first prime minister, Sir John A Macdonald, called Bellevue House home in the 1840s. It is a shining example of early Italian architecture in Canada, with three floors, multiple balconies, and unique details. Guides dressed in 1840s period costumes show visitors around the home and elaborate gardens of this interesting national historic site.
For information on admission fees, visit the Bellevue House website fees page.
PumpHouse Museum
The PumpHouse Museum on the Kingston waterfront offers a fascinating peek inside some of Canada's original waterworks. Take a tour to learn exactly how the first steam-powered pumps brought clean water to Kingston residents and see a large collection of steam engines.
This family-friendly attraction also has a massive collection of model trains, including a multi-level O-scale train! In addition to the trains and steam pumps, the museum offers walking tours of the historic buildings along Ontario Street.
The PumpHouse Museum offers self-guided and guided tours, as well as several children's programs. For more information on hours and admission fees, please see their website.
Agnes Etherington Art Centre
Located on the lovely campus of Queen's University, the Agnes Etherington Art Centre houses over 16,000 pieces of Canadian and European art across eight galleries. Some of the artwork dates back to the 14th century!
The centre opened in 1957 and is widely considered one of the most diverse and vast collections of any university-affiliated gallery in Canada. Agnes Etherington Art Centre is always free of charge, making it one of the best attractions in Kingston Ontario.
Martello Tower
Kingston is home to four Martello Towers. Martello Towers were built between 1810 and 1847 by the British to house artillery. The towers in Kingston are Murney Tower, Shoal Tower, Cathcart Tower, and Fort Frederick Tower. Only the Murney Tower and Fort Frederich Tower are open to the public. There are only 11 Martello Towers still standing and Kingston has 4! Another that we've been to is in Saint John, New Brunswick.
Attend a festival
Kingston Ontario is well-known for its numerous lively festivals and events throughout the year. In any given month, there are several for every interest imaginable. Kingston is a music town and the summer is packed with music festivals to catch a live performance of upcoming bands following in the footsteps of Kingston City Natives, The Tragically Hip.
Some music festivals include Home Grown Music Festival, the Limestone City Blues Festival, and Wolfe Island Music Festival. Foodies should check out the Taste of Kingston and Ontario Craft Beer Week, both held during the summer. Don't miss an experiential performance and Jazz music at the Skeleton Park Arts Festival and Kingston WritersFest and FebFest. You're always bound to find a celebration in winter or summer. Check out Kingston Events.
Walking food tours
Trying the local cuisine is an excellent way to get an authentic feel for destinations. That's especially true in Kingston Ontario, where the vast majority of restaurants, cafes, and breweries are independently- and locally-owned.
Consider taking a walking food tour through downtown Kingston. You'll attend tastings at some of the hottest restaurants, plus you'll get a fresh perspective on some of the city's most beautiful architecture and historical sites, including Kingston City Hall and Springer Market Square.
Trolley Tour
A fun attraction in Kingston is to hop on the Kingston Trolley tour. The one-hour guided tour takes you through Kingston's historic old town where you will learn all about Canada's first capital city. We love tours like this to get acquainted with a city. Plus it's a hop on hop off tour, so you can get out at some of Kingston's top attractions like Fort Henry.
Thousand Islands
Encompassing over 1,800 islands and 80 kilometers along the St. Lawrence River near the Canada-US border, the Thousand Islands are one of the premier destinations when visiting Kingston, Ontario.
The islands range in size from tiny to over 100 square kilometers, and 21 of them make up Thousand Islands National Park. Take a sightseeing tour or dinner cruise to various islands from Kingston, where you can spend the day hiking, wildlife viewing, or simply taking in the sights along the Kingston waterfront.
Cycling Tours
Biking, both on the road and off, is one of the best things to do in Kingston to get outside and enjoy the great Canadian outdoors. The scenery everywhere is absolutely spectacular, whether you stick to downtown paths or go inland and explore some of Kingston's dense forests and rolling hills.
Book a cycling tour of Kingston to explore many of the historic sites such as the Murney Tower, Kingston City Hall, Kingston Waterfront, Kingston Pen and so much. Cycling is a great way to get around one of Ontario's most beautiful destinations.
Lemoine Point Conservation Area
Head out to the stunning hills of the UNESCO-designated Frontenac Arch Biosphere at the Lemoine Point Conservation Area/ bike through the downtown area along Lake Ontario Park, try the popular Kick n' Push Trail, or take the ferry to Wolfe Island and bike through diverse terrain that includes beaches, farmland, and wind turbines.
If you don't have your own bike, consider renting one or taking a tour with one of several local Kingston companies. Check out our guide to Best Cycling Gear and Accessories for Weekend Warriors
Rideau Canal
Rideau Canal is a UNESCO World Heritage Site that spans over 200 kilometers from Ottawa to Kingston. Kingston Mills is one of the best places to see the locks being the site of the first mill on the Rideau Canal. Built in 1784 and features a set of 3 locks.
There are numerous options for shorter paddling routes along the Rideau Canal. It's also far less windy than Lake Ontario, which makes it ideal for beginners.
Paddling
Being that Kingston is situated near no less than three bodies of water, kayaking and standup paddleboarding (SUP) are popular activities for someone to get out on the water.
The Kingston waterfront stretches out over eight kilometers and has several access points for launching your kayak or SUP. Paddling here offers views of some of the city's most iconic landmarks, including Kingston City Hall, Fort Henry, and the Kingston Penitentiary.
The Thousand Islands area also offers an abundance of paddling adventures. For a memorable overnight trip, consider camping or renting a houseboat, then taking a kayak tour with 1000 Islands Kayaking.
Kingston City Hall
One of the most photographed sites in Kingston is its beautiful City Hall. Located across from the Visitor's Centre and Confederation Park, this Canadian National Historic Site offers guided tours of the building that dates back to 1844.
Visit the waterfront Lake Ontario Park, shop the public market at Springer Market Square — and in the winter, go ice skating
Martello Alley
You don't necessarily have to partake in some sort of adrenaline-pumping outdoor recreation to enjoy Kingston. The downtown streets are extremely walkable and scenic with the waterfront, historic limestone buildings, and green trees everywhere. Martello Alley is a unique attraction in Kingston modeled after a classic French scene with a courtyard, balconies, and artists' works on display in the small alley. This artist collective is a wonderful experience to peruse local ar local art and support the local economy.
Go Shopping on Princess Street
Princess Street is the main shopping street in Kingston. In fact, it was once called Store Street. There are dozens of charming shops line Princess Street. The street runs from downtown to the waterfront. Make your way down to Ontario Street after shopping which is home to numerous patios that overlook the Kingston waterfront.
Fun facts about Kingston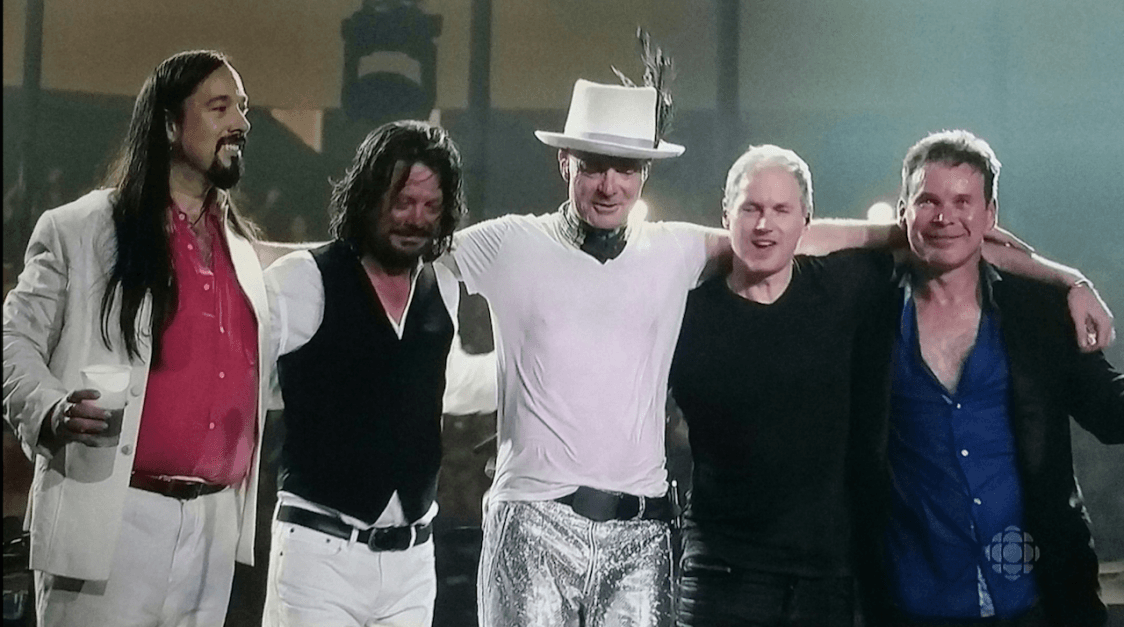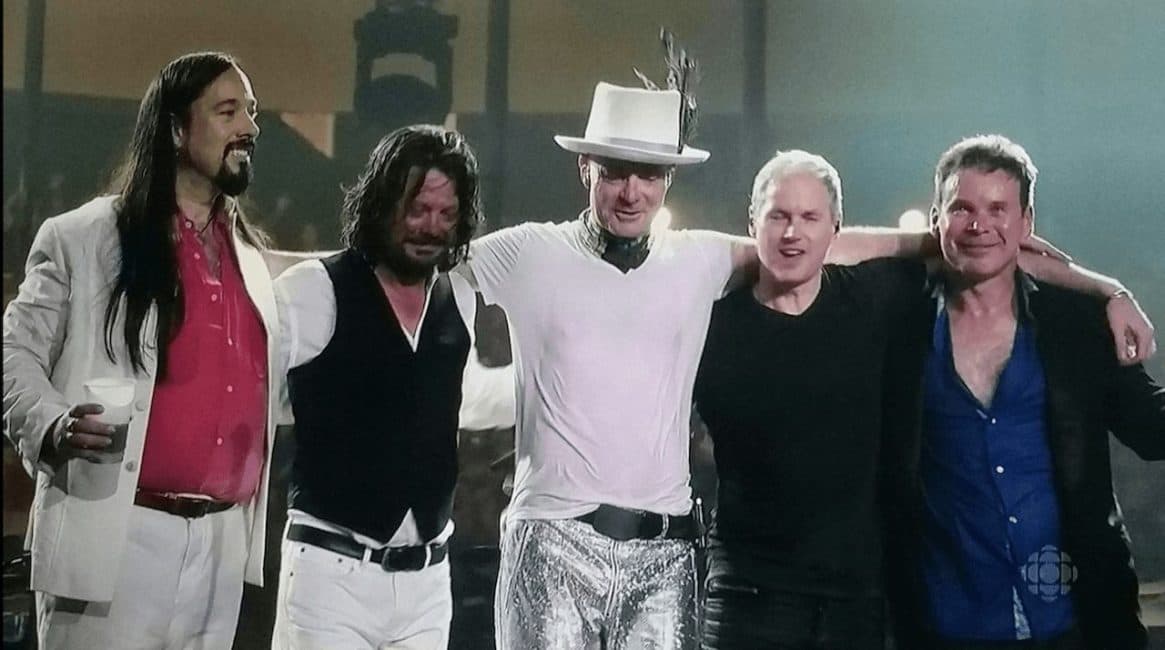 With so much geographical diversity and complex history, there are many fascinating things about Kingston.
Kingston was actually the very first capital city of Canada when it was still known as the United Providence of Canada in the mid-1800s.
Kingston's nickname is the "Limestone City" because local limestone was used to construct much of the town. Many of those 1800s-era limestone buildings are still in excellent condition today. The reason limestone was used in building much of Kingston is because a large fire destroyed a significant portion of the city in 1840. From then on, building with wood was banned.
Kingston is home to the beloved Canadian Rock Band, the Tragically Hip and their last performance took place in Kingston with all of Canada watching. Read all about it here.
How to Get to There
The best way to get to Kingston Ontario is to drive. Kingston is located 3 hours East of Toronto along highway 401. And 2 hours west of Ottawa. If you don't have a car, you can check for car rental prices here.
You can also take the train to Kingston. Via Rail has departures from Toronto, Montreal, and Ottawa.
So, there you have it — 12 fantastic things to do in Kingston, Ontario! It's certainly one of the most exciting destinations in Ontario to visit. So what did we miss, is there a favourite attraction that you'd like to add?
If you enjoyed this post, share it on Pinterest for future Canadian travel planning.
Read more about travels in Ontario
Photo Credits: It's been a while since we've been to Kingston and couldn't find our photo library, so thank you Wikimedia.
1. Boardhead, CC BY-SA 3.0, via Wikimedia Commons
2. John Marino from Pittsburgh, USA, CC BY-SA 2.0, via Wikimedia Commons
3. Illustratedjc, CC BY-SA 4.0, via Wikimedia Commons
4. Paul Mackenzie xxx, CC BY-SA 3.0, via Wikimedia Commons.
5. KingstonianW, CC BY-SA 4.0, via Wikimedia Commons
6. Laslovarga, CC BY-SA 4.0, via Wikimedia Commons
7. Pierre André, CC BY-SA 4.0, via Wikimedia Commons
8. Ad Meskens, CC BY-SA 3.0, via Wikimedia Commons
9. D. Gordon E. Robertson, CC BY-SA 3.0, via Wikimedia Commons
10. Andrew MacKinnon, CC BY-SA 3.0, via Wikimedia Commons