Dave and I have been to Niagara on the Lake so many times, I can't believe I haven't written about it yet. While it is often overshadowed by Niagara Falls on the international stage, Niagara on the Lake is an Ontario favorite. I think everyone I know has had a romantic getaway or girls' weekend at Niagara on the Lake.
If you are planning a weekend getaway or a visit to Ontario and want to see Niagara Falls, make sure you add Niagara on the Lake to your itinerary. Wondering why? Check all of these things to do in Niagara on the Lake to see why it should be added to every Ontario travel itinerary.
Note: Ontario, Canada is slowly opening up after COVID-19 some restrictions may apply so be sure to check when hotels, restaurants, and stores will open before booking any accommodation.
Things to do in Niagara on the Lake
Located on the shores of Lake Ontario at the mouth of The Niagara River, Niagara on the Lake is a lovely historic small town in Ontario. It was the first capital of Upper Canada (Ontario) and it played a large roll in the War of 1812.
Located an hour and thirty minutes from Toronto, it's a popular weekend getaway for Torontonians and with good reason. It's a place to sit back and relax while mixing in a bit of fun, adventure, and a walk through history.
Let us take you on a tour of the charming heritage district and Niagara Parkway area to make the most of your stay when you visit Niagara on the Lake.
Ride the Whirlpool Jetboat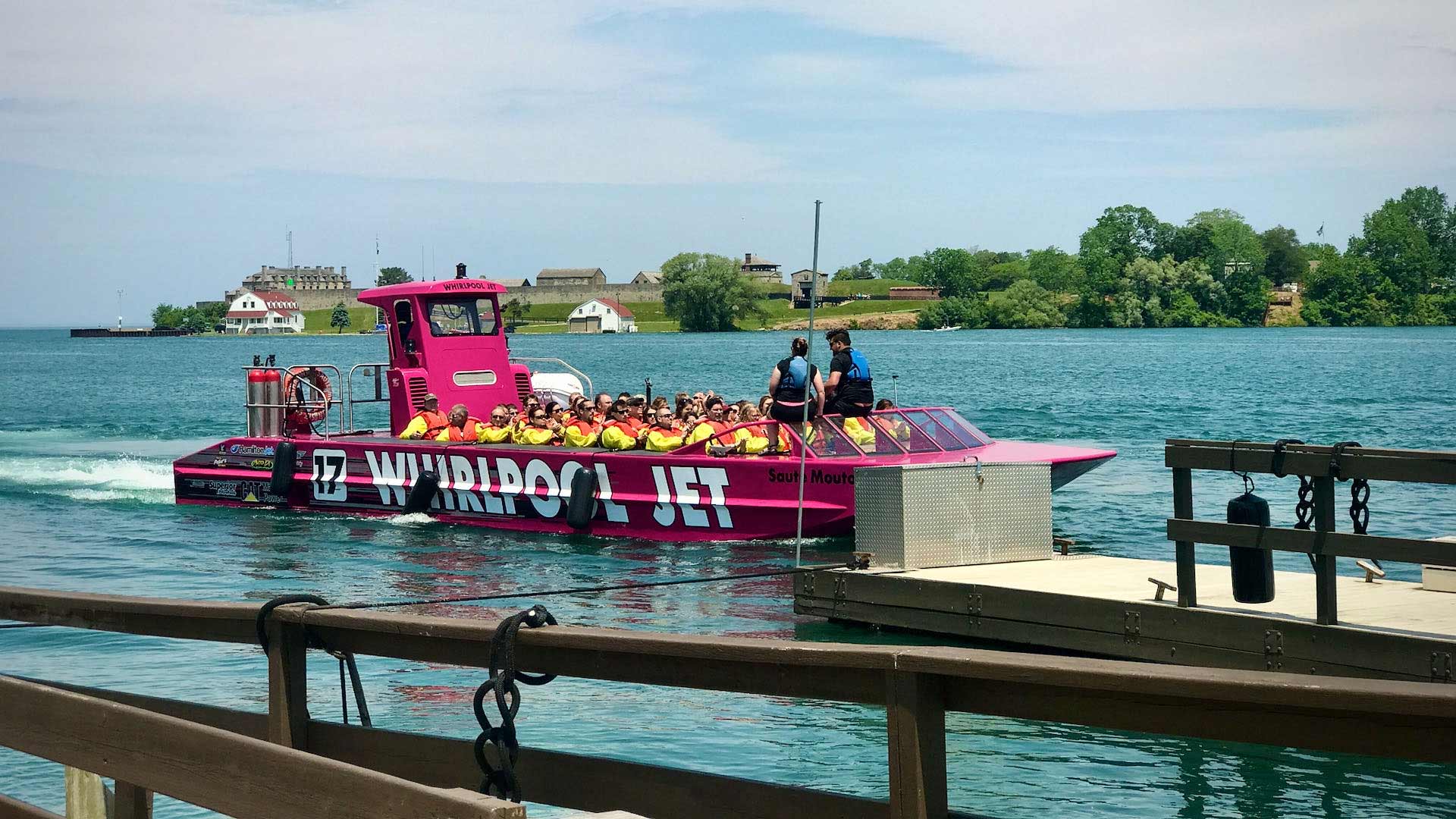 I know I said it was a place where you can sit back and relax, but let's start off with our favorite thing to do in Niagara on the Lake, and that is to ride the whirlpool jetboat.
You can go wet or dry as you take this amazing thrill ride up the Niagara Gorge to the Niagara Whirlpool through class 6 rapids. We have done both and truthfully, we enjoyed dry better. We could take photos and videos and really see the power of the Niagara River. Wet was definitely a thrill, but the water was a bit overwhelming. They do supply rain protection, and make sure you have a waterproof camera.
Tour the Vineyards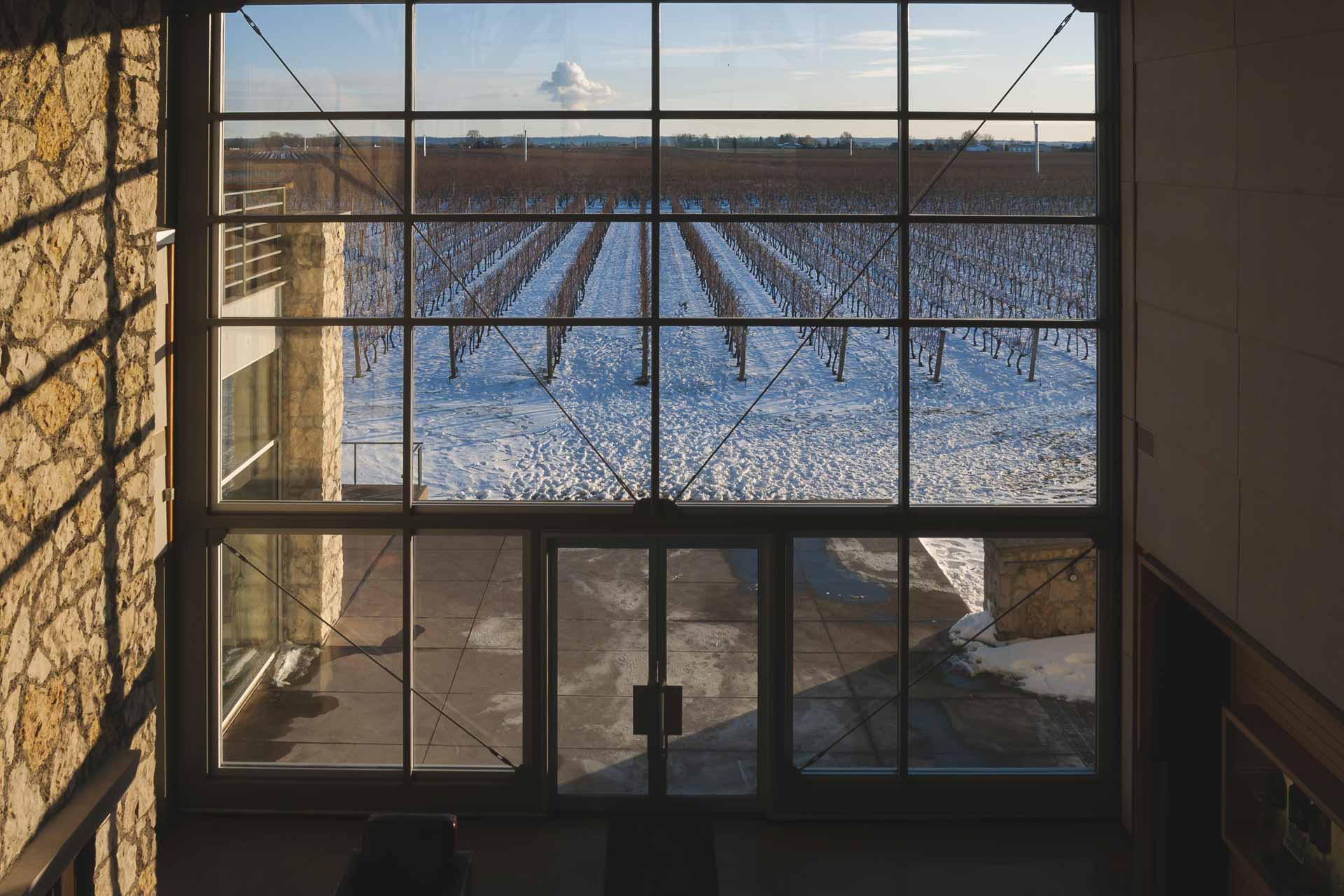 Niagara on the Lake is Ontario's premier wine country with world class vineyards such as Peller Estates, Inneskillin, Reif and Trius on the list. (just to name a few) A visit to Niagara on the Lake wouldn't be complete without going on a wine tour and wine tasting.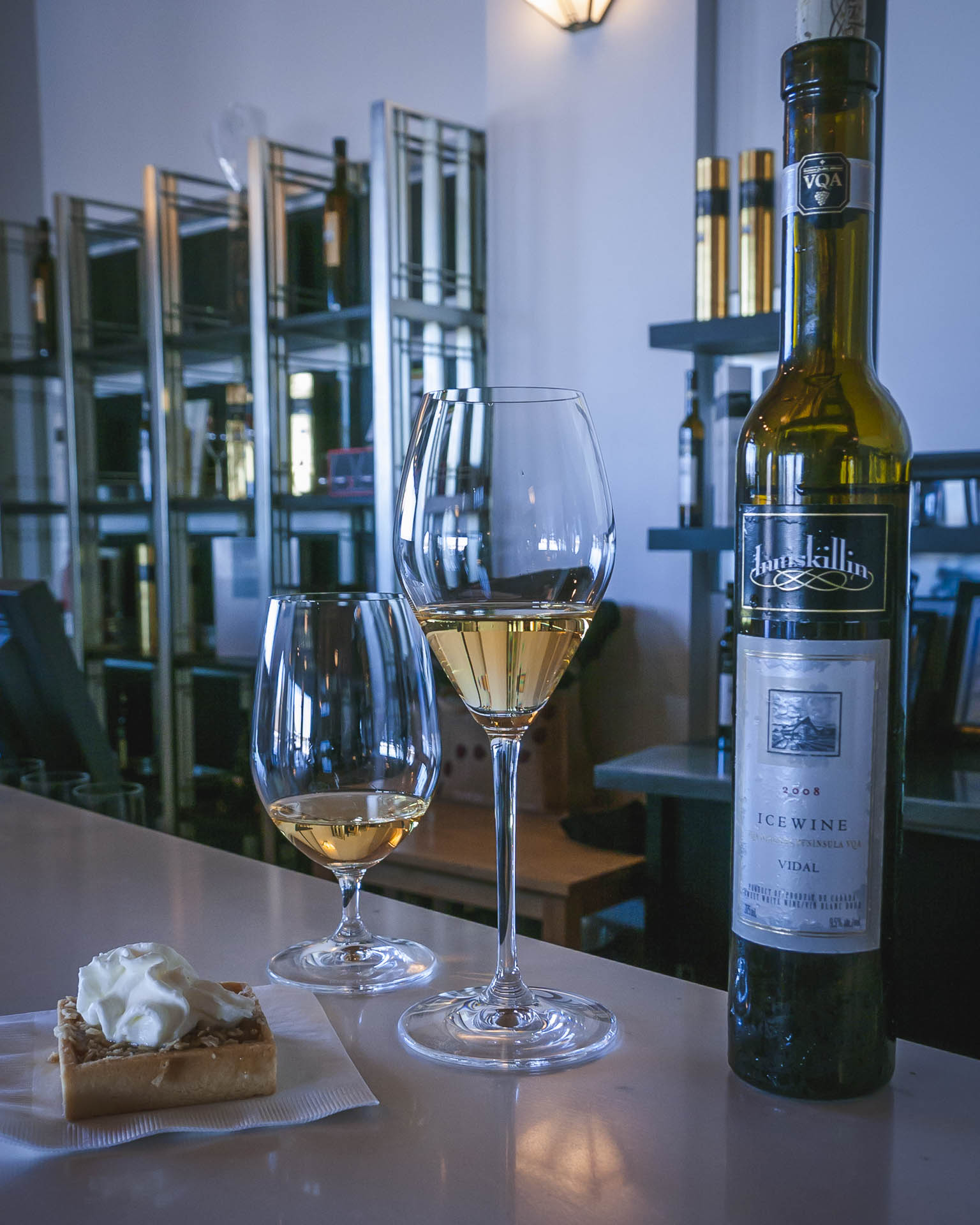 We have ridden our bikes through the area and driven our cars, but there is something much sweeter when we have a chauffeur driving us around to enjoy a wine tasting at several of the Niagara wineries. (That chauffeur being my dad:)
There are some wine tours to consider when booking in the Niagara Region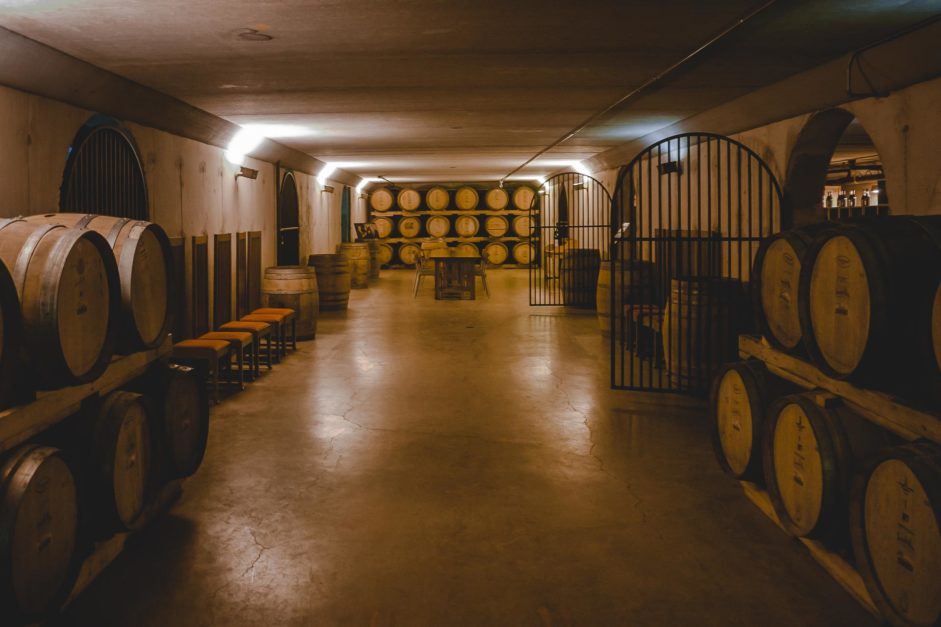 Niagara on the Lake half day winery tour – This half-day tour takes you to 4 wineries with wine tastings including ice wine. Plus a visit to a craft brewery where you'll taste 3 craft beers. Transportation, water, and a charcuterie board are included.
This delux wine tour includes a lunch option – Enjoy a 5-hour tour with tastings at Chateau des Charmes Winery, wine and ice wine tasting at Inniskillin Winery, and a 2-course lunch at Queen's Landing with panoramic river views of the Niagara River. Includes free time to explore the vistas of Niagara-on-the-lake.
While a wine tour is great, there are a few specialty wineries that you should visit to make the most of your stay.
Try Ice Wine at Inniskillin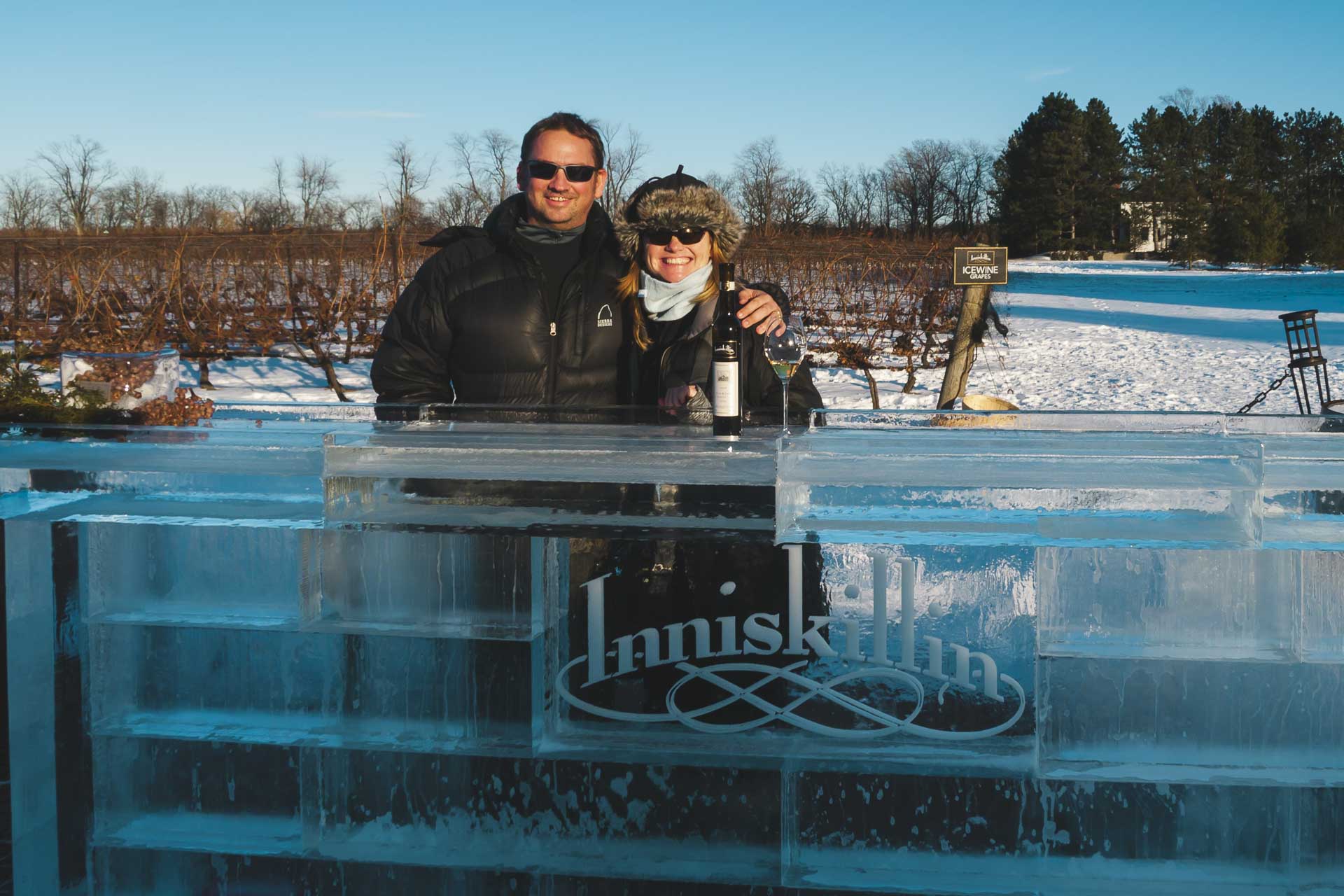 I wasn't a fan of ice wine until I had a proper tasting experience at Inniskillin. I learned that sipping ice wine has a lot to do with the glass. And it is all about the pairing.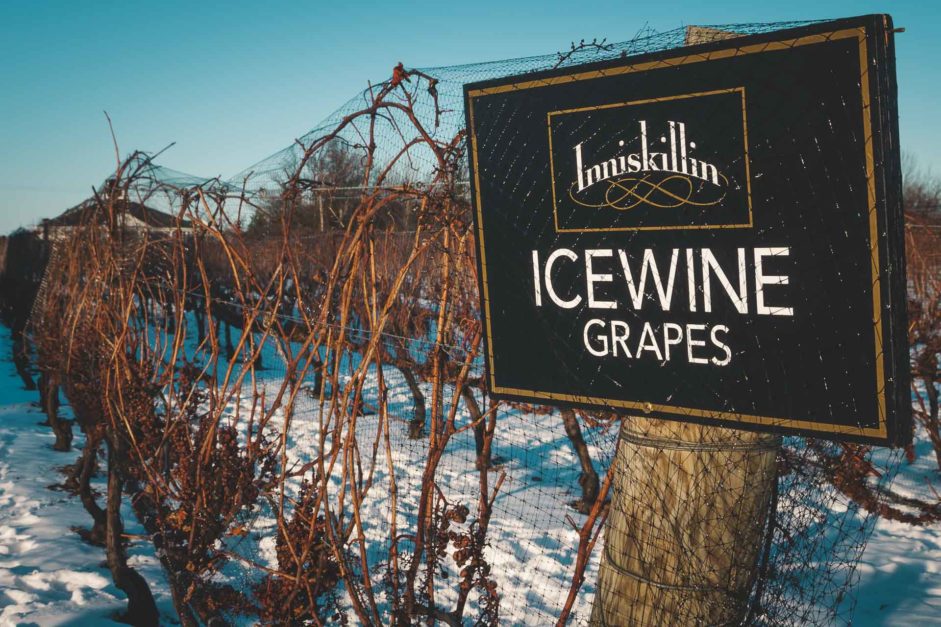 I always thought that ice wine was to be had with desert, but when paired with savoury foods like, wait for it….scallops was perfect.
Peller Estates Igloo Lounge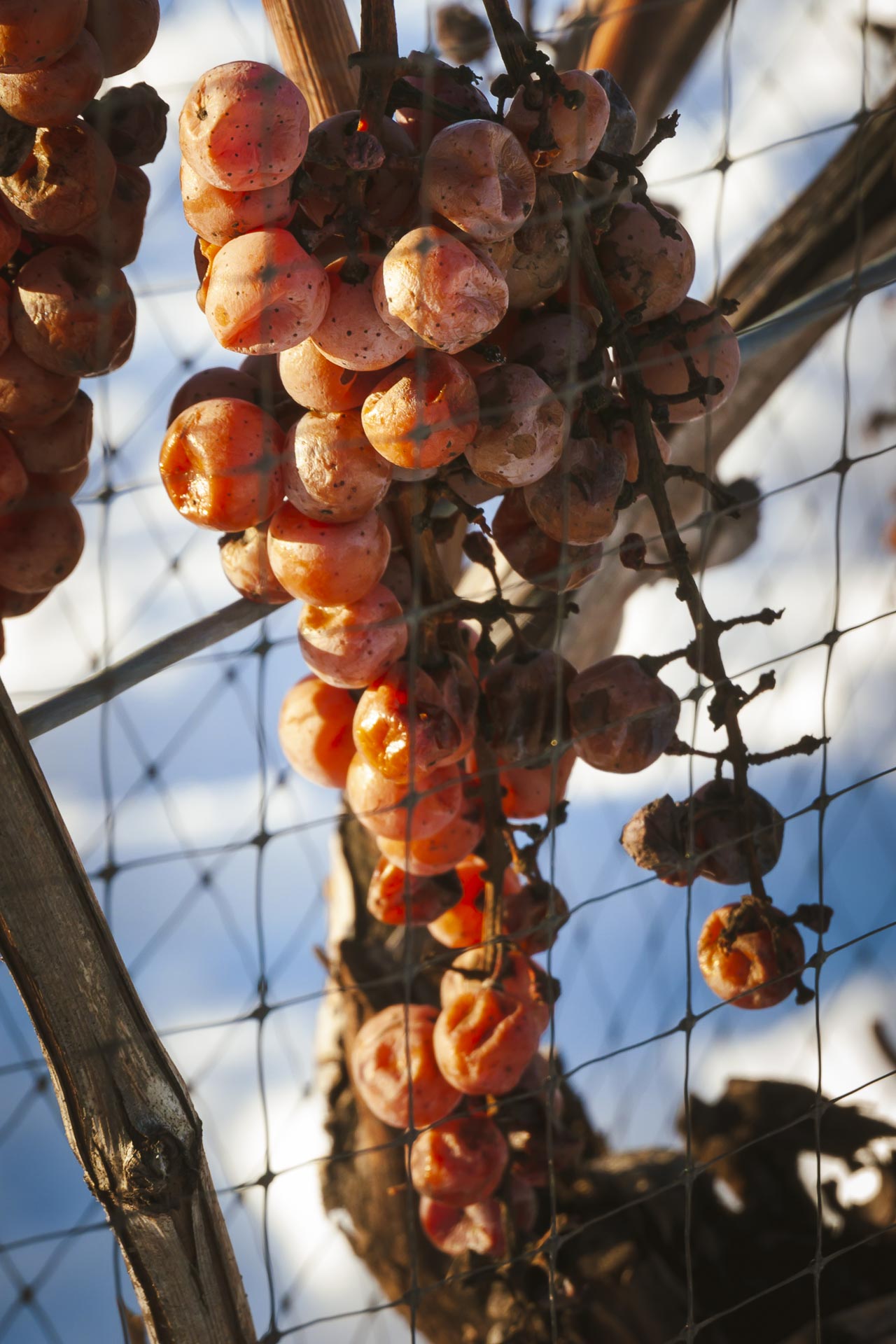 There is nothing more Canadian than drinking in the cold and Peller Estates has captured that beautifully with their The 300 sq. ft. igloo lounge. Step into the minus 10 degrees Celsius lounge in a parka to sample Ice Wine the way it was meant to be.
See the Great One's Vineyward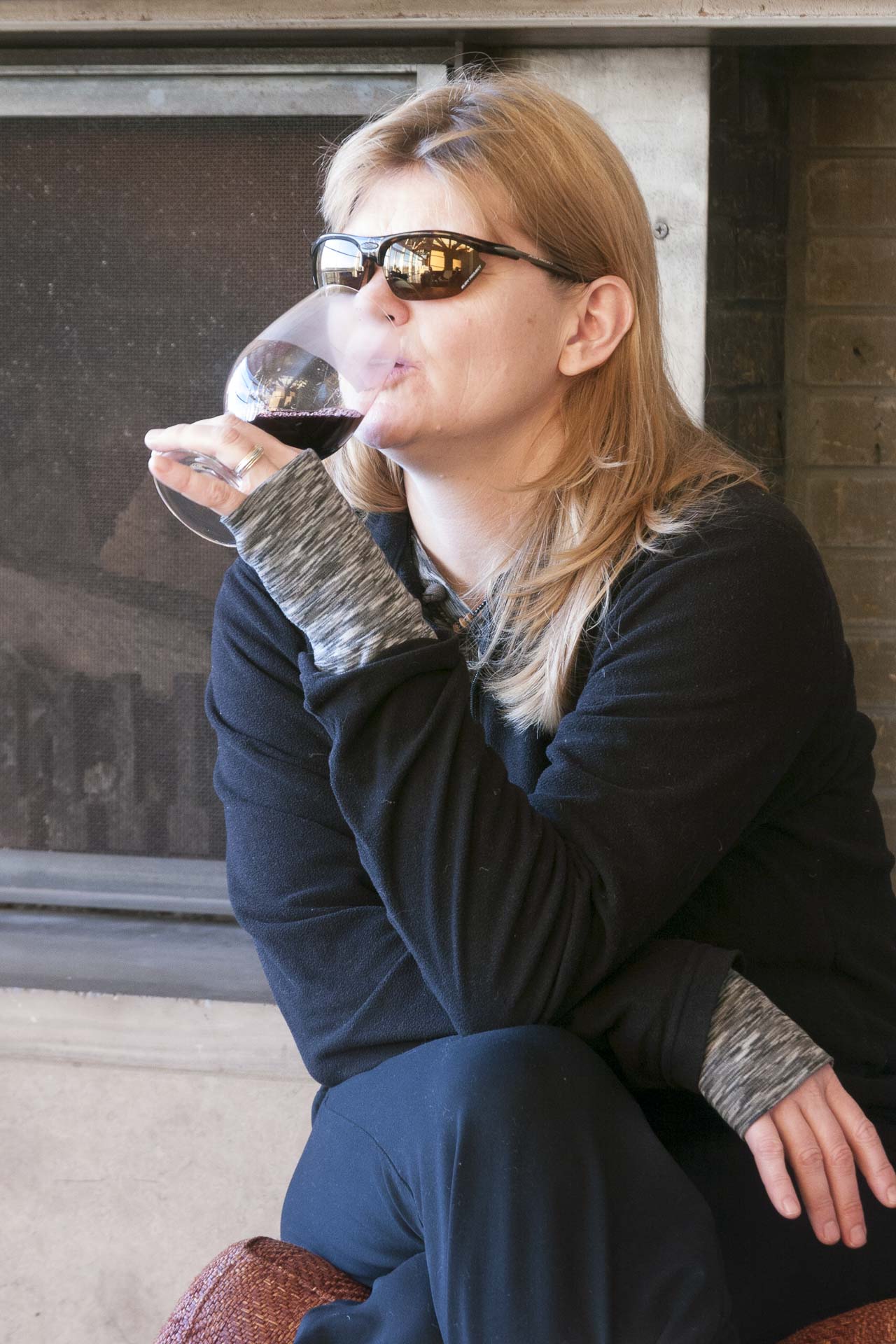 The greatest hockey player who ever lived has a vineyard in Niagara on the Lake. While it is not our favourite wine, a visit to the area wouldn't be complete without stepping into sample No. 99. You can also enjoy Canadian whiskies, spirits and beer here. It's a lovely setting and yes, there is a hockey rink on the property.
Jackson-Triggs Amphitheatre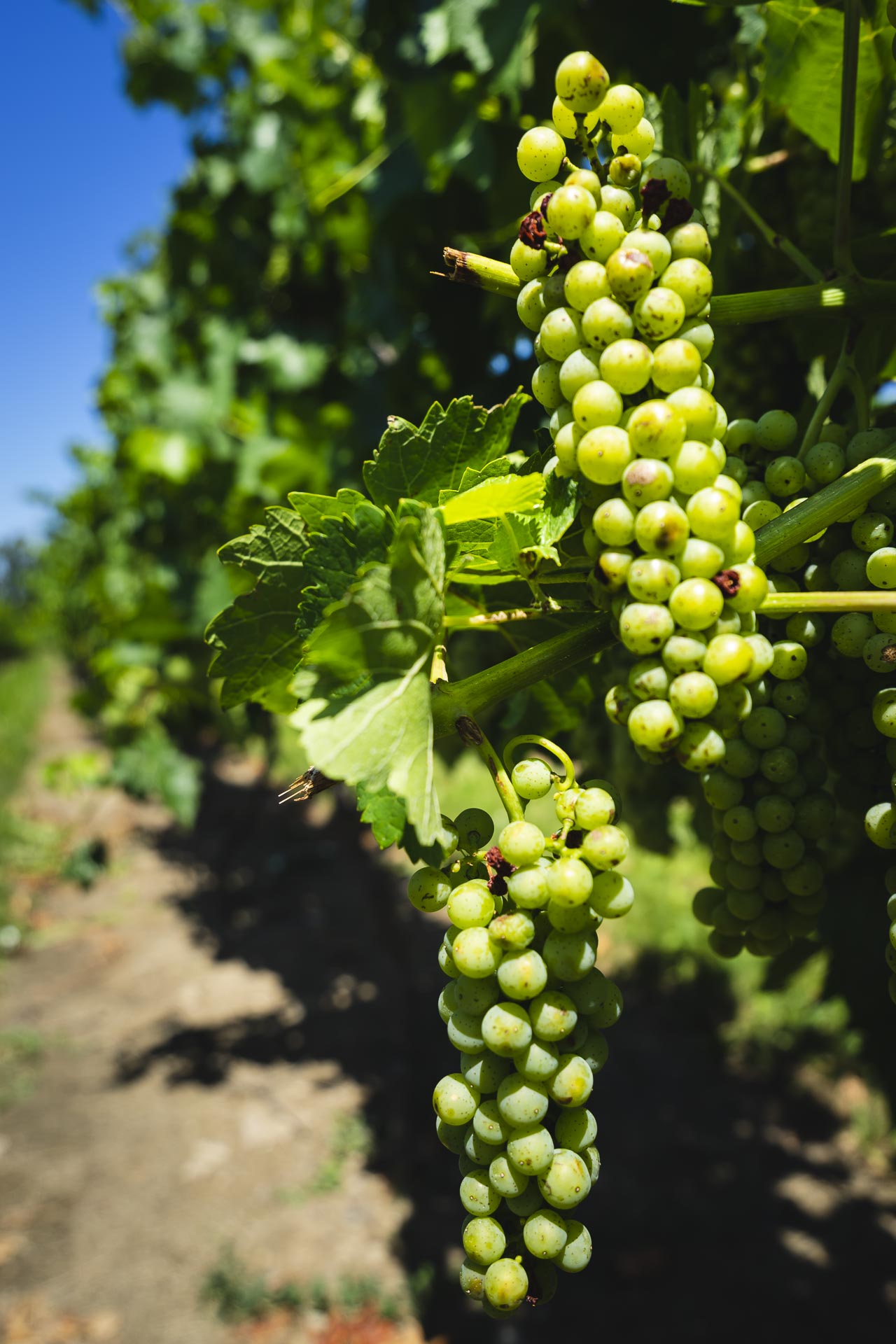 Each summer, Jackson Triggs opens up its amphitheatre to showcase live Canadian performances under the stars. Shows are on hold until after COVID and there is a bylaw threatening to close this down, but let's hope it continues when everything is back to normal.
Tour Heritage District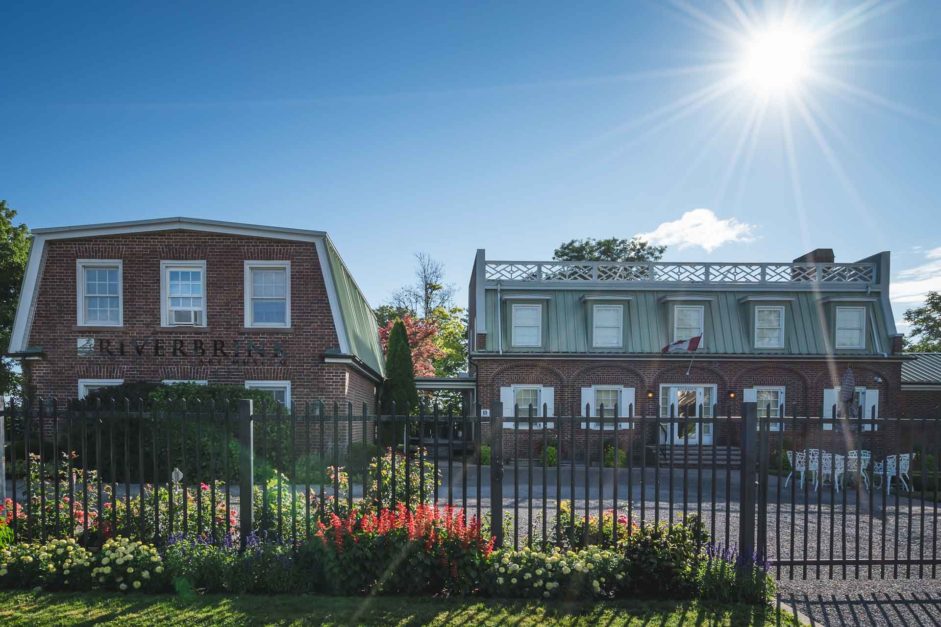 Niagara on the Lake's Heritage District is the place to be. Lined with restaurants, BnBs and boutique shopping, strolling Picton and Queen Street is like stepping back in time.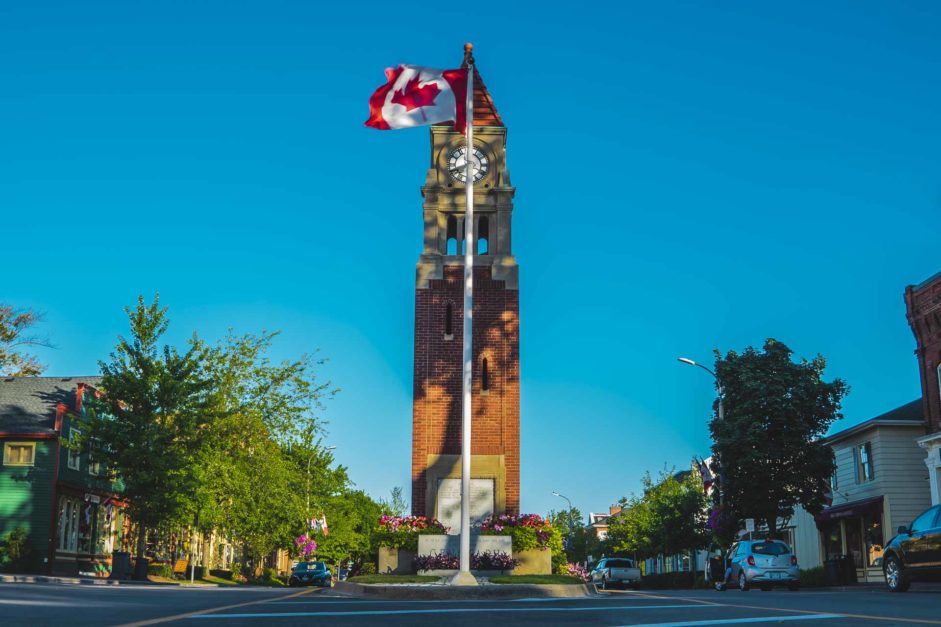 Historic Buildings line Queen Street, Prideaux Street, King Street and Front Street. It's an easy walk around town, so take a walking tour to admire the Victorian architecture of the mid 19th century. Some not to miss landmarks are are St. Vincent de Paul Roman Catholic Church sign back to 1834, the Clock Tower Cenotaph memorial located on Queen Street, and Masonic Hall.
Stroll Along Queenstreet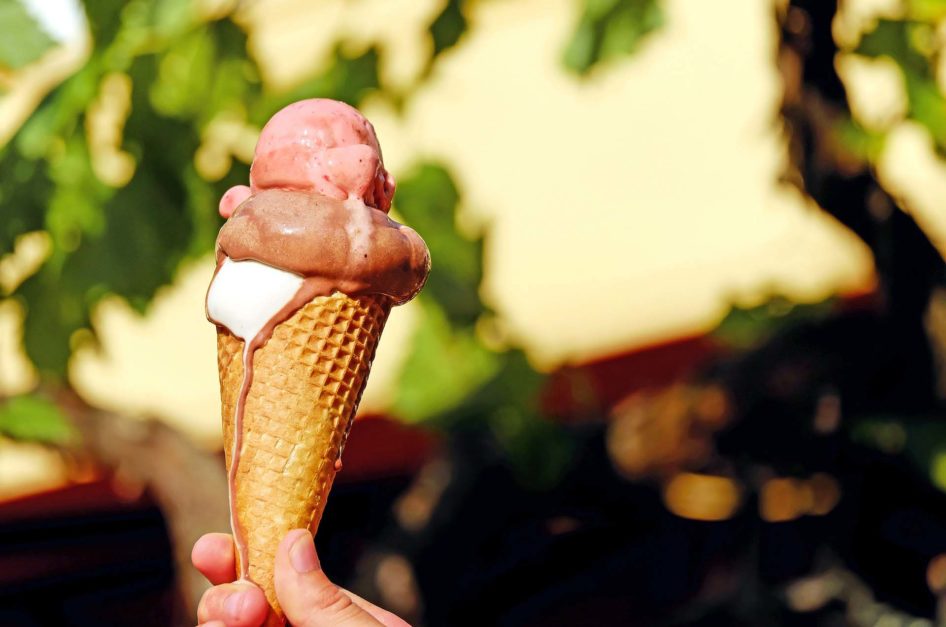 While strolling the streets pop in to Cows Ice Cream for a treat and then continue to browse the tourist shops selling everything from fudge . There is something about small towns in Ontario. Whenever Dave and I visit them, we always feel the need to get an ice cream cone to accompany us on our stroll.
Catch a Show at the Shaw Festival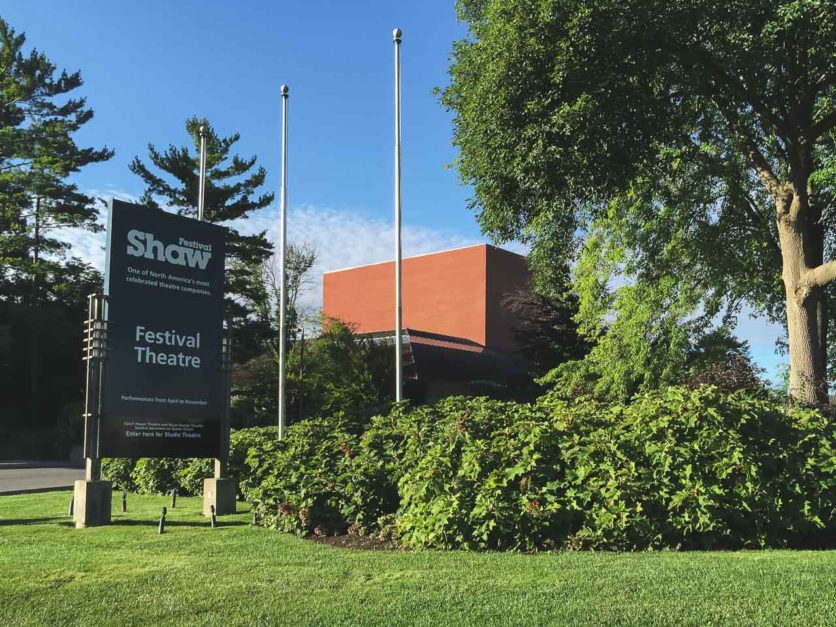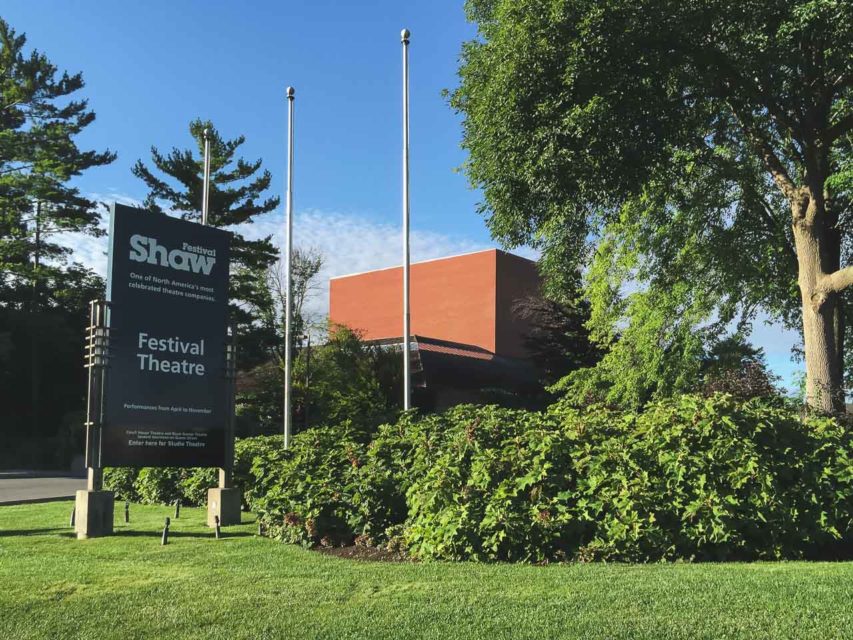 When we went to the Shaw Festival on day trips for school, I never appreciated what an incredible venue I had in my own backyard. The Shaw Festival pays tribute to the Irish Playwright George Bernard Shaw and his works. Each season 8 – 10 plays are performed on Niagara on the Lake's three Shaw Festival stages. With world class actors performing professional productions to more than 250,000 annualy, this is something not to be missed.
Go Hiking or Cycling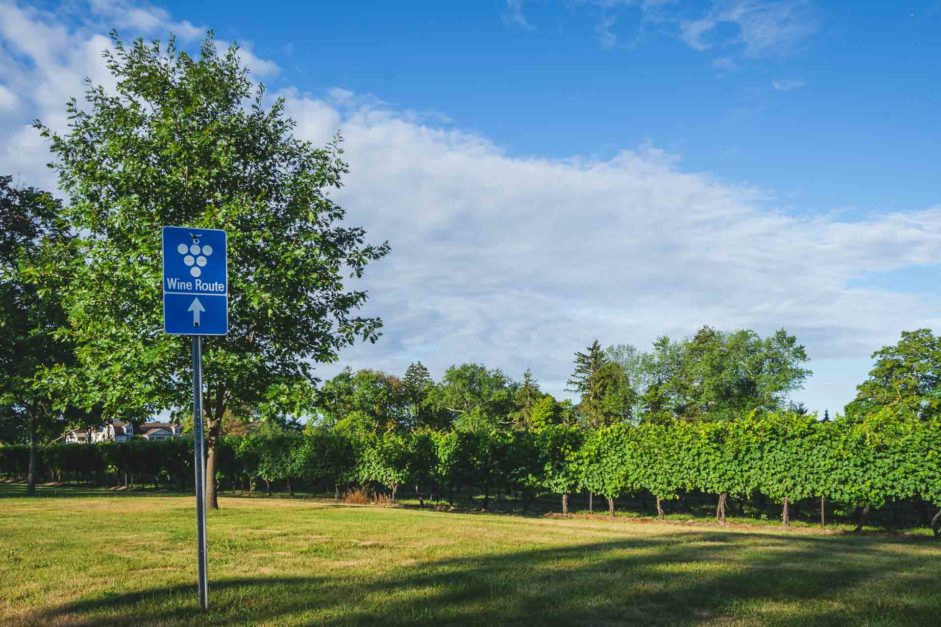 The Two Mile Creek Conservation Area has great walking trails and you can visit a historic site during your hike. A memorial plaque stands at Colonel Butler's Burial Ground. He played a major role in the war of 1812 and was one of the founders of Upper Canada. The actual headstone of Colonel Butler is located on Butler Street in town.
The Niagara River Recreation Trail is another wonderful places to go hiking or cycling. Rend a bike and head out for a ride along the Niagara River. The  53 kilometers (35 miles) trail runs from Niagara on the Lake through Niagara Falls to Fort Erie. Dave and I once rode our bikes from Niagara Falls to Niagara on the Lake and it was a fantastic day trip.
Afternoon Tea at McFarland House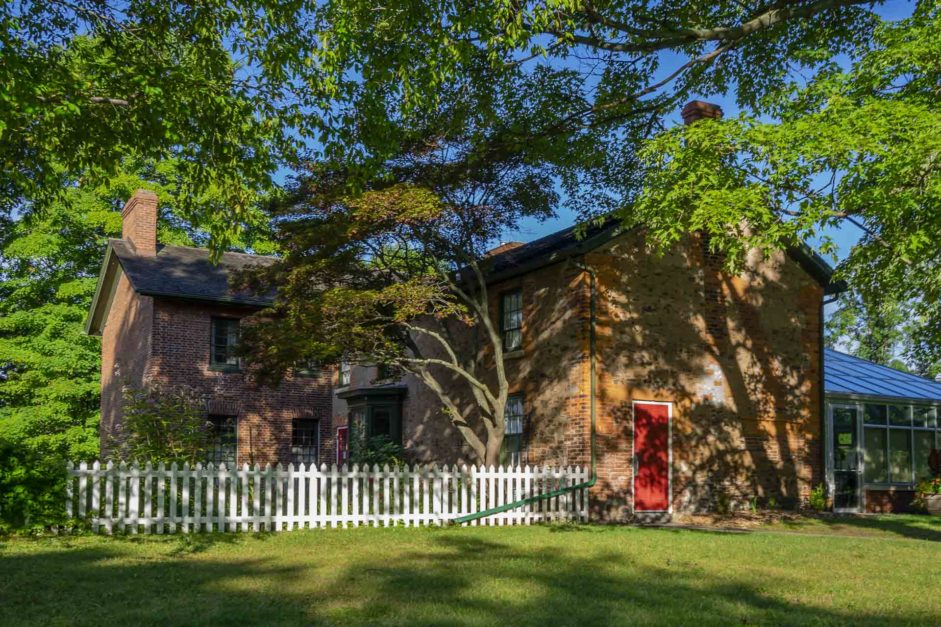 McFarland House is one of the oldest houses in the region dating back to 1800. It has become a popular spot for afternoon tea in the Conservatory Tea Room. The rooms of this historic building have been restored to their original decor.
Tour Fort George National Historic Site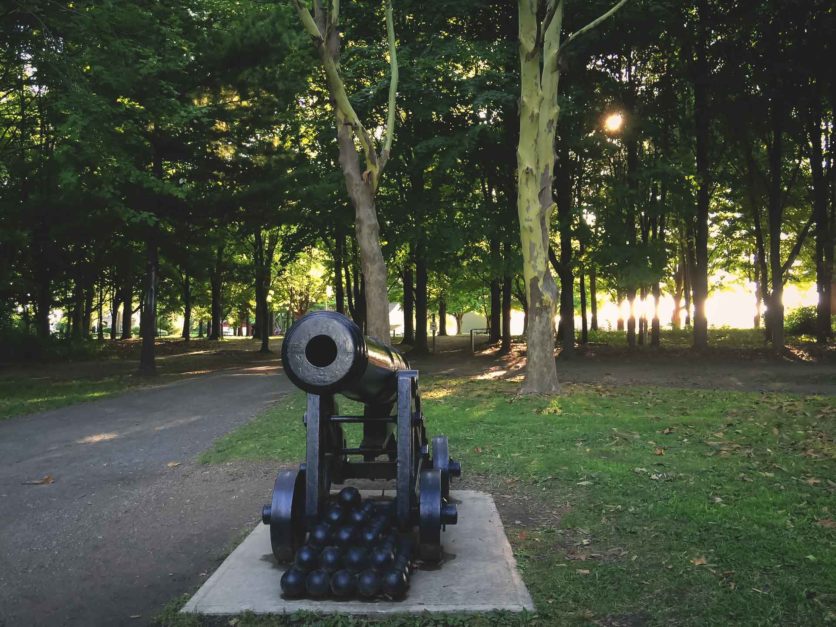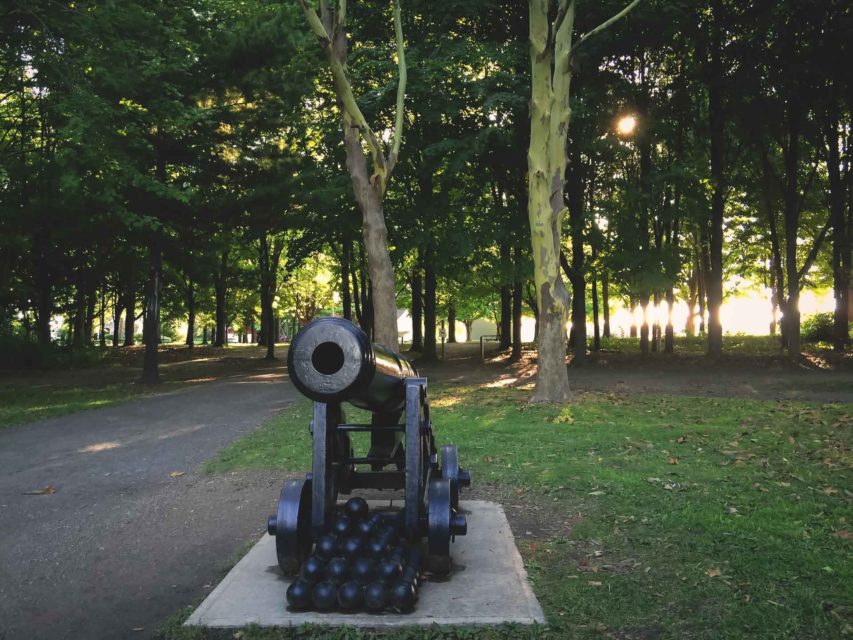 Located just outside of Niagara on the Lake, Fort George National Historic Site is just a 15 minute walk from Niagara on the Lake. It is open year round, but it ramps up in the summer months with red coats presenting military demonstrations and performances by the Fife and Drum Corps.
The fort is located on the Niagara River facing the United States and it played a key role in the War of 1812, as the headquarters for the British Army.
Visit Laura Secord Homestead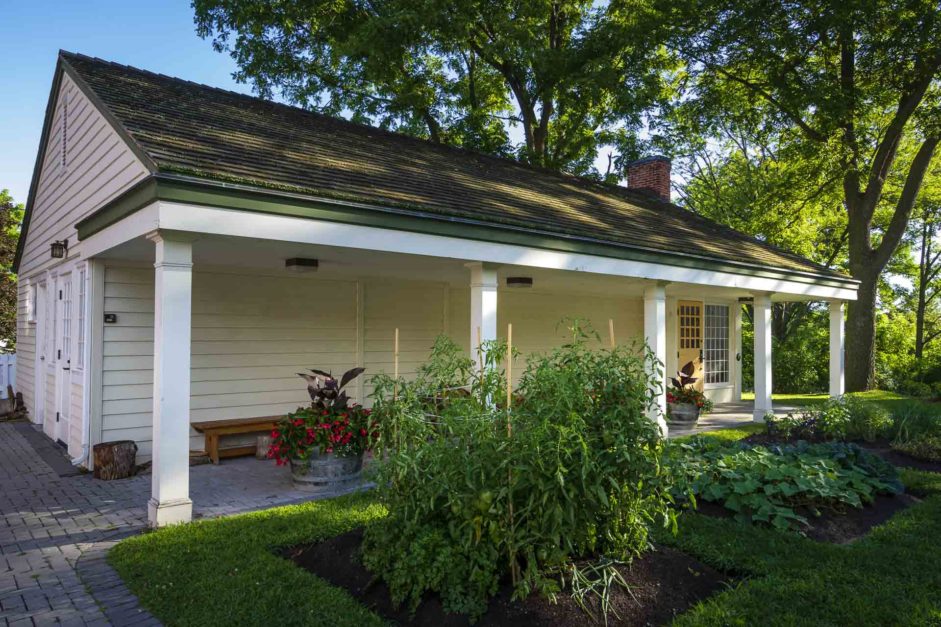 If you want to explore an important piece of Canadian history, check out the Laura Secord House in Queenstown. Laura Secord walked 32 km (20 miles) through the night to warn British troops of an attack coming by the Americans. She overheard plans and took a great risk. Guided tours are available to take you through the residence of the Laura Secord family who lived here from 1803 to 1835
Check out the Niagara Apothecary
Historic Apothecaries are all the rage and Niagara on the Lake has its own at the Niagara Apothecary has been restored to an original 1869 pharmacy. It is always neat to see how medicine was used in the 1800s and the Victorian building housing it is lovely like so many of the heritage buildings in Niagara on the Lake.
Catch Sunset Queens Royal Park and Gazebo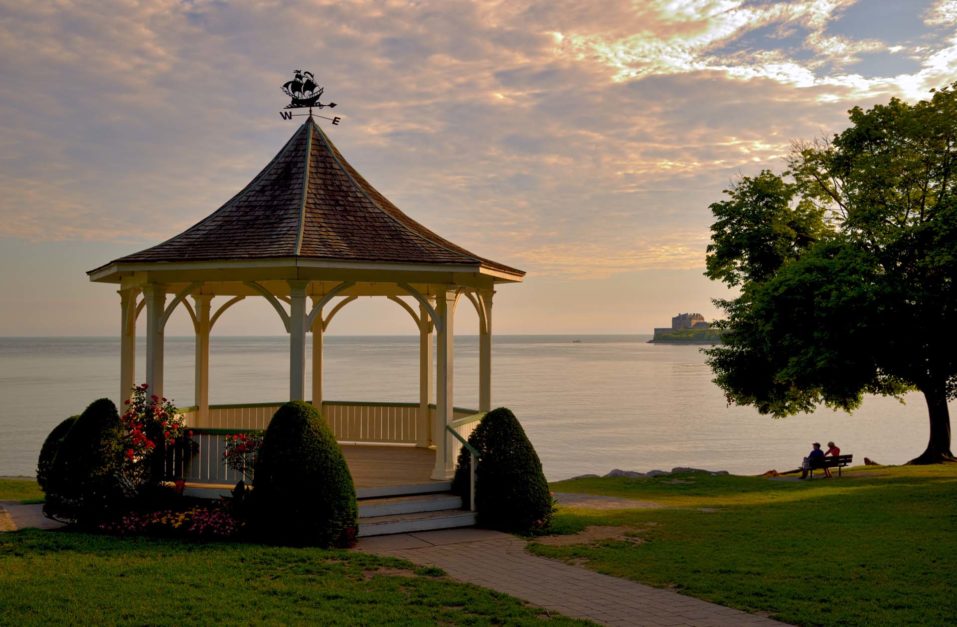 Take a stroll along the waterfront to the Royal Park Gazebo located where the Niagara River meets Lake Ontario. The Gazebo is very picturesque and it should be. It was built as a set piece for the movie The Dead Zone starring Christopher Walken.
If you look hard, you can just see Old Fort Niagara on the US side of the Niagara River in the Background.
Day Trip to Niagara Falls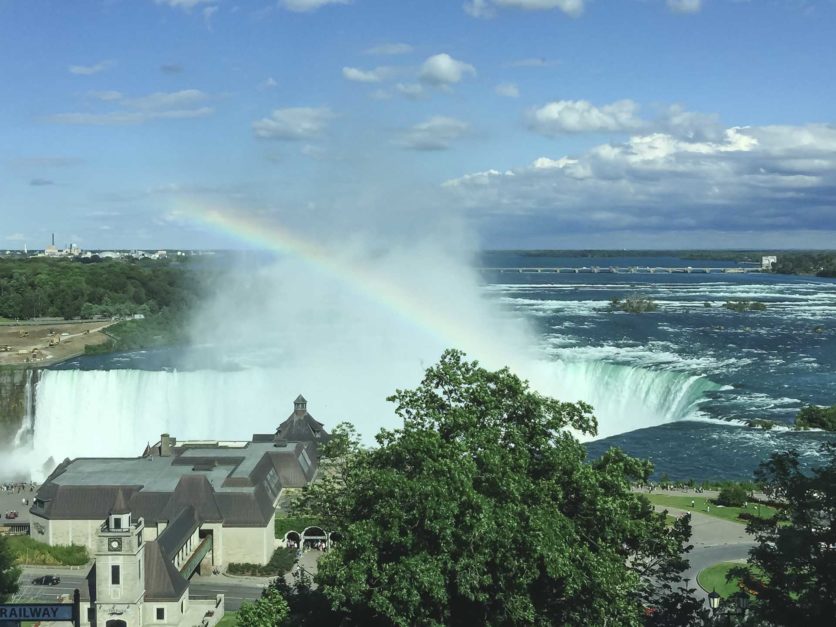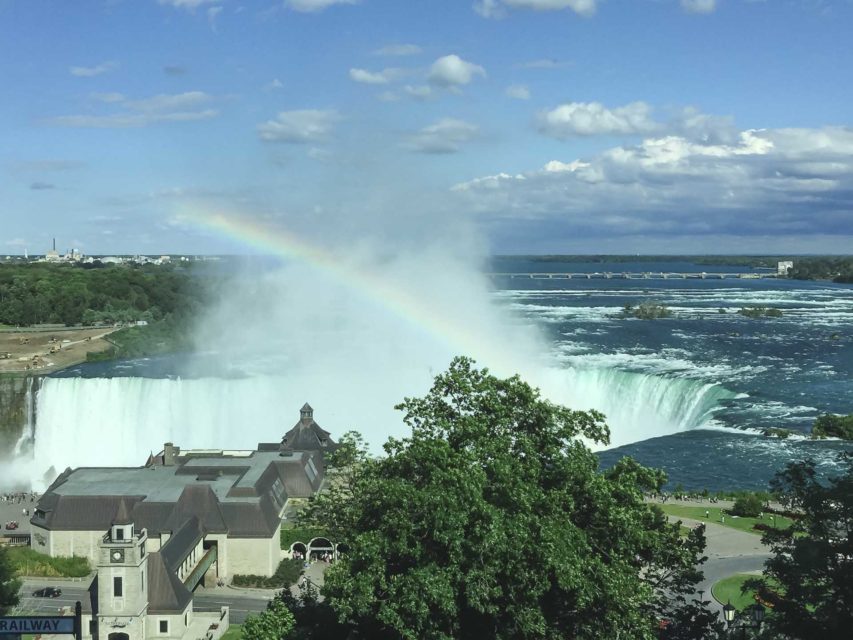 Niagara on the Lake is just 20 minutes from Niagara Falls on the Niagara Parkway and we never tire of going to see the falls. Even if you've spent a lot of time at Niagara Falls, it's so close, why not go? Plus, we love the drive on the Niagara Parkway with so many historic sites along the way.
Check out for what to so in Niagara Falls and What to see on the Niagara Parkway
Where to Stay in Niagara on the Lake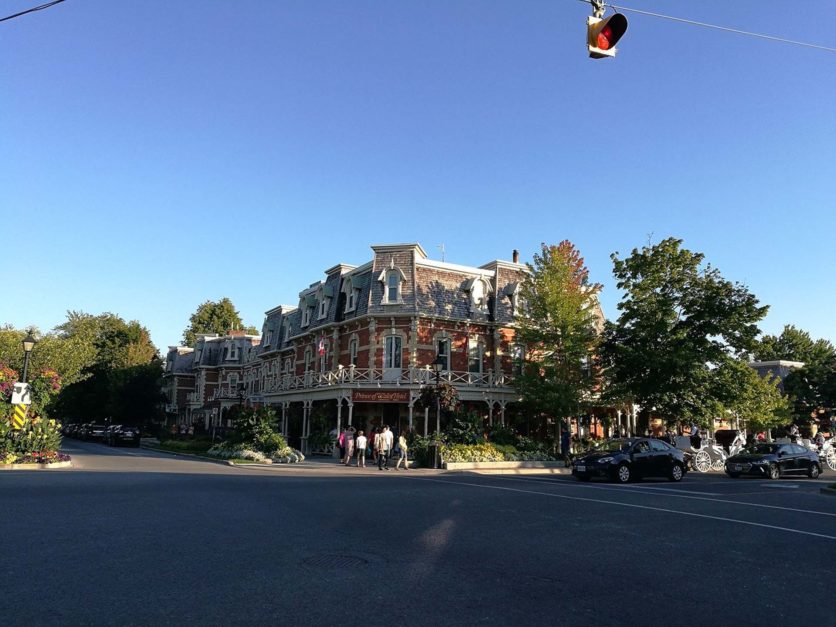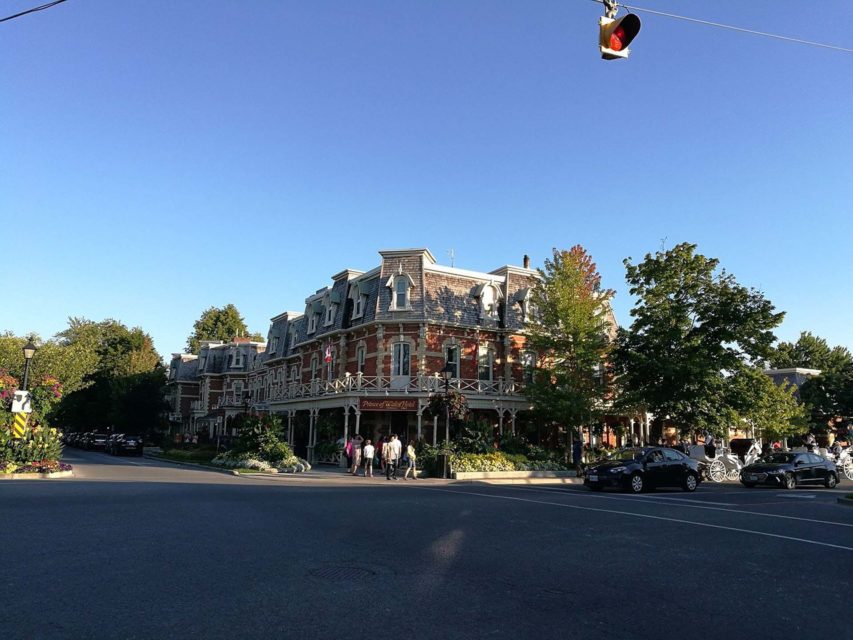 There are plenty of B&Bs in Niagara on the Lake to choose from. Some of our favorite places to stay over the years are:
The Pillar and Post Inn and Spa – is a Niagara on the Lake institution renovated in a historic building. It has full modern amenities with indoor and outdoor pools, and exotic hot springs pool at 100 Fountain Spa.
The Prince of Wales – is another favourite set in a Victorian landmark downtown. With pool, fitness centre and spa, it is a perfect choice for an elegant vacation in Niagara on the Lake.
There are plenty of luxurious AirBnBs in Niagara on the Lake. This one is a lovely cottage that is two blocks from downtown's main street.
Where to Eat at Niagara on the Lake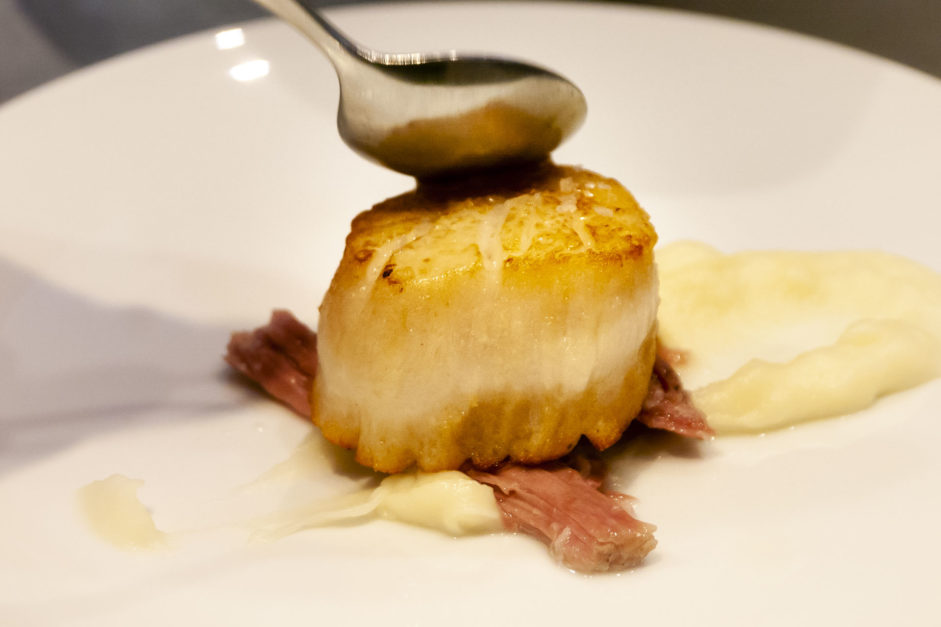 Treadwell Cuisine – Farm to table Canadian Cuisine paired with local Niagara Wines. Plus, they have opened a bakery next door for your morning pastry.
Corks Wine Bar and Eatery – Local wine with a good variety on the menu plus events in the Playhouse Theatre on the second floor.
The Epicurean – French and Mediterannean food blended with Niagara wines.
Trius Winery – located about a 10 minute drive from downtown, Trius Winery serves lunch and dinner 12:00 to 8 pm daily.
Read Next: